Super Bowl 2012: Which Head Coaches Give Their Teams the Edge
January 17, 2012

Elsa/Getty Images
Four leaders of men are vying for the ultimate in football riches. Only one is a truly gifted head coach on a panel of giants, and you might be surprised to see who it is. 
Every great team has a leader who is willing to shape the mantra of that contending squad. Whether you have a cocky team that will talk trash and play with swagger is largely left up to the man with the clipboard. 
Here are the four remaining head coaches and what they bring to the locker room. All of them are winners, but only one gives their team the edge they need to take home the Lombardi trophy.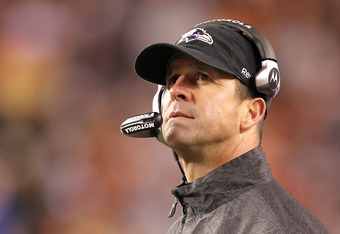 Andy Lyons/Getty Images
John Harbaugh: It's all about the little things with John Harbaugh. You are going to come in and execute every little facet of the game to the best of your ability. That means defense and special teams get special attention. 
The Ravens put high importance on winning the battle of turnovers. As CBS Sports reports, 17 of Baltimore's points against the Texans were scored after takeaways.
The elder Harbaugh has shaped a team that is neither glamorous nor pretty on offense, but they get the job done and that is all that matters.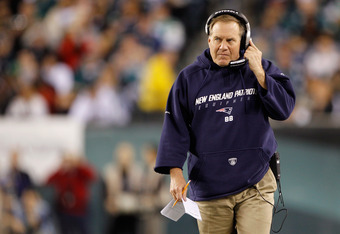 Rich Schultz/Getty Images
Bill Belichick: The Hoodie is up there with the most prolific coaches in the game. You won't hear him go on for hours about what his team is going to do like Rex Ryan. 
Belichick is quiet and demure with the media, but is a monster on the sidelines. The Hoodie has no problem making the tough decision and gambling on a gut-wrenching play. There is ice in this guy's veins and his leadership is unquestioned.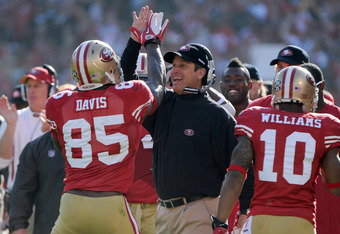 Thearon W. Henderson/Getty Images
Jim Harbaugh: You can't go into the NFL and bring passion and exuberance. At least, that is what we were all told prior to Jim Harbaugh stepping foot into the 49ers locker room. 
He was supposed to be far too passionate and "in your face" to get much from these jaded professionals. So much for all that. Harbaugh has treated each game like the Super Bowl and his guys have bought it. We are about to see if that kind of level of play is exhausting or engaging.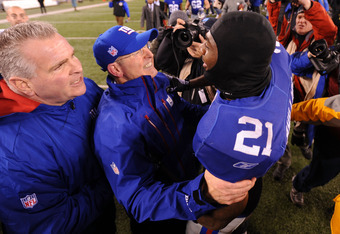 Michael Heiman/Getty Images
Tom Coughlin: If you stand close to Tom Coughlin's seat, you can probably feel the heat emanate from it. This head coach is forever on the hot seat and finds a way to continue on as the leader of New York's beloved G-Men. 
While you will see Coughlin yell and ballyhoo every last call on the sidelines, he deals with his players far differently and that is the difference. 
Winner: Underrated and not nearly as appreciated as he should be, Tom Coughlin is the head coach that gives his players that best chance of winning. 
Just like his quarterback, Eli Manning, Coughlin gets far more vitriol than love. However, you won't see him gripe. Instead, he comes in and does his job like a man, and that rubs off on his players. Here is what guard David Diel had to say. Via SportingNews. 
He knows how to talk to the veterans in this locker room, when to challenge people, when to lighten up. You want a leader who believes in you, and in order to believe in you, he's got to know you.
Being a head coach is just as much about being a psychologist as it is about strategy and X's and O's. Coughlin will have the Giants calm and measured during an emotionally draining time, and that is what will matter in the end.