The Best Prospect to Come out of Every MLB Farm System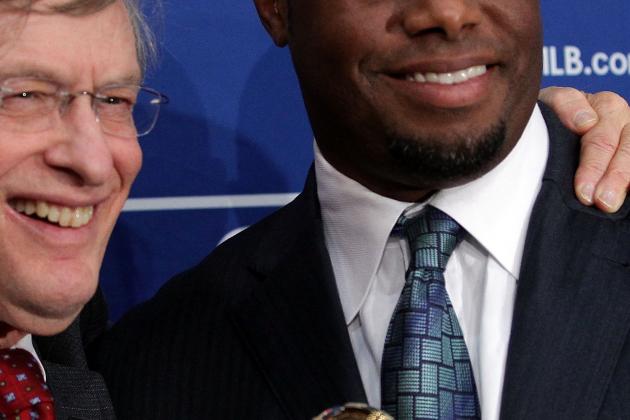 Doug Pensinger/Getty Images

Nowadays, with free agency and the huge payrolls some teams have, many are able to create contenders by spending their money on the top players on the market. What small-market teams have to do, however, is find the best prospects and work them through the farm system.
Many great prospects have come through each team's farm system, including many legends of the game. The best prospect from each team is included in the slideshow.
For a player to merit inclusion, he needs to have played at least two seasons in a team's minor league system. As a result, bonus babies or one-season wonders will not be included. Also, the minor leagues were not unified early on in the game's history, so do not expect any deadball era players.
Begin Slideshow

»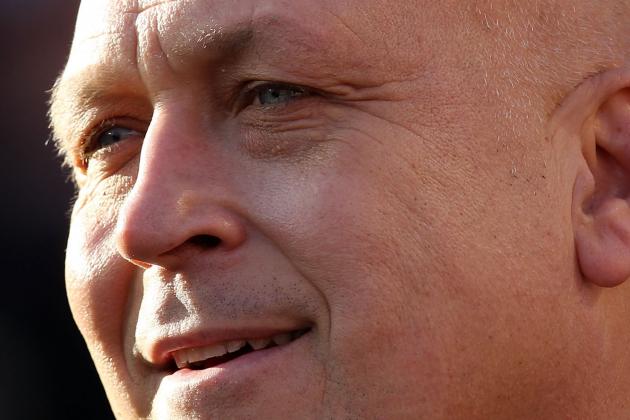 Ronald Martinez/Getty Images

The caveat I noted knocked out a lot of the Orioles' greatest over the years, leaving Cal Ripken as the obvious selection.
A second-round pick in the 1978 draft, Ripken spent four seasons in the Orioles' farm system, hitting and fielding well, but it wasn't until he joined the team in the major leagues that he became the legendary shortstop we all know him as today.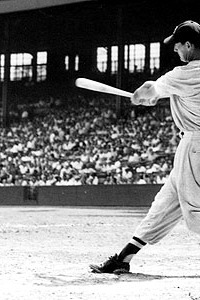 Both Ted Williams and Carl Yastrzemski would make great additions to this list, as during their minor league seasons, they showed what they could do in the majors in spades.
In the end, I have to go with one of the all-time greatest players in Ted Williams. He was signed by the Red Sox in 1936, and spent three years in the minors. In that third year, he hit 43 home runs and batted .366, and only got better in his debut the following year.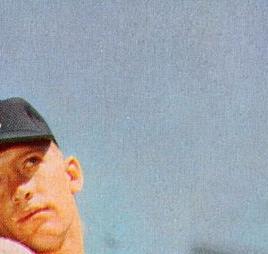 Based on minor league stats, Joe DiMaggio would be the top selection. Of his four minor league seasons, however, he was only a Yankees prospect for one, and thus doesn't qualify. Mickey Mantle, however, does.
Signed by the Yankees in 1949, Mantle spent just over two seasons in the Yankees' farm system, hitting .383 in Joplin and .361 in Kansas City. He made his Yankees debut after that season en route to his Hall of Fame career.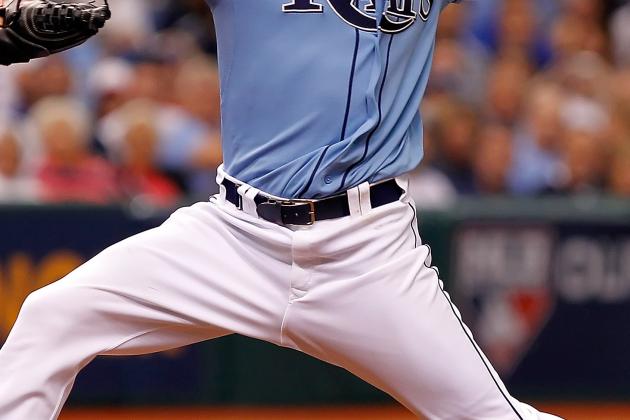 J. Meric/Getty Images

It's too early to tell how he'll fare in the majors, but based on his minor league numbers, it looks like the Rays may have something special in Matt Moore.
Moore was an eighth-round draft pick and started in the rookie league, and got better year after year. In 2011, he went 12-3 with a 1.91 ERA, recording over 200 strikeouts in the process between AA and AAA.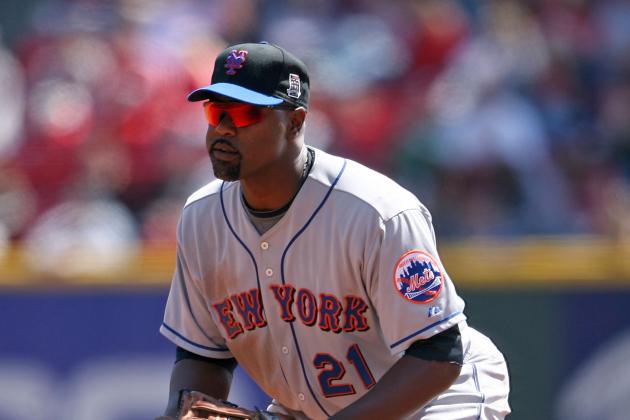 Andy Lyons/Getty Images

During his long career with the Toronto Blue Jays and New York Mets, Delgado was a great power hitter. Before that, he was a prospect signed by the Blue Jays in 1988.
He slowly made his way up the minors. By 1992, he was putting up huge numbers in Class A+ Dunedin, and was just as good in AA Knoxville. He was considered one of the top prospects in baseball for several years as a result.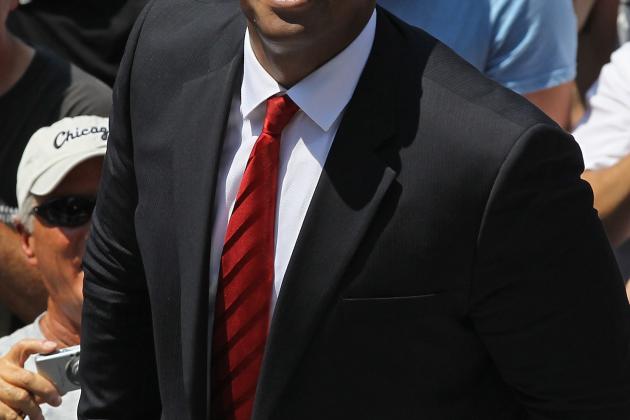 Jonathan Daniel/Getty Images

While many of the all-time great White Sox made the Hall of Fame before the minor leagues were streamlined, Frank Thomas shot his way through the minors quickly before becoming an all-time great.
Selected seventh overall in 1989, Thomas only played in two minor league seasons before he was ready for the big time, thanks to a great year at AA Birmingham where his on-base percentage was nearly .500.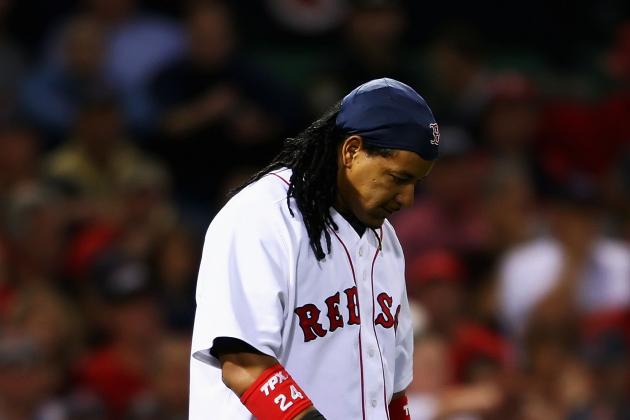 Elsa/Getty Images

Before steroid use derailed his career, and before he was a hero in Boston, Manny Ramirez was a key piece of the Indians teams of the '90s, and a great prospect as well.
The 13th overall pick in 1991, Ramirez spent three years in the minors. In 1993, he hit .333 with 31 home runs in 129 games at both AA and AAA, leading to him quickly making his debut in Cleveland.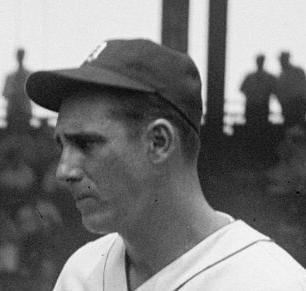 The Hebrew Hammer was one of the greats of the first high-offense era in baseball, putting up big numbers despite missing time due to World War II.
Before becoming the Tigers' full-time first baseman in 1933, Greenberg was signed by Detroit and spent three years in the minors. There, he put up numbers much like what he did for Detroit, and already looked like a polished star.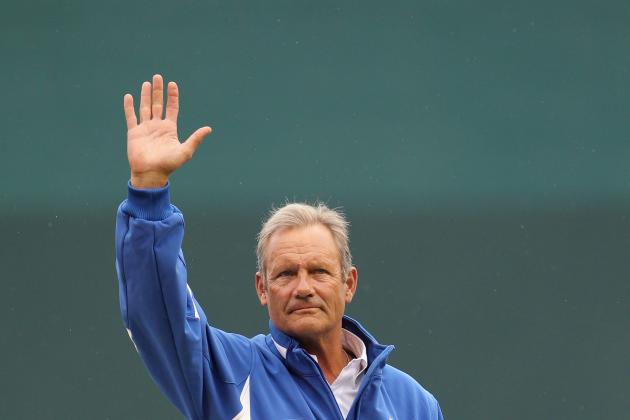 Jamie Squire/Getty Images

There's no question that George Brett is the best Royal of all-time, but I wasn't so sure about noting him as the top prospect despite his great career.
The reason is that the numbers he put up in the minors were rather modest. He showed the same skills as he did in the pros, but he never had a season over .300.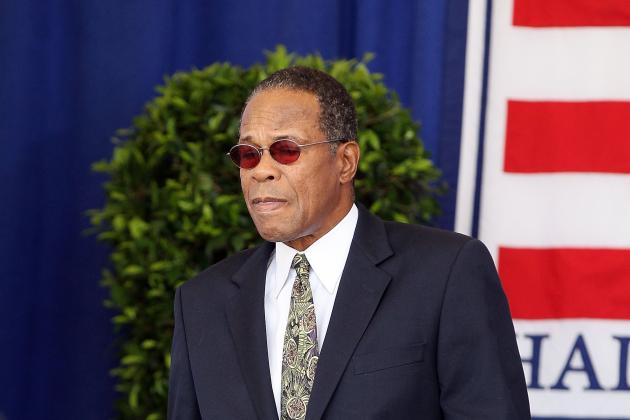 Jim McIsaac/Getty Images

When the Washington Senators became the Minnesota Twins, they had several players that were potentially faces of the franchise, and perhaps the best one of those that started off as a prospect was Rod Carew.
Carew spent three years in the minors, hitting .302 over his minor league career. He continued to improve on that after making his major league debut, and he turned his great hitting into a Hall of Fame career.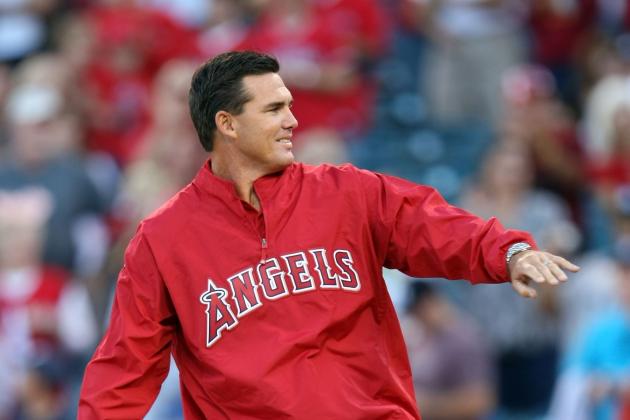 Stephen Dunn/Getty Images

Mike Trout could feasibly take over this spot with the hype he's received and the numbers he's put up, but for now, the best prospect to come out of the Angels farm system is Tim Salmon.
A third-round pick in 1989, Salmon put up modest numbers his first two seasons before hitting 23 home runs and recording 94 RBI in 1991. At AAA Edmonton, however, he showed his true strength, hitting .347 with 29 home runs and 105 RBI, leading him to join the Angels full-time the following year.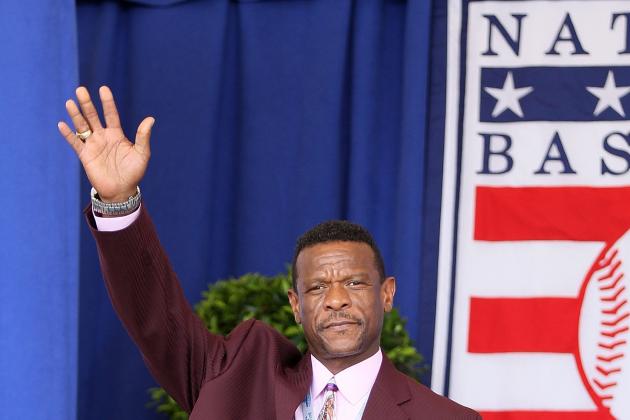 Jim McIsaac/Getty Images

While Reggie Jackson had a great career, he did not do that much in the minors. Rickey Henderson, on the other hand, was just as dominant in the minor leagues as he was in the majors.
The fourth-round draft pick spent four years in the minor leagues. In class A Modesto, the 18-year-old set the stolen base record for the California League with 95, and had an on-base percentage of .466 as well; his other three seasons were nearly as good.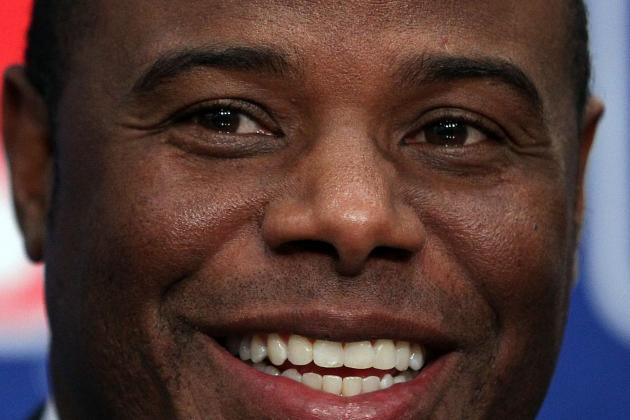 Doug Pensinger/Getty Images

Ken Griffey, Jr. barely meets the criteria for inclusion, playing two minor league seasons for the Seattle Mariners in his career. However, the first overall draft pick was one of the all-time most hyped prospects, so it's difficult to leave him off the list.
At Class A- Bellingham, Griffey hit .313, then spent 1988 at A and AA, showcasing himself as a five-tool player. He was considered so major league-ready that he skipped AAA completely and made his debut to start the 1989 season.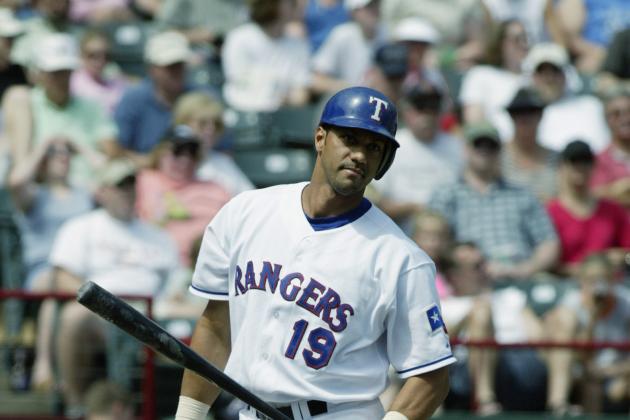 Ronald Martinez/Getty Images

The Texas Rangers do not have a big history of well-known prospects. Ivan Rodriguez is perhaps the best, but his minor league numbers weren't that good. Juan Gonzalez, however, was clearly a rising star in the Rangers farm system.
Signed as a free agent in 1986, Gonzalez joined the Rangers at 16, and spent the first three seasons improving his game. In 1989, he hit .293 with 21 home runs and 85 RBI, and he followed that up with 29 home runs and 101 RBI at AAA before his bat earned him a promotion.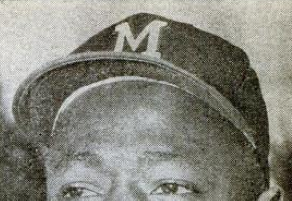 The second Hammerin' Hank to appear on this slideshow, and the one most well-known by that nickname, Hank Aaron also just barely meets the criteria for this list, playing in two minor league seasons for the Milwaukee Braves.
In his second minor league season, Aaron hit .362 with 22 home runs and 14 triples, which made him an obvious person to promote for the 1954 season, when he started his historic career.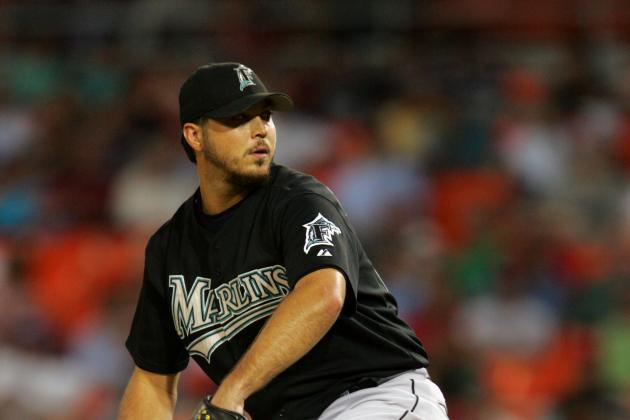 Jamie Squire/Getty Images

When the Florida Marlins drafted Josh Beckett second overall in the 1999 draft, they pegged him as a future ace. Considering how he played in the minors, it's easy to see why they thought that.
In his first season, he had a 2.12 ERA in 13 games, and the following year, he went 14-1 with a 1.54 ERA, 34 walks, and 203 strikeouts at A+ and AA. This led to a September call-up and earned him a spot on the major league roster in short order.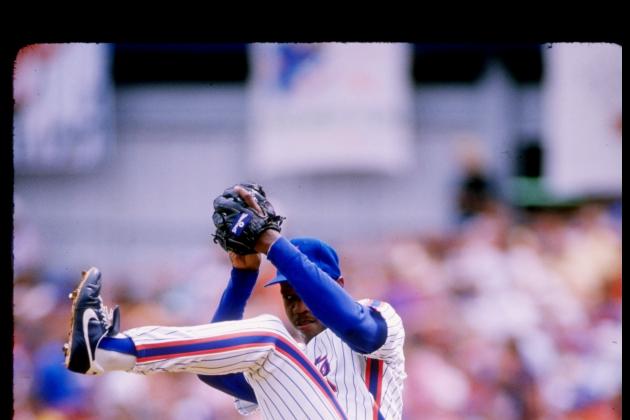 Mike Powell/Getty Images

I bounced back and forth between putting Darryl Strawberry and Dwight Gooden here. Both were amazing prospects who had great careers in the majors before issues took their toll.
In the end though, even though his two years just sneak in, I have to go with Gooden. In his second minor league season, he went 19-4, had a 2.50 ERA, and threw 300 strikeouts. Yes, the 18-year-old three 300 K's, a number we don't exactly see nowadays.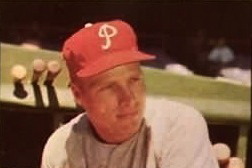 Before the Phillies had the greats of Mike Schmidt, whose minor league numbers were not that great, and Steve Carlton, who was acquired from St. Louis, they had a great prospect they brought in from the ground up in Richie Ashburn.
The center fielder played in the minors for Philadelphia in Class A Utica from 1945 to 1947, hitting .342 for his career, including .362 the final season. It led him to make his debut at 21 and have a Hall of Fame career as an all-around great.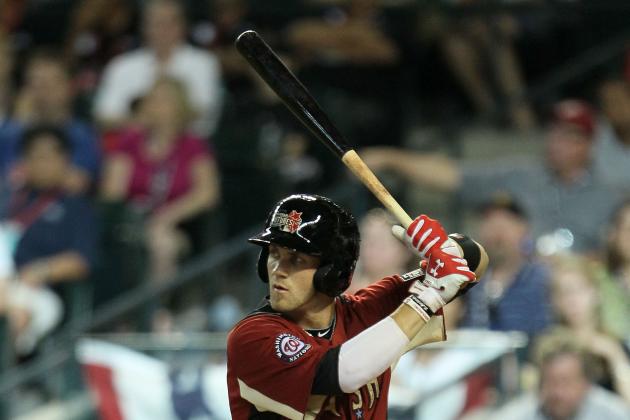 Jeff Gross/Getty Images

Bryce Harper is the one player I'll break the two-year limit on for three reasons. First, he's going to spend at least another year in the minors yet, as the Nationals aren't going to rush him. Second, the numbers he put up in his first year show that he will be great.
Third, the hype produced has made him, along with Stephen Strasburg, the most talked about prospects ever. The only other player from this farm system who I would consider is Vladimir Guerrero, who put up big power numbers during his time in the Expos' farm system.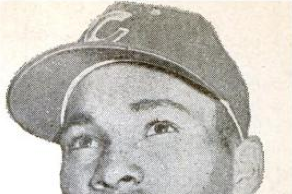 Ernie Banks, Billy Williams, and Ron Santo created a great Cubs trio throughout the 1960s. While Santo did not do much in the minors and Banks did not play a minor league game at all, Williams made his way onto the roster the old fashioned way.
Williams spent five years in the minors, starting in class D and moving all the way up to AAA, where he hit .323 with 26 home runs and 80 RBI in 1960 before joining the Cubs roster full-time.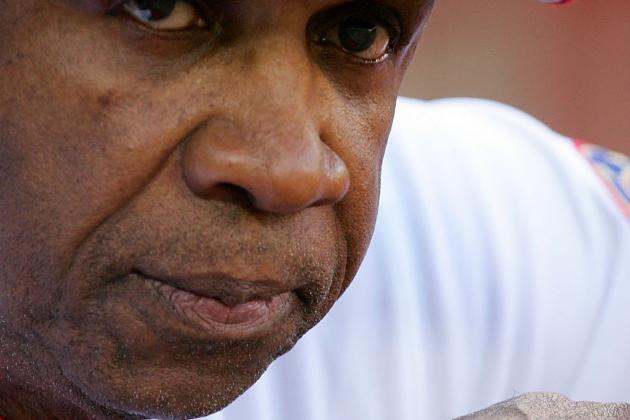 Jamie Squire/Getty Images

Frank Robinson was the cornerstone of the Cincinnati Reds for a decade, finishing his career with 586 home runs. Originally, the Hall of Famer was signed by the Reds in 1953 as a 17-year-old.
Robinson spent three seasons in the minors, finishing with a .320 average and 54 home runs over those seasons. Based on his performance, the Reds knew they had a great, and promoted him in 1956, when he went on to win the Rookie of the Year award.
Jim McIsaac/Getty Images

The Houston Astros were just starting out in 1963, yet they already had one of the all-time greats as a prospect in Joe Morgan.
Morgan spent his first two seasons in the Astros' farm system. He hit .310 in Single-A the first year, and in AA San Antonio, he hit .323 with 90 RBI and 113 runs scored, showing the great discipline that we all saw during his time with the Astros and Reds.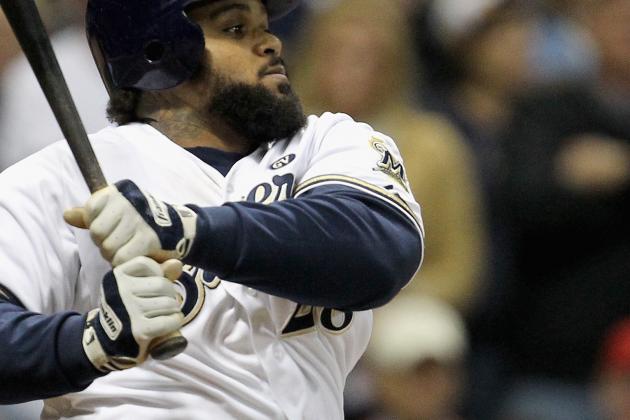 Jonathan Daniel/Getty Images

Perhaps the best prospect the Brewers have had is the one that is now about to get away in Prince Fielder. During his time in the minors, he played just like what we've seen in the majors.
The seventh overall pick in 2002 played four seasons in the minors, hitting around .300 in his career. In his second season, he he hit 27 home runs and drove in 112 runs, and he continued to mash home runs every time he was promoted.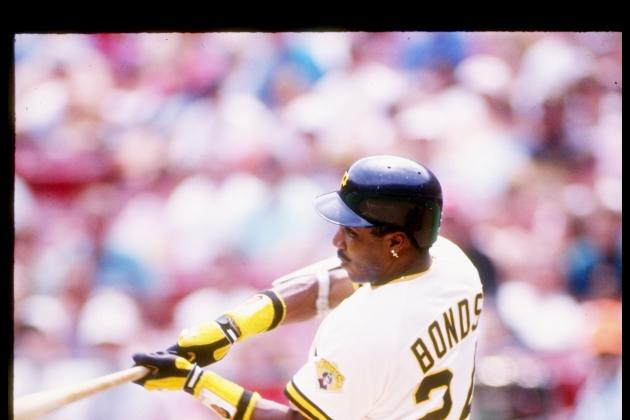 Getty Images/Getty Images

Most people know Barry Bonds as the slugging home run record breaker who is the centerpiece of the steroid era. Pirates fans know him better as a five-tool player and an elite prospect.
Bonds was selected sixth overall in the 1985 draft, and in two seasons in the Pirates' farm system, he put up all-around great numbers. He had a .303 average, 31 stolen bases, and 20 home runs in those two seasons.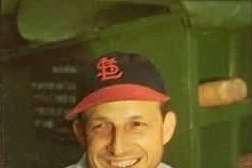 The Cardinals had a farm system in the late 1930s and 1940s that was loaded with talent. Red Schoendienst, Enos Slaughter, and many others came through it, as did the legendary Stan Musial.
Musial spent four seasons in the minors. The first three he spent in class D (two longer than needed), where he tore up the competition. In 1941, he was promoted to class C Springfield and AA Rochester, where he hit .379 and .326, respectively.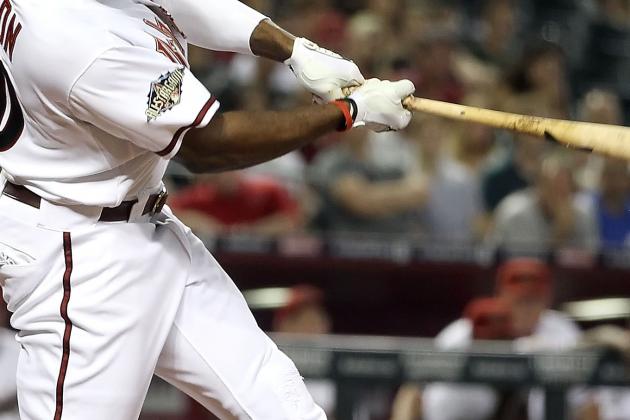 Christian Petersen/Getty Images

The Arizona Diamondbacks have not had a huge number of prospects go through their system yet, but so far, the best one appears to be Justin Upton.
The first overall pick in the 2005 draft spent two full seasons in the minors, and parts of two more. In his second season, he hit .319 to go with eight home runs and 19 stolen bases, showcasing himself as a great five-tool player.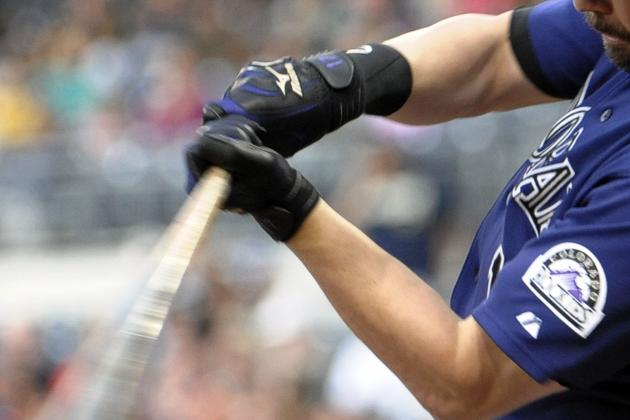 Denis Poroy/Getty Images

For as much as people note that Todd Helton's power numbers stem in part from the thin air of Coors Field, his numbers were just as great in his time as a Rockies prospect.
Helton spent three seasons in the minor leagues. In 1996, he hit .336 in AA and AAA, and in 1997 he hit .352 with 16 home runs and 88 RBI in 99 games for Colorado Springs.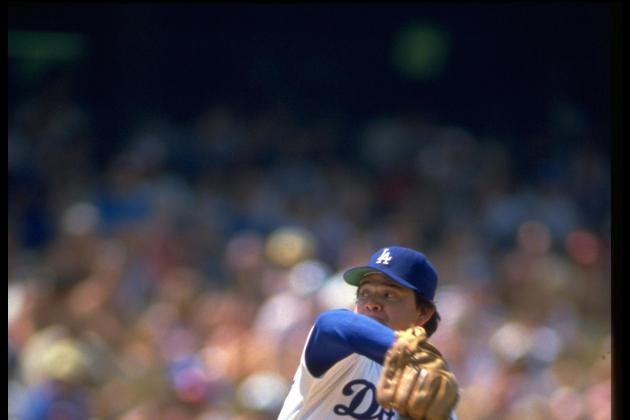 Mike Powell/Getty Images

During the early 1980s, there was no young player more talked about than Fernando Valenzuela, especially in 1981. Before that, he was still one of the most highly touted prospects in the league.
Purchased by the Dodgers from the Mexican League in 1979, Valenzuela spent that season playing a handful of games in the California League. He spent 1980 in AA San Antonio, where he went 13-9 with a 3.10 ERA and 162 strikeouts, leading to a September call-up.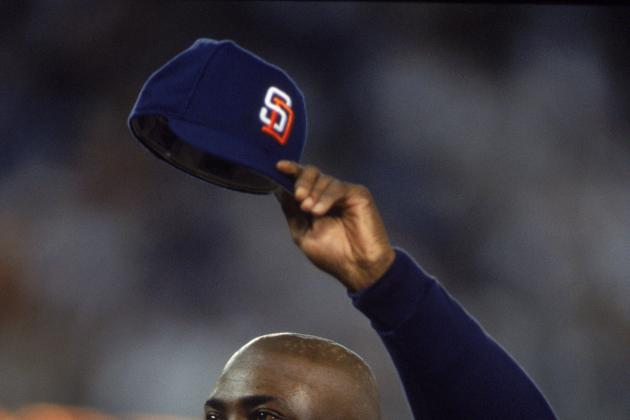 Christopher Ruppel/Getty Images

The obvious choice here would be Ozzie Smith, but he only played one minor league season. Instead, the best Padres' prospect of all time is perhaps the best Padre of all time, Tony Gwynn.
Gwynn spent two full years in the minors. In the first, he hit .375, leading to him playing in AAA the next year. He hit .328 there in 93 games, and after a bit more time the following year, he was brought up to the Padres full-time.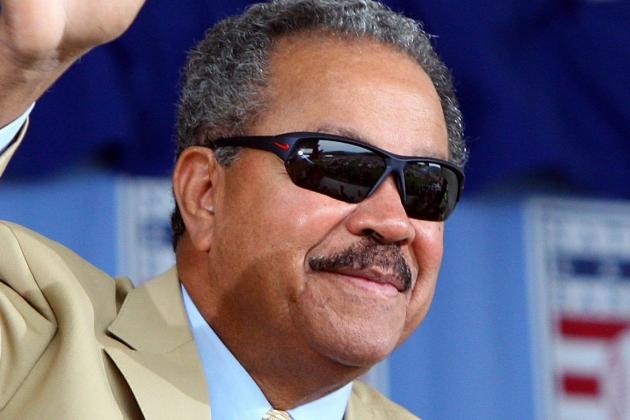 Jim McIsaac/Getty Images

The great Giants ace of the 1960s, Juan Marichal, began his Hall of Fame career in the Giants farm system after being signed as a free agent in 1957.
Marichal played three minor league seasons. In 1958, he played at the D-level, going 21-8 with a 1.87 ERA. He followed that up with two more amazing seasons as he continued to rise up the ranks, eventually making his debut in 1960.