MLB 2012 Predictions: 8 Top Prospects Who Will Be Household Names This Season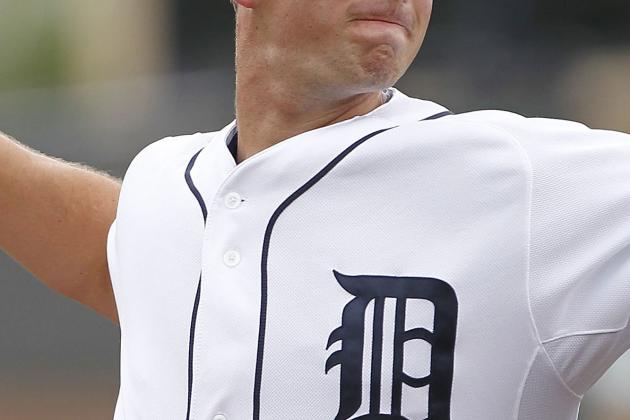 Leon Halip/Getty Images

Intriguing storylines are a dime a dozen headed into the 2012 baseball season. From Albert Pujols making his first start outside of St. Louis and Jose Reyes sharing the Miami Marlins infield with Hanley Ramirez to Bobby V patrolling the dugout at Fenway, there's no shortage of things to look forward to.
When it comes to prospects, everybody is obviously excited about the likes of Bryce Harper and Matt Moore and what they bring to the table.
It's understandable; they're studs.
But outside of this dynamic duo, there are still other top prospects who are ready to leave their mark in 2012. Some, like Julio Teheran, got their first taste of the majors last season, but are relatively unknown to the casual fan outside of their particular fanbase.
Others, like Trevor Bauer, have yet to even crack Triple-A, but appear to be on the fast track to success.
Here are eight top prospects who are set to become huge household names in 2012.
Begin Slideshow

»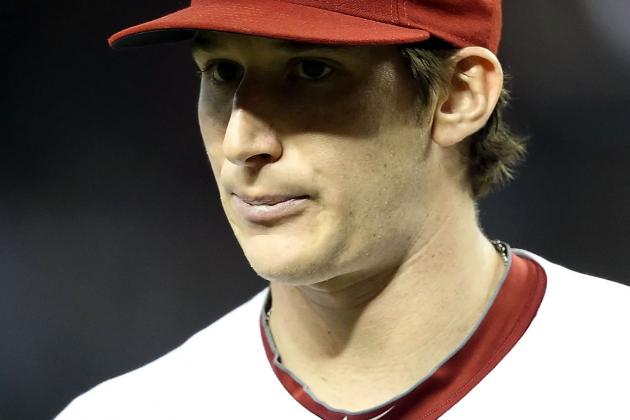 Christian Petersen/Getty Images

If there were any lingering doubts about Jarrod Parker, the ninth overall selection of the 2007 draft proved he was healthy and ready to compete again this year.

After missing the 2010 season with elbow surgery, Parker put together a solid 11-8 record and 3.79 ERA across 26 starts with Double-A Mobile. He held batters to a .236 average and struck out 112 batters in 130.2 innings.

After not playing for more than 21 months, Parker came out of the gate slowly but found his groove as things went along. His 5-6 record and 4.87 ERA was more due to rust than a lack of ability, and his 6-2 mark (and a 2.84 ERA) was much more indicative of what you can expect down the road.

Expect Oakland to stretch Parker out at Triple-A in 2012 and hold onto him for years to come. He instantly becomes the best minor leaguer in the system.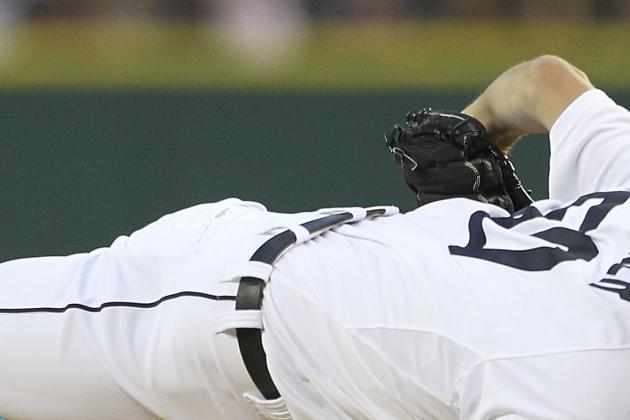 Leon Halip/Getty Images

Jacob Turner's name has been thrown around in a lot of trade rumors involving Matt Garza, but it seems that he's staying put for now.
There's a tricky road ahead if Turner wants to break camp with the club in spring training, but his fastball is good enough that he could do just that.

He commands all three of his pitches, and that plus fastball is complemented by two above-average off-speed pitches in his change and hook.

The words "fast-tracked" get thrown around a lot when people speak about Turner. He pitched for West Michigan and Lakeland in the Midwest League and Florida State League respectively in 2010, and he moved from Erie to Toledo to Detroit in the space of six months in 2011.

Turner, a first-round draft pick from the '09 class, is well on his way to becoming a front-line starter in the Tigers rotation.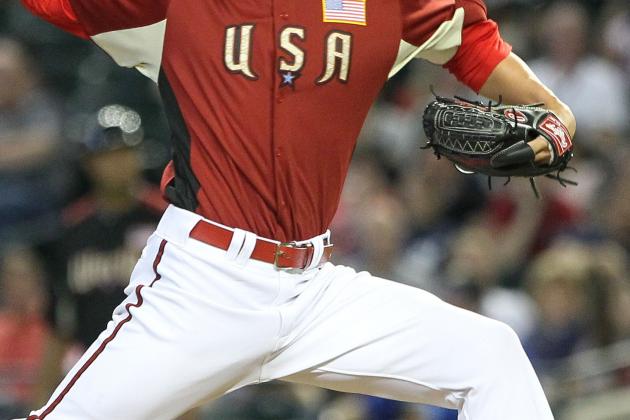 Jeff Gross/Getty Images

Shelby Miller is legit.

The 21-year-old native of Texas is ready for the challenge of Triple-A, and I don't think anyone would be surprised to see him pitching in the Cardinals rotation by the All-Star break.

Miller has a plus fastball with decent movement, an impressive changeup and a mid-70s curve ball that should develop into a solid third pitch.
Combined with a projected 6'3" frame and a revised leg kick with less unnecessary movement, Miller has the potential to dominate.

Selected 19th overall in the 2009 draft, Miller has improved in each of his three years. With a little refinement, he will be a top-end starter when he reaches the majors.
He's not only the Cardinals' best prospect, he's arguably the No. 1 pitching prospect in all of baseball.
He will be a household name in 2012.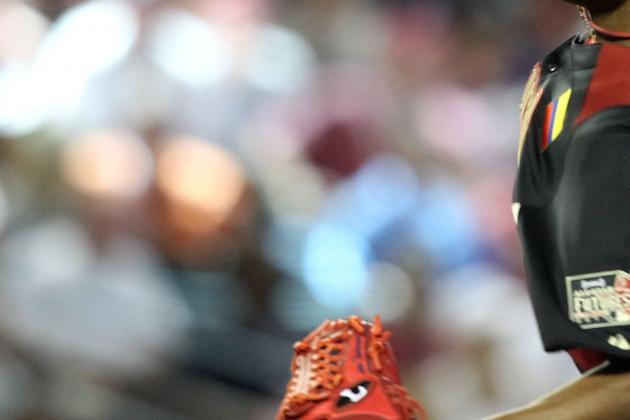 Christian Petersen/Getty Images

If I had the chance of starting a baseball franchise today and I was picking in the second half of this fictional draft, I would take Julio Teheran.
The 20-year-old is well ahead of the game right now in terms of his ability. He sports a mid-90s fastball that he can spot to both sides of the plate, a plus-plus changeup and a curveball.
He doesn't have overpowering stuff and his off-speed command still needs some work, but what's not to like about a right-hander who passed through three minor league classes in 2010 and went 15-3 at Triple-A 12 months later?

If the Braves were looking to move a right-hander, I would expect it to be Randall Delgado or Arodys Vizcaino rather than Teheran. His future is too bright to trade away, regardless of who else is in the package coming the other way.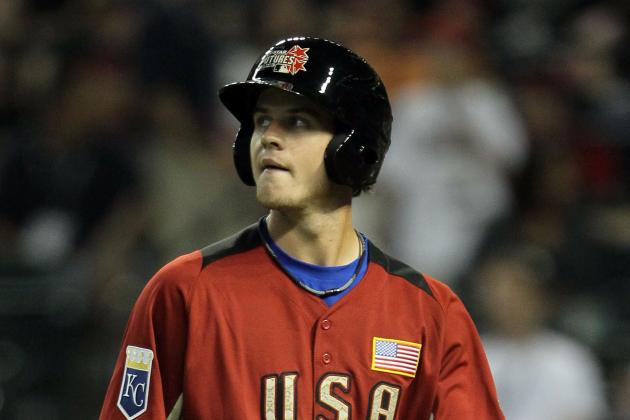 Jeff Gross/Getty Images

Wil Myers is one of those youngsters right on the verge of becoming a top-10 prospect. In terms of outfielders, there are few better, and he undoubtedly leads the second class of talent behind the Bryce Harper-Mike Trout combo at the front of the pack.
Myers took to the outfield well and showed he had solid defensive capabilities to go alongside his above-average bat.
The third-round draft pick spent all of 2011 in the Double-A Texas League with the Northwest Arkansas Naturals, hitting .254 with eight homers and 49 RBI in 99 games.
In his three seasons as a minor leaguer, Myers has hit .296, so there's no doubt he's one of the best pure hitters in the organization today.
Just to reinforce his position as one of the better prospects in the game, the 21-year-old hit .360 with four homers, five triples and five doubles in 23 Arizona Fall League games with the Surprise Saguaros. He walked (20) more times than he struck out (18), posting a red-hot 1.156 OPS.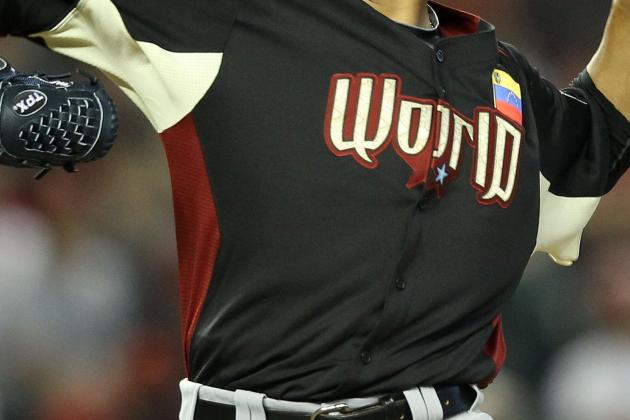 Christian Petersen/Getty Images

The Texas Rangers picked up Martin Perez as a non-drafted free agent in 2007, and the 20-year-old has quickly started to repay the club for their faith by shooting up the prospect rankings.
The 6'0" southpaw spent more than half the year repeating the Texas League in 2011, but he had clearly grown from his previous experiences with Frisco.
He lowered his Double-A ERA by more than two runs, halved the number of home runs he allowed and limited hitters to a .245 average compared with a .290 clip the previous year.
Perez went 4-4 in 10 starts with Triple-A Round Rock. He still has holes in his game that need to be addressed before he can move to the next level, but with three or four more months of seasoning in the Pacific Coast League, there's no reason to think he won't be major league-ready very soon.
Perez has improved his command and he has also developed an above-average curve. Combined with a big league changeup and a low- to mid-90s heater, Perez isn't far from making an impact.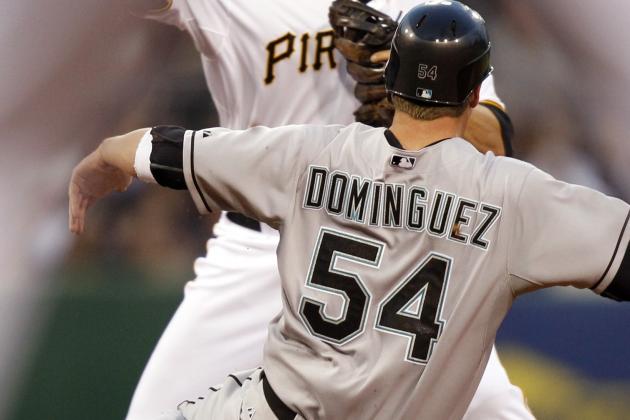 Justin K. Aller/Getty Images

Miami Marlins fans caught a brief glimpse of Matt Dominguez last season when he suited up for 17 games in his first taste of the majors.

Dominguez handled himself well with the Triple-A New Orleans Zephyrs last year, smacking 12 homers and 18 doubles while plating 55 runs and scoring 47 more. That's a pretty impressive tally for 87 games, and you can't help but think that he could have been a 20-80 guy with a full season there.

The third baseman has a quick bat, and he generates above-average power in his swing. He has a roadblock in Miami in the form of displaced shortstop Hanley Ramirez, but I'm still not convinced that Ramirez is as happy playing second fiddle to Jose Reyes.

If the Marlins trade Ramirez, expect Dominguez to fill the hole and break out.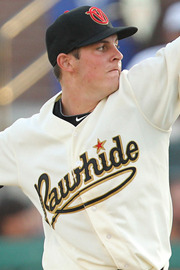 The third overall pick in June's draft, Trevor Bauer is about as unconventional as they come.
The 6'1" right-hander out of UCLA throws foul pole to foul pole during pregame warmups and still crow-hops his first pitch off the mound, as he did throughout his collegiate career. He can throw any one of around 19 different pitches and knows more about the physics of a baseball traveling through the air than virtually anyone in the league.
He soaks balls in water to increase their weight during off days and works out in 12-second intervals. He doesn't consider himself an athlete.
In college, Bauer won the Golden Spikes Award and was named Collegiate Baseball's National Player of the Year and Pac-10 Conference Pitcher of the Year in 2011, a testament to his skill and unique approach.
He left UCLA as the school's all-time career leader with 34 wins, 460 strikeouts and 373.1 innings pitched and is the only Bruin to have at least 10 wins in two or more seasons. His career strikeout total ranks second on the Pac-10 list behind Tim Lincecum—a player he both admires and is often compared with—who had 491 strikeouts for Washington from 2004-06.
Between Visalia and Mobile last year, Bauer went 1-2 with a 5.96 ERA in seven appearances. He fanned 43 batters over 25.2 innings, and he was kept on a very tight leash.
Between his raw skill and unconventional backstory, Bauer will go mainstream in 2012.