Fantasy Baseball 2012: 5 Stats You Need to Pay Attention to Before Drafting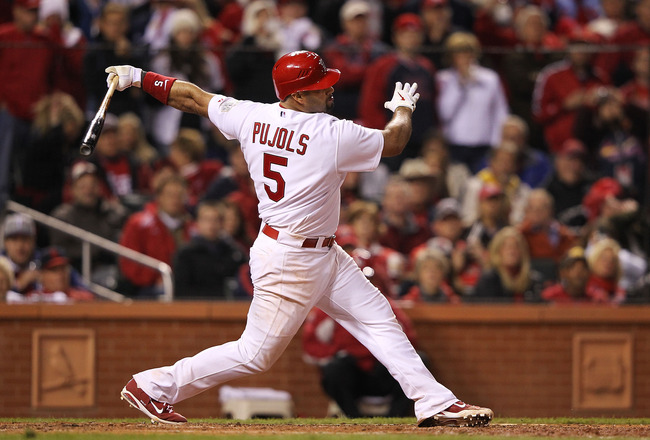 Jamie Squire/Getty Images
With so much going on in the shortened NBA season and the NFL playoffs kicking off, it's easy to get one's mind off of baseball. The smart fantasy baseball manager, however, is paying close attention to the MLB and planning accordingly.
With any fantasy sport, it's easy to get caught up in the household names, but it's important to never forget the stats (especially in fantasy baseball). So without any more introduction, here are the five most important stats to key in on when drafting in the months to come.
Average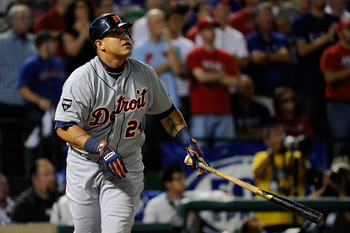 Kevork Djansezian/Getty Images
Fantasy baseball is an everyday thing, and if you're team is going to get anywhere you need reliable players who can get on base. That's where average comes into play.
Last year, Miguel Cabrera was the MLB leader in average with .344. As a Miggy owner myself last year, I speak by experience when I say it's a huge help for your team's overall average night in and night out when you have a guy who does nothing but hit.
Cabrera is great because he gets you the power numbers as well, which is the ideal situation but that doesn't mean players like Ichiro Suzuki aren't still valuable later in the draft.
When drafting, it's important that you grab some reliable average hitters to balance out some of the power batters who might be a little hot and cold through out the season.
Strikeouts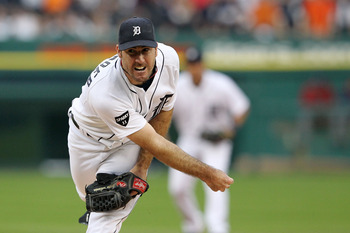 Leon Halip/Getty Images
When looking for pitchers, it's just fine to draft a guy like Tim Hudson or Hiroki Kuroda later on, but ideally it's helpful to have your No. 1 and 2 options at pitcher to rack up the strikeouts.
Justin Verlander, Clayton Kershaw and Cliff Lee finished the top three in K's last year, and their owners will tell you how enjoyable that ride was.
The great thing about guys like the aforementioned three is that they give you everything you can hope to get from pitchers like Kuroda or Hudson, which is a low ERA and double-digit wins but they can also give you somewhere around six to seven strikeouts each time they take the mound.
Home Runs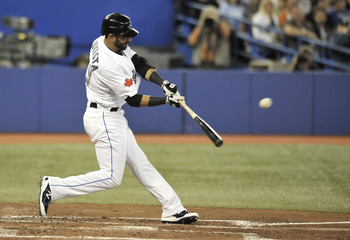 Brad White/Getty Images
Considering the fact Jose Bautista finished last season with 43 home runs, chances are this photo is right before he knocked one out of the park.
Like I said, it's great to have guys who can get you an almost guaranteed two hits per night, but you still need power hitters who are going to make sure you get plenty of home runs and subsequent runs batted in.
This is where you'll find batters like Mark Texeira, Dan Uggla and Mike Stanton who are going to make you pull your hair out with some cold streaks during the year but they're going to make it up to you with their plethora of dingers.
As long as you have a balance of power hitters and reliable average guys you can balance out the down sides of both.
Earned Run Average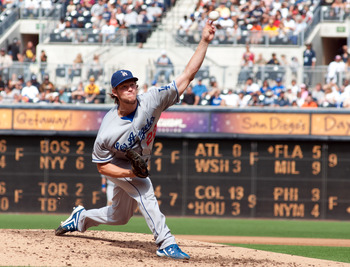 Kent Horner/Getty Images
Just like average is important to the batters, earned run average is equally important when drafting pitchers.
When deciding who to draft at pitcher there's no better feeling then when you take a Clayton Kershaw, Jared Weaver or Tim Lincecum who you know is going to give you a microscopic ERA by the end of the season.
When you can rely on starter to go out each game and give you a quality number of innings, it's just one less thing to worry about during a long season.
Affiliated Team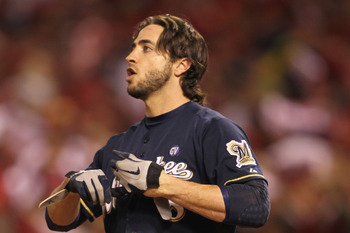 Jamie Squire/Getty Images
It's not a stat that will show everyday in the box score, but when drafting any player it can be important to know the team that he plays for.
When looking at the top 10 leaders in average in 2011, only four of the men on that list were on a team that didn't make the playoffs last season. When looking at the top 10 pitchers in ERA that same season, only Ryan Vogelsong and Tim Lincecum were apart of a team that missed the postseason.
When you draft a pitcher on the New York Yankees late in the draft, what you're hoping for is double-digit wins from the guy since he plays on one of the top contenders in the American League. When Adrian Gonzalez was drafted higher last season, it was partially due to his production but also with managers expecting greater numbers with his move to Boston.
It's not too often that you hear of batters on the Oakland Athletics lighting it up in fantasy, the same goes with pitchers from the Baltimore Orioles. It's important to not only have a good amount of knowledge of each fantasy relevant player but also the surrounding cast that is their team.
Keep Reading