Green Bay Packers: 5 Reasons Aaron Rodgers Should Be the NFL MVP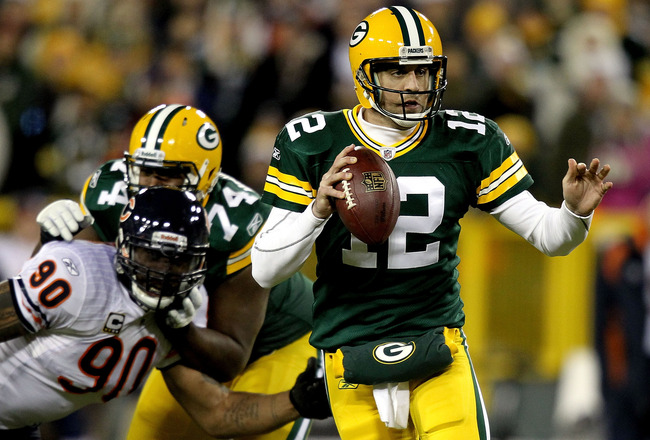 Matthew Stockman/Getty Images
Aaron Rodgers has had a career year, throwing for 45 touchdowns and just six interceptions in a year that many believe is better than that of any quarterback in NFL history. And while he was looked at as a lock for MVP just a few weeks ago, doubt is beginning to creep in people's mind.
Another deserving candidate is Drew Brees, who has matched Rodgers for touchdowns but has also thrown 14 interceptions. However, he has broken several NFL records this season, including the coveted record of passing yards in a season set by Dan Marino in 1984.
However, while Brees would be a very deserving MVP, here are five reasons that I believe that Aaron Rodgers should be named the MVP of the NFL at the end of the year.
5. Matt Flynn's Performance Should Not Be Held Against Him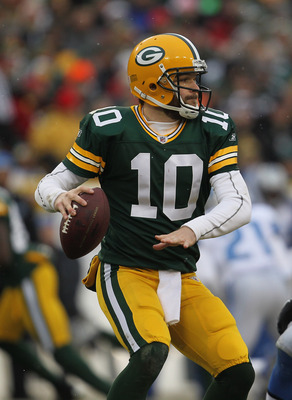 Jonathan Daniel/Getty Images
After backup Matt Flynn threw for six touchdowns in a 45-41 shootout against the Detroit Lions, some pundits are saying that all of a sudden, Aaron Rodgers doesn't seem as impressive, that perhaps it is just the "system" that makes him look good.
However, people should not look at it this way. Flynn is a backup that has already proven that he could be a starter in this league, and under the coaching of Mike McCarthy, the mentoring of Aaron Rodgers, and the arsenal of weapons around him, it is no wonder that Flynn was so good in that game.
Still, Flynn's sole performance against a shaky Lions secondary shouldn't be used against Aaron Rodgers, who has been spectacular this season on his way to a 15-1 record and the highest passer rating in NFL history. Although Flynn is a very good quarterback, I doubt that he would have put together the kind of season Rodgers had, no matter what system he's in.
4. Drew Brees' Records Aren't as Impressive as They Used to Be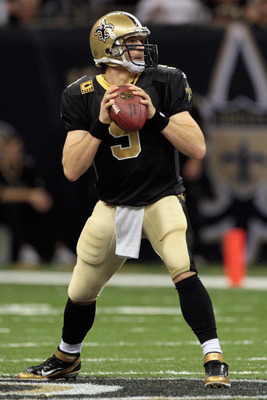 Chris Graythen/Getty Images
While Drew Brees has been phenomenal, and nobody can take away his accomplishments, the fact is that two quarterbacks this season broke Marino's records, and several other quarterbacks, including Matt Stafford, were very close.
The fact that three quarterbacks threw for over 5,000 yards, when that had only been done twice before in NFL history, proves that this is becoming a passing league.
While Brees' records are impressive, they shouldn't be the reason he wins the MVP. The fact that Rodgers attained the highest passer rating in NFL history, and threw for less than half the interceptions Brees threw for, is a more impressive and important accomplishment.
3. Drew Brees Plays in a Dome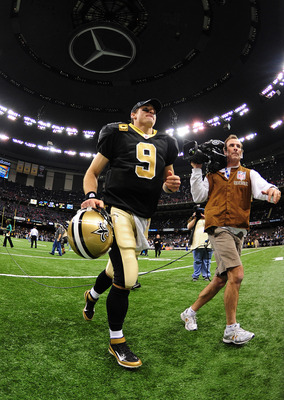 Scott Cunningham/Getty Images
At least eight times a year, Drew Brees plays in a dome, which already gives him an advantage over Aaron Rodgers when it comes to passing for more yards and more touchdowns.
While Aaron Rodgers' best games are commonly in domes, he has to play eight of his games in Lambeau Field, a cold climate that isn't controllable like the Superdome. Despite this, Rodgers has put up fantastic numbers in every home game he has played, even on a cold Christmas night, where he threw for five touchdowns.
Again, Brees has put up fantastic numbers, but the fact that he plays in the Superdome eight times per year should be taken into consideration.
2. Turnovers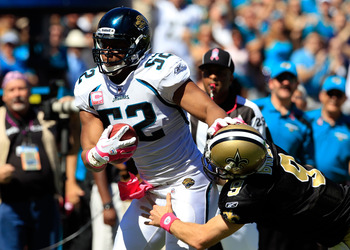 Sam Greenwood/Getty Images
This season, Drew Brees has thrown for 14 interceptions, which is a little less than one per game. This year, Rodgers has thrown for six interceptions, which is less than one half per game.
While Brees has cut down on the turnovers from last year, he has still had several games where he threw for more than one interception. In contrast, Rodgers hasn't had any games where he threw for more than one interception, and in 10 games this season, he threw none.
Turnovers are a big part of football, and Rodgers has protected the ball much more consistently than Brees has, which should definitely be a major factor for MVP consideration.
1. Rodgers Has Won More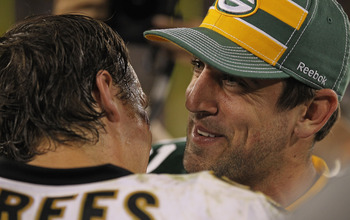 Jonathan Daniel/Getty Images
Two wins may not sound significantly better, but Rodgers has only lost once this year, whereas Brees has lost three times. And while this may not mean a lot if they both played well in these losses, the fact is that Rodgers has played well in every single game. On the other hand, Brees has looked bad in a couple of his losses.
Against Kansas City, Rodgers still threw for a touchdown and rushed for another. His completion percentage was poor, but this was largely due to the many dropped passes by his receivers.
Brees, however, has fallen to the 2-14 St. Louis Rams and the 4-12 Tampa Bay Buccaneers, two teams that he played very poorly against.
While Brees and Rodgers have both had good seasons, Rodgers has been much more consistent, and because of this, has more wins than Brees, which has helped Rodgers get home-field advantage throughout the playoffs.
Keep Reading

Green Bay Packers: Like this team?