5 World Football Games to Watch This Weekend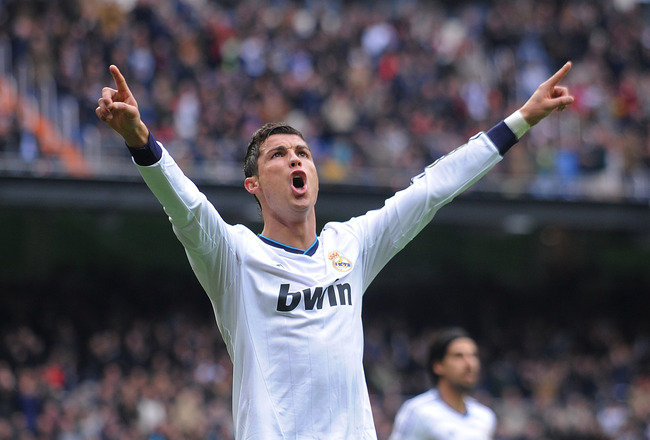 Denis Doyle/Getty Images
There are a number of huge games this weekend with the FA Cup, the title chase in Serie A, the Bundesliga and La Liga all coming into focus.
The FA Cup fifth round roars into action this weekend. Teams like Manchester City will be hoping for redemption while the likes of Arsenal and Manchester United will be looking to keep momentum going in the right direction.
Elsewhere on planet football, the domestic European season in Serie A, the Bundesliga and La Liga are turning toward the final straight.
Can Juve and Barcelona extend their leads at the top of their respective leagues? Will the darlings of European football, Borussia Dortmund, get back on track? And can Real Madrid overhaul Atletico Madrid in the battle for second in La Liga?
Here, Bleacher Report looks at five of the biggest and most important matches to watch on the football calendar, never mind this weekend.
Read on and leave your comments, suggestions and recommended matches for B/R readers in the slot below.
Arsenal vs. Blackburn Rovers
Laurence Griffiths/Getty Images
Who: Arsenal vs. Blackburn Rovers
What: FA Cup Fifth Round
When: Saturday, February 16, 10 a.m. ET
Where: Emirates Stadium, London, England.
Arsenal's season is finally getting back on track. After a inconsistent season for the Gunners, Arsene Wenger's side have now only lost two games from their last 15. That run has bred huge confidence in the team for the upcoming visit of Bayern Munich, and for many fans, this weekend's fixture against Blackburn Rovers should be academic.
The Gunners are red-hot favourites at 2-7 to Rovers' 9-1, but there is no chance that Wenger will take the opposition lightly.
Michael Appleton's Rovers, currently eighth in the Championship, come into the game with nothing to lose and having tasted defeat only once in last 10 games.
Appleton is Rovers' third manager this season and has only been in charge since January 11. The ex-Blackpool and Portsmouth manager has steadied the ship from the disastrous reigns of Steve Kean and Henning Berg and hope has been renewed for a concerted push for the Premier League Playoffs in May.
He has tightened the ship, and it is very noticeable that Rovers have only conceded one goal in their last four games. They possess a game-breaker in 23-year-old Jordan Rhodes who has scored 20 goals this term and have the ultra-experienced Paul Robinson in goal.
The potential for another FA Cup shock is there, and Wenger knows it.
Tune into B/R's very own Arsenal expert Charlie Melman on Saturday, as he brings Arsenal vs. Blackburn to life with his always excellent live-match blog.
Manchester City vs. Leeds United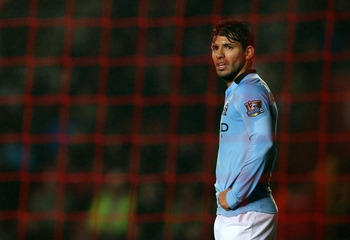 Scott Heavey/Getty Images
Who: Manchester City vs. Leeds United
What: FA Cup Fifth Round
When: Sunday, February 17, 9 a.m. ET
Where: Etihad Stadium, Manchester, England.
To say that Manchester City's credibility and Premier League challenge are in tatters would be something of an understatement.
Morale is at its lowest ebb at the Etihad as Neil Warnock's party gatecrashers come to town. Roberto Mancini's side were humbled last week by Southampton. As a result the City manager has warned that wholesale cuts will be made as he hopes to put a gloss on a disappointing season.
Leeds, having dispatched Tottenham Hotspur, in the fifth round, will make the short journey to Manchester as expected cannon-fodder. Bookmakers have Leeds at an incredible 15-1 to get past City who come in as 1-6 favourites.
That is mainly sown to the fact that Leeds have failed to win a game since beating Spurs and are starting to feel the effects of having lost the talismanic Luciano Becchio during the transfer window.
Without the free-scoring Argentinian, Leeds are struggling to convert chances. They are now beginning to slide away from the playoff spots and down the table.
This game could be huge for the Ellend Road-based team, though. Leeds have been through the ownership mill all season. A favourable result against City could prompt a bid for the club.
The superb Max Towle will be on B/R live-blog duties for this game.
Roma vs. Juventus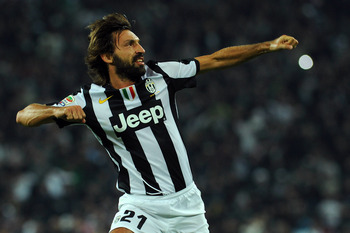 Valerio Pennicino/Getty Images
Who: Roma vs. Juventus
What: Serie A
When: Saturday, February 16, 2:45 p.m. ET
Where: Stadio Olimpicio, Rome, Italy.
Two of the best midfielders in the world will go head-to-head as Roma faces Juventus in Serie A this weekend.
Daniele De Rossi, and pictured above, Andrea Pirlo, will lead their respective teams in one of the biggest matches of the Italian calendar. Juve, leading Serie A by five points from Napoli on 50, head to Rome hoping to stretch the gap at the top.
The current Serie A champions, Juventus, are slight favourites at 6-5 for this game. Unbeaten for the entire last season, they have only lost four games this term. Significantly, they have also only lost once to Roma in their last seven meetings.
They head into the home of the recently resigned Pope on the back of superb 3-0 win away to Celtic in the Champions League.
Roma have always flattered to deceive in Serie A, and this season has been no different. The Giallorossi are currently on their worst run of the season and have only won once in their last nine games. Surprisingly, that solitary win was over Inter Milan in Rome in the Coppa Italia.
Juve have only lost once away from home all season, and their counter-attacking system is built for road trips. Roma, while they have lost three from 11 and have only kept two clean sheets at the Stadio Olimpicio, are more than likely to raise their game for the visit of the champions.
Tom Sunderland will be leading the way for B/R on Saturday. Tune in for football insight at its very best.
Real Madrid vs. Rayo Vallecano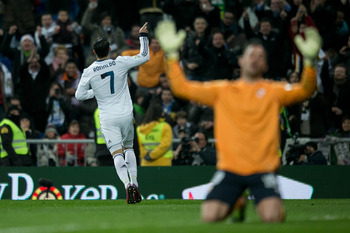 Gonzalo Arroyo Moreno/Getty Images
Who: Real Madrid vs. Rayo Vallecano
What: La Liga
When: Sunday, February 17, 3 p.m. ET
Where: Bernabeu, Madrid, Spain.
Rayo Vallecano are currently enjoying one of their best ever seasons in La Liga. Having beaten city rivals Atletico Madrid last weekend. This week, they head into another derby with everything to play for as they face the might of Real Madrid and Cristiano Ronaldo.
Rayo have won six of their last eight games and currently hold onto sixth place and an all-important place in next seasons Europa League. Confidence is at an all-time high for Paco Jemez's team, and they were worthy winners over Atletico last week.
The surprise result and dominant performance over La Liga's second-place team allowed Real Madrid to close the gap on their city rivals to four points.
This week, Rayo travel across the city to the Bernabeu as 14-1 outsiders. This is hardly surprising when you consider that Rayo have only ever beaten Madrid twice and last once in the Bernabeu in 1996.
B/R's excellent Spanish football expert Tre' Atkinson will provide the live blog on Sunday afternoon.
Borussia Dortmund vs. Eintracht Frankfurt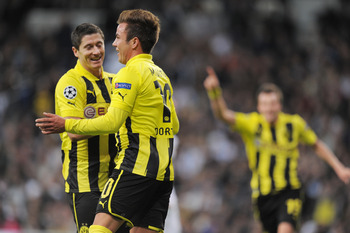 Denis Doyle/Getty Images
Who: Borussia Dortmund vs. Eintracht Frankfurt
What: Bundesliga
When: Saturday, February 16, 12:30 p.m. ET
Where: Westfalenstadion, Dortmund, Germany.
This top of the table Bundesliga clash has the potential to be the best match in the world this weekend.
Dortmund, having won the Bundesliga for the last two seasons, have been left in the wake of run-away leaders Bayern Munich this term. Die Borussian currently sit a massive 15 points behind Bayern in second place on 39 points and are just two points ahead of Frankfurt in fourth.
Indifferent league form and imperious Champions League form combined to leave, the far more experienced, Bayern unchallenged before Christmas. Jurgen Klopp's side then put a season-best run of five wins in a row together to maintain their push for second place.
However, a shocking 4-1 for Hamburg last weekend has left their challenge in the balance as Frankfurt roll into town.
Armin Veh's side have been the league's surprise package this season. Having been relegated in 2011 and promoted back up in 2012, many felt that Frankfurt would be a mid-table team at best this term. They have, however, proved to be a dogged team and held Dortmund to a surprise 3-3 draw when the two clubs last met.
Frankfurt have only lost one game from their last six, to Bayer Leverkusen, and will go to the Westfalen as distant challengers at 13-2 to Dortmund's 2-5.
Keep Reading