Cavaliers Rumors: Ex-Grizzlies HC J.B. Bickerstaff Hired as Associate Head Coach
May 19, 2019

Joe Murphy/Getty Images
The Cleveland Cavaliers reportedly hired J.B. Bickerstaff to serve as their associate head coach on the staff of new head coach John Beilein.
Adrian Wojnarowski of ESPN reported the update Sunday, noting the former Memphis Grizzlies head coach was a "target of several teams" before the Cavs made him one of NBA's top-paid assistants.
Adrian Wojnarowski

@wojespn

Bickerstaff had talked with Sixers, Celtics, Lakers and Kings about lead assistant roles, but Beilein and GM Koby Altman helped convince him to play a central role in helping ex-Michigan coach transition to NBA. Bickerstaff was HC with Grizzlies and Rockets. https://t.co/7EOWBfCmhf
Bickerstaff, 40, was fired by the Grizzlies in April after missing the playoffs by 15 games with a 33-49 record. Memphis posted a 15-48 mark while he served as its interim head coach during the 2017-18 season following the firing of David Fizdale, who's now with the New York Knicks.
The campaign fell well short of expectations, which were in part set by the upbeat tone the Denver native used after his interim tag was removed last May.
"We're going into it with an optimistic view, and we're planning on success," Bickerstaff told reporters at the time. "We're planning on a playoff run. There's no doubt about it."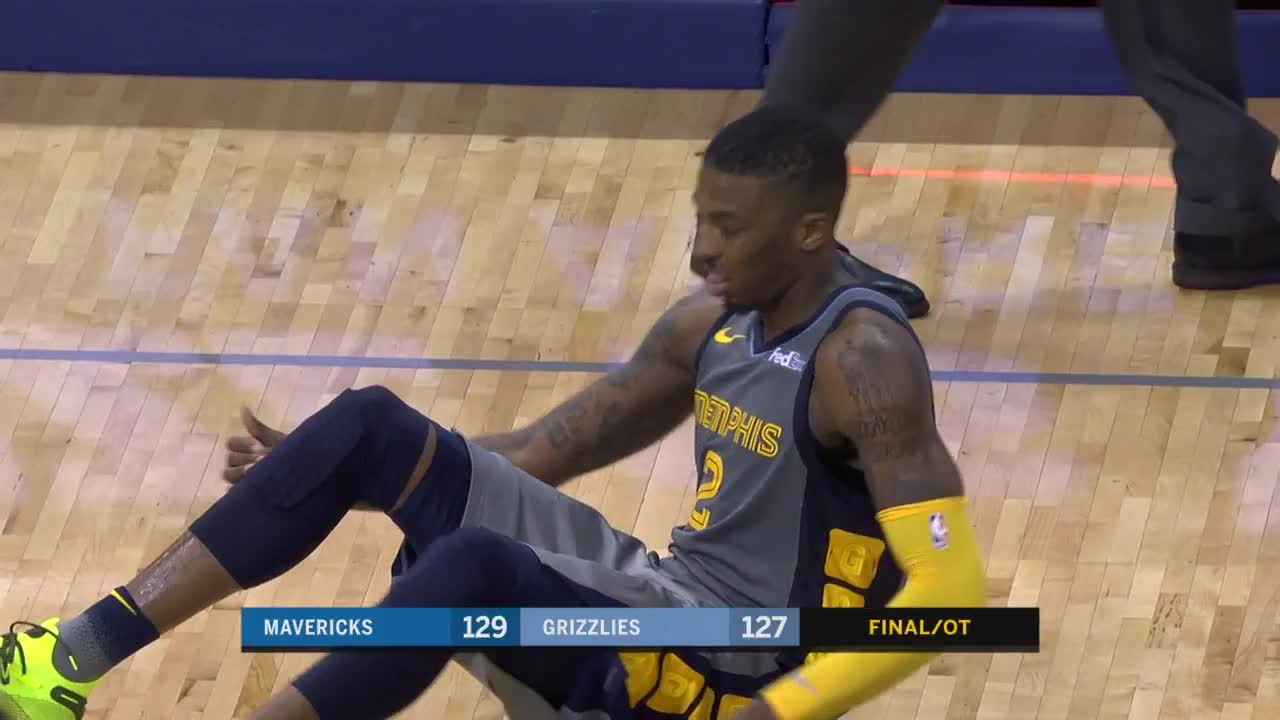 McCollum and the Blazers Snapped Postseason Losing Streak for "Jennifer"

Stars Invest in Plant-Based Food as Vegetarianism Sweeps NBA

The NBA Got Some Wild Techs This Season

Jarrett Allen Is One of the NBA's Hottest Rim Protectors

Wade's Jersey Swaps Created Epic Moments This Season

Westbrook Makes History While Honoring Nipsey Hussle

Devin Booker Makes History with Scoring Tear

29 Years Ago, Jordan Dropped Career-High 69 Points

Bosh Is Getting His Jersey Raised to the Rafters in Miami

Steph Returns to Houston for 1st Time Since His Moon Landing Troll

Lou Williams Is Coming for a Repeat of Sixth Man of the Year

Pat Beverley Has the Clippers Stealing the LA Shine

LeBron Keeps Shredding NBA Record Books

Young's Hot Streak Is Heating Up the ROY Race with Luka

LeBron and 2 Chainz Form a Superteam to Release a New Album

Wade's #OneLastDance Dominated February

Warriors Fans Go Wild After Unforgettable Moments with Steph

Eight Years Ago, the Nuggets Traded Melo to the Knicks

Two Years Ago, the Kings Shipped Boogie to the Pelicans

ASG Will Be Competitive Again If the NBA Raises the Stakes
The University of Minnesota product served as the Houston Rockets' interim head coach for most of the 2015-16 season after Kevin McHale was let go. The team went 37-34 under his guidance to earn a playoff berth before getting knocked out in the first round by the Golden State Warriors.
In all, Bickerstaff's teams have gone 85-131 during his time as a head coach.
He's also spent time as an assistant with the Grizzlies, Rockets, Charlotte Bobcats and Minnesota Timberwolves during a 15-year coaching career.
Chris Fedor

@ChrisFedor

#Cavs have hired J.B. Bickerstaff as John Beilein's top assistant, league sources tell @clevelanddotcom . Bickerstaff will have title of associate head coach & get long-term deal. Bickerstaff and Beilein met for breakfast Wednesday in Chicago and the two hit it off.
Bickerstaff will be tasked with helping ease the transition of Beilein, who's arriving to the NBA for the first time after more than four decades at the collegiate ranks.
Nick Pedone

@NickPedone12

Cavs adding JB Bickerstaff as associate head coach. Makes so much sense for Beilein to have an experienced staff around him.
The Cavs' roster will need ample upgrades around point guard Collin Sexton, the eighth overall pick in the 2018 draft, before the team is prepared to contend, though. The rebuilding process continues with the No. 5 selection in this year's draft.