Arsenal Transfers: 5 January Targets That the Gunners Shouldn't Sign
Clive Rose/Getty Images
This season has been a very tough one for Arsenal.
The Gunners have stumbled out of the gate, mostly due to the departures of stars Cecs Fabregas and Samir Nasri.
In August, the Gunners did not make necessary purchases to make up for these two huge losses, and now it is coming back to bite them.
All eyes will be on the ownership and manager Arsene Wenger to buy a new batch of players in the upcoming January transfer window.
With many people having recently been rumored to be going to North London, there are a specific batch that should be wearing the jersey by the end of January.
However, there are also a handful that the Arsenal supporters and management should try hard to keep away from the Emirates.
Here are five potential buys that Arsenal should not make.
Carlos Tevez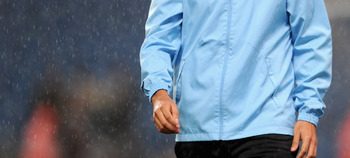 Michael Regan/Getty Images
Ever since refusing to come off the bench against Bayern Munich, Manchester City striker Carlos Tevez has been the main "culprit" of transfer rumors around the world.
One of the hottest ones includes the Argentine heading to the Emirates, in exchange for Arsenal's Robin van Persie.
Tevez is a great player.
However, many times, he has requested to leave the Eastlands, and his previous clubs, West Ham and Manchester United, aren't really on the best terms with the striker.
His attitude problems would hurt a young team like Arsenal.
Additionally, Tevez is passed his prime. He would be a more useful buy for a team who need a quality striker in order to win their league. Arsenal is not that team.
In fact, that spot may be the only one where the Gunners are set, as van Persie is also in the top tier of EPL strikers.
Yann M'vila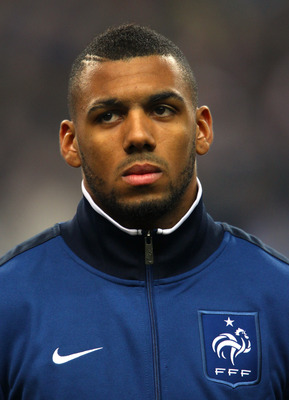 Alex Livesey/Getty Images
Towards the end of the summer window, it was widely expected that Arsene Wenger was going to make a move for Rennes defensive midfielder Yann M'Vila.
As it turns out, M'Vila is still in Ligue 1, and will more than likely be a hot commodity in January.
Although a recent injury to Gunners startlet Jack Wilshere has brought up M'Vila rumors again, the French international is only a short-term solution.
Arsenal already have a multitude of young defensive midfielders, such as Wilshere, Alex Song, Francis Coquelin and Emmanuel Frimpong.
The 21-year-old M'Vila would only be stepping in during injury crisis and would end up being a waste of money.
Arsene has more important voids to fill than another holding midfielder.
Alex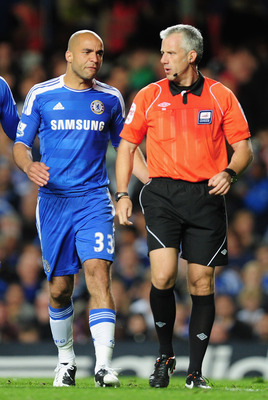 Jamie McDonald/Getty Images
Chelsea centre back Alex was another player on Wenger's radar late last August.
The Brazilian international has been with the Blues full-time since 2007, but recently both sides have wanted a change.
Due to recent injury concerns, Arsenal are very thin in the middle of the defense, but Alex is not the answer.
Alex is another over-the-hill player. He is 29 years old, and hasn't ever been a great player.
Furthermore, he is coming from a rival club. So, naturally, Chelsea raise the price-tag for their veteran defender.
Sources say that Chelsea asking price was around 10 million pounds. In reality, Alex is worth seven million, maximum.
With other good options at center-back, such as Blackburn's Chris Samba, or Bolton's Gary Cahill out their, and cheaper, there is no point in over-paying a player of Alex's caliber.
Mateo Kovacic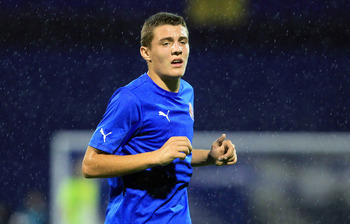 EuroFootball/Getty Images
Dinamo Zagreb youngster Mateo Kovacic is a typical Arsene Wenger purchase.
He is young, coming from outside the Premier League, and has prestigious talents.
The Croatian midfielder has been called the "next Lionel Messi" by many people. So, what's not to like?
For starters, Arsene can't keep on wasting his money on youngsters, because by the time they peak, they leave and join the likes of Barcelona or Real Madrid.
Secondly, this phenom won't come as cheaply as some others, as the Gunners will likely get into a bidding war with Manchester United and Juventus, two other Kovacic suitors.
If Wenger expects to keep his job past this campaign, it is time for him to buy players who are in the prime of their career. If they give this guy all of the attention, bad things will happen.
First, Zagreb will raise and raise the price, like what happening to Chelsea with Neymar, second when they pay too much, they lose the money that they could have spent on a good purchase.
Arsene needs to unglue himself from his principles and buy big, now.
Karim Benzema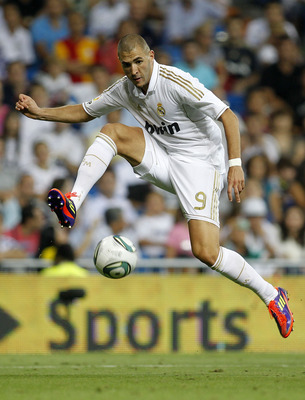 Angel Martinez/Getty Images
Karim Benzema is a very talented striker currently playing for Real Madrid.
Benzema, a countryman of Wenger's has been heavily linked with the Emirates since his junior days at Lyon.
Benzema is one of the top talents on the market this winter, and he is now in his prime. He seems like an ideal buy.
However, striker is not a huge area of need for the Gunners, especially one who will garner headlines off the pitch. He has been known to have attitude problems.
Arsene has been quite good dealing with nut-cases (see Jens Lehman), but the last thing he needs in an already tough season is a distraction.
Arsenal have the necessary finishers, not the creators. Many people will push for Karim to become a Gunner, but Arsenal should definitely resist.
Keep Reading

Arsenal: Like this team?