Don Mattingly, Marlins Reportedly Agree to 2-Year Contract Extension
September 20, 2019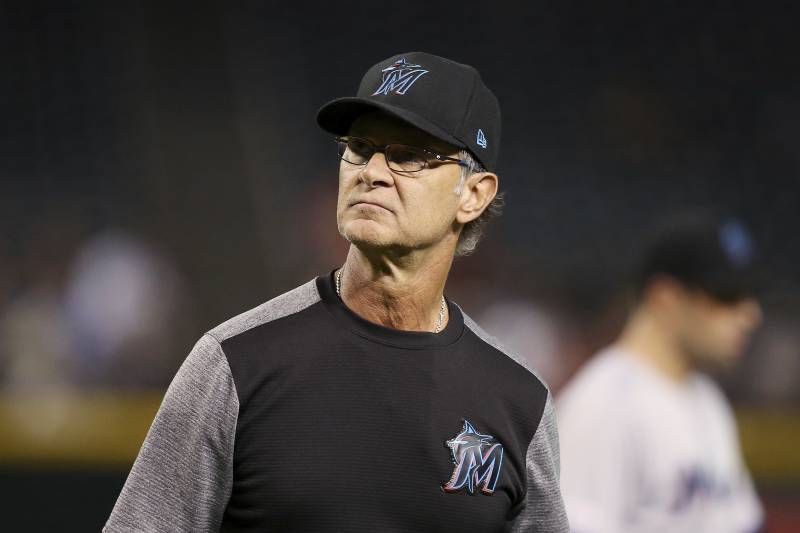 Ross D. Franklin/Associated Press
Manager Don Mattingly is reportedly staying with the Miami Marlins for at least the next two years.
ESPN's Jeff Passan reported the Marlins agreed to sign their manager to a two-year contract extension on Thursday. 
Passan's update came after Barry Jackson of the Miami Herald confirmed Daniel Alvarez-Montes' report that said the Marlins plan on announcing a contract extension for Mattingly on Friday. Jackson wrote the front office likes "his even keeled demeanor and teaching/mentoring."
Jordan McPherson of the Miami Herald noted Mattingly became the longest-tenured manager in Marlins history in June when he led the team in his 556th game. He passed current third base coach and former Marlins manager Fredi Gonzalez for the title.
Despite the longevity, his contract was set to expire at the end of the 2019 campaign.
"That's a question for another time," Mattingly said of his future with the team in May, per McPherson. "Either or, I still think the organization is going to be in a good spot. The main thing is, I would love to see it through, but that is not my decision. No matter what happens with me, the organization is going in the right direction."
As a player with the New York Yankees, Mattingly was an American League MVP, six-time All-Star and nine-time Gold Glover. While he hasn't found the same success as a manager yet, he led the Los Angeles Dodgers to the playoffs in three of his five years from 2011 through 2015.
He has been with the Marlins since 2016 and has seen his wins total drop from 79 in his first season to 77 in his second to 63 in his third. The team is 53-99 this season, although it is much different than when he had players such as Christian Yelich, Giancarlo Stanton, Dee Gordon and Marcell Ozuna at the start of his tenure.
Miami is in rebuilding mode, and it is clearly comfortable with Mattingly at the helm.