5 Things We Learned from Premier League Weekend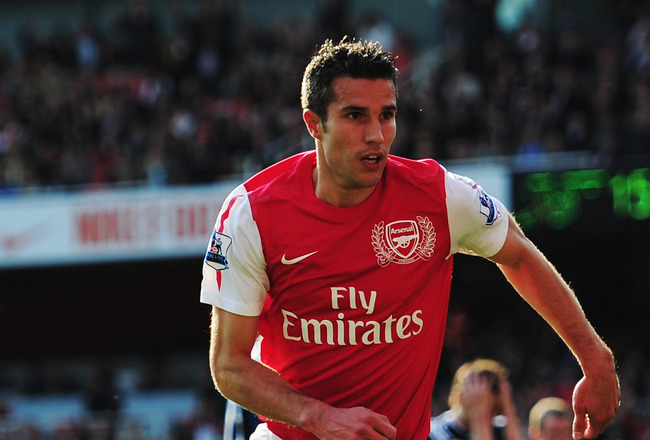 Jamie McDonald/Getty Images
Arsenal are in seventh place, Chelsea are looking rather ordinary and Manchester United aren't catching anyone's eye.
Another wild and eventful weekend in the English Premier League.
With November upon us, many teams will soon be shifting some of their focus to European and cup competitions, and just about everyone will start looking at possible transfers in January.
Let's look back at the weekend that was in the Premier League.
Arsenal Are Quietly Climbing Up the Table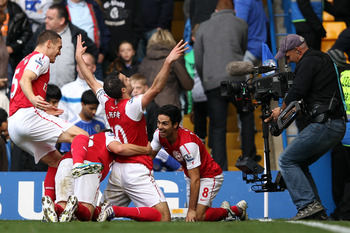 Ian Walton/Getty Images
Not long ago, Arsenal were languishing at the bottom of the Premier League table. They had just come off a humiliating 8-2 defeat to Manchester United at Old Trafford, and the handful of deadline transfers Arsene Wenger had been able to pull off weren't helping at all.
Now, the Gunners have quietly pulled themselves into seventh place with 16 points and are on a three-game winning streak.
Arsenal had the result of the weekend on Saturday with a 5-3 mauling of Chelsea at Stamford Bridge, a game in which the score really doesn't tell the whole story.
Seventh place certainly isn't good enough for Arsenal, and competition for Champions League places won't be easy, but they at least look like they're up to the challenge now.
John Terry Can't Be Happy with That Defense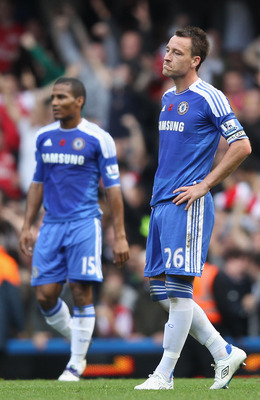 Clive Rose/Getty Images
Both Chelsea's and Arsenal's defenses were horrible in Arsenal's 5-3 win at Stamford Bridge on Saturday, but everyone already knew Arsenal's defense was their weakness.
Chelsea on the other hand, and captain John Terry in particular, have always prided themselves on their defense, and it was downright embarrassing this weekend.
Neither side seemed all that committed to defense as both back lines were carved apart with ease, and Terry more than ever looked slow and vulnerable at the back.
Arsenal repeatedly passed right through Chelsea's back four, and it's somewhat surprising they could only get five goals out of it.
It's Not Just Chelsea and Arsenal Who Are Lacking in Defense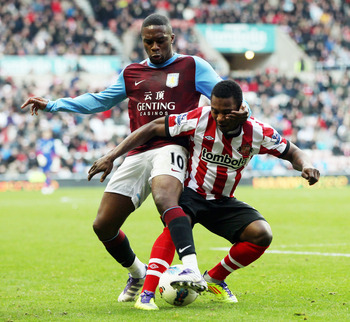 Ian MacNicol/Getty Images
Goals, goals, goals. Goals have been the name of the game in the Premier League through the first 10 rounds of games.
So far, there have been 290 goals scored, and there have only been eight scoreless games. Four teams have kept four clean sheets, the most in the league.
Is the Premier League overall becoming a more attacking league, or are defenses just not what they used to be?
Do more goals mean more entertainment, or are games like Arsenal 5-3 Chelsea more like an exhibition than anything else?
How Can an Assitant Give Penalty When Referee Was Right There?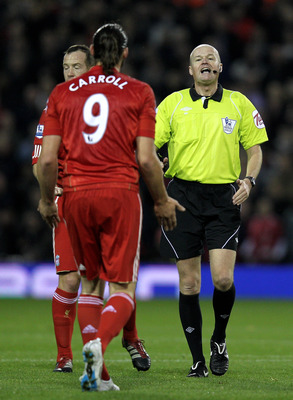 Dean Mouhtaropoulos/Getty Images
Liverpool were awarded a penalty early in the match at West Brom, and it sent the Reds on their way to a rather easy 2-0 win over the Baggies.
The penalty itself wasn't as controversial as who awarded it, though.
Referee Lee Mason was right in front of the action when Jerome Thomas tripped Luis Suarez ever so slightly in the box, but Mason initially waved it off. A couple seconds later, however, he awarded the penalty to Liverpool after his assistant gave him the signal.
It was a soft penalty for sure and obviously not a stonewall one, but how could the assistant have had a better view than Mason, who was standing right there?
Mason clearly did not think Thomas had fouled Suarez as he allowed play to continue for several seconds before seeing his assistant's flag, from 20 yards away no less.
Transfers; Who's Staying, Who's Going, Who's Arriving?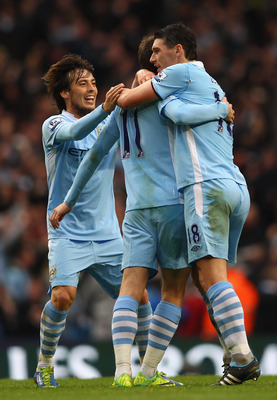 Clive Brunskill/Getty Images
Adam Johnson scored a fantastic goal for Manchester City on Saturday to make it 3-1, and to kill off any hopes Wolves may have had of earning a draw.
Oddly enough, he may have helped City in more ways than just securing three points. Johnson is just one Premier League player struggling to get into the first team, and he could very well be on the move in January.
With two months to go before the winter transfer window opens, clubs will be looking at which of their players are expendable and who else's players they'd like to have.
Arsenal are full of confidence right now, but an injury to just about any player could ruin their season. Another centre-back (because Per Mertesacker hasn't been what people thought he'd be) would be a prudent purchase.
Another striker and/or winger wouldn't be a bad move either. Ditching Andrei Arshavin is a must.
Liverpool, meanwhile, may also want another centre-back and a midfielder or two (Adam Johnson perhaps?), while Chelsea may need to start looking for John Terry's eventual replacement. Manchester United's defense without Nemanja Vidic is nothing to brag about, either.
Manchester City really don't need anyone, but they'll surely do some shopping in January nonetheless.
Then there's players like Roman Pavluychenko, Giovani dos Santos and Heurlho Gomes who are all praying to be sent somewhere, anywhere but where they are. Wasn't life better when Harry Redknapp liked you?
Keep Reading