Arsenal Transfers: Jack Wilshere and 5 Players the Gunners Must Hold On To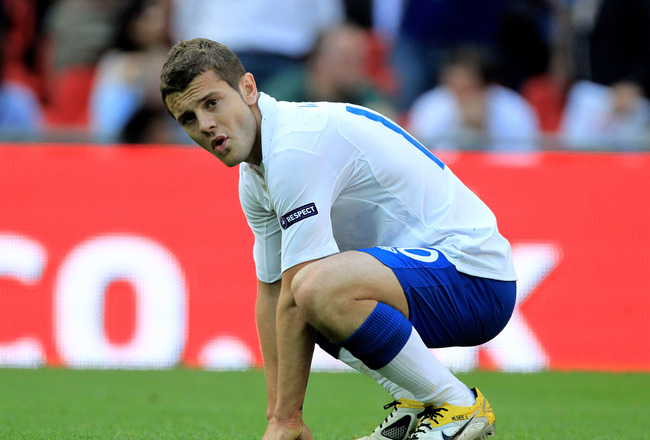 David Cannon/Getty Images
The transfer window is a hectic time for clubs and on occasion, even a revealing litmus test for the true desires and loyalties of certain players.
That being said, football is a business and everyone must examine situations with their best interests in mind.
Arsenal is a squad fighting many internal issues, with Arsene Wenger even admitting last week that half his squad wanted to leave over the summer.
With the high-profile departures of Cesc Fabregas, Samir Nasri, Gael Clichy and others, it is pivotal that Arsenal avoid another winter and summer of exits. They must work diligently to retain the services of their young and established stars, and avert the drastic clear out they just experienced.
Here are five players the Gunners MUST hold on to during the upcoming winter and next summer's transfer windows.
1. Robin Van Persie, ST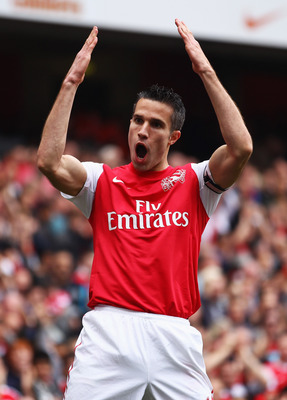 Julian Finney/Getty Images
After being named the newest captain of Arsenal, one would think the future of Robin Van Persie would be the least of the club's concerns.
How wrong we have been.
The Dutch international has been the talk of London since the news broke of his contract delays. There are too many rumors buzzing about RVP's future and little has been done to squash fans' fears.
The striker recently hit 100 goals for the club, a feat shared by few others in Arsenal's history. He is a leader on the pitch and in the locker room, and the younger squad members look to him for influence.
While the Dutchman has come out and verbally stated his desire to stay with the Gunners, fans are not stupid and know a player can easily go back on his word. Wenger must keep his captain at the club, not only because he is important to the side, but because he is the main source of scoring at the moment.
2. Aaron Ramsey, MF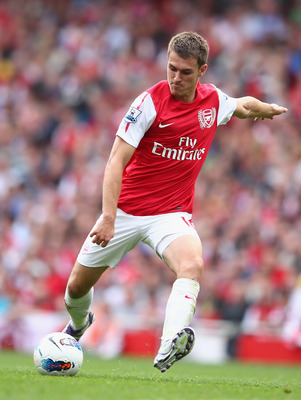 Clive Mason/Getty Images
Fresh off an injury-time winner in the Champions League, Aaron Ramsey is soaring with confidence; this season has seen him come back to relevance in Wenger's side.
The Wales international is the future of the Gunners' midfield and Wenger must keep the boy leveled as he becomes increasingly in-demand.
Yet Ramsey's career almost ended as quickly as it started. In February of 2010, the 20-year-old suffered a horrific double-leg break from a challenge by Stoke City's Ryan Shawcross, causing the youngster to miss substantial playing time.
His road to recovery has been stressful but Ramsey is back, and his resilience is testament to the support he has from Wenger and the Arsenal board. With a new contract (which means NOTHING nowadays), now is the time to lock in the prodigious playmaker and ensure he is patrolling the Gunners midfield for years to come.
3. Jack Wilshere, MF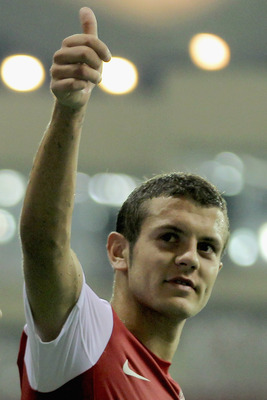 Lintao Zhang/Getty Images
The absence of Wilshere has taken a gigantic toll on Arsenal so far this season.
Many feel that if Wilshere was not forced to play as many games last season, his injury setbacks would be a lot less serious than they are at the moment.
Blames aside, Wilshere is working hard to get back on the field and Wenger will be the first one to tell you how important the England international is. He exploded onto the scene last year with a host of mature performances, and his display against Barcelona in the Champions League solidified his rapid development as a Gunner.
Arsenal's latest Player of the Season has the potential to captain this club, and the young midfielder has reiterated his desire to remain with Arsenal. However, with Barcelona, Real Madrid, Manchester City and an array of other big teams monitoring the 19-year-old, Wenger can not let this special talent go anywhere.
4. Wojciech Szczęsny, GK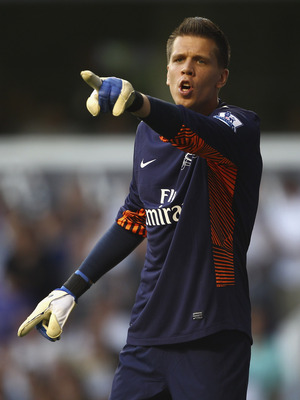 Julian Finney/Getty Images
Quality goalkeepers make a successful club, and over the last few years, Arsenal's biggest criticism was the fact they lacked a world-class shot stopper.
But with Wojciech Szczęsny, Wenger may have finally found his man.
After impressing throughout the 2010/2011 campaign, the Poland international finally made the goalkeeper position his own. He is intelligent, calm and collected when dealing with his outfield players and Wenger has tipped the boy to be his number one for a very long time.
Considering how rare it has been for Arsenal to have an elite goalie, keeping Szczęsny is a no-brainer for Wenger. And with the news of Barcelona's attempts to sign the 21-year-old next summer, there is no time to waste.
5. Alex Oxlade-Chamberlain, MF/FW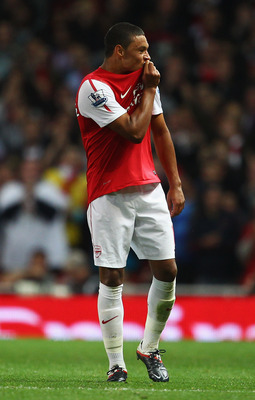 Julian Finney/Getty Images
One of the newest arrivals to the Emirates, it is odd to think that someone who just arrived to the club would be on the move just as fast.
In today's footballing world, nothing is certain, and the former Southampton starlet Alex Oxlade-Chamberlain appears to have a bright future ahead of him.
Initially not given the chance to play by Wenger, the 18-year-old winger has made the most of his opportunities this season. He introduced himself to the Arsenal faithful by bagging a goal in the League Cup and on his debut in the Champions League against Olympiacos.
Of course Oxlade-Chamberlain is a raw prospect at the moment but if he is given the chance to play, his ceiling of potential is limitless. He has managed to make another Southampton graduate, Theo Walcott, worry about his place on the team. If he continues to mature at this pace, Wenger will have himself another bargain buy.
Keep Reading

Arsenal: Like this team?