11 Premier League Stars We'd Love to Run into at the Pub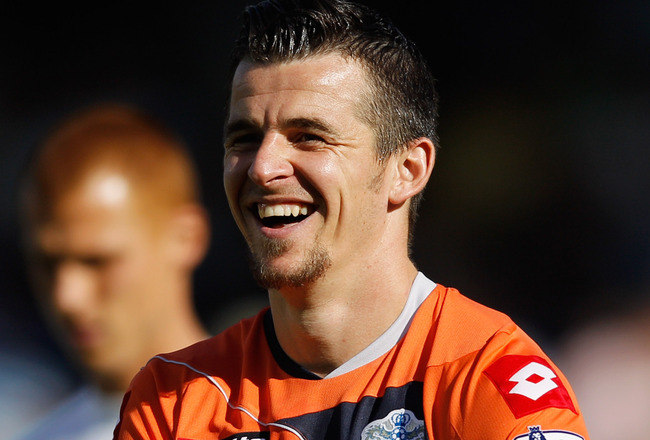 Paul Gilham/Getty Images
We all know that footballers almost never drink alcohol. Since the beginning of the game, top-tier stars have avoided the stuff like a plague for the benefits of their own health and well-being.
Sure.
In any case, have you ever wondered what it would be like to run into one of your favorite stars at the pub and strike up a conversation? What would you talk about? Could you keep up with the beer-guzzling pace?
Here's a list of 11 Premier League stars I think would make great drinking buddies on a given afternoon at the pub.
And be sure to let me know who you'd like to run into during your (daily?) pub crawl.
Frank Lampard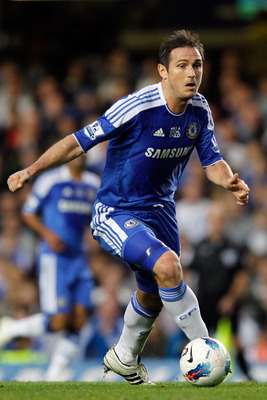 Paul Gilham/Getty Images
Topics of discussion: Politics, economics and international news
As far as sheer numerical intellect is concerned, Frank Lampard ranks amongst the highest in the Premier League. When Chelsea FC asked its players to take IQ tests as part of its ever-evolving methodology to improve in-game tactics, the doctor performing the evaluations noted that "Frank Lampard scored one of the highest set of marks ever recorded by the company doing the tests."
Of course, it takes a bit more than IQ points to tackle some of the world's most pressing topics in casual conversation. It takes interest as well.
But as an active member of England's Conservative Party, Lampard knows a thing or two about politics. Enough to make for an interesting conversationalist at the bar with a couple of beers in hand, anyway.
Joey Barton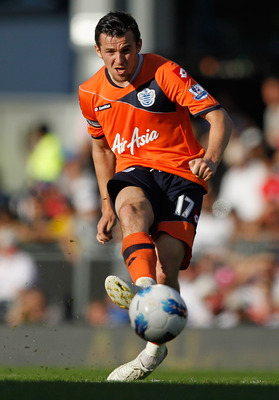 Paul Gilham/Getty Images
Topics of conversation: Screw that. Drinking contest!
Who wouldn't want to run into Joey Barton in a bar, staggering around and screaming obscenities as everybody laughs just a little bit nervously?
If you ever get the chance, I'd say challenge the bloke to a drink off. In 2008, Barton was jailed for violent conduct after allegedly consuming "more than 12 pints of lager." That's a pretty decent amount of lager.
Chances are, Barton will drink you under the table. But no worries. Being passed out is like playing dead, so he'll be far less likely to beat you to a pulp for no good reason.
Brad Friedel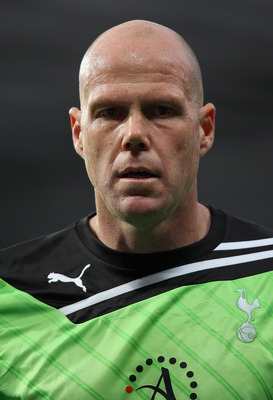 Alex Livesey/Getty Images
Topics of discussion: Life at Tottenham Hotspur, being, like, really really old
When the highlight of your long European career comes at the age of 40, you know that you've got an interesting story to tell.
I'd love to hear Friedel open up about being picked up by Liverpool out of Major League Soccer, the contentious battles with Kasey Keller for USMNT caps and starting for a top-four contending club at age 40 with fans who couldn't be more happy to see him there.
Added bonus: Friedel is probably the only man on the list who'd split a pitcher of a good ol' American brew with you at the pub.
Owen Hargreaves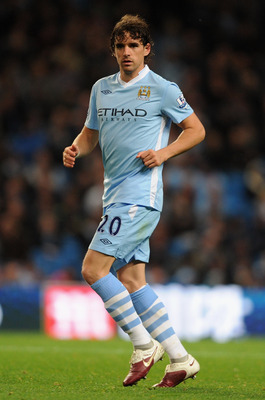 Michael Regan/Getty Images
Topics of discussion: Overcoming that horrific injury
Owen Hargreaves' story is one of overcoming hardship, working endlessly to revive a career and the single worst medical staff in sports (in his eyes, apparently).
Even if you're still a bit annoyed at the former Manchester United man for his statements regarding the club's medical facilities and staff, the story of how he fought to revive a career that seemed hopelessly lost is still one that is sure to warm your heart in one of those somber-yet-uplifting moments in the pub.
Hargreaves spent years recovering from an injury that left him off the pitch and out of hope. When he finally reached peak fitness, he begged Manchester United to renew his contract, even offering to play a season for free. When they released him nonetheless, he posted countless videos on his personal YouTube account, chronicling his training regiment and hoping that a top-flight club would take notice.
And one did. Many did, actually, as Manchester City, Tottenham Hotspur and many others scrambled to get the man's signature.
Now that's a story that would go good with a couple of beers.
Nicolas Anelka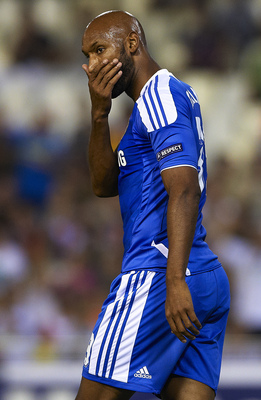 Manuel Queimadelos Alonso/Getty Images
Topic of discussion: 2007-2008 Champions League Final
It was the closest that Chelsea has ever come to a Champions League trophy. They were as close as one kick away from bringing home the title.
It is now common knowledge that Chelsea was in possession of a "cheat sheet" during the final, put together by a renowned economist who listed every bit of information the Blues would need to beat Manchester United in a shootout.
What's not quite as known is that Nicolas Anelka didn't follow that cheat sheet, which ultimately led to Chelsea's defeat when Edwin van der Sar dove to his right to make the save. Anelka was supposed to go the other way.
Look closely at the video, and you can see Van der Sar pointing to his left as if to say "I know which way you're going." The gesture managed to psyche Anelka out and forced him to change his direction instead of just listening to the economist's advice.
Just for fun: When you run into Anelka at the bar, strike up a conversation about the miss. When the moment is right, exclaim "what are you, stupid?"
Then duck.
Carlos Tevez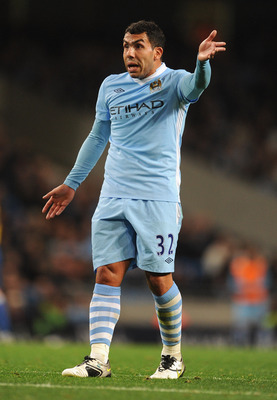 Michael Regan/Getty Images
Topics of discussion: The tab.
Ever wondered what it's like to be the world's greatest footballer of all time (in your own head)? Carlos Tevez will tell you.
The only problem would arise when it's time to pay the tab. Even though he just sat there the whole time and drank the most beer, you'd better expect to pay.
"You're at least paying for your beer, right, Carlos?"
"I don't understand."
"The beer. You have to pay for it."
"I don't get it. You speak in riddles."
But no worries. When the media asks why one of the wealthiest footballers in the world made a random fan in the pub pay the tab, he'll gladly explain how it was all just a big misunderstanding.
Sir Alex Ferguson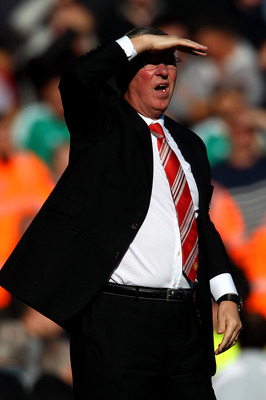 Clive Brunskill/Getty Images
Topic of discussion: 25 years with Manchester United, the state of the modern game and the future of football
He will drink: Whatever he wants to drink.
You will drink: Whatever he tells you to drink.
A man who has been in the business for this long is bound to have plenty to say about the game. And Sir Alex Ferguson certainly does.
Fergie has never been short of ideas for innovating the game in England, and he's never been shy about sharing them. Everything from his belief that television has too much power in modern football, to the various reasons a winter break is necessary in the schedule. It's all fair game.
Just be prepared to be there for awhile. But realistically, why would you want to leave anyway?
Ryan Giggs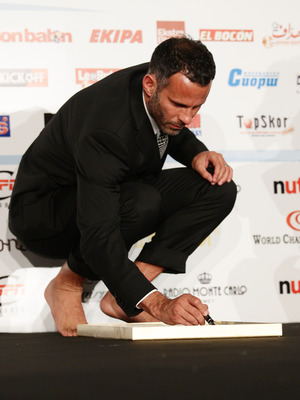 Vittorio Zunino Celotto/Getty Images
Topics of discussion: Playing football at 37; that other thing that we're not supposed to talk about
If Alex Ferguson would make a great conversation partner at the pub for his time and expertise off the pitch, then Ryan Giggs would certainly have some great stories to tell from his time on it.
Along with the various discussions surrounding one of the most successful individual careers in football history, the behind-the-scenes stories of his time with some of the greatest footballing legends of our time that would come out once he gets a few pints of beer in him would be spectacularly entertaining.
Just don't get him too drunk. You know that friend of yours who has one too many drinks and starts talking about his extra-curricular activities like it's something to be proud of? We'd hate to see Giggs reduced to being that guy.
Fernando Torres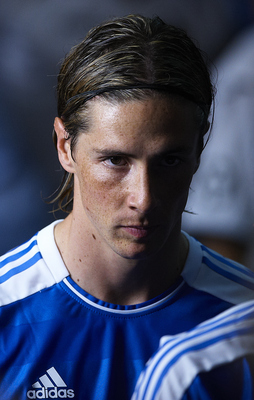 Manuel Queimadelos Alonso/Getty Images
Topics of discussion: Life at Chelsea
Personally, I think a drunken Fernando Torres would be about the most entertaining star on this list to run into at the pub. Just imagine him slurring excuse after excuse for why it's everybody's fault but his own that he's underperforming with his new club.
I wouldn't put it outside of the realm of possibility, either. As week after week goes by and Torres continues to disappoint fans and receive criticism from all corners of England, there's a pretty decent chance that he's turning to the magical elixir to drown his sorrows.
Andy Carroll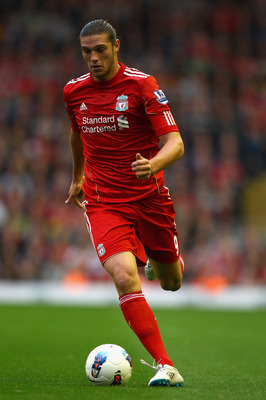 Clive Brunskill/Getty Images
Topics of discussion: N/A
Andy Carroll certainly has a reputation these days. I'd like to see if he lives up to it.
Unlike much of the rest of the list, Carroll didn't make the cut because he'd be fun to talk to. He made the list because, supposedly, he definitely knows his way around a pub crawl.
He might drink you under the table and keep going until the wee hours of the morning, but don't expect it to affect his game. Even if he underperforms on the pitch the next day, don't speculate that it has anything to do with drinking, because that's totally not why.
Wayne Rooney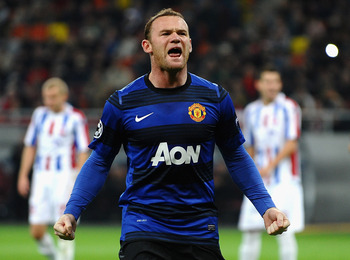 Laurence Griffiths/Getty Images
Topics of conversation: Why everything is ******.
I have a hunch that Wayne Rooney would be that sort of drunk who gets all depressed and goes on for hours about how everything and everyone is ******. The world is a dark place, and everything sucks.
After hours of depressive and angry rants, there will be that moment that he looks up at you with pure contempt in his eyes, and you'll get the feeling that he's just now noticing that you're even there. And that he's about to hit you very hard.
But then his eyes will return down to the bar, and he'll start all over.
When it's all said and done, he'll head off to the "rough" part of town to pick up a...jug of milk. To bring home. To his wife and child. What did you think I was going to say?
Keep Reading