Liverpool FC: 8 January Signings That Could Make Them Premier League Contenders
Giuseppe Bellini/Getty Images
Liverpool continue to struggle to find consistency this season. Although they have won three games on the bounce they have all been against weaker opposition or been clouded by poor match officiating.
There has been hardly a decisive victory so far this season and with an impending major clash on the weekend of October 15th, 2011 against Manchester United it will be a true telling of just what the Reds are made of.
Despite the major amount of funds that has been shelled out already, there is still a lot of work to do with the current side as January is potentially another major month of spending in the making for Liverpool.
With the Champions League the primary focus for the season, there needs to be more strength in the side from top to bottom and the potential signings listed here, no matter how likely or unlikely could make a huge difference in the second half of the season.
Gary Cahill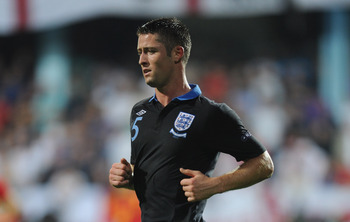 Michael Regan/Getty Images
Liverpool need a new central defender and an English player is almost certain to be targeted. The most likely candidate would have to be Gary Cahill.
The English international has had a rough season so far with Bolton Wanderers as they have only managed one win on the opening day of the campaign with Cahill scoring a goal.
Wanderers will need some funds to make changes in January and the sale of Gary Cahill is possibly the quickest way to raise capital.
Sami Khedira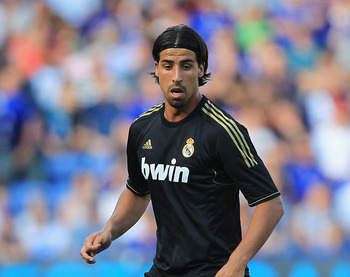 Matthew Lewis/Getty Images
It is true that Lucas Leiva really does give Liverpool 110 percent as a defensive midfielder, but he truly was never and never will be a complete holding player.
The Reds need someone that can be at a world class level week in and week out. Most importantly they need someone that can win first time tackles and then distribute the ball.
Real Madrid's Sami Khedira could be a possibly target as he is currently struggling to have a permanent place in Jose Mourinho's side.
Adam Johnson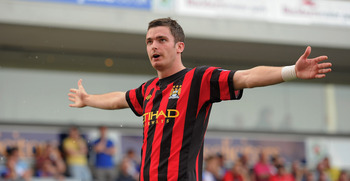 Michael Regan/Getty Images
One of Manchester City's most underrated players in the eyes of Roberto Mancini is English winger Adam Johnson.
The Reds only true out and out wide player making regular appearances is Stewart Downing, and Johnson is wasting away on the Citizens bench the majority of his time.
Liverpool could certainly make an offer and Johnson want to make a switch, and he would be a cheaper target than others at the same time.
Xabi Alonso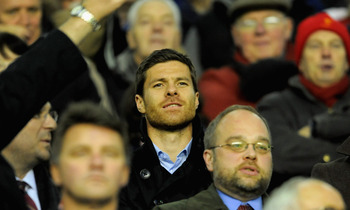 Michael Regan/Getty Images
Although it is likely never to happen there are times that Liverpool fans, myself included, would contemplate giving up a kidney to bring back our one time midfield maestro.
There has been an unsealable hole in the Liverpool midfield since his departure and without an all around midfielder like Alonso to support Steven Gerrard it will always be a struggle to hold down the center of the park.
Charlie Adam and Lucas simply put are just not good enough.
Jan Vertonghen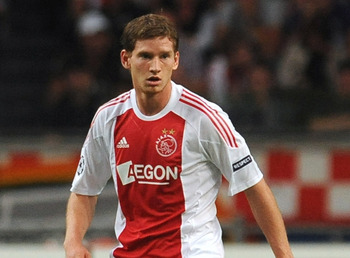 Valerio Pennicino/Getty Images
If the Reds do not go for Gary Cahill one of the next best central defenders on the market is Ajax's Jan Vertonghen.
Damien Camolli worked some magic to get Luis Suarez for a killer price and he could be called upon to make that same kind of effort again to bring in Vertonghen.
The Belgian international is a target of other Premier League clubs and the Reds would face tough competition for his signature.
Edison Cavani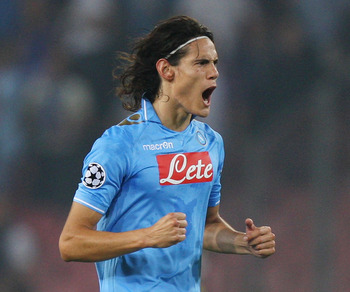 Paolo Bruno/Getty Images
It is not to say Liverpool need to keep signing Uruguayan's until they have the entire national team, but the addition of Edison Cavani to Luis Suarez upfront could take the EPL by storm.
The Napoli forward would most likely command a larger fee than the Reds probably have left in them at the moment, but he would be an excellent strike partner for Suarez.
Eden Hazard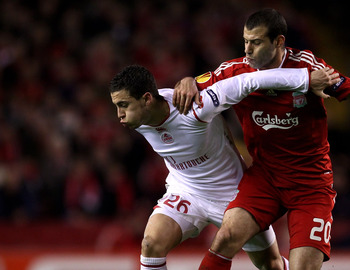 Alex Livesey/Getty Images
While he will most likely be heading to a major money player along the lines of Real Madrid, Eden Hazard would be the prime player to take over a long term right wing spot for Liverpool.
The loaning of Joe Cole was said to not have any weight in a possible future move for Hazard but who are we kidding in the long run. Sports and transfers are built as much on relationships as price tags and pocket books.
Daniele De Rossi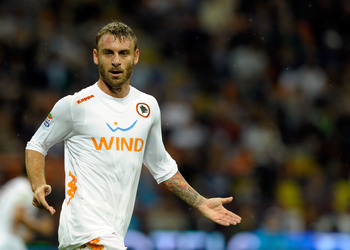 Claudio Villa/Getty Images
Although he is 28 years old, Daniele De Rossi could offer the Reds a much better solution at the holding midfield position.
He was rumored to be headed to several different EPL clubs over the summer but none of them panned out, but there is still a major chance he could move to England in January for the right price.
With Conor Coady still in need to several developmental years, having a veteran like De Rossi for three years or so could be a huge plus.
Keep Reading

Liverpool: Like this team?