Chelsea FC: 5 Blues Who Could Be Leaving the Bridge in the Next Year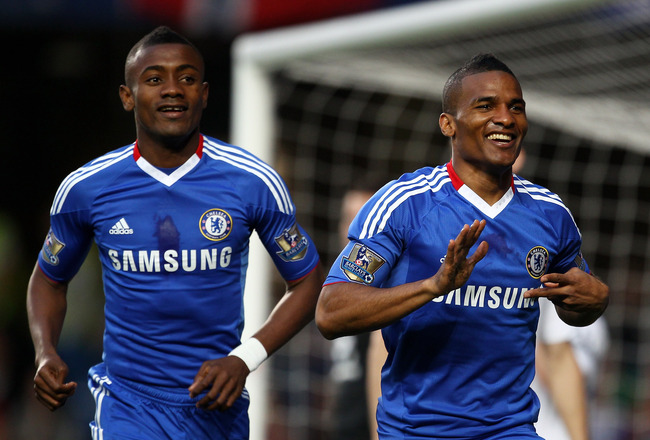 Julian Finney/Getty Images
With Chelsea's squad being added to and improved upon every transfer window, there will doubtless be players who will be deemed surplus to manager André Villas-Boas' needs and may have to be offloaded to make room for the incomers.
Over the past few months, there has been talk of who those players will be and when they'll be leaving.
Here are the five players who could very well be leaving the Bridge within the next year...
Salomon Kalou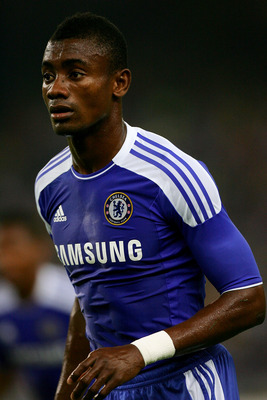 Stanley Chou/Getty Images
Salomon Kalou—the most obvious person on this list.
Kalou is used mostly as a sub these days, after AVB decided to bench him in Chelsea's second game of the season against West Bromwich Albion when he completely bombed his performance, earning him a much deserved substitution in the 35th minute of the match.
Since then, he has gone on to foil Chelsea's hard-earned 1-0 lead in their Champions League match away against Valencia, when he foolishly committed a handball in the box in the last minutes of the game.
As a result of all of these gaffes, his exit in the next few months is the most likely of any Chelsea player's, especially considering his contract to CFC expires this summer.
The club may decide that instead of waiting to release him on a free at the end of the season, they'll attempt to offload the striker in the January transfer window—a move that would doubtless delight many a Chelsea fan.
Florent Malouda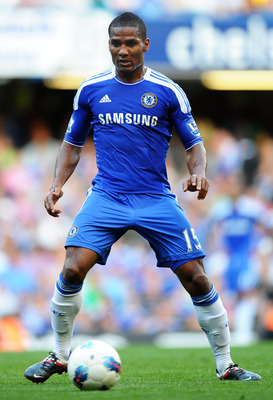 Laurence Griffiths/Getty Images
Florent Malouda is another Blue whose contract expires relatively soon—at the end of next season to be exact.
Rumors and reports over the summer suggested the winger may be sold to Arsenal before the close of the window. That move never materialized, but his exit in either the January transfer window or at the end of the season is still a possibility.
Reports recently indicated that a host of clubs from around the world may be interested in signing the Frenchman, with a handful of Ligue 1 and Serie A clubs being mentioned.
Malouda has previously stated that he hopes to become the "Ryan Giggs of Chelsea," staying at the club until his retirement. But the feasibility of that dream is uncertain, and it remains to be seen if CFC will offer him his desired contract extension.
Alex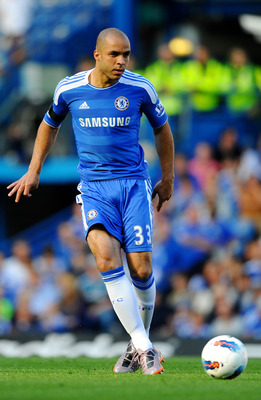 Laurence Griffiths/Getty Images
Alex is another player who was rumored to be on his way to Arsenal in the last transfer window.
The defender is no doubt unhappy about how far down the pecking order he has fallen with John Terry, David Luiz and now Branislav Ivanovic ahead of him in AVB's plans.
The Brazilian's contract is set to expire at the same time Malouda's does, but it's uncertain as of now whether or not he'll be desiring a transfer in the near future in pursuit of first team football.
Yossi Benayoun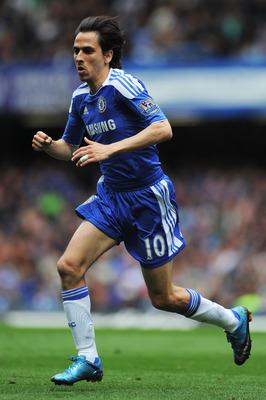 Michael Regan/Getty Images
This summer, Yossi Benayoun pursued a loan move away from Stamford Bridge in search of regular first team football. He eventually joined Arsenal in late August and will be there on loan until the end of the season.
However, it has been reported recently that the midfielder is interested in a permanent move to the Emirates, with Arsenal manager Arsene Wenger reportedly happy to sign the Israeli if given the chance.
Time will tell whether or not Benni will ever don the Chelsea blue again, but the likelihood of it seems slim.
Nicholas Anelka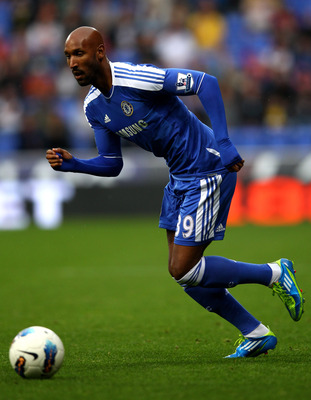 Clive Brunskill/Getty Images
Anelka's contract expires at the end of this season, and the striker may be one of the players considered to be surplus to the club's needs.
A few weeks ago, André Villas-Boas revealed that it was possible Anelka was intending to leave Chelsea after seeing out his contract.
AVB said, "We will make our efforts for him to renew but Nico has his own decision to make and I am not sure he will be willing."
Anelka then came out shortly after and denied ever saying he wanted to leave Stamford Bridge, and his future is now as uncertain as ever.
It was reported last month that several clubs would be interested in his services, with Al Wasl and several MLS clubs mentioned as possible destinations for the Frenchman, should he decline to extend his Chelsea stay.
What Do You Think?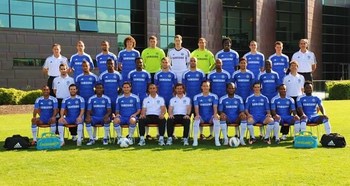 So, what do you think? Who should we keep? Who should be let go? Should anyone be added or subtracted from this list? Let us know in the comments.
Keep Reading

Chelsea: Like this team?