10 Most Successful International Football Teams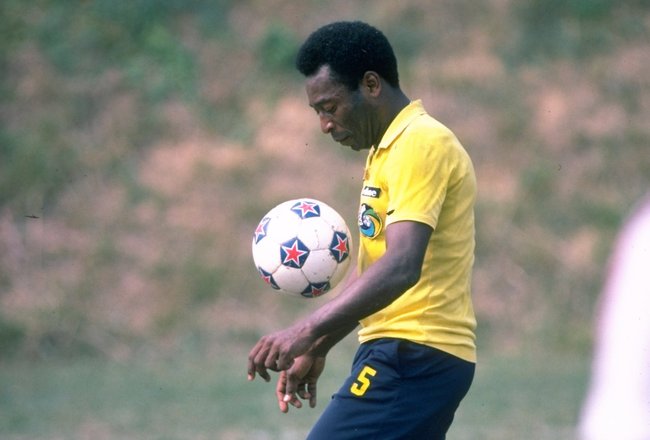 Getty Images/Getty Images
Football is the most popular game in the world. It is played by many countries. It is also the most affordable sport. In third world countries, the poor are not obliged to buy equipment for this sport. They can simply play with a soda can and kick it around.
FIFA has 208 members. There are many international competitions held by this organization. Evidently, some countries will find success more than others. Here is a list of the best football nations in the world, based on their success.
10. Russia (USSR)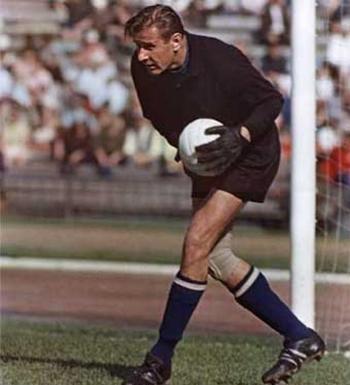 Russia's historical success is mainly derived from the Soviet Union. The Soviets had a solid team for decades. They finished fourth in the 1966 World Cup.
The country also had some success in the European Cup. They won the European championship in 1960 and finished second on three different occasions (1946, 1972, 1988).
The Soviets also produced a handful of talented players: Lev Yashin was the most notable one. Yashin is considered by many to be the greatest goalkeeper of all-time.
9. England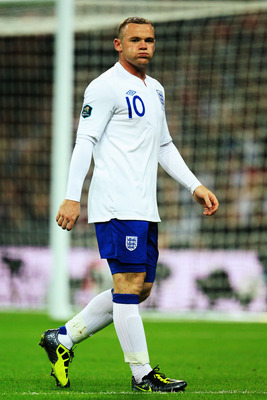 David Cannon/Getty Images
England is always a threat in international competition. However, when in it comes to success, England has come short often. England, believe it or not, has only captured one World Cup, back in 1966. In addition, they have never won a European championship.
However, England has one of the best football leagues in the world and have produced a handful of great players. Wayne Rooney, David Beckham, Steven Gerrard, Allan Shearer are among the great players England has produced. Unfortunately for England, they have fallen short in numerous occasions despite their unbelievable talent.
8. The Netherlands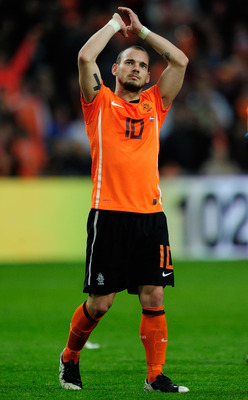 Jamie McDonald/Getty Images
Although the Netherlands are an underrated team, nobody would want to face them in international competitions. The Netherlands fell short in the 2010 World Cup, losing to Spain in the Finals. This wasn't their first time in a World Cup Finals; the Dutch also fell short in the 1974 and the 1978 World Cups. Despite their heartbreaks in the most popular sporting event in the world, they have one European Championship under their belt.
Many formidable players are from the Netherlands, including Ruud Van Nistelrooy, Edwin Van der Sar, Marco Van Basten and Dennis Bergkamp.
The Netherlands will look to improve their international resume when their team full of veterans will try to make an impression in the 2012 European Championship.
7. Spain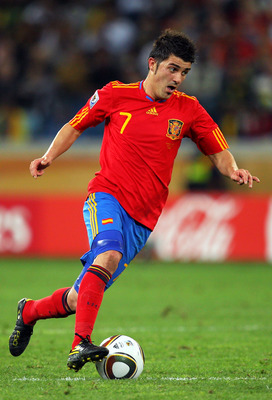 Cameron Spencer/Getty Images
The Spaniards are the current world champions. The 2010 World Cup was their first victory. Spain is also the most recent European champions. The Spaniards have a respectable historical background: one World cup (2010), two European Championships (2008 and 1964 ), runner-ups for the 1984 European tournament and fourth place finishers in the 1950 World Cup. Spain also has one of the best football leagues in the World.
Notable Spanish nationals include: Raul, David Villa, Cesc Fabregas and Andres Iniesta.
With the 2012 European Championship coming, Spain will look to improve their international legacy.
6. France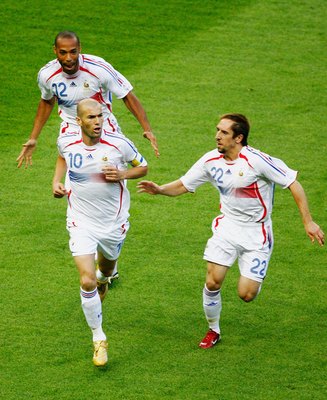 Clive Mason/Getty Images
The French had frustrating years in which they would underachieve in international tournaments. Then came the great Zinedine Zidane. Zidane led the French team to a World Cup victory in 1998, to a European Championship in 2000 and led the French team to a second place finish in the 2006 World Cup. Before Zidane became a pro, France were only victorious in the 1984 European Championships.
Aside from Zidane, France has had some tremendous players throughout their history: Patrick Viera, Fabian Barthez, Samir Nasri and Michel Platini.
France is considered by many to no longer be a world-class team. However, with talented youngsters in Samir Nasri and Karim Benzema, France will take many fans by surprise.
5. Uruguay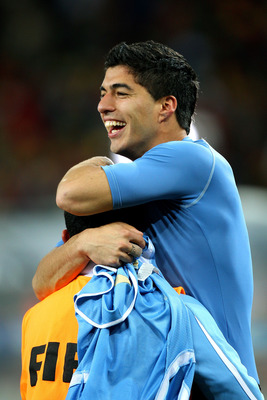 Michael Steele/Getty Images
Uruguay has suffered for decades. After their first two victories in the World Cup in 1930 and 1950, Uruguay has disappeared in the international scene for decades. However, they have fared well in the Copa America, winning a record of 15 South American titles.
In recent years, Uruguay is starting to emerge as a world-class team. With talents like Diego Forlan and Luis Suarez carrying their national team on their backs, expect Uruguay to be a threat in international competitions for years to come.
4. Argentina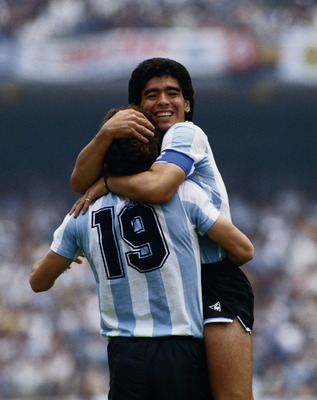 David Cannon/Getty Images
Argentina has produced legendary players throughout their history. Diego Maradona, considered by many to be the greatest Argentinian player of all-time, was the reason why the South American nation won the world cup in 1986 and were close to a third world cup in 1990. Lionel Messi is considered by many as the best player in the world.
Argentina is never short on talent. However, even with a talented roster in the last two decades, the South American nation has fallen short in the World Cup. Even in the Copa America competition, they have failed to win a championship since 1993.
There is good news for Argentina: Messi is still very young. The Barcelona forward has still some growing to do and make Argentina a potential World Cup winner in the near future.
3. Italy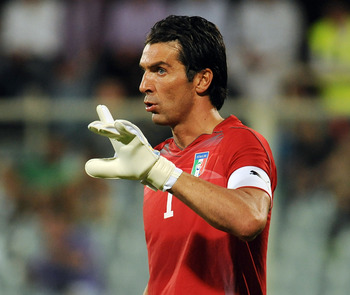 Valerio Pennicino/Getty Images
The Italian national team has one of the most fanatical fan bases in the world. And there is a good reason to it: their four World Cups and one UEFA European Championships are a huge reason why they have so many fans. In addition, many great players are from Italy, Alessandro Del Piero, Roberto Baggio, Francesco Totti, Gianluigi Buffon and Paolo Rossi are some of the great player the European nation has produced.
Italy underachieved in the 2010 World Cup. They will look to bounce back in the 2012 European tournament under new manager Cesare Prandelli. The Italians look promising for this tournament, as they defeated world champions Spain by a score of 2-1 last month.
2. Germany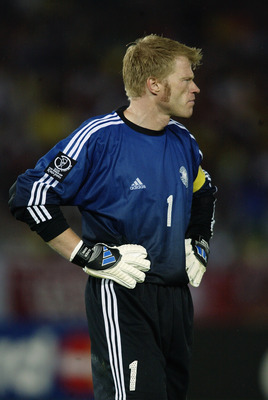 Gary M. Prior/Getty Images
The German national team has enjoyed loads of success throughout their history. They have won three World Cups and hold the record for most European championships won with three.
Germany has performed decently in the World Cup the last three tournaments. In 2002, they lost a heartbreaking game to Brazil in the finals. In 2006 and 2010, they finished in third place.
In the 2010 World Cup, Germany was written off by many to reach the quarterfinals. Behind Mesut Ozil's brilliance, the German national team proved their critics wrong. With the 2012 UEFA championships coming up, the Germans will look to repeat their World Cup success.
Germany has produced great player in the past: Oliver Kahn, Gerd Muller, Miroslav Klose and Jurgen Klinnsmann are good examples.
1. Brazil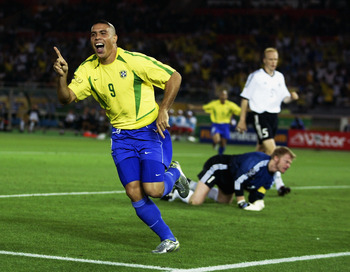 David Cannon/Getty Images
It comes as no surprise that Brazil is the most successful team in football history. When casual fans think about football, they think about Brazil. The South American nation had a big impact in the football world for many reasons: their exciting style of play, their dominance in the World Cup and the great players they have produced over the years.
Although Brazil is not the most successful team in the Copa America tournament, creating legendary players has not been an issue for Brazil. Pele, Ronaldo, Romario, Rivaldo and Ronaldinho were greats that will be talked about for generations to come.
Brazil did not do well in the latest Copa America tournament. A good reason for their failure is because they built a team with players that lack experience. Once this Brazilian team gains experience behind young star Neymar, look for them to do some damage in international tournaments.
Keep Reading