Tottenham Hotspur: Should Spurs Sack Harry Redknapp?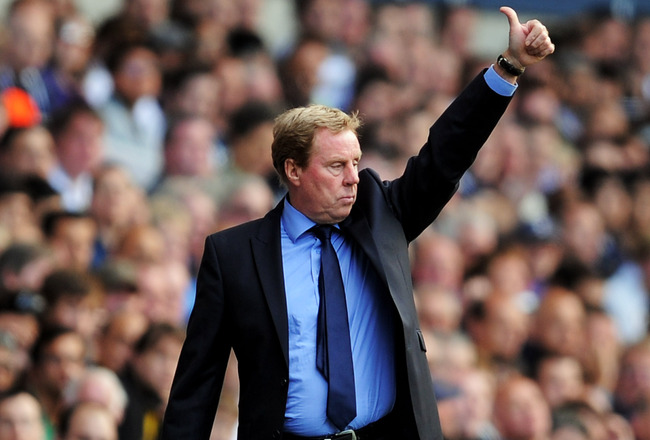 Michael Regan/Getty Images
The jury is still out on Harry Redknapp. Some Spurs fans love him, and others are not so fond of him. He is often criticized for his cooperation with the media, having always been a favorite manager interviewee at Sky Sports.
A frequently made accusation asserts that Redknapp "runs teams into the ground." Evidence of this can only be found in the rubble of Portsmouth Football Club when, in 2010, two years after Redknapp left, Portsmouth were relegated and went into administration (through no fault of Redknapp's, it seems).
Be that as it may, critics will still be critics, and supporters will still go on supporting. I am not here to decide whether Tottenham should let him go or not, I am only here to address issues relating to why he would stay or not.
Harry Stays: Long-Term Vision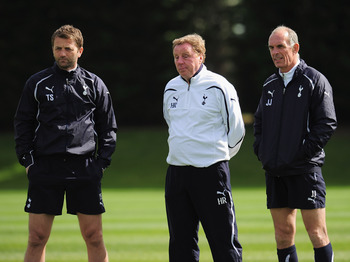 Shaun Botterill/Getty Images
With all of this drama about being a "selling club" and the Luka Modric transfer situation, it's hard to believe Redknapp would just up and leave. I understand much of it had to do with Chairman Daniel Levy, but Redknapp's voice was heard, and he stood by his club throughout the drama.
Having such an opinion about keeping players like Rafael Van der Vaart, Gareth Bale and Modric seem to be moves of a manager dedicated—at least for now—to his club and working to bring in success.
Lack of a Big-Name Signing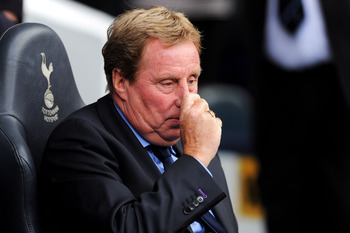 Michael Regan/Getty Images
Could the whole "not a selling club" thing be out of convenience and agreement with his current employers? Maybe he really isn't that invested in bringing in a big-name signing. There's been a lot of talk linking Redknapp with the England job, and the 2011-2012 season could just be a convenient paycheck until the FA comes knocking.
Only time will tell.
Opinions?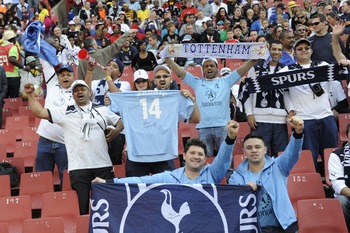 Gallo Images/Getty Images
As fans, it is our duty to voice opinions about the teams we support. Here, I encourage all football fans, Spurs fans or otherwise, to voice their opinions about Harry Redknapp and the Spurs job.
Now is your chance, people. Let the world hear you!
Keep Reading

Tottenham Hotspur: Like this team?