Chelsea FC: Cutting Romelu Lukaku from Champions League Squad Is a Big Mistake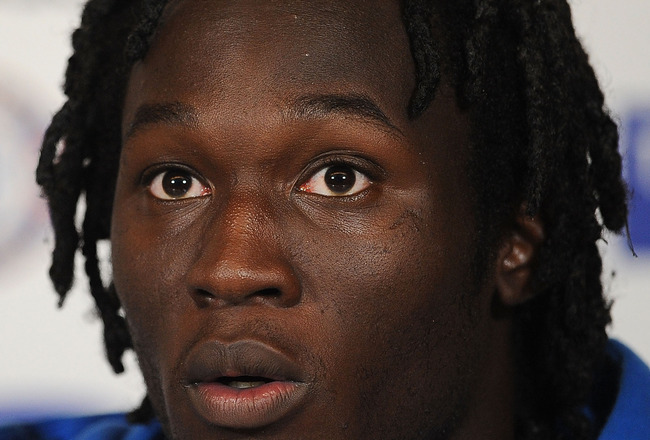 Christopher Lee/Getty Images
Chelsea manager André Villas-Boas has cut £18 million signing Romelu Lukaku from his UEFA Champions League squad.
Lukaku will not be able to play in the group stages. However, like Michael Ballack a few seasons back, he will be eligible to play if selected in the knockout rounds.
Leaving Lukaku out of the Champions League squad is a big mistake. Read on to find out why.
Oriol Romeu?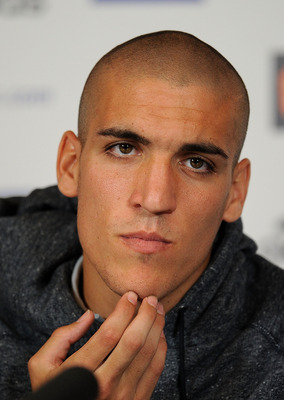 Christopher Lee/Getty Images
One thing you notice when you look at our UEFA Champions League squad is that it contains 22 players instead of the maximum 25.
Chelsea were left three short because they lacked three club-grown players.
Let's look at the list of 17 non-homegrown players that Romelu Lukaku was not good enough to get into.
Oriol Romeu?
Frank Lampard, Ramires, Raul Meireles and John Obi Mikel are our options in centre-midfield.
Luck will not be on our side if we are forced to play Romeu.
What's odd is that André Villas-Boas does not have a natural backup left-back (please don't tell me Paulo Ferreira is Chelsea's backup left-back), yet feels the need to have Romeu as a reserve backup centre midfielder.
Our Forwards Can't Score Goals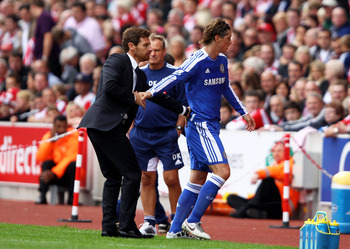 Clive Brunskill/Getty Images
Forget about our midfield, which at times lacks ideas, creativity and incisive passing.
Our forwards can't score goals nor have looked to consistently score goals.
Let's look at how they've done in recent games:
Fernando Torres: 1 goal in 21 games
Didier Drogba: 3 goals in 21 games
Nicolas Anelka: 4 goals in 21 games
Salomon Kalou: 4 goals in 21 games
Yet, manager André Villas-Boas has cut Romelu Lukaku, who gives him an extra dimension with his physique, his direct game and his ability to bully centre-backs.
Doesn't Villas-Boas want to even use Lukaku as an impact sub?
Salomon Kalou?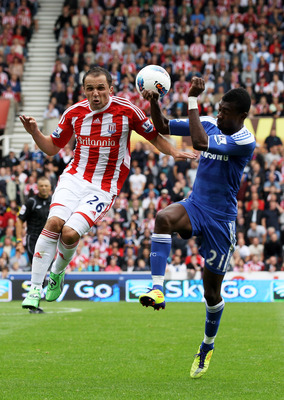 Clive Brunskill/Getty Images
Looking at Chelsea's forwards, Salomon Kalou is the obvious candidate to drop.
Fernando Torres cost Roman Abramovich £50 million. Enough said.
Didier Drogba hasn't looked great, but he still can do a job.
Nicolas Anelka continues to look sharp in the limited minutes he's given.
Kalou, on the other hand, is bereft of ideas. Why do you think he's always the No. 1 candidate to be substituted?
Isn't Kalou the same player manager André Villas-Boas substituted in the 34th minute against West Bromwich Albion because he looked so disinterested?
Wasn't Villas-Boas impressed with Romelu Lukaku's cameo against Norwich City, where the Belgian showed enthusiasm and a willingness to run?
So, it would have made perfect sense to include Lukaku over Kalou.
Romelu Lukaku's Confidence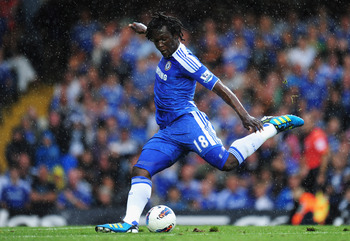 Shaun Botterill/Getty Images
Don't be fooled by his bulking frame because this is an 18-year-old we're talking about.
He's still a kid; a year ago, he was at Stamford Bridge on a school excursion.
Romelu Lukaku loves Chelsea and for André Villas-Boas to then deem him not good enough won't do the teenager's morale any good.
A few days ago, Lukaku tweeted: "We are playing Genk :-)."
He expected he'd get the chance to play in the UEFA Champions League.
For whatever reason, Villas-Boas does not rate Lukaku. Remember, he didn't even want to buy a forward:
"We have plenty of availability in terms of forwards who can play in different positions—with Anelka, with Kalou, Didier, Torres and Sturridge [...] On that decision, to bring in another forward, at the moment I don't think we will."
I cannot understand why Lukaku has been cut from the Champions League squad.
Invaluable UEFA Champions League Experience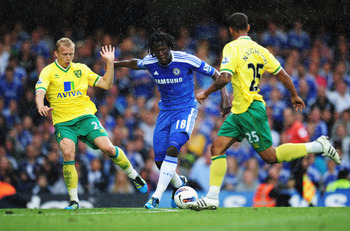 Shaun Botterill/Getty Images
Romelu Lukaku is Chelsea's future, so why doesn't manager André Villas-Boas ease him into the UEFA Champions League setup?
Remember that this is the trophy owner Roman Abramovich craves.
Instead, Villas-Boas believes letting Lukaku sit in the stands watching a Chelsea B team take on Genk in a dead game will motivate the Belgian teenager.
It's just like trying to sign Álvaro Pereira on deadline day, then selecting compatriot Paulo Ferreira as presumably the backup left-back over Ryan Bertrand. How will that motivate the 22-year-old Englishmen to fight for a spot that will never be there for him.
What is Villas-Boas trying to do to Lukaku's confidence?
Looking at the Reasons Why AVB Cut Romelu Lukaku from Champions League Squad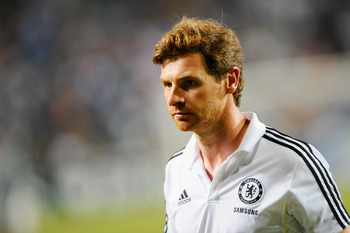 Victor Fraile/Getty Images
Let's look at the possible reasons why manager André Villas-Boas has not selected Romelu Lukaku in the UEFA Champions League squad:
Lukaku is still a teenager and not experienced enough.
Yet you include teenager Oriol Romeu, who has only played two top-flight games for Barcelona, whereas Lukaku has played 98 top-flight games.
We struggled to fit Lukaku into the squad because of UEFA squad limitations.
We have 17 possible non-homegrown places for Lukaku and he couldn't get into one of them?
We already have Fernando Torres, Didier Drogba, Nicolas Anelka, Salomon Kalou and Daniel Sturridge.
With the exception of Sturridge, none of those aforementioned forwards have been scoring many goals. Plus your centre midfield seems well-stocked, yet you included Romeu as presumably a backup reserve.
Your Opinion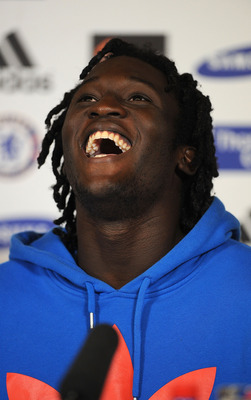 Christopher Lee/Getty Images
Keep Reading

Chelsea: Like this team?