Aresenal and the EPL Transfer Deadline Roundup: Grading the Transfers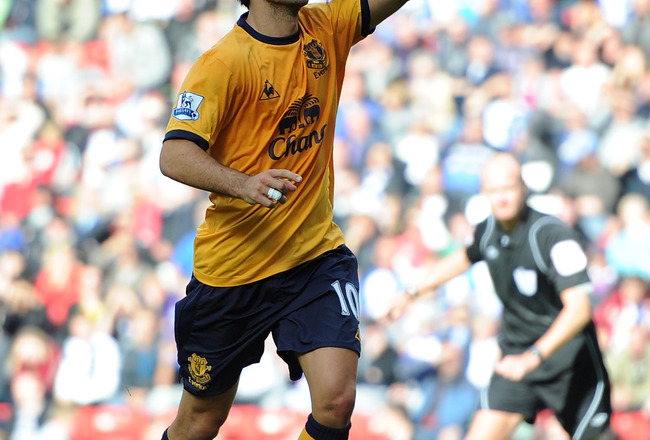 Chris Brunskill/Getty Images
The transfer deadline brought a lot of moves in the Premier League and some clubs won and some clubs lost.
Arsenal were the biggest spenders on deadline day signing four players who will strengthen them.
While Luka Modric and Gary Cahill ended up staying put at their respective clubs, some moves came as a shock especially the transfer of Raul Meireles.
In all, who were the better signings of the day?
Darnel Situ Buyente
The young defender, 19, moved from Lens and might not get a chance to play this season.
He is big and strong and has am imposing physique.
One for the future here from Swansea City.
Rating: N/A
Owen Hargreaves

Laurence Griffiths/Getty Images
Owen Hargreaves is talented no doubt, but his injury record is makes him somewhat of a liability.
Signed for Manchester City on a pay as you play basis.
Rating: N/A
David N'gog
Clive Brunskill/Getty Images
N'gog came to the premier league with high hopes and had a decent spell filling on the boots for the often injured Fernando Torres.
During those times he scored inconsistently and never really lived up to potential. Maybe his move to Bolton could reignite his career.
Rating: 6
Patrick Van Aanholt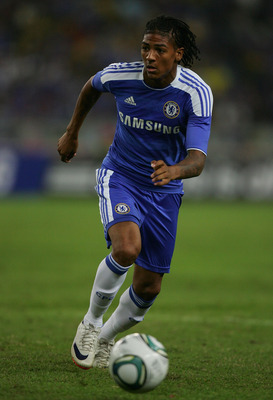 Stanley Chou/Getty Images
On loan at Wigan, Van Aanholt could get a chance to prove to Chelsea that he can be a player in the league.
Van Aanholt is 21 and could be a great asset to Wigan. He's tactically sound and has the pace to bomb down the left flank.
Rating: 7
Shaun Maloney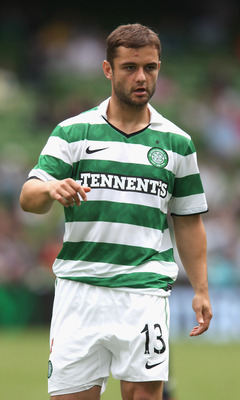 David Rogers/Getty Images
Maloney brings a lot to the table for Wigan Athletic as a winger with the ability to play the occasional striker.
He picks the right pass and gives a decent return of goals. He also has some premier league experience with Aston Villa and his second spell could be great for Wigan who might face a battle to stay up.
Rating: 6
Yossi Benayoun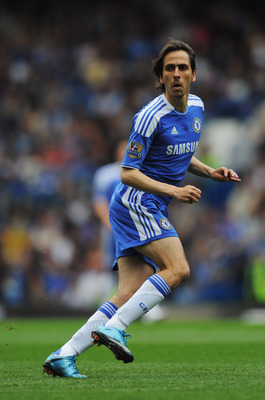 Michael Regan/Getty Images
The creative Israeli and former Liverpool man sealed a loan move from Chelsea and is looking to revive his career.
He is great on the ball, has good vision and could help Arsenal with a few killer balls.
He is a little frail and doesn't have the commanding presence in midfield that Arsenal would have liked.
Could become a valuable squad player when the going gets tough.
Rating: 6
Cameron Jerome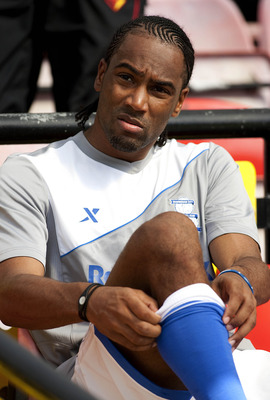 Ben Hoskins/Getty Images
The striker didn't make an impact at Birmingham as they got relegated. Jerome is physical and looks to capitalize on chances but doesn't put them away.
He needs to work on his finishing although he is a good header of the ball.
Rating : 7
Gael Kakuta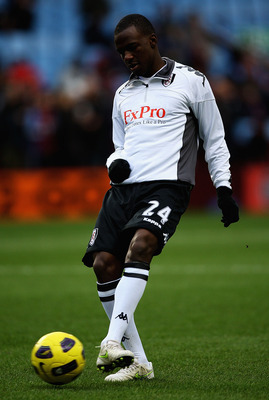 Matthew Lewis/Getty Images
Kakuta gets a chance to make a name for himself away from Chelsea while on loan at Bolton this season.
With blistering pace, the 20-year-old has great speed and can be a defender's nightmare.
He also scores goals when played as a supporting striker and plays everywhere on attack except leading the line as a striker.
Rating: 7
Royston Drenthe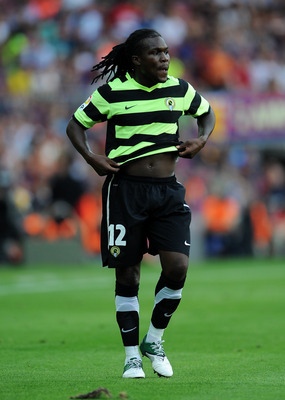 Jasper Juinen/Getty Images
Drenthe was loaned from Real Madrid and has a lot to offer Everton. He's capable of playing everywhere on the left. Drenthe has a load of tricks, makes darting runs and can exploit the flanks.
His speed would be crucial as he can torment the defense and also create from crosses.
Rating: 7
Denis Stracqualursi
At 6'3", this guy is huge and the physicality of the league might be a positive for his frame.
He was phenomenal for Tigre last season scoring 21 goals and proved important countless times.
Everton have lacked a real target man for a while and might have found a player here; this move gets good grades because it's a loan move.
Rating: 7
Nicklas Bendtner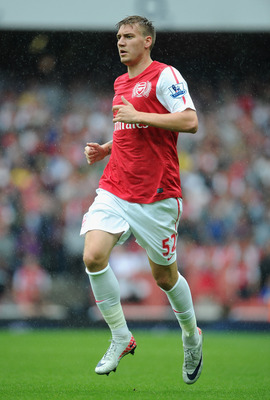 Michael Regan/Getty Images
The bid Dane has been a hit and miss at Arsenal with more misses. For this reason he has found himself surplus to requirements at the club.
He is moving to Sunderland though and that could help him become a good striker—not better than Ibrahimovic, but a real threat.
Sunderland play traditional long ball, one of Bendtner's strengths.
Rating: 7.5
Yakubu Aiyegbeni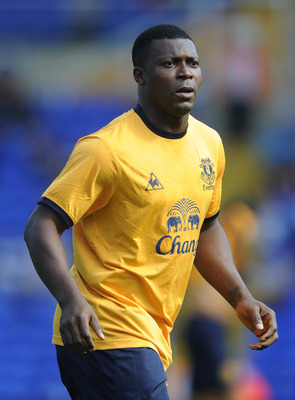 Chris Brunskill/Getty Images
One of the most proven African strikers in the Premier League in terms of goals, he is proven in the premier league and has over 100 goals.
Prolific with both feet and aerially, he could be crucial to Blackburn.
Rating: 7
Andres Santos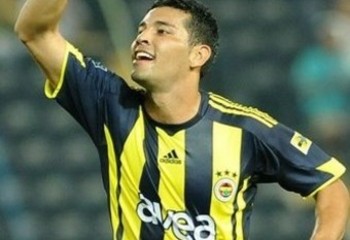 A seasoned international, Santos brings a lot of help to Arsenal's ailing back-line and the left back position left bare by Gael Clichy.
He is good going forward and good off the ball also. He could be a great asset to Arsenal going forward, plus he scores a good amount of goals too.
Rating: 8
Shaun Wright Phillips and Anton Ferdiand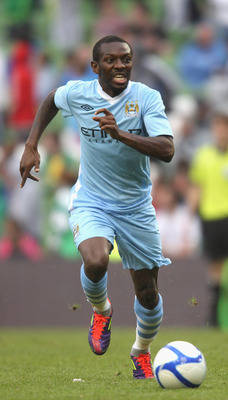 David Rogers/Getty Images
It's a shame to see how far he has fallen after successful stints at Chelsea and Manchester City before they were handing out blank checks for players.
He's a great dribbler of the ball, but not a good crosser as that hampers his play on the wings. He can cut in to score great goals.
Anton Ferdinand has had inconsistent seasons and has suffered a few injuries that keep him out of play. If he gets to his West Ham best, he might help QPR a lot.
Good signings for QPR as they continue their quest to stay up.
Rating: 8
Allan Hutton and Jermaine Jenas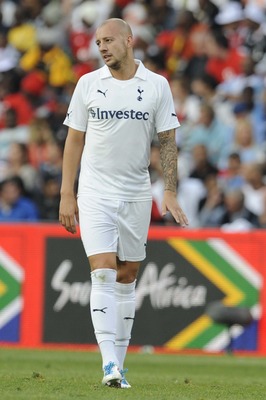 Gallo Images/Getty Images
Aston Villa have been in rebuilding mode every since they started losing players like Barry, Downing and more recently Ashley Young.
Hutton is a good right back capable of making great runs. He might be better defensively than offensively and knows the right balance during games.
Jermaine Jenas was also brought in on loan for the club and could help fill in the midfield and bring some calmness, passing range from midfield.
Good signings for Aston Villa.
Rating: 8
Scott Parker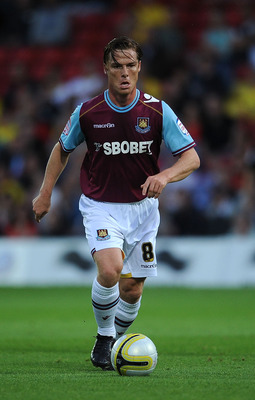 Christopher Lee/Getty Images
A great box-to-box player, he brings control and creativity to any midfield he is in.
Reads the game well. A great coup for the Spurs.
Rating: 8
Bryan Ruiz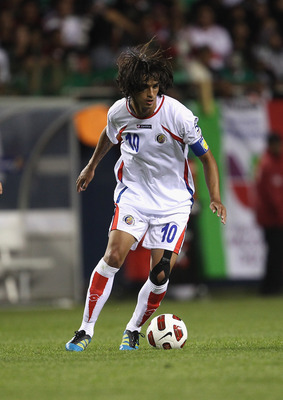 Jonathan Daniel/Getty Images
A prolific scorer for the wing position, Ruiz was touted to join Spurs nothing materialized and Fulham stole in to sign him.
He has a lot to prove in the league but his reputation proceeds him.
Could add a lot of creativity to Fulham.
Rating: 8
Peter Crouch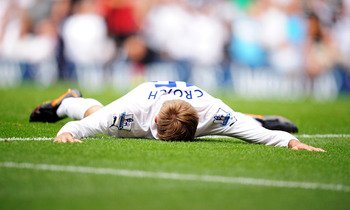 Michael Regan/Getty Images
Crouch needs no introduction, although he seems to become surplus to requirements or wanted by other clubs (whichever way you put it) easily.
Crouch scores a lot of headers and for a club like Stoke City, who use set-pieces a lot, he might have found the right club.
Rating: 8
Scott Dan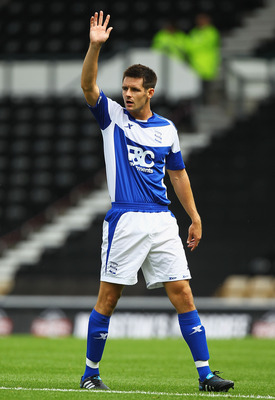 Matthew Lewis/Getty Images
After all the links to Arsenal, Blackburn snapped him up and this could be a really great signing for the club.
A great center back, has immense experience for his age and is tactically sound.
Rating: 8
Raul Meireles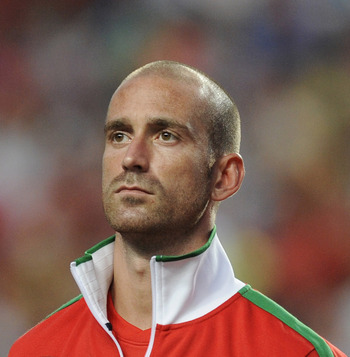 Denis Doyle/Getty Images
If Chelsea did not already have Ramires, Lampard and Essien this would have been a great signing.
Although, take nothing away from Meireles because he is a great midfielder. High work rate, all-round midfielder with a great shot and wide passing range.
We will have to see what Chelsea are up to.
Rating: 8
Mikel Arteta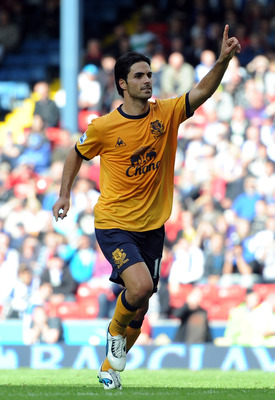 Chris Brunskill/Getty Images
Arsenal lacked incisiveness and creativity against United and partially against Udinese. With the departure of Samir Nasri and Cesc Fabregas there was a gaping whole in midfield that needed to be filled.
Then came Arteta: a creative, crafty, dead-ball specialist. He could be the one spark in midfield.
The only negative is his poor injury record.
Transfer rating: 8.5
Per Mertesacker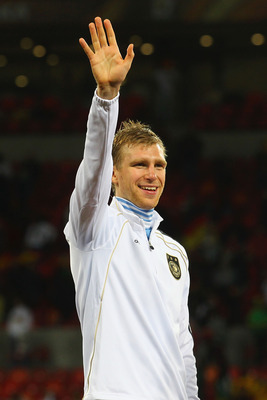 Lars Baron/Getty Images
Perhaps the best signing of the day, I'll use ESPNsoccernet's description.
At 6' 6'', Mertesacker is an obvious asset in the air and plays a vital role in swatting away set-pieces. As well as being a commanding influence thanks to his big frame, Mertesacker is also a very clean player and went 31 games without a booking following his Bundesliga debut.
Discipline, check.
Leader, check.
Can defend set-pieces, check.
Seasoned international, check.
Great buy by Arsenal.
Rating: 9
Follow Kelvin on twitter @qelvinz
Keep Reading

Arsenal: Like this team?