Liverpool FC: Grading Charlie Adam, Jose Enrique and the Anfield New Boys so Far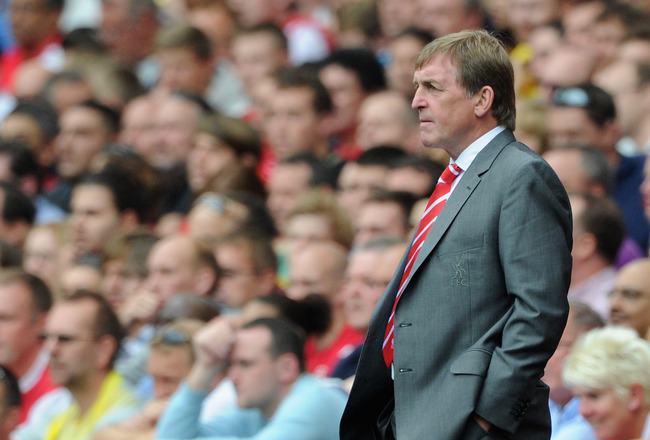 Michael Regan/Getty Images
Liverpool have splashed a load of cash since their new owners took over from Tom Hicks and George Gillett.
With more than £100 million having been invested, if you combine their summer signings with those brought in during January there are many, many high hopes for Kenny Dalglish's side.
The primary goal for the club has to be Champions League qualification, but Dalglish will surely be aiming as high as possible, as a weekend victory against Arsenal proved the Reds could grind out a win in a difficult situation.
Granted the Gunners are in a bad spot, but it is still Arsene Wenger's club, and they have achieved more with less at different points during the Frenchman's brilliant reign.
That being said lets take a quick look at the Red's five newest signings, and how they have shown their worth so far.
Alexander Doni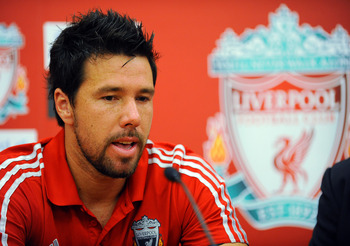 Clint Hughes/Getty Images
Alexander Doni arrived from AS Roma at the same time that Stewart Downing arrived from Aston Villa. He has yet to really have a go in the top flight, but I expect he will make his debut against Exeter City this week in the club's League Cup tie.
He has years of experience in Serie A, at international level with Brazil and the Champions League, and is an excellent man to have supporting Pepe Reina should something go horribly wrong for the Spaniard.
Rating So Far: N/A as he is yet to debut in the campaign.
Jordan Henderson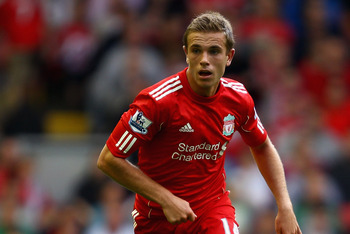 Clive Brunskill/Getty Images
Jordan Henderson was the first arrival of the summer for Liverpool in a deal agreed with Sunderland. He has multiple years of experience in the English Premier League. He started the last two seasons in the first team on Wearside, despite his young age.
He looks to be a promising young talent, but truly needs more time to develop into his full potential. His performances against both Sunderland and Arsenal show signs of both talent and inexperience.
Grade so far: C-
Charlie Adam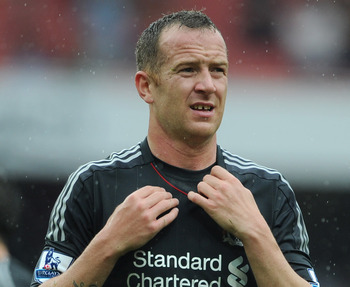 Michael Regan/Getty Images
Charlie Adam has been the saga of the Red's transfer speculation since January, as they spent seven months trying to pry him away from Blackpool.
Now that he is finally here, he has already chipped in with an assist to Luis Suarez on the opening day. Though while his free kicks in the first game showed promise, those from the Arsenal game were terrible in most cases.
He has a lot to prove, especially as he is still giving the ball away too much.
Grade so far: C.
Stewart Downing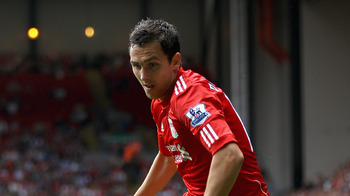 Clive Brunskill/Getty Images
Most fans called for the signing of Ashley Young from Aston Villa, but Kenny Dalglish seemed to have his eyes set on the versatile right-of-left wing player Stewart Downing.
The Englishman made some great runs against Sunderland, and his ability to build the play with Luis Suarez in the late stages of the Arsenal game showed that he is building a relationship with his new teammates.
The biggest thing missing from the game on Saturday was Suarez. Had he been on the pitch, and at full fitness, Downing's crosses that were won by Carroll might have amounted to much more.
Rating So Far: B.
Jose Enrique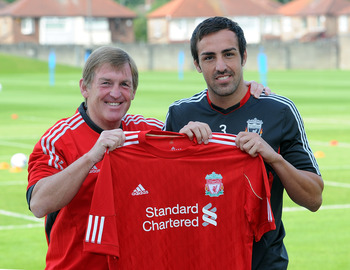 Liverpool FC/Getty Images
Jose Enrique made his Anfield debut to great reviews only a day after he was officially signed to the club. He showed great cover and ability to go forward against Sunderland, while keeping his mark in check.
However, the Arsenal match at the weekend proved the quality of the new signing as he put in a Man of the Match performance against the Gunners.
Enrique was clearly the best defender on the pitch at the Emirates, and he looks a great signing for the Reds.
Rating So Far: A.
Conclusion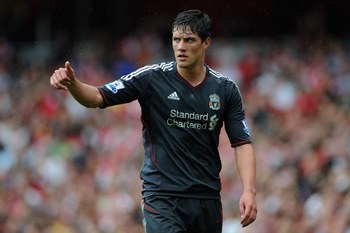 Michael Regan/Getty Images
Liverpool have a mixed set of reviews for their new boys, and time will tell what will come from all the money that has been spent.
Today's announcement that Sotirious Kyrgiakos has left for VfL Wolfsburg on a free transfer after having joined Liverpool two years ago for a £1.5 million fee. He has signed a two year deal with the Bundesliga outfit which may yet prove that the Reds have another player on the way in.
Links with Gary Cahill, Scott Dann and Ryan Shawcross might be bearing fruit behind the scenes that we are yet to hear about.
Thanks for reading and be sure to check me out further on Bleacher Report and at the links below. You can follow me on Twitter @thedailyatz and Facebook or visit my Website.
Keep Reading

Liverpool: Like this team?