UEFA Champions League: 10 Reasons Barcelona Will Win It All in 2011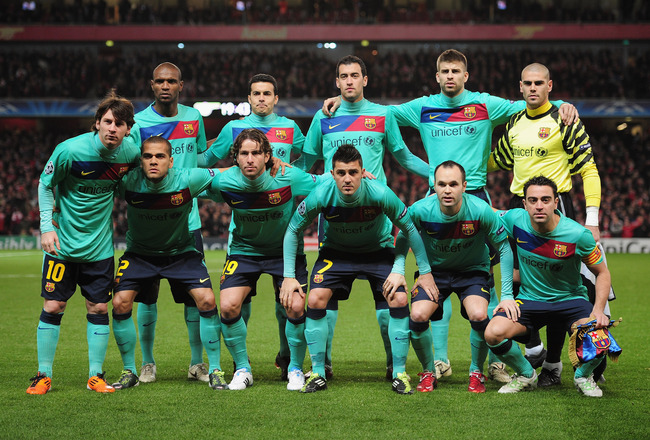 Destined for greatness?
Shaun Botterill/Getty Images
Oh boy, the last couple of weeks the performances of the Blaugrana have been anything but convincing.
Once again FC Barcelona failed to defeat Arsenal FC at the Emirates.
At the end of the day it doesn't matter who dominated the match, who has monopolized possession and which was the more eye-pleasing side; the Gunners beat FC Barcelona fair and square.
Still, true Culés haven't given up hope that Pep Guardiola can rally the troops and accomplish yet another record-setting campaign.
It remains to be seen if FC Barcelona can rewrite history and become the best (club) football side of all time, but as of now the Blaugrana still have a decent shot in achieving just that.
Determination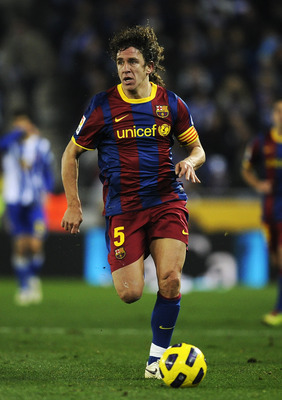 David Ramos/Getty Images
It ain't over until it's over. While Rijkaard's Barca sides were slightly more attacking – all-out attacking doesn't even come close – Guardiola's team, more often than not, will get the equalizer once they fall behind. It may take quite a while but this Barca side doesn't make fans nervous whenever they concede a goal.
Concentration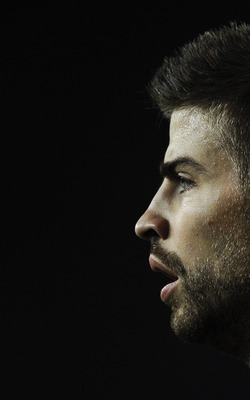 David Ramos/Getty Images
Slip-ups happen, as highlighted in the game against Arsenal FC. The Gunners taught FC Barcelona a very valuable lesson, don't ever, not even for a moment let your guard down. But for the majority of this campaign the Blaugrana have been utterly dominant, Xavi & company rarely, if ever, gift the opponents cheap goals.
Fear Factor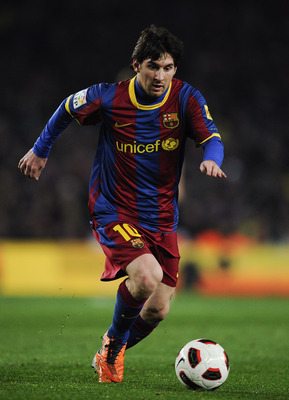 David Ramos/Getty Images
Granted, in the last couple of weeks FC Barcelona have looked anything but the fearsome unit they really are, nevertheless, the Blaugrana remain the most feared side in Europe.
Experience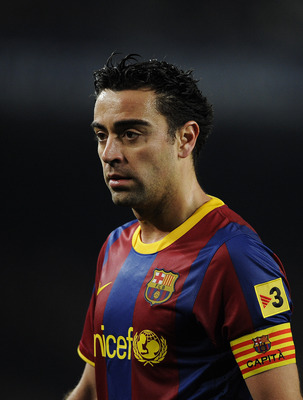 David Ramos/Getty Images
Been there, done that. Not only is this a classic Dr. Dre song, it's also something that the majority of Barca players can say about winning championships AND the treble.
Media Scrutiny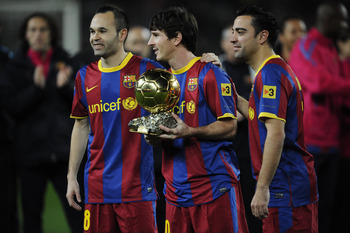 David Ramos/Getty Images
The media likes to exaggerate the recent slump in form, and perhaps there is an agenda to destabilize the team but, if anything, it'll only provide an extra incentive to prove all the nay Sayers wrong.
Example?
One has to look no further than the last Clasico. In what was billed as the closest encounter in years, proved to be one of the most lop-sided affairs of all-time.
The Hunger For More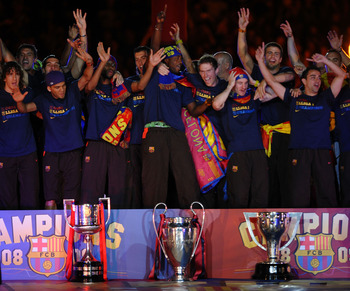 Denis Doyle/Getty Images
For those not familiar with the classic Lloyd Banks debut album (I know it's debatable but it's still a great album regardless) it's a metaphor for "never enough".
After winning the treble and a second successive La Liga title, many assumed this Barca side would implode just like Rijkaard's team, but far from it.
Lionel Messi is on track to achieve, perhaps, the most brilliant individual season of all-time and FC Barcelona has, broken Real Madrid's record for most successive La Liga victories. Hardly the stuff one would expect from a side that has lost its hunger for silverware.
Redemption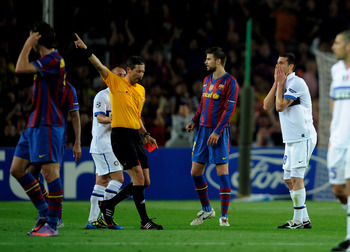 Michael Regan/Getty Images
Many felt that FC Barcelona's exit from the Champions League was unjust, as Inter Milan abused the sacred ground of the Camp Nou as an Airbus parking lot. However, a win is a win, regardless of how it is accomplished.
This year, FC Barcelona have the chance, or rather misfortune due to their own failures in the away leg, to redeem themselves against Arsenal FC.
If FC Barcelona is in contention for "greatest (club) football side of all-time" they should defeat Arsenal in order to maintain their chances of a fourth Champions League trophy.
Glory
David Ramos/Getty Images
What do David Villa, Javier Mascherano, Adriano and Ibrahim Afellay have in common?
They all have yet to earn a Champions League winner medal.
David Villa and Javier Mascherano in particular, are undoubtedly world-class but their trophy cases don't really reflect their standing in the game.
History In The Making
Denis Doyle/Getty Images
Should FC Barcelona accomplish a continental double or, if the football gods are in a giving mood, another treble, the Blaugrana will surely be remembered as the greatest ever football side.
Not because of the trophies won but the manner in which they have won them.
Inter Milan won the treble last year but they are hardly, if ever, mentioned as the world's best club.
Pep Guardiola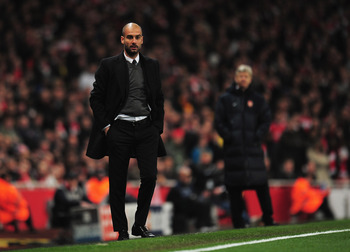 Shaun Botterill/Getty Images
He is the youngest manager to ever win the Champions League and subsequently also the youngest to achieve the treble. A then fairly inexperienced Pep Guardiola has guided FC Barcelona to the greatest ever single campaign in football. Now imagine what a more experienced, or better yet, seasoned Guardiola is capable of accomplishing.
Personally, I don't feel Pep Guardiola has reached his ceiling just yet. Perhaps it's too early to tell but he has all the qualities to become an all-time great.
Keep Reading

FC Barcelona: Like this team?