Roy Hodgson: Five Potential Replacements After Wolves Fiasco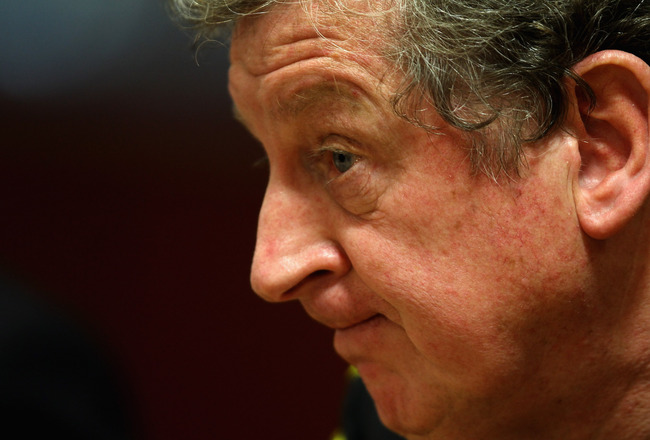 Clive Brunskill/Getty Images
Roy Hodgson, ever since his arrival from Fulham, has done little to endear himself to the Kop faithfuls.
Although everyone agrees that Liverpool were a team in turmoil when he arrived after a seventh-place finish last season, no one in their wildest dreams had expected Liverpool to be on only 22 points from 18 games, just three points of the relegation drop zone and below teams like Blackpool, Blackburn and Stoke.
Whatever be the crisis, the team definitely has more quality than the 12th place it currently finds itself in. Furthermore, after a dreadful start to the season, Roy Hodgson had famously rambled, 'judge me after 10 games.' Its time to say, Mr. Hodgson, it's now 18 games, and we have not seen any improvement.
Anfield, which was considered a fortress has been breached thrice this season, and not by top teams, but by newly promoted Blackpool, League Two team Northampton, and a team in relegation zone, the Wolves. Teams no longer dread the visit to Anfield but see it as an opportunity to get some away points.
The away form has been more dismal with just one victory and a total of five points from nine games.
Liverpool are on course to get 46 points in the season, the same as Fulham last season.
Even though in one of my earlier articles, http://bleacherreport.com/articles/544952-five-things-that-roy-hodgson-needs-to-do-to-survive-till-the-end-of-the-season, I had listed the things that Roy Hodgson should do, he might find himself out of a job before he could do any of those.
So, lets have a look at some replacement candidates for the out-of-favor manager, Roy.
5. Martin Jol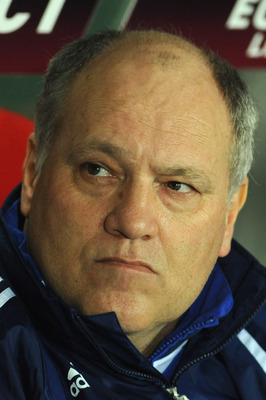 Valerio Pennicino/Getty Images
After working his way through the smaller clubs in Netherlands, Jol became the Tottenham manager in 2004.
As soon as he took over, he gave up on the defensive football that the Spurs were playing under Santini and took the Spurs to the cusp of European football the same year.
The team missed out on the UEFA Cup by two points and the next season Spurs almost qualified for the Champions League, eventually finishing fifth.
After leaving Spurs following a disagreement with the owners and some bad results, he has had a couple of successful spells at Hamburg and Ajax.
He resigned from his post in Ajax in December and has been linked with a number of vacant manager jobs in the Premier League.
His appointment might see Liverpool going back to playing the attractive football that the Liverpool of the old was known for.
4. Jürgen Klinsmann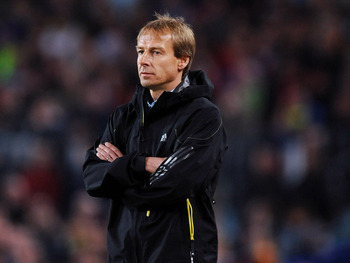 Jasper Juinen/Getty Images
Best known for managing the German national team that finished third in 2006, he is credited with its turnaround after he took over in 2004.
However, his only experience of managing a club was at Bayern Munich, where he had a moderately successful season, where Bayern finished second in the Bundesliga. He however was replaced as manager before the season's end, due to a difference of opinion with the board of directors.
He is considered to be a motivator of the highest order and having a sound footballing brain. That is something Liverpool seems to want very urgently, as most players don't look very motivated and seem to be severely lacking confidence.
He helped Germany and Bayern Munich design their academy program and is known for bringing in innovative coaching methods.
Currently working as a consultant for Toronto FC in Canada, he could be an interesting appointment for Liverpool.
3. Martin O'Neill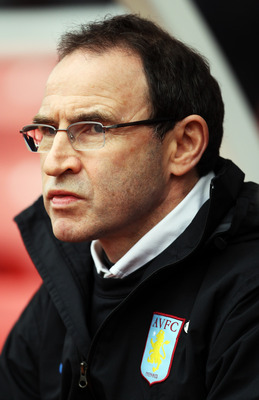 Bryn Lennon/Getty Images
He may very well have been the Liverpool manager if he had quit his job at Aston Villa earlier.
The bespectacled manager has generally been successful as a manager at almost all the teams that he has managed right from Leicester City and Celtic to Aston Villa.
He is also known to be a great motivator and seems to have the ability to get the best out of his players. He generally deals with the club management himself and is known for being one of the managers who does not have an agent representing him.
He generally likes to have freedom in his operations while managing a club and does not approve of interferences.
This can be illustrated by the fact that he has left clubs due to differences with the management a number of times, with the latest one being his spell at Villa.
He has also never been fired as a manager ever in his career, which few managers at the age of 58 can claim.
His tactics on the field have often been criticized but have been quite successful . Though, his lack of experience managing a big club does raise some questions about his suitability for the job at Liverpool.
2. Frank Rijkaard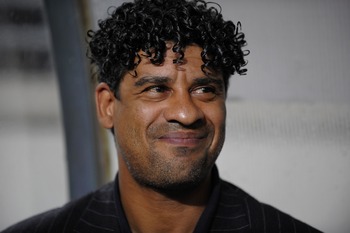 Denis Doyle/Getty Images
Another Dutch manager on the list, he is best known for his days at Barcelona. He is credited with rebuilding the club after Nunez and Van Gaal resigned in 2000 and getting Barcelona the League title after five years.
It was during this lull period between 1999 and 2005 that the former Liverpool manager, Rafael Benitez, took Valencia to the League title twice, which led to him being appointed the Liverpool manager.
His playing style, like most Dutch managers, is something that would endear him to the Kop faithful, as Rijkaard would be expected to bring the free-flowing, attacking football back to Anfield.
He is also available following his sacking as the Galatasaray manager recently. Almost all Kop faithfuls would love to have him as the manager, but his lack of success at Galatasaray should worry a few.
Though, my guess would be that most people, even after considering his recent failures, would prefer to have Rijkaard as a manager compared to the current regime.
1. Didier Deschamps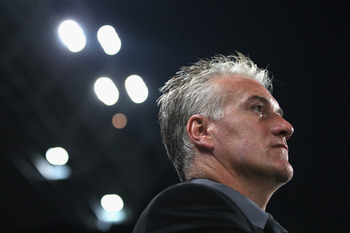 Michael Steele/Getty Images
Didier had revealed that he was one of the candidates interviewed following the dismissal of Rafael Benitez but Roy Hodgson was preferred by the last regime at Liverpool.
Many people believe that one of the reasons that Roy Hodgson still has his job at Anfield is that Didier would prefer to finish the season at Marseille before looking at other opportunities.
He has been a successful manager at all the clubs he has managed. His first managerial job was at Monaco, where he took them to the Champions League finals.
Thereafter at Juventus, he helped them win the Serie B title in the year after the fixing controversy. He took a two-year break and as soon as he returned to being a manager, he won the Ligue 1 title for Marseille.
Known for taking his style of 'Total' and attacking football to all his clubs, don't be surprised if he gets a frantic call from Merseyside soon enough.
If Hodgson keeps his job until the end of the season, it may very well be due to Didier, who should then become the front-runner for the job.
The Others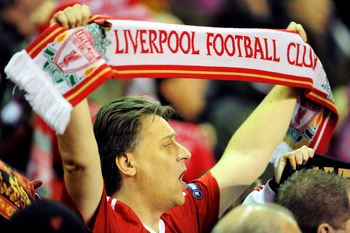 Clint Hughes/Getty Images
There are other contenders for the job as well.
Sven Goran Ericcson had, at the beginning of the season, revealed his desire to manage the club. There may well be the appointment of one of the upcoming managers like Owen Coyle at the end of the season.
But till that time, one can only hope that the fortunes of the Great Club doesn't fall any further and the players and hopefully the manager realise the hopes and desires of the fans and start performing accordingly with the same passion and commitment desired of anyone associated with Liverpool FC.
Kindly feel free to comment on the choices highlighted or please be free to mention any names that might have been overlooked in this list.
Keep Reading

Liverpool: Like this team?