World Cup Superfan Larissa Riquelme To Run Naked If Paraguay Wins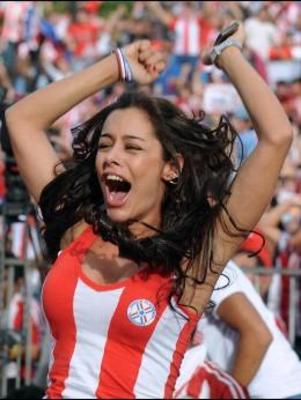 Larissa Riquelme has quickly gone from obscurity in the United States to one of the most searched people on the planet thanks to the World Cup.
Oh Come On!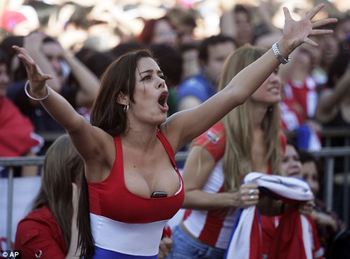 Riquelme first busted out on the scene thanks to this, now infamous, picture.
Immediately people wanted to know who the beauty was that had the genius to find the perfect place to put your phone.
It Was An Itsy Bitsy...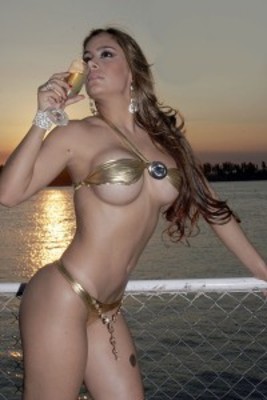 People were drawn to the 24-year-old Paraguay native who they quickly learned was a lingerie model and a model for pictures that didn't require lingerie.
It Can't Be That Cold In There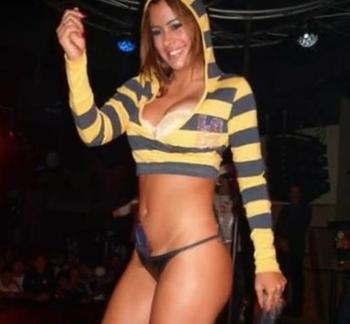 Then Diego Maradona came into the mix. Now, I know you are wondering what the out of shape Argentinian coach has to do with Riquelme, but trust me, it is important.
Hi There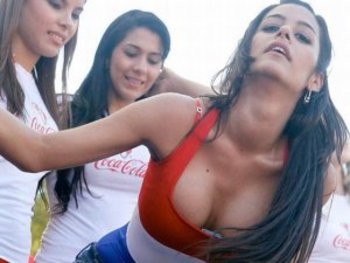 Riquelme was asked if she would match Maradona's claim, that if his team won, he would run through the streets in the nude.
Purple Dress, That Is All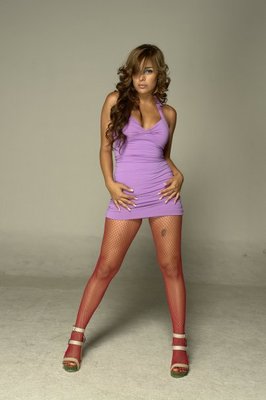 She not only agreed to run through Paraguay in her birthday suit, but said she would also paint herself in her country's colors.
What Is This Ad For? Good Question.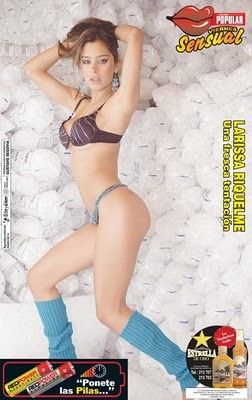 Now I know that last part may disappoint some of you, but a hot, naked lingerie model is still a hot, naked lingerie model.
My Two Favorite Things: Curling and Hot Girls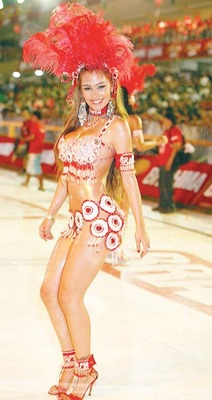 Riquelme has taken the World Cup by storm, and thanks to her team's success, has become the most famous fan at the games.
Wait, There's More Of Them!?!
Now since the USA lost, let's do the right thing and root for Paraguay so that the whole world can win.
Get Low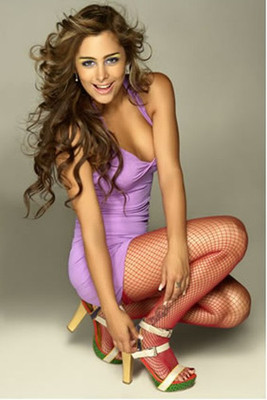 Paraguay advanced to the round of eight Tuesday after beating Japan in penalty kicks.
This Picture Is Worth More Than A Thousand Words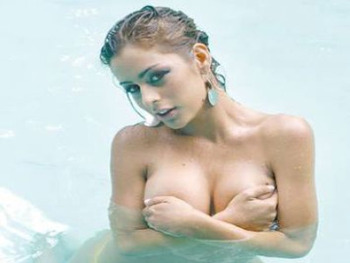 Paraguay plays Spain on Saturday, July 3 at 10 am EST/ 7 am PST
Keep Reading