The 10 Best German Players of All-Time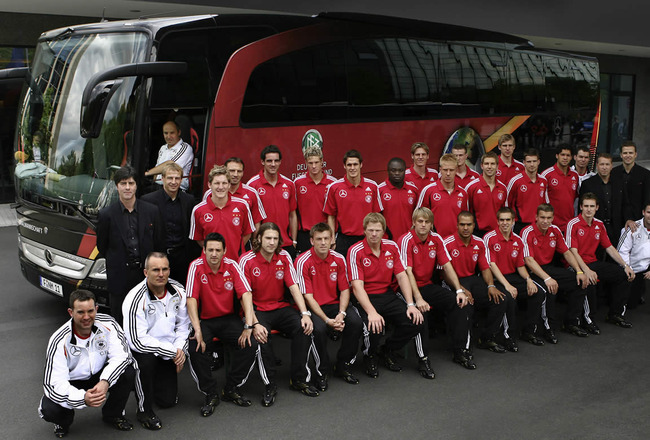 Germany has produced many great players in the past years and is continuing to do so.
My list takes a look at retired German players and not current internationals. Nevertheless, very few current international players would have made the list. The list is arranged in order.
And it doesn't only consist of a certain "Der Bomber" and a certain "sweeper"....
10. Horst Hrubesch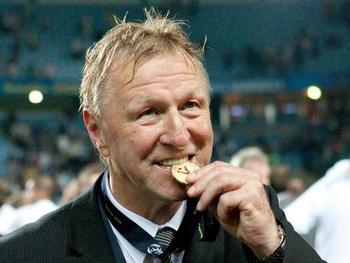 An Irish commentator nicknamed him "The Monster"
Germany's very own monster has plenty of honours to his name. He never won a World Cup, finishing the 1982 tournament as a runner up. He captained his club Hamburg to the their one and only Champions League triumph in 1982.
He makes this list mainly because he won the European Championship final for Germany in 1980 by scoring both the goals.
Interesting Fact: Hrubesch has also coached the German U-19 and U-21 sides to European Championship glory in 2008 and 2009.
9. Joachim Streich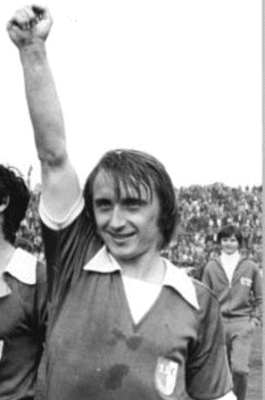 Joachim Streich used to play for the former East Germany and not the former West Germany. He scored 53 goals in 98 games for East Germany. He was one of the best players that East Germany produced and took part in the 1974 World Cup where he scored twice. He is the second highest scorer in the history of German football.
Interesting Fact: Streich actually holds 102 caps and was a member of the FIFA Century Club until FIFA decided to no longer include Olympic Games. He then was dropped from the Century Club as a result.
8. Oliver Kahn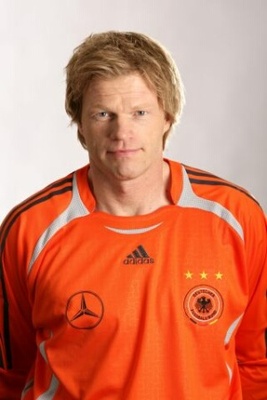 The 2002 World Cup was a tournament which Germany was not quite expected to win. They still went all the way to the final though. Oliver Kahn and Michael Ballack dragged a struggling German team all the way to the final.
That final is perhaps one of Kahn's worst nightmares as his error led to Ronaldo scoring Brazil's first goal.
Kahn is the first goalkeeper to win the Golden Ball at a World Cup.
Interesting Fact: Kahn kept 197 clean sheets in the Bundesliga in 535 appearances.
7. Karl Heinz Rummenigge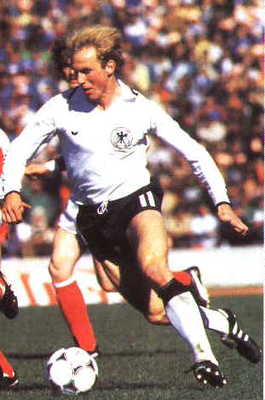 Karl Heinz Rummenigge scored 45 goals in 95 appearances for Germany. He captained the side from 1981 to 1986. He was part of the 1982 team which finished as runners-up. He was part of the German side which won the European Championship in 1980.
Interesting Fact: Rummenigge worked as a TV commentator from 1990 to 1994 for matches of the German National Team.
6. Jurgen Klinsmann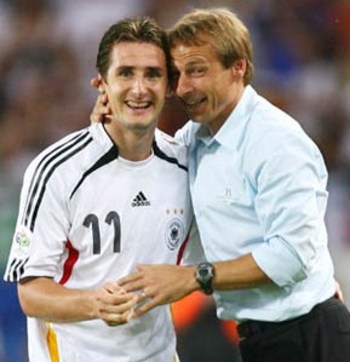 Jurgen Klinsmann has done it all in international football. He won the World Cup in 1990 and the European Championship in 1996. He is the fourth highest scorer in the history of German football and the second highest appearance maker.
He has 108 caps to his name and 47 goals.
Interesting Fact: Klinsmann was the first player to score in three consecutive European Championships.
5. Gerhard "Gerd" Muller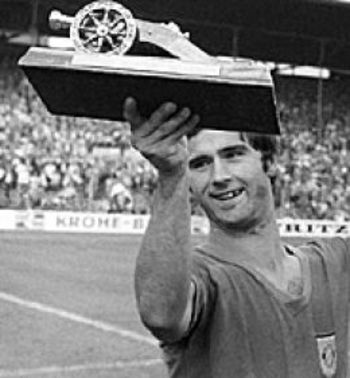 Gerd Muller holds the scoring record for Germany. He struck 68 times in 62 appearances. He is the second highest scorer in World Cup history with 14 goals to his name.
The German has one World Cup to his name. In 1974, Germany won the World Cup in Muller's home ground in Munich, beating the Dutch 2-1. Muller incidentally scored the winning goal.
Interesting fact: Muller suffered from alcoholism after retirement. His former colleagues convinced him to go for rehabilitation. He currently works for FC Bayern II.
4. Josef "Sepp" Maier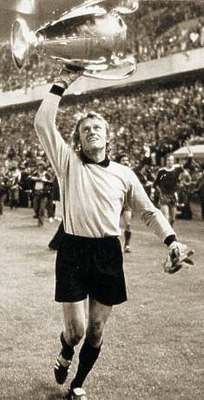 Sepp Maier is definitely a legend. He is perhaps the best keeper in German history. The Bavarian earned 95 caps for the Germans. He won the 1974 World Cup and the 1972 European Championships.
He finished the 1976 European Championship as a runner-up. He played in three World Cups for Germany and was a squad member of the other.
Interesting Fact: Maier mentored Oliver Kahn and was part of the national team set-up as goalkeeping coach until Klinsmann terminated his contract.
3. Lothar Matthaeus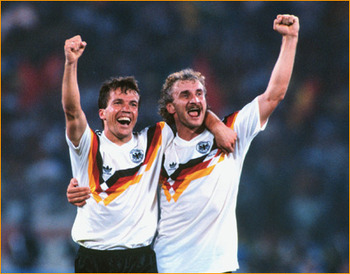 Lothar Matthaeus is not the nicest person the world has seen; he is however one of the greatest German footballers of all time. He holds the records for most appearances for Germany with 150 caps to his name.
Matthaeus finally won the World Cup in 1990 after finishing on the losing side in both the finals of 1982 and 1986. He won the European Championship in 1980.
Interesting Fact: Matthaeus participated in five World Cups and is the only player to do that in history.
2. Friedrich "Fritz" Walter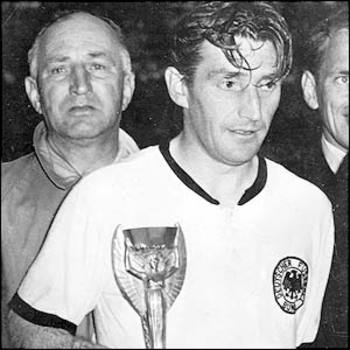 Fritz Walter scored 33 goals in 61 appearances for his country. He brought home Germany's first World Cup in 1954. The legendary Kaiserslautern captain scored 380 times in 411 appearances for his club. He is one of Germany's five honorary captains.
Interesting Fact: In November 2003, UEFA selected Fritz Walter as its golden player in the past 50 years.
1. Franz Beckenbauer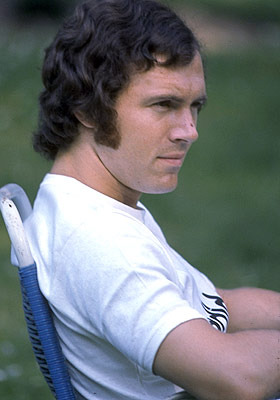 Franz Anton Beckenbauer created the role of the sweeper. He is the only man to have captained three European Cup winning sides. He is also the only man to have won the World Cup as a player (1974) and as a manager (1990). He currently writes for German tabloid, Bild.
Interesting fact: Beckenbauer would have not even played for Germany had it not been for coach Dettmar Cramer's intervention. When he was 18 years old, his girlfriend was pregnant; he had no intention of marrying her. The DFB had initially banned him from the youth set-up as a result but Cramer intervened and brought him into the side.
Other Greats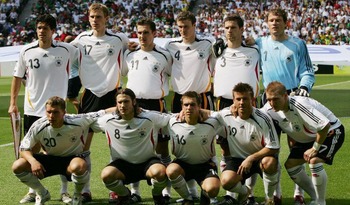 Uwe Seeler and Berti Vogts are two brilliant German players who I didn't place in the list. Michael Ballack and Miro Klose can probably add their names to the legendary names after retirement.
I would like to know your thoughts about my list and what changes you would have made to it. Most of all, I hope you enjoy the slide show!
Keep Reading

Germany (National Football): Like this team?