While all eyes will be on the international fixtures in world football during the week—and many fans of the English game will be paying attention to the FA Cup quarterfinals this weekend—there are still a number of Premier League fixtures to enjoy this Saturday.
And here, we'll make predictions for each and every one.
While 10 teams will be out of action this weekend, there are still five games to keep Premier League fans enticed. Let's get to the predicting!
Matchday 29 Schedule

| | | | |
| --- | --- | --- | --- |
| When (All Times ET) | Home | Away | Prediction |
| Saturday, March 8 at 7:45 a.m. | West Brom | Manchester United | 1-3 |
| Saturday, March 8 at 10 a.m. | Cardiff City | Fulham | 1-1 |
| Saturday, March 8 at 10 a.m. | Crystal Palace | Southampton | 0-2 |
| Saturday, March 8 at 10 a.m. | Norwich City | Stoke City | 1-0 |
| Saturday, March 8 at 12:30 p.m. | Chelsea | Tottenham | 2-1 |
Key Storylines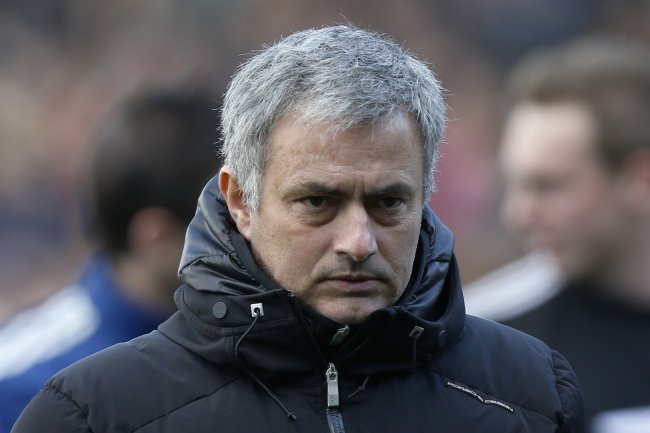 Sang Tan/Associated Press
The game of the week is undoubtedly Chelsea hosting Tottenham, as the first-place Blues look to keep pace ahead of Liverpool, Arsenal and Manchester City.
The Blues have been a different team this season with the return of Jose Mourinho, a man who is unafraid to admit he feels he generally gets the best from his players, as he told Tim Lewis of Esquire:
It's impossible to make every player better. With some I don't succeed and with some I cannot improve. But—if I go player by player—my percentage of players who reach the best years and the best moments of their career with me is huge. Of course, there are a few where the connection was not good, because the personalities couldn't find each other, or because I don't enjoy working with them. But that percentage is minimal.
It's certainly been hard to argue with him thus far. And its hard to imagine an inconsistent Tottenham side will be able to steal any points at Stamford Bridge, where Chelsea have yet to lose in Premier League play and have drawn only twice in 14 matches.
Of course, Spurs have been quite good on the road, taking 29 of a possible 42 points on their travels, so they won't go down without a fight.
One team that really can't afford to lose again this season—and shouldn't lose this week, though who knows?—is Manchester United. Last year's champions find themselves in seventh place on the table, 12 points behind a fourth-place Manchester City team that has a game in hand.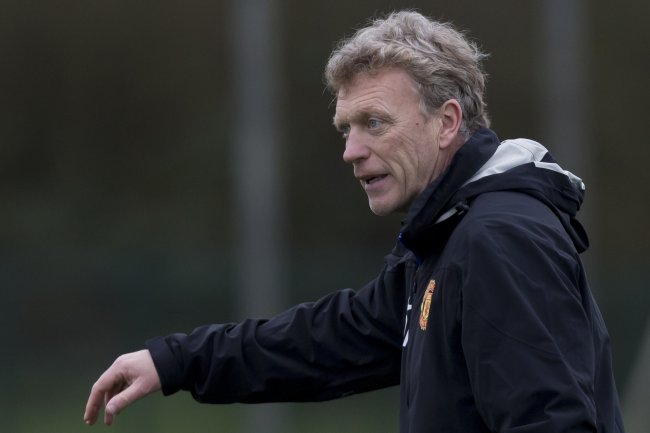 Jon Super/Associated Press
Next year's Champions League is probably a long shot, but the Red Devils certainly have the talent to make a late-season run. They'll need to start that run by knocking off West Brom. If they don't, the fans may turn on David Moyes, a man former goalkeeper Peter Schmeichel defended to Sky Sports:
He's shown he's got the pedigree, he's got the ability, he can stay in a place for a very long time—he showed that at Everton. At United, we want our managers to stay a long time but this year has been really tough on him.

He'll learn a lot about himself, everyone will learn a lot about him and he will come out a lot stronger. I think he needs to sign a few players—how many I don't know! But I think, equally important, he needs to offload a lot of players. There's a lot of players there I'm very disappointed with.

To be a Manchester United player, that carries a responsibility. You fight, never give in, even on days when it's not happening for you, you still have to try. But I've seen, throughout the course of this season, some players who haven't done that and this disappoints me.

I think he will have learned who he can trust and who he can't trust. And this summer, I think you'll see a lot of players leave the club.
To go from being defending champions to missing Europe altogether would be unacceptable for United. You can bet there will be major changes if that's the case.
Those are the big clubs in action, but there will be a huge match at the bottom of the Premier League standings between Fulham and Cardiff City, as both clubs will hope a win can help them scratch their way closer to being clear of the relegation zone.
Cardiff have been far better at home than on the road, so they are the pick here, but the fact that they come into this match winless in their last four makes them a tenuous pick at best. Of course, Fulham haven't won since January 1, so betting on them comes with its own share of risks.
Finally, Stoke City will hope to build on last weekend's upset of Arsenal with a victory over Norwich City—an unlikely result given that Norwich is solid at home and Stoke is putrid on the road, with just one win and three draws—while Southampton will look to continue a solid season with a victory over Crystal Palace.
It may not be a full slate of games, but it should be an intriguing weekend nonetheless.