If you are a club competing for a top spot in the English Premier League table, you cannot afford to miss out on potential points. On the first day of Week 21, the top squads made sure to take care of business.
There were few surprises early on as most of the favorites were able to escape with easy victories. The biggest shocker involved two clubs looking to avoid relegation, as Sunderland earned a 4-1 road win over Fulham.
Still, plenty of Saturday's action will have an impact on the entire league table. Here is a full look at the results from Jan. 11 as well as a breakdown of the bigger matches of the day.
English Premier League Results - Jan. 11

| | | |
| --- | --- | --- |
| Home | Score | Away |
| Hull City | 0-2 | Chelsea |
| Cardiff City | 0-2 | West Ham United |
| Everton | 2-0 | Norwich City |
| Fulham | 1-4 | Sunderland |
| Southampton | 1-0 | West Bromwich Albion |
| Tottenham | 2-0 | Crystal Palace |
| Manchester United | 2-0 | Swansea City |
via PremierLeague.com
Chelsea 2, Hull City 0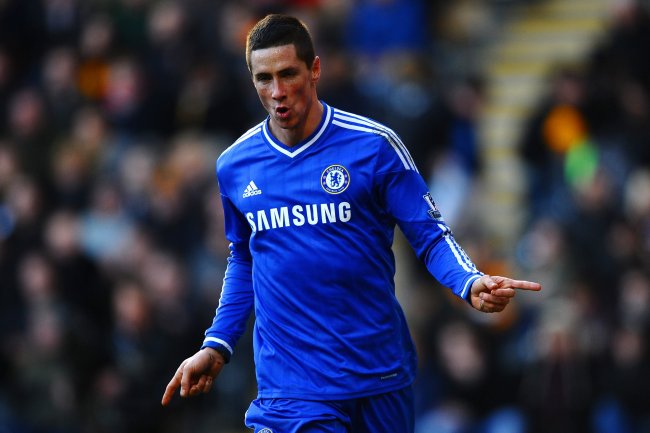 Laurence Griffiths/Getty Images
Although things will likely change in the coming days, Chelsea put themselves at the top of the league table with a win on Saturday.
After the match, Petr Cech had this to say about the rise in the standings, via John Drayton of the Daily Mail:
The most important thing is that we keep winning games and winning trophies. We want to win the league if we can and hopefully clean sheets will help us achieve our targets. Now we're top of the league for the first time in a long time and hopefully we can stay there.

We hope to keep going. We are getting better and today was a very difficult game. But we were very solid and good in attack and that's why we score goals.

Of course, this was a big match for Cech on a personal level as well, as noted by BBC Sport:
It was Petr Cech's 209th clean sheet for Chelsea, a new club record beating Peter Bonetti's previous record of 208. pic.twitter.com/hXUEuRveZt

— BBC Sport (@BBCSport) January 11, 2014
The veteran took care of business in net, and Chelsea got enough offense from Eden Hazard and Fernando Torres to help secure the important victory.
Everton 2, Norwich City 0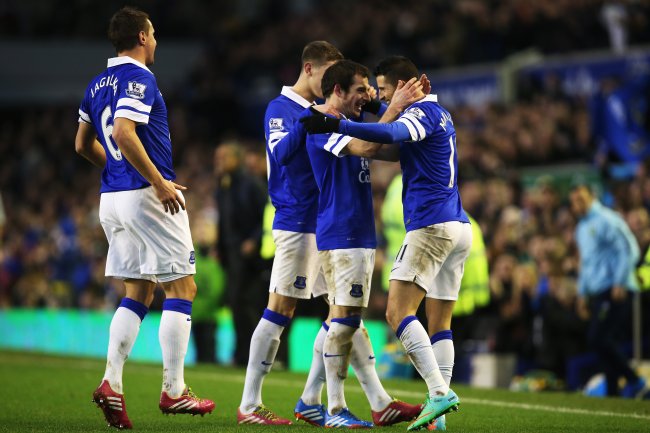 Jan Kruger/Getty Images
Everton came into the day with one of the best defenses in the EPL, and they kept up the strong play by earning yet another clean sheet against Norwich City.
Of course, the question in many cases is how effective will the offense be on a given night. While Everton were aggressive with 23 shots, only five of them went on net, and the club had trouble actually getting goals.
Fortunately, they were able to finally get onto the scoresheet thanks to some excellent shots from distance. Gareth Barry started things off with an impressive left-footed shot from outside the box to go up 1-0.
In the second half, Kevin Mirallas added to the lead with a skillful free kick that even impressed the EPL Twitter account:
GOAL Everton 2-0 Norwich (59 mins) Kevin Mirallas whips in a stunning free-kick to double the hosts' lead #EVENOR

— Premier League (@premierleague) January 11, 2014
That was more than enough for the talented squad to maintain possession and leave with a victory that puts them in the top four of the table for the moment.
Tottenham 2, Crystal Palace 0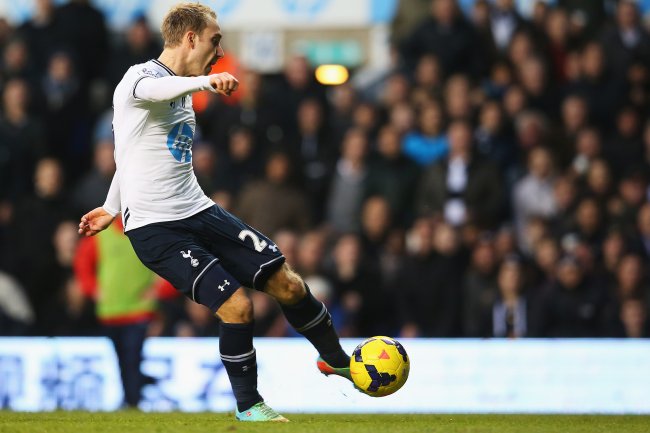 Julian Finney/Getty Images
A home match against Crystal Palace is certainly an easy way to build up points, but you truly never know what will happen until the match gets started.
Crystal Palace almost got the early lead with a penalty shot in the eighth minute. However, Jason Puncheon could not come through from the spot, as noted by ESPN FC:
Puncheon's penalty miss was so bad, it barely registers on the radar (red dot, upper left) pic.twitter.com/eOFScnBxVc

— ESPN FC (@ESPNFC) January 11, 2014
This was one of the final chances for Crystal Palace on the offensive end, as Tottenham held possession for 68 percent of the match.
Christian Eriksen got the first goal of the match in the 50th minute to put his side up, but the more surprising score was that of Jermain Defoe. As NBC Sports points out, the veteran is on his way to Toronto FC next month:
GOAL! Defoe scores for Tottenham, as the new @torontofc forward bags one for Spurs. Typical finish from Defoe. | 71' #THFC 2-0 #CPFC |

— NBC Sports Soccer (@NBCSportsSoccer) January 11, 2014
Still, the veteran came on as a substitute and scored quickly to give his current club a nice boost.
Spurs then were able to hold on for an easy home win to remain competitive at the top of the league table.
Follow Rob Goldberg on Twitter for the latest breaking news and analysis.