Liverpool manager Brendan Rodgers praised striker Luis Suarez for playing through injury against Hull City, the Uruguayan inspiring the Merseysiders to a 2-0 win that keeps them well within the hunt for Champions League places.

Suarez had picked up an injury at Stamford Bridge last Sunday when Liverpool lost 2-1 to title challengers Chelsea, but the Liverpool manager says the striker insisted on playing against Hull, helping Liverpool to victory after back-to-back defeats.
According to John Edwards of the Daily Mail, Rodgers said:
It was a bad knock on his foot, and most players wouldn't have played a few days later. There's a lot of strapping on it, but there was never any question in his mind. He wanted to be out there for the good of the team, and it's that sort of attitude that enables him to score the goals he does.
Despite Hull's tactics of "kicking him at every turn," per Edwards, the Uruguayan stepped up to score his 20th Premier League goal of the season in 15 appearances—a new record—curling an unstoppable free-kick into the top corner.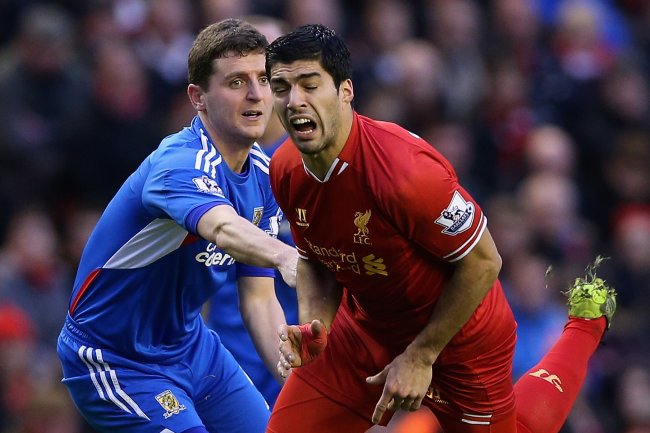 Clive Brunskill/Getty Images
The goal grabbed the headlines, but Rodgers was more impressed with his player's willingness to play through the pain:
"Luis will get the plaudits because he is a world-class player but nine out of 10 players would not have played today," said Rodgers, per Andy Hunter in the Guardian.
Suarez has been in dazzling form throughout this season and looks set to continue to shine for the Reds as they look to finish in the top four for the first time under manager Brendan Rodgers.
Against Hull, the striker was everywhere, as the heat map below shows:
It's a question of talent... this is the 'question mark-shaped' Suarez touch map from yesterday via @MailSport pic.twitter.com/O0DoQaIJhI

— Lee Clayton (@LeeClayton_) January 2, 2014
In 2013, Suarez scored a remarkable 33 goals in 33 appearances for Liverpool and if he keeps this form up, Liverpool will surely find themselves finishing in the top four.
There is also no worry that Suarez will leave Merseyside this January after the Uruguayan signed a new contract just before Christmas, announced by Liverpool's official website on Dec. 20th.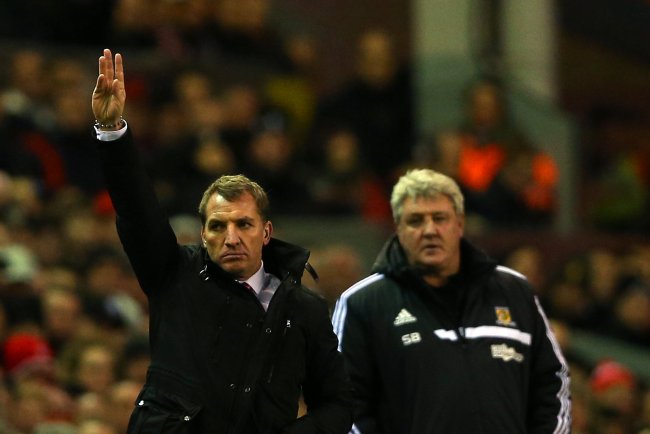 Clive Brunskill/Getty Images
Rodgers will be looking to protect his most prized asset to ensure the Uruguayan is fit for the remainder of the season. With the busy festive period over, and no European competition to compete in, the Merseysiders will now play a league game on average every 6 to 8 days.
Liverpool face Oldham Athletic this Sunday in the FA Cup third round at Anfield, and Rodgers will be hoping he can give his star striker a rest before a tough away trip to Stoke the following weekend.