There isn't a better gift during the holidays than some excellent fantasy footy advice. OK, OK, so there are plenty of gifts better than that, but hey, who doesn't want to rack up the points and unwrap the presents under the tree?
If you are eagerly nodding in agreement right now, the following fantasy advice is for you. While there are a few obvious players that should probably be owned across the board—cough, cough, Luis Suarez and Yaya Toure, cough—you can bolster your squad with my top values and players with excellent matchups this week.
No, the following advice isn't as good as getting, say, a new Playstation 4 or Xbox One for the holidays, but it's basically the next best thing. Basically.
Forward
Alex Livesey/Getty Images
Romelu Lukaku may not be much of a surprise at this slot, but he's a heck of a value this week. Despite trailing only Luis Suarez, Sergio Aguero, Wayne Rooney and Olivier Giroud in fantasy points at forward, Lukaku is just the eighth-most expensive striker on the market.
How many goals will Romelu Lukaku score this week?
Yes, he's now gone four games without a goal, but he did register an assist in three of those games. Plus, he now faces a Sunderland side that has allowed 30 goals on the season, 19th in the Premier League. He's a great start this week if you can afford his $8.5 price tag.
If Dimitar Berbatov is fit, he's a sneaky—and affordable—play against a Norwich City side that has given up 29 goals on the season, 18th in the Premier League. His $7.7 cost puts him below the elite group of strikers in cost, but the matchup means he could equal them in production.
If you want to dig a bit deeper in the bargain bin, give Gary Hooper a look. Fulham has allowed 34 goals on the season, and Hooper has registered a score in four of his past seven games. He's a deep sleeper, but if you want to load up at defense and midfield, he's a savvy buy.
And, of course, Suarez. His production this season is just absurd, and he's made himself a must-own player.
Midfield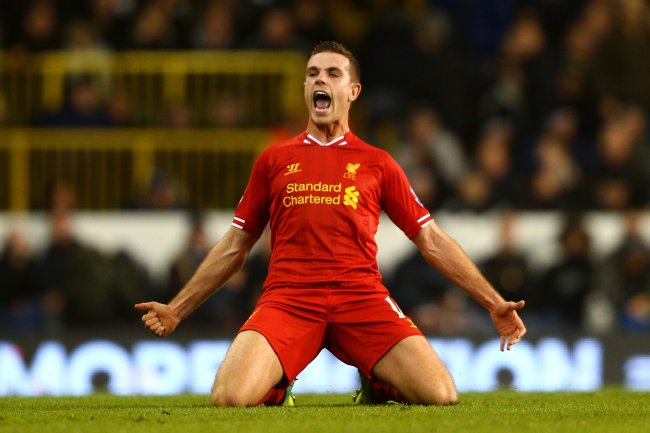 Paul Gilham/Getty Images
There might not be a better value in the midfield than Liverpool's Jordan Henderson. Despite being ranked No. 10 in fantasy points this season amongst midfielders, he has a value of just $7.0, making him an absolute steal.
Yes, a trip to Etihad Stadium isn't ideal, but the Citizens haven't exactly been a stingy defense this year. With Daniel Sturridge and Steven Gerrard out of commission, Henderson will continue to play a very important role in Liverpool's attack.
Peter Whittingham of Cardiff City isn't a sexy addition, but he's virtually guaranteed to get you three to six points as he's done all year long. Very quietly, he's No. 9 amongst midfielders in fantasy points but has a value of just $6.9, so he's a cost-effective option if you splurge at other positions.
Of course, you might want to splurge on Aaron Ramsey and Mesut Ozil.
The Gunners face West Ham this week and will probably be relieved to see an inferior opponent after facing Everton, Manchester City and Chelsea in succession. The Gunners generally win the games they are expected to win—and Ramsey and Ozil have been brilliant this year—so don't be surprised if the pair go off in this one.
Defense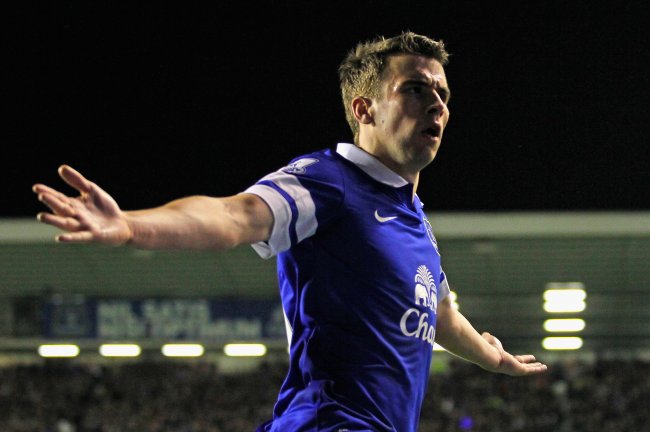 Paul Thomas/Getty Images
Everton have allowed a league-best 18 goals. Sunderland have scored just 12 goals, 19th in the Premier League. Feel free to start Seamus Coleman, Phil Jagielka and Sylvain Distin with confidence.
Southampton have regressed in general, but facing Cardiff City (just 13 goals this season) makes Dejan Lovren a savvy buy.
And Per Mertesacker will continue to be one of the safest options at the position against a West Ham side that has scored just 14 goals this year.
Keeper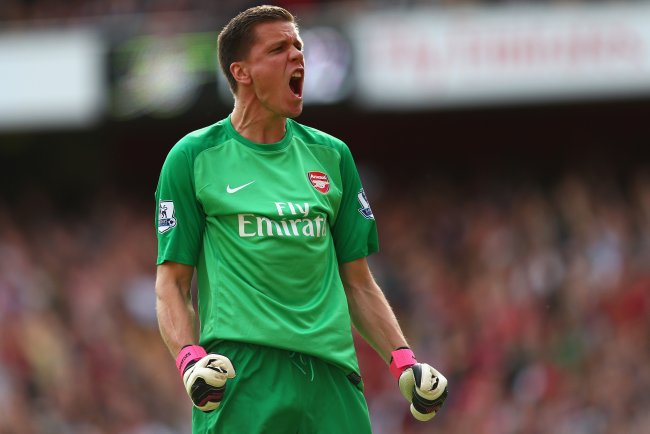 Clive Mason/Getty Images
As you might have guessed by now, Everton's Tim Howard ($6.5) and Arsenal's Wojciech Szczesny ($7.0) are both excellent options this week, though Howard is obviously the better value.
Of course, the best value at the position is Aston Villa's Brad Guzan ($6.0), who faces a Crystal Palace team that has scored a league-worst 11 goals this season. If you don't like spending much on keepers, Guzan is the man to target this week.