Hottest La Liga Commodities Come the January Transfer Window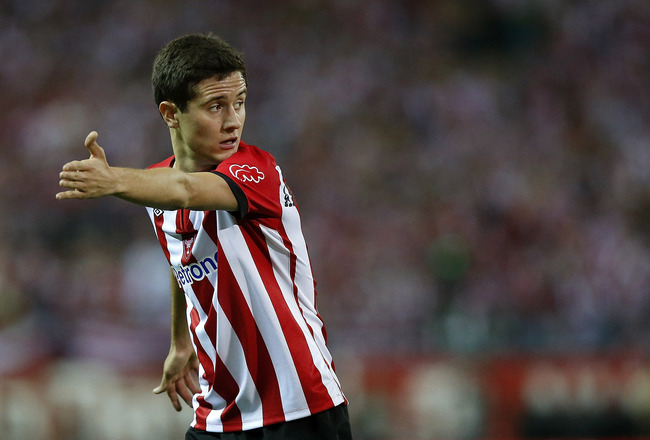 Angel Martinez/Getty Images
It's been over a month since the transfer window shut, condemning any unhappy players to at least four months of discontent at their clubs.
Poor souls.
With that being said, even though it's still only October, the January transfer window is already looming large.
As ever, there will be more outgoings from Spain—in terms of money, at least—than incomings, with plenty of talented players expected to be available for relatively cheap.
Over the following 10 slides, B/R take a look at 13 players from 10 different sides who could become prime for plucking in the January sales.
Martin Montoya (Barcelona)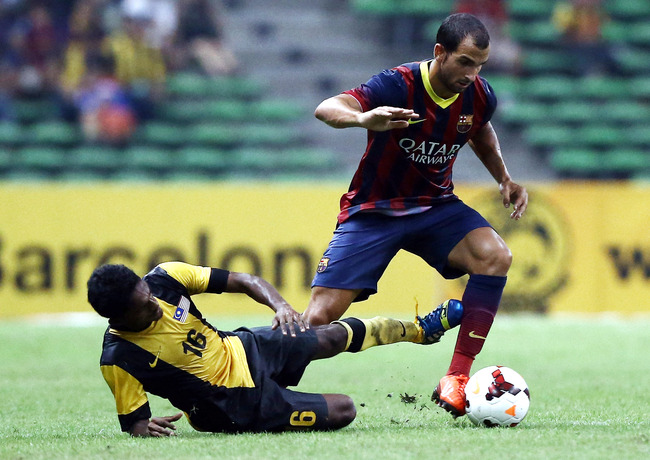 Stanley Chou/Getty Images
With a contract which is dwindling down, Liverpool and Arsenal have emerged as candidates to sign Martin Montoya from Barcelona, according to The Express.
The right-back continues to play second fiddle to Dani Alves, so an offer of regular first-team football in the Premier League could be enough to lure the 22-year-old away from Camp Nou.
Alberto Moreno and Ivan Rakitic (Sevilla)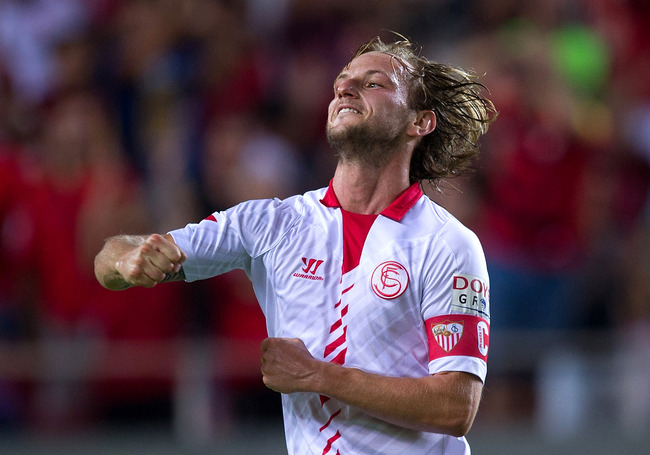 Denis Doyle/Getty Images
Sevilla are doing something right because there's never any shortage of takers when it comes to signing their players.
Their fans are unlikely to see that as a positive, though.
Jesus Navas, Alvaro Negredo, Gary Medel and Geoffrey Kondogbia were among the talent drain this summer, but that doesn't mean there's not still plenty of potential in the Andalusian squad.
Left-back Alberto Moreno (21) made his full Spain debut this week, while talented Croatian midfielder Ivan Rakitic (25) is consistently one of La Liga's best players to watch.
Ever Banega and Vicente Guaita (Valencia)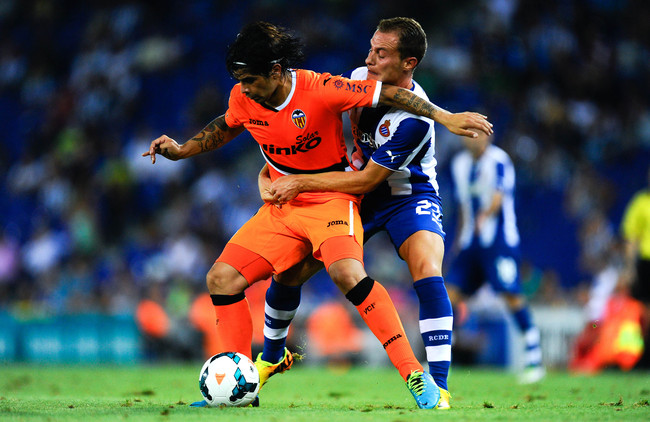 David Ramos/Getty Images
Like Sevilla, Valencia aren't estranged to losing players—Roberto Soldado, Jordi Alba, Isco, Juan Mata, David Villa and David Silva have all been sold in past years.
Hopefully they won't have to sell their main cog come January, but an offer for Argentinian midfielder Ever Banega (25) may force the financially troubled club to consider selling.
In goal, they've been struggling to keep two talented 'keepers happy, which could mean Vicente Guaita (26) becomes available for anyone looking to sign a top stopper.
The Daily Mail have previously linked Arsenal with the Spanish goalkeeper.
Antoine Griezmann and Inigo Martinez (Real Sociedad)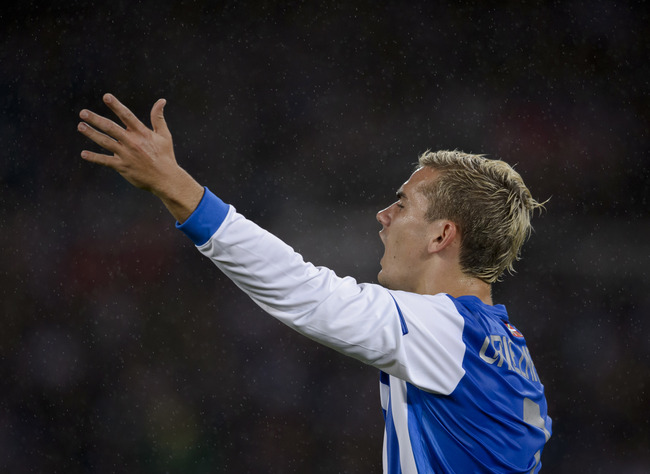 EuroFootball/Getty Images
Real Sociedad were a breath of fresh air in Spain last year; fully deserving their spot in this year's Champions League.
However, their European campaign has disappointingly started in a faltering fashion.
Once that peters out, their better, younger players like Antoine Griezmann (22) and Inigo Martinez (22) may sadly decide it's time to move on.
Ander Herrera (Athletic Bilbao)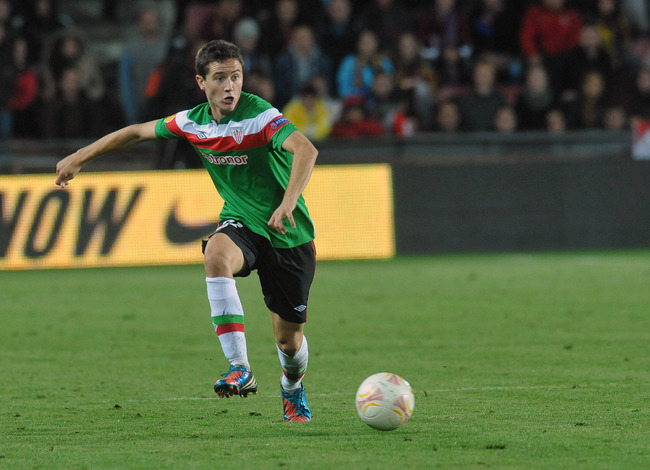 EuroFootball/Getty Images
The whole "will he or won't he sign for Manchester United" could become a little tiresome in January if the previous deadline day is anything to go by.
Ander Herrera's form has taken an obvious dip since those stories that he was set to sign for the English club, and it may now be best for all three parties if a deal can be struck in the winter window.
The beauty of Herrera (24) is that he remains eligible to play in European competitions.
Koke (Atletico Madrid)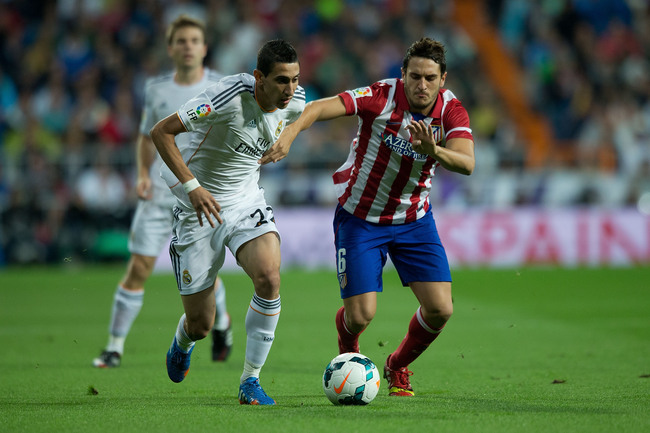 Gonzalo Arroyo Moreno/Getty Images
While unlikely to be available in January due to Atletico Madrid's continued good form, it might just be the cheapest Koke (21) will ever be again.
He'll still be expensive for anyone who needs a top-class midfielder—no names—but he could cost even more by the end of the season after possible success with Atleti in La Liga and the Champions League.
On top of that, he's likely to find himself on the plane to Brazil with Spain next summer.
Rodri (Barcelona/Almeria)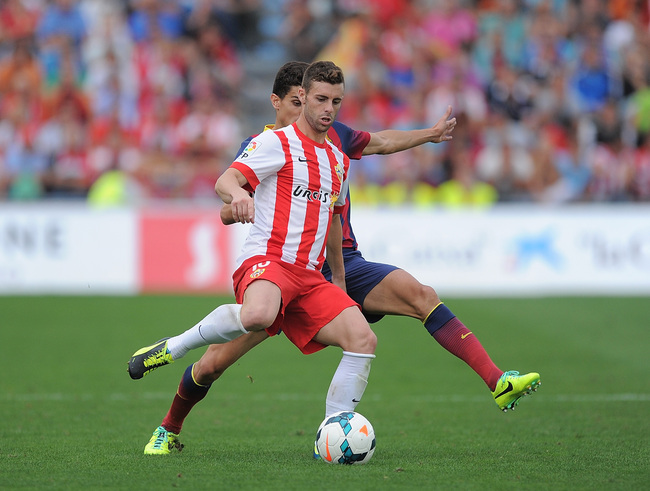 Denis Doyle/Getty Images
Diego Costa. Lionel Messi. Cristiano Ronaldo. Rodri.
That's how, despite Almeria being rock bottom of La Liga, this season's Pichichi is beginning to take shape.
Rodri, on loan from Barcelona, has scored five goals in eight matches already, prompting thoughts that he may be better suited to a team higher up the table.
Hector Moreno (Espanyol)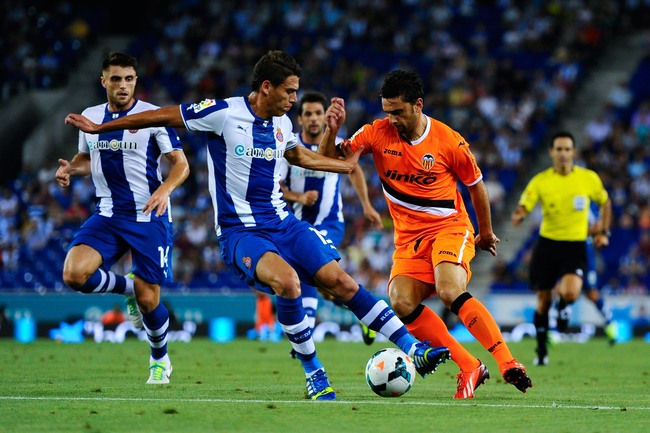 David Ramos/Getty Images
Any club looking for a reliable central defender this winter may turn their attention to Cornella-El Prat.
There they will find Espanyol's talented Mexican (25) Hector Moreno playing for a club who won't want to sell, but may have to.
The Express have previously reported interest from Swansea, Cardiff City and Rubin Kazan.
Javier Aquino (Villarreal)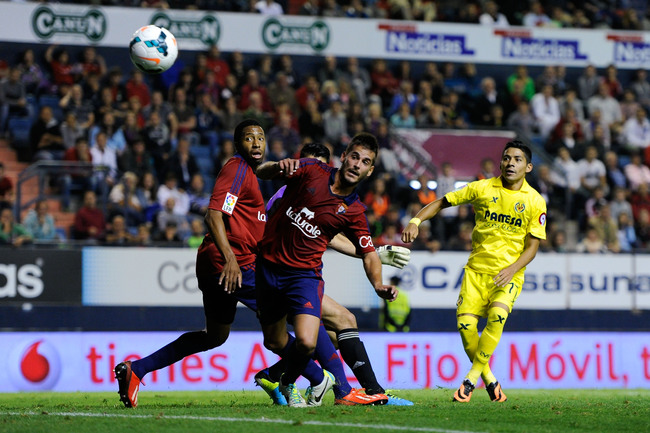 David Ramos/Getty Images
Villarreal's old guard, Cani and Bruno Soriano, have been two of the more notable reasons why the Yellow Submarine sit fourth in La Liga.
Another string to their bow has been Mexican winger Javier Aquino (23).
He only joined the club in January, but if he continues as he has started the season, he will be catching the eye of plenty of Europe's top sides.
Patrick Ebert (Real Valladolid)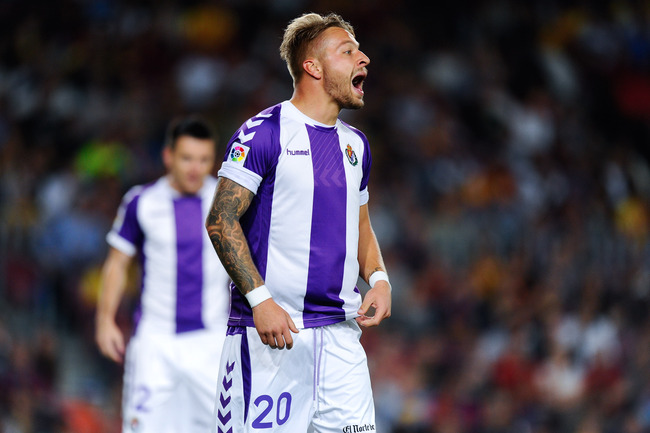 David Ramos/Getty Images
If it wasn't for injuries, Patrick Ebert (26) may have already left Real Valladolid.
The German right-sided midfielder compiled his own compilation for goal of the season last year, and continues to be his side's most creative attacking outlet this season.
Valladolid would hardly be able to refuse a reasonable offer, either.
Keep Reading