England sport stars Jack Wilshere and Kevin Pietersen became embroiled in a Twitter row on Monday evening, per the Daily Mail's Matt Lawton, following the former's earlier comments over nationality.
The rights and wrongs of using nationalised players have been a hot topic this week, following the revelation that the English FA—per BBC Sport—is tracking the progress of 18-year-old Manchester United midfielder Adnan Januzaj.
Wilshere stated on Tuesday "the only people who should play for England are English people," per BBC Sport, prompting South Africa-born Pietersen to challenge the Arsenal player over his stance:
@KP24 With all due respect Mr Pietersen the question was about Football! Cricket, cycling, Athletics is not my field!

— Jack Wilshere (@JackWilshere) October 9, 2013
Following the above exchange, Pietersen once more responded, pointing out that nationality in football is no different to any other sport:
.@JackWilshere same difference.. It's about representing your country! IN ANY SPORT!

— Kevin Pietersen (@KP24) October 9, 2013
The whole affair will have disappointed footballing authorities, with reaction to Hodgson's comments regarding Januzaj on BBC's Match of the Day programme filling the back pages for most of the week.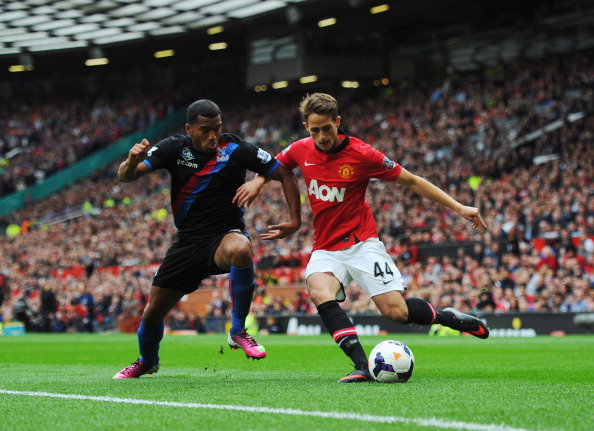 Michael Regan/Getty Images
There will be many advocates of the sentiments expressed by Wilshere, whose off-the-cuff remarks in the heat of a press conference were well-intended, but the Arsenal man has proceeded to keep the delicate issue in the public domain via his use of Twitter.
Wilshere had claimed his views were not "referring to Janujaz" (sic), but that has proven hollow according to Henry Winter of the Daily Telegraph, with the FA's own transcript of the conference recording the question as:
Jack, there has been lots of talk over the past few days about the lad Januzaj, who is at United, potentially playing for England in the future. We have with players like you, Ross Barkley and Ravel Morrison all coming through, what would your view be about playing with foreign players with England, or even watching them from the bench?
Unfortunately for Wilshere, initial comments aimed with the good intention of protecting the roots of English football have come back to bite him.
The Arsenal man has since stated he "wishes [Januzaj] were English", a statement with which many England supporters would agree:
Great respect for people like KP, Mo Farah and Wilf Zaha - they make the country proud.

— Jack Wilshere (@JackWilshere) October 9, 2013
Wilshere's honesty in answering a question in which, it is important to note, he never used any words to the effect of "born in England," has caused more fuss than he would have imagined.
The likely effect will be that it makes the youngster more guarded in future press conferences, which is a shame given the monotony of many interviews and media gatherings in modern football:
To be clear, never said 'born in England' - I said English people should play for England.

— Jack Wilshere (@JackWilshere) October 9, 2013
Rather than question Wilshere further on the issue, on which he has made his case, it is perhaps more important to question the England management structure on why a 21-year-old has been allowed to become the centre of a media storm in the week ahead of two important matches.
Had the issue been left at his original comments, perhaps with an FA-issued clarification, there would now be no story. Wilshere's continuation of the debate, though, has seen it make extended headlines.
Advisors to Wilshere, and the England squad as a whole, have questions to answer. Why was the midfielder placed in front of the media after a week in which he had already been slammed for his decision to smoke?
As for the issue itself, at a time when BBC Sport reports that only 32.26 percent of Premier League playing time is filled by British players, it is always going to be a sensitive issue.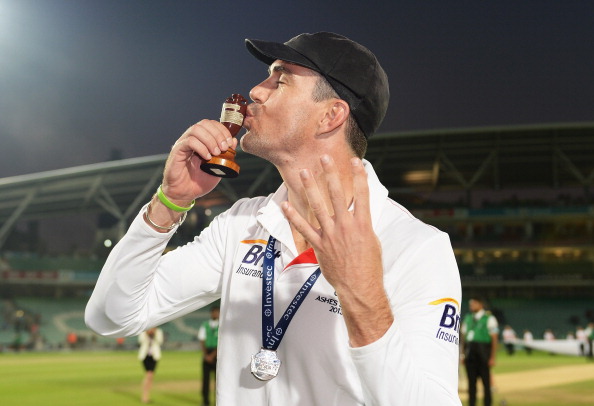 Gareth Copley/Getty Images
Foreign-born athletes, such as Pietersen, have represented England well in many sports. However, each situation is unique and should be judged as such.
Given the complexity of the debate and the issues at hand, it would be wise for Wilshere not to be seen as an authority figure on the matter.
The best thing that could happen now is that he makes no further comment. It is time for England's press officer, as well as his advisers, to control the story.