Why Premier League Teams Will Achieve European Football's Next Great Dynasty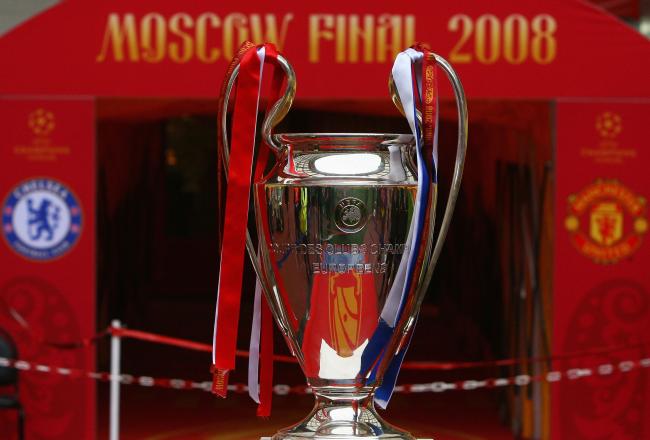 Alex Livesey/Getty Images
From the mid-1970s and for the best part of a decade, it was a familiar sight to see an English team compete in the European Cup final.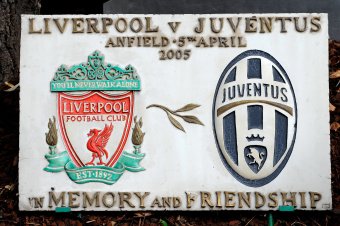 Claudio Villa/Getty Images
Liverpool (four times), Nottingham Forest (twice) and Aston Villa all lifted the huge trophy in that time span, but the Heysel stadium disaster and ensuing ban on English clubs from European football put an end to the dominance.
English football was a long time recovering on the continental stage; not until Manchester United in 1999 did another Premier League team (or old First Division team) reach the final again after 1985.
Following that decade-and-a-half gap between English finalists, the Premier League has been reinvented, reborn, renewed. The best English sides became the best European sides and, though they have faltered somewhat over the last couple of years on the whole, the stage is set for English teams to push on and dominate the scene of European football once again.
Post-Heysel and the Opportunism of Others
Italian clubs gained huge strength in the period in between, having 10 finalists from '85 to the turn of the century, but other nations such as Portugal, Holland and Germany all had at least three finalists too.
AC Milan won three times and were beaten finalists themselves along with Sampdoria and Juventus. Ajax reached back-to-back finals, one-off winners such as Red Star Belgrade triumphed and in the early '90s, the European Cup became the Champions League.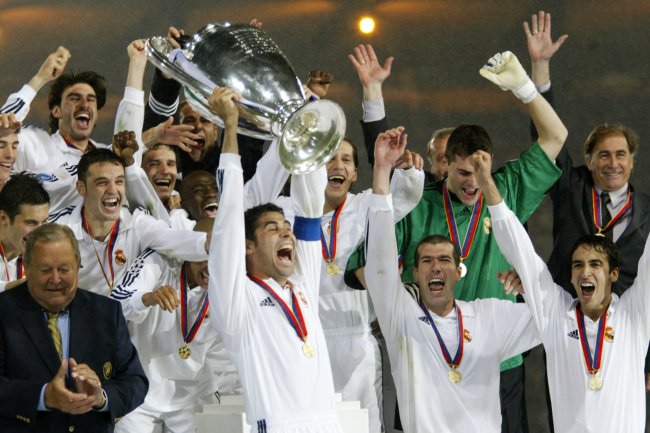 Gary M. Prior/Getty Images
Then there was also Real Madrid—three wins in five years—to bring us up to the early 2000s.
And, finally, England were ready to challenge once more.
Three Challengers, One Country
From the 2000-01 season up until last year, 13 seasons in all, England had at least one representative in the last four of the Champions League in no fewer than 10 of the campaigns, a quite phenomenal record and testament to the ongoing and enduring strength of the competition.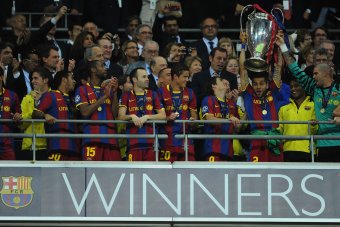 Jasper Juinen/Getty Images
For comparisons' sake, Spain have had at least one semi-finalist in 11 seasons from the last 13; Germany in six, Italy in five.
Going by the actual number of English clubs reaching the last four, the Premier League accounts for 31 percent of all semi-finalists since 2000-01, just below Spain's 33 percent and far higher than Italy or Germany (both 13 percent).
Barcelona, of course, have been a dominant force of late, reaching the last six semi-final stages in a row and winning three finals since 2006. They remain a huge force despite being perhaps at the very beginning of an interesting transition phase, and will remain amongst the favourites for any trophy.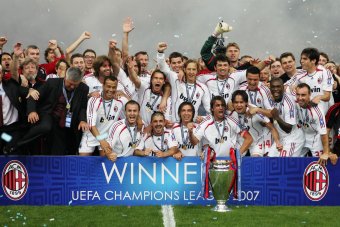 Laurence Griffiths/Getty Images
By and large, it has been the Catalan side, Bayern Munich or AC Milan providing opposition to England's clutch of sides doing battle for the Champions League title, though of course other clubs have been there or thereabouts at times.
Schalke, Villarreal and PSV Eindhoven have all reached the last four over the past decade, though these were one-off challenges, not repeated thereafter.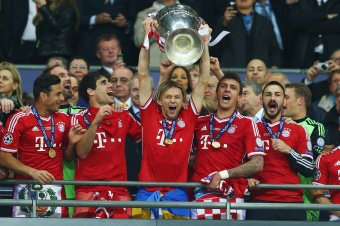 Alex Grimm/Getty Images
Similarly, there has been the infrequent random winner—Porto in 2004, Inter Milan in 2010 after previously not reaching the last four since 2003—but Barça, Bayern and Milan make up nine of the 26 finalists since 2000-01.
Those three giants plus English sides account for 65 percent of the finalists since 2000-01.
That is the dynasty that the Premier League has created, coming close to holding sway over the Champions League for more than a decade, and which can go one step further over the coming four or five years.
Why the Premier League will Prove Strong Once More
Plenty of people took the absence of Premier League teams from the latter stages of last season's Champions League as evidence that the heyday of the top flight in England had passed, that there would be no more Chelsea, Liverpool, Manchester United or Arsenal in the final and that Germany's finest had taken their place.
All very admirable, and certainly true for the immediate term, but it's a notion which is unlikely to be sustainable in the mid-term.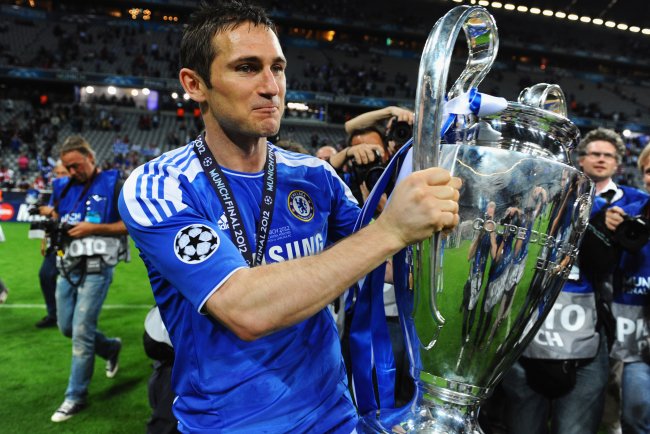 Mike Hewitt/Getty Images
The Premier League has money, ambitious clubs and chairmen, an allure to big players and enough competition at the top end of the domestic table to keep fans coming back for more, to keep the players motivated and to keep the prizes on offer suitably enticing.
Take the Manchester scenario as an example.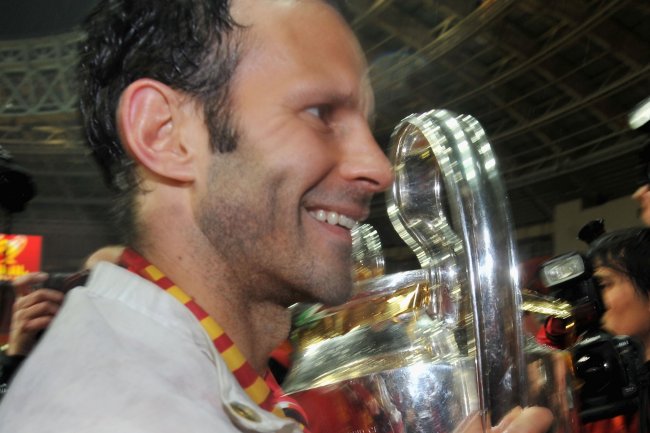 Shaun Botterill/Getty Images
The rise of City, culminating in their league-title triumph, forced Manchester United to try even harder to win back the crown prior to Alex Ferguson's retirement. In turn, City, disappointed at losing their crown, have replaced their manager, invested further funds in the team and will try again for the title.
In so doing, their team and squad has improved, and they will be more capable of, over time, performing well in Europe.
United will again have to chase to catch up after this bedding-in season for their own new manager, and the process continues.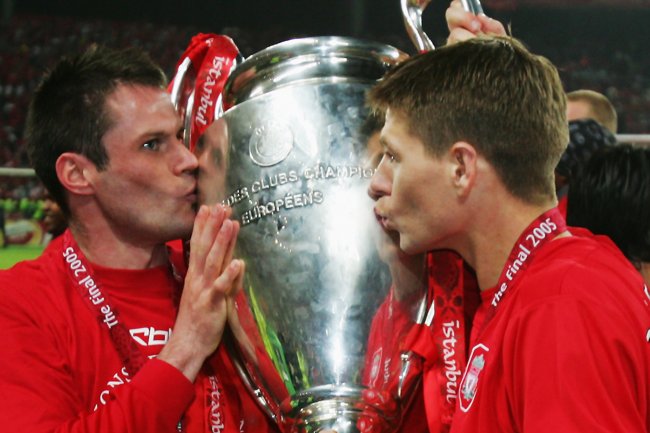 Alex Livesey/Getty Images
Meanwhile there's Chelsea and Arsenal struggling to not just keep up but also overtake, while Tottenham, Liverpool and perhaps even Everton are also renewing their squad, management and off-field approach to close the gap, take on the top sides and, in time, replace them.
The competitive nature of the league is self-replicating, with teams simply having to improve or else fade into obscurity.
When will an English Team Win the Champions League?
It could, but it's certainly not likely to, be this season.
In all truthfulness, Arsenal look the best-equipped Premier League side to have a go at Europe's finest, and up until a month ago there were serious doubts around England whether they were even good enough to retain their top-four status domestically.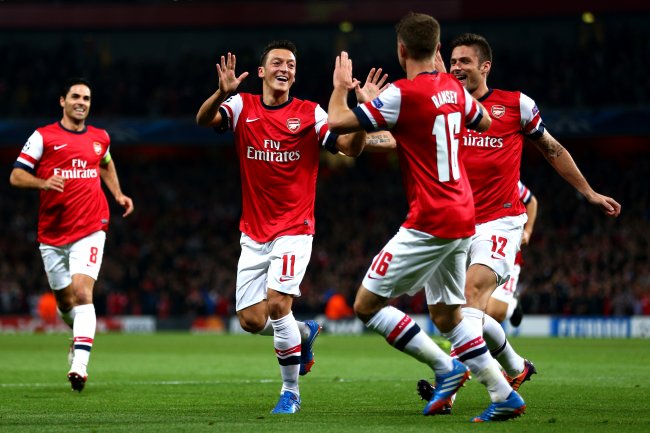 Paul Gilham/Getty Images
While it might not say much for English sides' capabilities in the here and now, it does speak volumes for the need to be experienced in continental football and have a settled side.
The rest of the challengers are still settling into place following new managerial appointments and coming to grips with the task of navigating the group phase. As Manchester City have shown, that can take some doing.
So, when?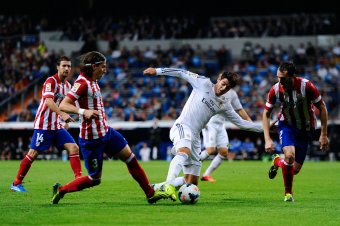 David Ramos/Getty Images
Realistically, few teams in Europe can compete with Bayern Munich right now, who look a very complete side, while Barcelona will always be up there with the best while the current squad of players remains together. A level down, Borussia Dortmund, Juventus and possibly PSG, Atletico and Real Madrid will all be contenders too.
Premier League sides should be looking at the next two seasons as an opportunity to rebuild, strengthen where appropriate and gauge the level needed to really challenge those top two or three sides.
After this season and over the next three years or so, it is probable that a number of Premier League sides will reach the last eight again, possibly going even further. The planning and team-building taking place at a large number of top-end Premier League clubs make it inevitable that one or two will fare better, and quicker, than others and will be a threat on the continental stage.
Whether that be Tottenham, Manchester City, Liverpool, Arsenal, Manchester United or Chelsea, or a regularly mixed-and-matched combination of two or three of them, you can be sure that a Premier League side will be back in the final four within the next few short years.
And, following them, other clubs will inevitably strengthen, chase and catch up, leading to the spiral effect once again, which will place English league sides at the highest seats of the Champions League table, challenging for top honours and bringing the trophy home again.
This article is
What is the duplicate article?
Why is this article offensive?
Where is this article plagiarized from?
Why is this article poorly edited?