Swansea City proved incapable of defending their Capital One Cup title, losing a third-round clash with Birmingham City earlier in the week. Meanwhile, Arsenal advanced in pursuit of the trophy with a thrilling escape in penalties against West Bromwich Albion.
So the clubs return to Premier League play after going through starkly different emotions. Arsenal, which currently sits atop the table, must capitalize on their early success and the momentum provided by the narrow victory.
On the flip side, Swansea must rebound quickly. They are sitting comfortably in the middle of the table, but everything is bunched up. The Swans can't let the disappointment for the Cup loss cause things to spiral out of control early.
Let's take a look at all the key information for the weekend clash, followed by a breakdown of the top storyline and a match prediction.
What's your prediction for the Premier League match?
Where: Liberty Stadium in Swansea, Wales
When: Saturday, Sept. 28 at 12:30 p.m. ET (5:30 p.m. BST)
Watch: NBC and Sky Sports 1
Live Stream: NBC Sports Live Extra
Match Forecast (via Bloomberg Sports)
Arsenal: 44.9 percent
Swansea: 30.9 percent
Draw: 24.2 percent
Top Storyline: Will mounting injury concerns derail Gunners' strong start?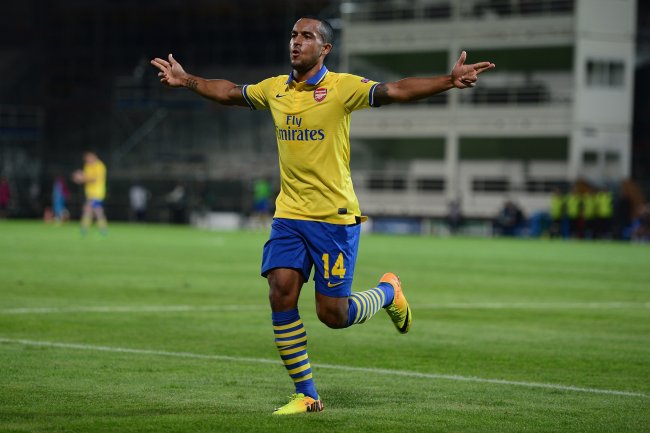 Jamie McDonald/Getty Images
It seemed like the sky was falling at Emirates Stadium after Arsenal dropped their Premier League opener against Aston Villa. But they bounced back immediately, surviving a Champions League playoff test from Fenerbahce and winning four straight league matches to take over the top spot.
Add in the arrival of Mesut Ozil, who's lived up to the hype as a player capable of providing a major boost to the club's attack, and things were beginning to look really promising for the Gunners. Injuries are now starting to become a major concern, however.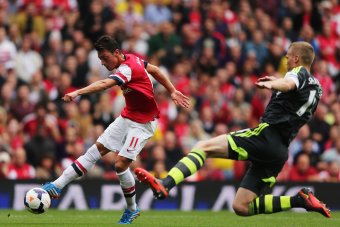 Ian Walton/Getty Images
Arsenal has a mounting injury list that includes the likes of Theo Walcott, Santi Cazorla, Lukas Podolski and Alex Oxlade-Chamberlain, among others. The Gunners' depth, a strength when the campaign began, is slowly fading.
They still have enough talent to win matches, especially with the return of Mikel Arteta to provide further stability in the midfield. There just isn't as much margin for error since Arsene Wenger doesn't have as many reliable options to choose from.
It makes this next stretch of games leading up to the next international break critical for Arsenal. If they can survive without going through a lull, likely by leaning on Ozil and Olivier Giroud, the Gunners should return from the break in good shape.
Prediction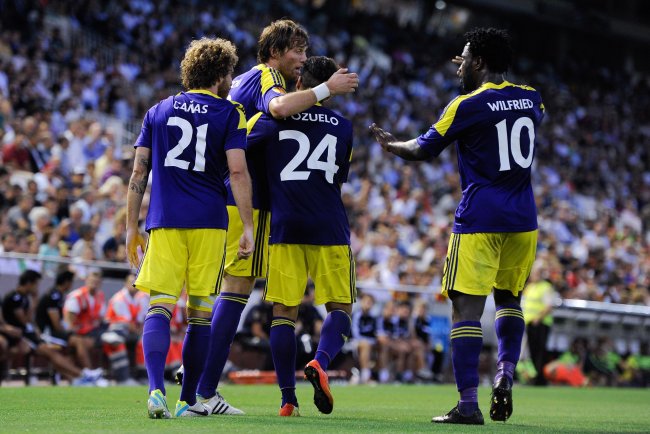 David Ramos/Getty Images
Arsenal, which rank second in the Premier League with 11 goals in five matches, go up against a Swansea squad that held two straight clean sheets before a makeshift group gave up three goals to Birmingham.
The battle between the Gunners' attack and the Swans' defense will decide the match. Even without some of the key pieces mentioned above, Arsenal should still have enough firepower to make life difficult on Swansea.
Expect a tightly contested match for the first hour before Arsenal takes over in the final 30 minutes to secure three more points.
Arsenal 2, Swansea 1