Biggest World Football Blunders of the Weekend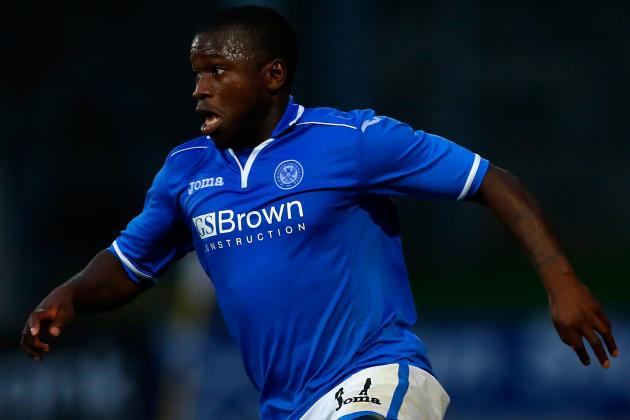 Paul Thomas/Getty Images

Welcome to another edition of the biggest world football blunders of the week, where this time we bring you a Premier League game from England, another from Scotland and then plumb the depths of Moldova, Australia and the like.
Check out last week's edition featuring a kit man and a top-flight striker.
Enjoy the wacky, weird and wonderful mistakes of the footballing weekend!
Begin Slideshow

»
We begin our tour of the inane and the insane with a visit to Moldova, and 18 year old goalkeeper Radu Mitu.
The young Milsami Orhei stopper stretched mightily to keep the ball in play and looked to quickly set his team on their way to build from the back with a throw out...before changing his mind a split-second too late.
It's hard to tell by the looks on his teammates' faces if they were already down 6-0 at the time, or if they're just used to this sort of thing.
Top-flight referees get some stick in the press and from fans for being too cautious at times, and for giving "soft" free kicks when there has been minimal contact.
So let's head down under to Australia, where a lack of physical contact is frowned upon and challenges which would be deemed red cards in Europe are commonplace without punishment of any kind.
Not really, of course...but you'd never know that from this clip. This is just a "solid challenge," and the arm was just to "slow him down."
Like a flash, we're back in Europe and heading into the Scottish Premier Football League, where St. Johnstone were entertaining Aberdeen.
Most of the entertainment in a 0-0 draw was provided by Nigel Hasselbaink—yes, nephew of Jimmy Floyd—and his impression of an olympic swimmer.
Needless to say, the referee was less than impressed by his actions and the attacker received a yellow card for his rather blatant attempt at a dive.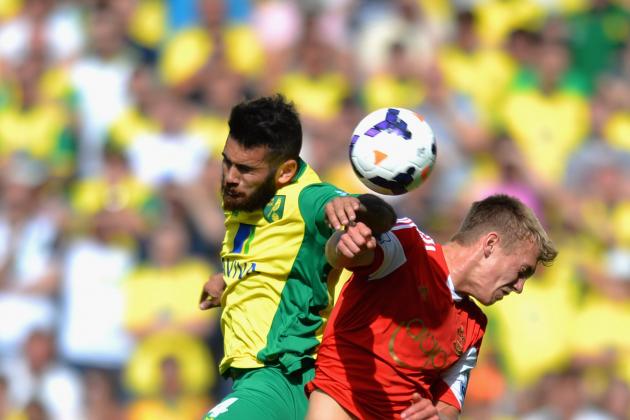 Christopher Lee/Getty Images

Howard Webb was the man in the middle officiating the Premier League match between Norwich City and Southampton at the weekend, a game that the Canaries won by a goal to nil.
There could, and perhaps should have been more goals in the game—but Webb decided that two apparent handballs were, in fact, not.
Certainly an element of doubt existed over whether James Ward-Prowse's handling of the ball from a knock-down inside his own area constituted a penalty or not, but there should have been no question about a handball block by Bradley Johnson's arms extended above his head, which was also turned down.
A bonus blunder for you ahead of international week; this one actually took place the week before this one, but the low-key friendly between Hungary and Czech Republic might have escaped your attentions and the open-goal miss is definitely worth seeing.
Petr Jiracek was the guilty party, spooning an effort over with the goal at his mercy from all of three yards out.
In fact, his technique was so bad that he didn't just miss, but actually put his shot back across goal while simultaneously hitting it wide and over. New Aston Villa striker Libor Kozak scored the winning goal in this game, and Villa fans will be hoping his finishing skills are significantly better than his team-mate Jiracek's.