The MLS All-Star game is more than just a showcase of talent for the league, it is also a chance to prove it can hang with some of the top clubs in the world.
After consecutive losses to Manchester United in the annual event, the best in the country were able to defeat Chelsea by a score of 3-2, with Chris Pontius earning the MVP award. The squad will now try to get a winning streak going with the upcoming match against Roma.
While the Serie A club is certainly capable of getting a win, there are a number of MLS players looking to stand out with a strong performance in this one. If the host squad is able to pull out a victory, watch for these players to be named MVP of the match.
Graham Zusi
Greg Fiume/Getty Images
Over the past year, Graham Zusi has been a breakout star for the United States national team. The midfielder has becoming a regular at World Cup qualifying matches and has shown a great ability to set up plays for teammates.
That skill has been apparent in MLS play for a while, as he led the league in assists during the 2012 season.
With the All-Star game taking place in Kansas City, Zusi will get a chance to play in front of his home crowd and show off the skills that put him in this match in the first place.
He has the ability to get multiple assists in this contest to help his side get a win.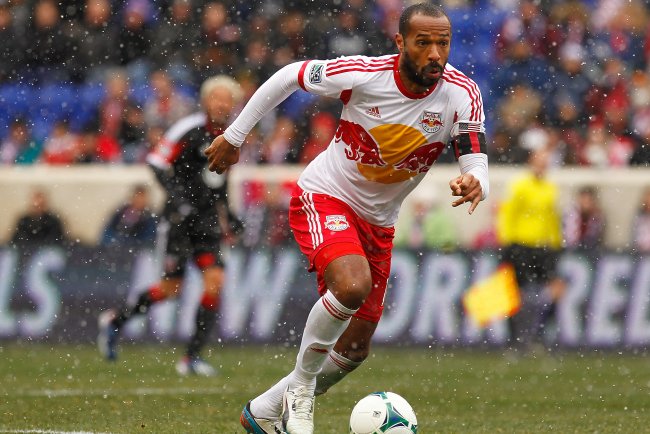 Mike Stobe/Getty Images
Since coming to the United States after an enormous amount of success with Arsenal and Barcelona, Thierry Henry has continued to excel with the New York Red Bulls.
Last season, the 35-year-old veteran had an impressive 15 goals and 12 assists in 26 matches, and he has not slowed down much this year either.
Despite getting up there in age, this exhibition format will give him the opportunity to showcase his incredible ball skills. While Roma is solid defensively, he should be able to beat anyone one-on-one and get the ball into the net.
Chris Wondolowski
Jonathan Ferrey/Getty Images
Throughout the Gold Cup, Chris Wondolowski showed his knack for being in the right place at the right time.
The San Jose Earthquakes star scored five goals in the tournament and did his best to possibly earn a spot on the World Cup roster. He has a great finishing ability near the net and does not waste opportunities when he has them.
With so many talented midfielders and forwards that will be playing alongside him in this match, there will be plenty of chances in front of the net. If Wondolowski takes advantage of these, he will score at least a goal or two to try to win MVP.
Landon Donovan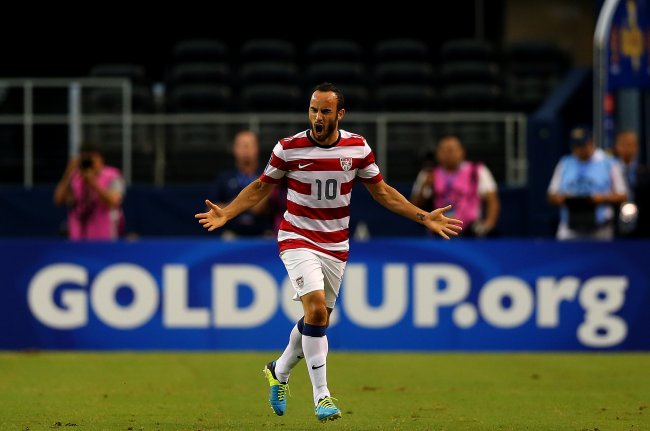 Ronald Martinez/Getty Images
While Wondolowski had a few impressive moments in the tournament, Landon Donovan once again showed that he was one of the best in CONCACAF with an outstanding showing.
The American had five goals and seven assists in the tournament and is looking to continue this hot streak when he returns to MLS play.
He currently has complete control of the ball and can put it wherever he wants as he sets up teammates for goals. Donovan also has incredible vision with his ability to make passes anywhere on the pitch.
As arguably the most popular player in the match, it would not be surprising to see him earn MVP in this one.
Follow Rob Goldberg on Twitter for the latest breaking news and analysis.