Ethiopia got a huge 2-1 victory on Sunday to eliminate South Africa from contention in the 2014 World Cup.
Ethiopia entered Sunday with a two-point lead over South Africa in Group A of African qualifying for the World Cup in Brazil. With only one match remaining for both squads, the five-point advantage is enough to win the pool.
Unfortunately for the losing squad, only one team advances to the next round from each group.
It appeared as though South Africa had a chance in the early going. After some chances from both sides, the road team got on the board first with a score by Bernard Parker in the 34th minute.
Neal Collins of The New Age described the opening score:
Bernard Parker, 33rd minute #Bafana go 1-0 up in #ethiopia, left-foot low volley from angle ATTITUDE not ALTITUDE

— Neal Collins (@nealcol) June 16, 2013
However, that lead did not last long, as Ethopia was able to get the equalizer before halftime. Getaneh Kebede took advantage of a mistake from the defense and got the ball close to the net, which he easily finished to make the score 1-1 in the 44th minute.
As Fisseha Tegegn of the blog Total 433 notes, this was truly a strong effort from everyone involved:
Fantastic play from Addis Hintsa, Shimelis and Getaneh to create that goal. What a finish. Min 44; Ethiopia 1-1 South Africa

— Fisseha Tegegn (@fisseha505) June 16, 2013
By halftime, the fans could not contain themselves, as demonstrated by Aki Anastasiou:
This game between South Africa & Ethiopia is nail biting. We are playing so well! Go Bafana Bafana! Let's do this! #Brazil2014

— Aki Anastasiou (@AkiAnastasiou) June 16, 2013
After intermission, the match was just as competitive, although one big mistake ended up making the difference. Parker once again showed his scoring ability in the 70th minute, although it was on the wrong end of the pitch.
The forward headed the ball directly into his own net, giving Ethiopia the 2-1 lead with not much time remaining on the clock.
Jonty Mark was one of many people who were impressed by the shot, despite the fact that it went in the wrong direction:
That was probably the best header I've ever seen ... in the wrong direction. Unlucky Bernard Parker, scores at both ends. #Bafana

— Jonty Mark (@jontymark) June 16, 2013
Still, this was enough to sink South Africa for the match, and as a result, the rest of qualifying. Ethiopia held on to the lead and clinched the division to advance to the next round.
The hosts of the 2010 World Cup gave a valiant effort, but it was not enough on the day.
Grades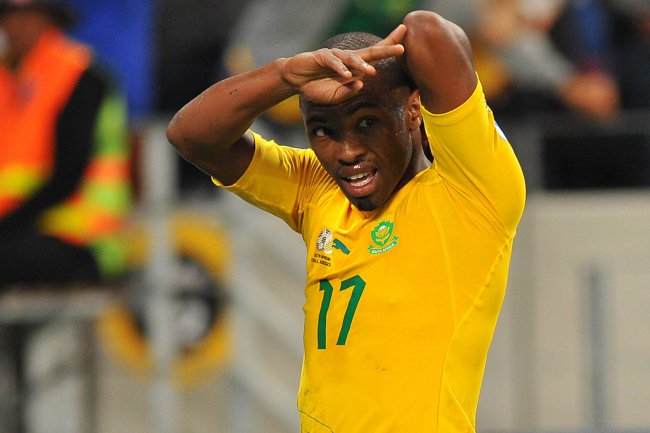 Gallo Images/Getty Images
Bernard Parker, South Africa: B-
It is hard to be too rough on Bernard Parker. He was able to put his side on top in the early going, although he canceled that effort with an own goal late in the match. In reality, South Africa would be in the same position if the forward did not play at all, so the grade cannot be too bad for having the decisive mistake.
Tokelo Anthony Rantie, South Africa: A-
Despite coming in as a sub, Tokelo Anthony Rantie was a big part of the match. He created a bunch of strong opportunities for himself and others late in the contest and almost helped his side tie the score a number of times.
Getaneh Kebede, Ethiopia: A
With a goal shortly after halftime that ignited the home crowd, Getaneh Kebede became almost a national hero in an instant. He was often around the ball throughout the match and his strong efforts helped Ethiopia advance to the next round.
Minyahil Teshome Beyene, Ethiopia: A-
On both ends of the pitch, the midfielder did everything in his ability to help his squad. He was there to clear balls on the defensive end, and he pushed the action on offense to complete a strong day of work.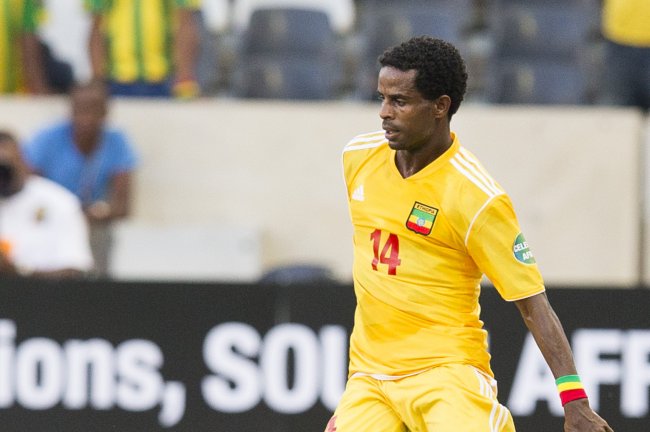 Gallo Images/Getty Images
Ethiopia
Pos

.
Player
Grade
G

Jemal

Tassew

A-
D

Abebaw

Butako

B-
D

Aynalem

Hailu

Reda

B+
D

Biyadigligm

Zewc

B
M

Addis

Hintsa



B
M

Asrat

Megersa

Gobena

B+
M

Minyahile

Teshome

Beyene

A-
M

Shimeles

Bekele

(Off 60')
C+
F

Tafese

Tesfaye

B
F

Getaneh

Kebede

A
F
Saladin Said
B-
Substitutes
M

Adane

Girma

(On 60')
B-
South Africa
Pos

.
Player
Grade
G

Itumeleng

Isaac

Khune

B-
D

Anele

Ngcongca

B
D
Eric

Molomowanadou

Mathoho

B+
D

Tebogo

Langerman

B
D

Thabo

Nthethe

C+
M
Dean

Furman

B-
M
May

Simphiwe

Mahlangu

B
M

Reneilwe

Letsholonyane

A-
M
Lawrence

Siphiwe

Tshabalala

B
M

Thuso

Phala

C
F
Bernard Melvin Parker
B-
Substitutes
F

Tokelo

Anthony

Rantie

(On 51')
A-
M

Tlou

Mashedi

Segolela

(On 65')
B
F

Katlego

Mashego

(On 79')
B-
What's Next?
World Cup qualifying does not continue for either team until Sept. 6. Ethiopia has a road match against Central African Republic, while South Africa hosts Botswana in the final contests for both sides in this round.
Follow Rob Goldberg on Twitter for the latest updates in sports.