With one final tune-up before restarting World Cup qualifying, Mexico will battle Nigeria in a highly anticipated international friendly.
Mexico has a number of big matches coming up in the month of June. World Cup qualifying picks up with a battle against Jamaica on June 4, followed by matches against Panama and Costa Rica.
If the squad is not careful, it can fall into a bad position in the CONCACAF standings.
Meanwhile, Nigeria has an upcoming match against Kenya with the stakes just as high. This international friendly will give both sides a chance to work out any issues before heading into the important matches next week.
This is certain to be an exciting battle to watch, so make sure you do not miss a second of the action.
When: Friday, May 31
Time: 9 p.m. ET
Where: Reliant Stadium, Houston, Tex.
Watch: ESPNEWS
Live Stream: ESPN3
Preview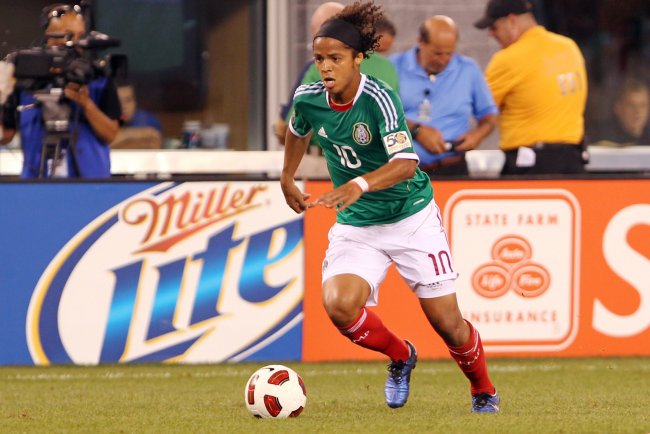 Anthony Gruppuso-USA TODAY Sports
After some strong play heading into 2013, Mexico has seen a lot of draws in recent months. The squad also saw a low point when it fell to the United States at home in Azteca Stadium.
However, there is still a lot of talent on the El Tri roster; it simply needs to perform better than it has as of late.
Giovani dos Santos is one of the biggest players to watch. The forward is one of the best offensive players in the world, but he has struggled lately and has not provided his side much of an opportunity to score. He and Javier Hernandez need to become much bigger factors going forward, and that must start in the friendly.
On the other hand, Nigeria is playing as strong as ever after winning the African Cup of Nations in February. It is clear that the talent is there to compete with almost any opponent in the world.
Sunday Mbah has been a strong scorer for the national team, while John Mikel Obi and Victor Moses help in the middle of the field.
If these players can live up to expectations, they can surprise the crowd with a victory in this matchup.
Mexico Player to Watch: Javier Hernandez
Jerome Miron-USA TODAY Sports
Scoring goals has not been that easy in recent matches for Mexico. A lot of this falls on Javier Hernandez, who is the best pure goalscorer on the roster.
Chicharito has a lot of speed to make runs behind the back line of the defense, which makes him very tough to defend. As long as he stays onside, he can be a threat to score.
Nigeria has to make sure the players remain between him and the goal and are as physical as possible when close to the net. Otherwise, he will be celebrating a lot in Houston.
Nigeria Player to Watch: Sunday Mbah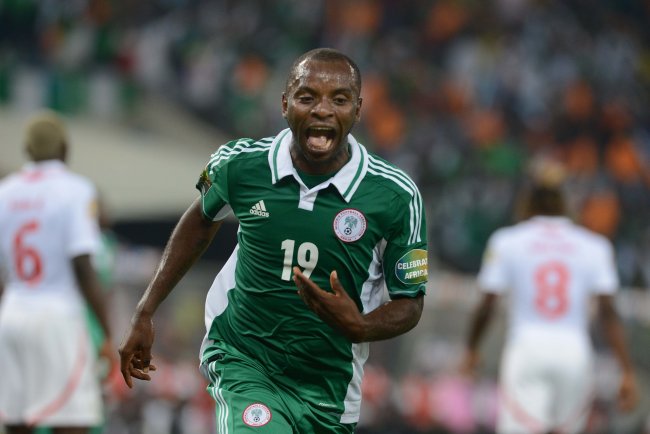 Gallo Images/Getty Images
Mbah was the hero of the Africa Cup of Nations. The forward scored the only goal in the finals against Burkina Faso, and he was solid throughout the entire tournament.
He is very skilled around the goal and must be someone that the defense watches at all times.
Of course, even with the extra attention, he has the ball skills to beat some of the better defenders he faces. Basically, Mexican goalkeeper Jesus Corona better be alert whenever Mbah has possession.
Prediction: Mexico 2, Nigeria 1
While Mexico has not been perfect lately, the squad still has a lot of talent. The offense is skilled enough to get points on the board against even the best defenses in the world.
Manager Jose Manuel de la Torre will likely test out a few different lineups in an effort to prepare for the World Cup qualifying, but the team should still be successful close to its home soil in Texas.