Relegation Watch: Most Important Battles of the Premier League Weekend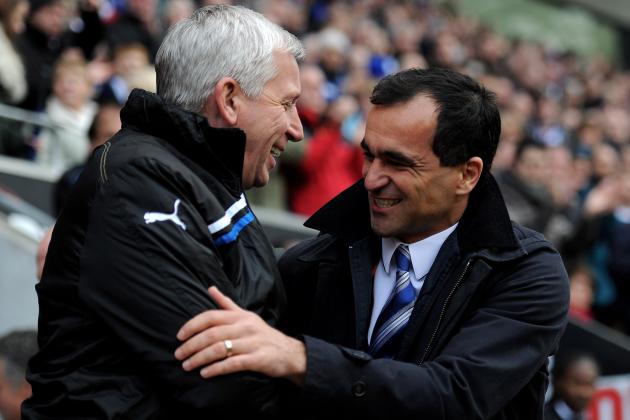 Michael Regan/Getty Images

It's all getting a bit tight down at the bottom of the Premier League.
Even teams whom were considered in no way relegation candidates are now being factored in as potential bottom three-ers.
Sunderland and Norwich—both of whom are lingering dangerously close the drop zone, and have only taken eight points from their last eight games—face each other on Sunday. And either (or indeed both) may well be candidates for the most important relegation battles come next weekend.
However for now, it is just the bottom five that fill these slides, with just five points separating these sides.
Find out what is in store this weekend, including the almighty clash that sees Christopher Samba try to steamroll Christian Benteke in attempt to gain victory for his side.
All fixtures, results and league positions taken from BBC.
Begin Slideshow

»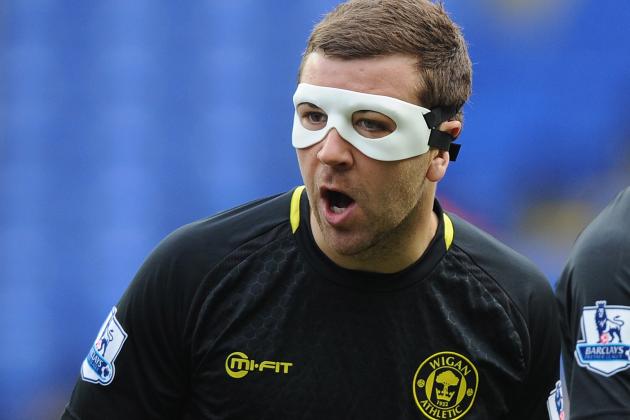 Steve Bardens/Getty Images

Wigan were missing from Premier League action last weekend, and luckily for those in the following slides, seem to be concentrating on the FA Cup with a 3-0 victory over Everton. But this victory outside of the league could well kick-start Wigan's the Latics in league play.
And they haven't got that bad a matchup with the visiting Newcastle either.
The French revolution has seen the Magpies gain four wins from their last six games, with only losses to Swansea City and Gareth Bale, sorry, Tottenham Hotspur, putting a dent in their recent form.
But Wigan do alright at home.
Their own recent results suggest they either score three and win, or concede four and lose. Newcastle will be hoping it is the latter to give themselves breathing space from even being mentioned in the same sentence as relegation. Wigan, meanwhile, will be hoping they can build on that FA Cup victory and kick-start their annual great escape.
And James McArthur looks more than ready to break out of the bottom three.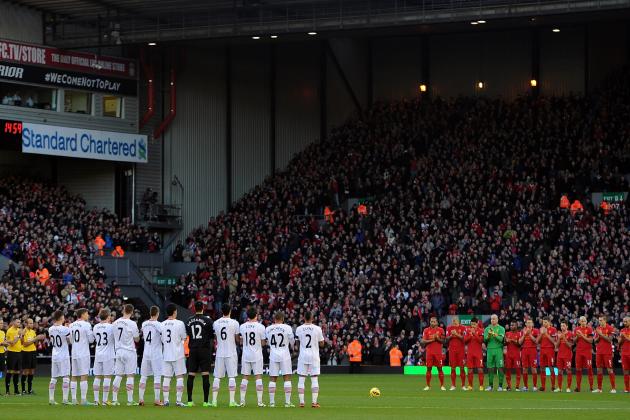 Chris Brunskill/Getty Images

Since Southampton's stunning victory against Manchester City, things haven't been so saintly for fans down on the south coast.
Losses to Newcastle and Queens Park Rangers, and a draw last weekend to Norwich have dragged them right back into the relegation mix. Their troubles look to worsen too as in-form Liverpool come to town.
Three wins on the bounce have seen the Reds climb to sixth from ninth, with Brendan Rodgers' side now having a shot at reaching the Europa League qualification spot. And they will not let that go without a fight.
With 66.6% of Southampton's wins coming at St. Mary's, Liverpool know that it won't be easy, but they'll be looking to leave with a win. And they most probably will.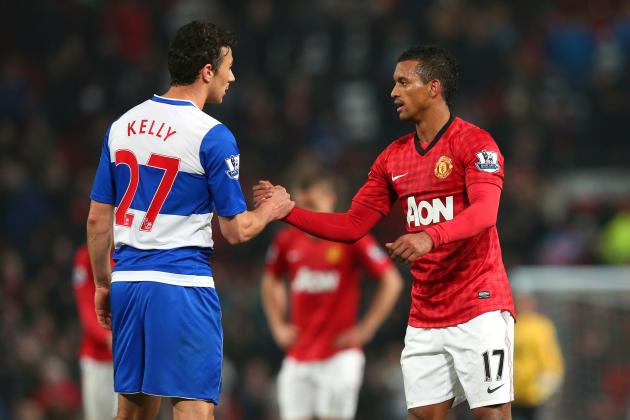 Alex Livesey/Getty Images

One team in even worse form than Southampton however, is Reading. Their improvement in results seem to have come and gone. And they are now 1/7 favorites for the drop. That's even more than QPR—and they're bottom.
After sacking their manager Brian McDermott earlier in the week and with no replacement lined up, the visit to Manchester United couldn't come at a worse time.
United are top, and having not lost in the league since Norwich in November they are huge favorites. Sir Alex Ferguson's side will look to continue their dominance with a convincing win. The manager-less Royals will most likely leave Old Trafford pointless, and could go bottom by the time your Chinese takeaway has been delivered Saturday night.
At least the Royals have a few easy matches on the horizon though, and haven't got Arsenal and Liverpool in their upcoming fixture list.
They have? Oh.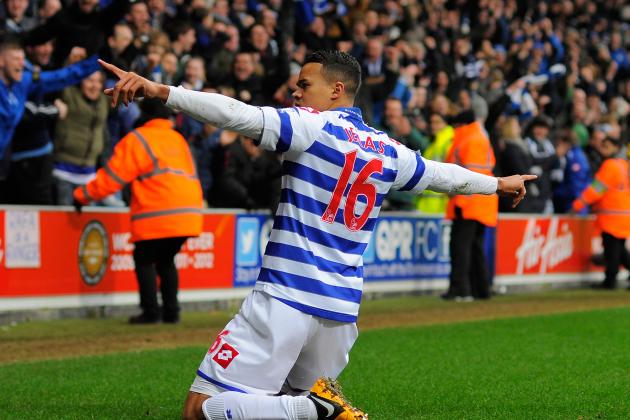 Charlie Crowhurst/Getty Images

Both teams have a lot to lose should relegation be bestowed upon them. Martin O'Neill would be turning in his Black Cat shaped bed if Aston Villa go down after taking them to Europe in past years. And Tony Fernandes would turn in his dollar sign shaped bed if QPR were to go down.
With both teams collecting two wins in their past four games, this is a meeting of the most in-form teams that are lingering in or around the drop zone. However it is also a meeting of the most inconsistent and unpredictable.
Fox Soccer would probably bill this as the "Battle of the Giant Minnows," as Villa could put themselves six points above the drop zone with a victory, and QPR could move off the bottom for the first time since Boxing Day if they take the three points.
The Rs achieved their first back to back league wins since their Championship-winning season last Saturday, and Aston Villa beat Reading to leave their relegation rivals floundering. But this game is too close to call, as both teams here seem to have momentum.
If results go the way of Harry Redknapp, QPR could move up to 18th and a point off Saturday's opponents. But if results go the way of Paul Lambert, the men in claret and blue could move up to 16th and six points clear of the drop zone.
They could even reach 15th if Sunderland lose and Villa win 17-0.
But that probably won't happen.