Manchester United: Their Biggest Remaining Fixtures This Season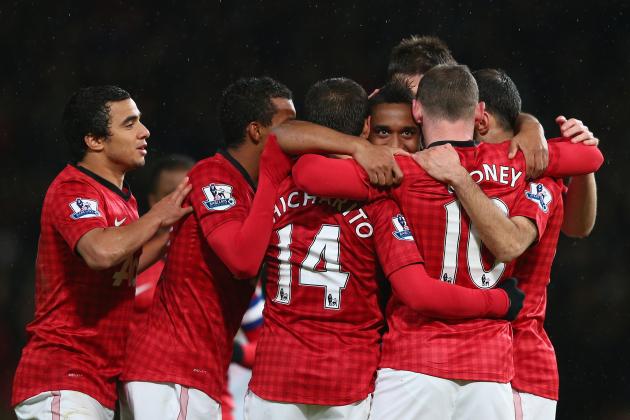 Clive Mason/Getty Images

With a firm stranglehold of the EPL title race, Manchester United control their own destiny and are inching closer to the club's 20th domestic title.
Although six of their 13 final opponents currently stand in the bottom half of the table, United will approach every game in the same manner, as they must take care of business if they want to be crowned EPL champions.
Here are some of the biggest fixtures that await them.
(All stats and dates are via ESPN FC, and accurate as of February 7, 2013)
Begin Slideshow

»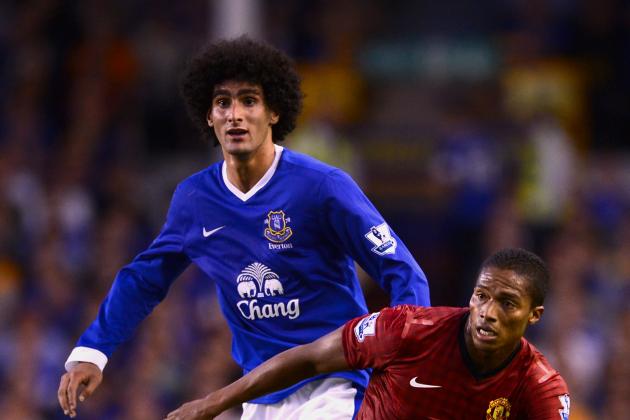 Michael Regan/Getty Images

Reeling off of a 1-0, August 20 loss to the Toffees, United will be eager to avenge Everton in this home fixture.
Although the Reds are certainly the favorites on paper, this will be no easy win for Sir Alex's squad, as Everton's physical style of play has proved to be a problem for United in the past. In particular, they will have to watch out for the team's leading scorer Maroune Fellani, who punished United in their first meeting with a sublime set piece header.
A late-season 4-4 tie with Everton deterred their title chances last campaign; they won't want to further continue that theme.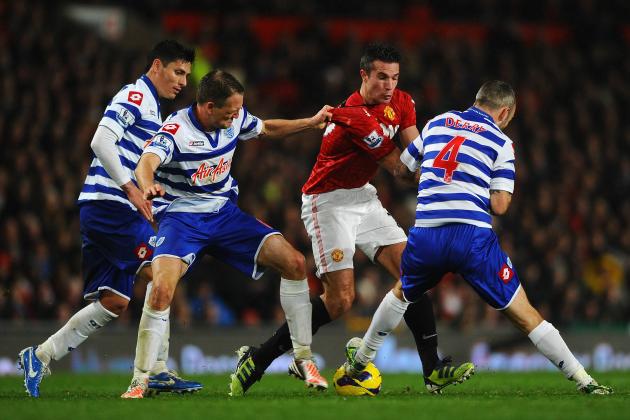 Laurence Griffiths/Getty Images

While it is imperative for United to continue their winning ways in this fixture, this match's importance actually has more to do with their crosstown rivals, Manchester City, than themselves.
By no means is it a guaranteed win, but if the Reds do as expected and earn three points against QPR, they could find themselves with the title all but locked up.
That is because on the next day, Manchester City must face third-placed Chelsea, who should be given a reasonable chance to come out with a victory based on the immense talent in their squad.
If both teams win their prior matches, and the above scenarios occur, United will find themselves with a hefty 12-point lead over their neighbors from the Etihad.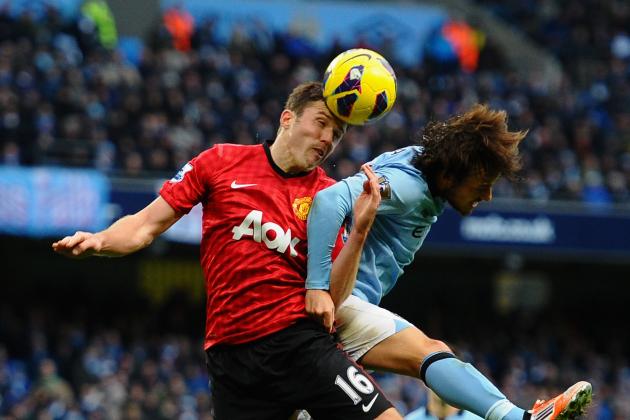 Laurence Griffiths/Getty Images

Even without a close title race, this is still a huge game.
If United have all but secured EPL glory by this point, they will still have pride to fight for in this derby-day clash, as they will be attempting to reinforce their dominance in Manchester by completing a season sweep of their bitter rivals.
And if City do find a way to claw back into the title race, than both squads will be playing with all of the animosity of a "regular" derby match, but for even more serious (title) implications.
Bottom line: this is, and always will be, a fun game to watch.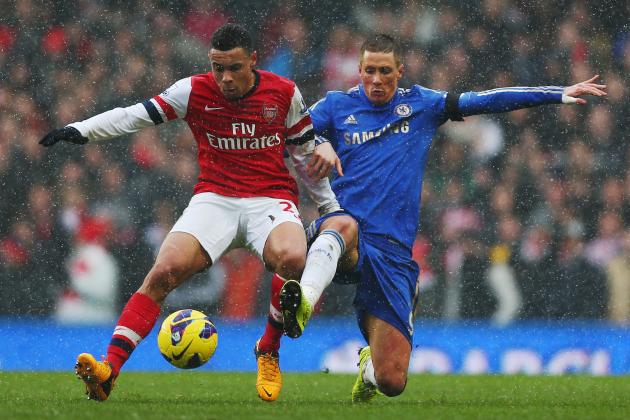 Clive Rose/Getty Images

Two more games that are always hard-fought and exciting are the fixtures against Chelsea and Arsenal.
Although United doesn't necessarily have a territorial rivalry with either of these teams, a rivalry has formed with both of these teams over the years due to a perennial battle for the league's top positions.
At this point in the season, neither third-place Chelsea or sixth-place Arsenal seem to pose a legitimate threat to United's title lead, but both teams usually play the Reds pretty closely, and would like nothing more than to upset the EPL's top dog.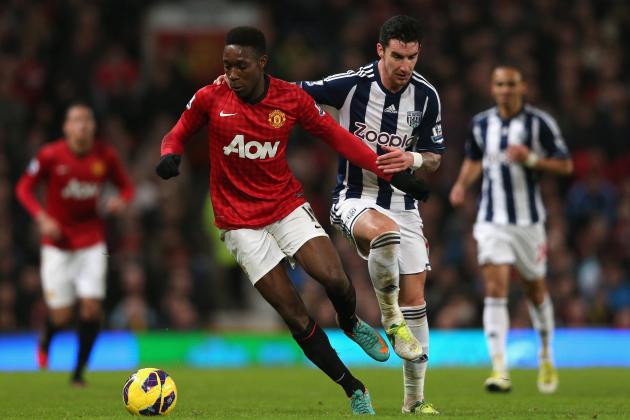 Clive Brunskill/Getty Images

Hopefully, this fixture doesn't have to be important and will serve as a game where United's subs and reserves can see a rare spot in the starting lineup.
However, if United found a way to blow their current nine-point lead, this game would obviously need to be won to prevent City from repeating as EPL champions.
Without a collapse of this sort, United would be without a hectic Super Sunday and could hopefully give their fans one more win to last them for the summer.