Algeria vs. Ivory Coast: 6 Things We Learned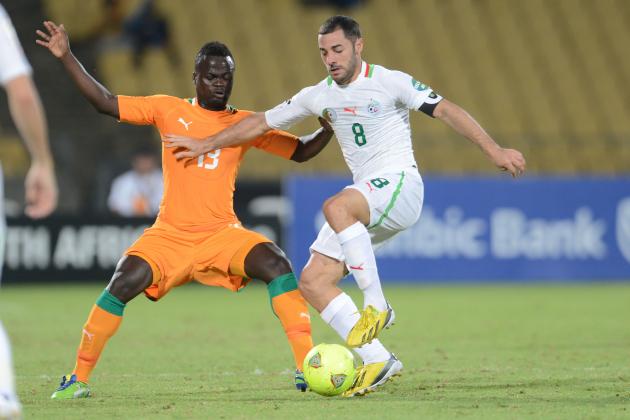 Gallo Images/Getty Images

With Algeria unable to qualify from Group D and Ivory Coast already though, this was a pretty pointless fixture that didn't promise much.
The first-half lived up to that billing, and the game looked as it might play out as a goalless draw. Then after the break, it sparked into life, as Algeria almost pulled off a shock victory, before the Ivory Coast pulled it back for a 2-2 draw.
After what eventually became an enthralling game, here are six things we learned from Algeria 2, Ivory Coast 2.
Begin Slideshow

»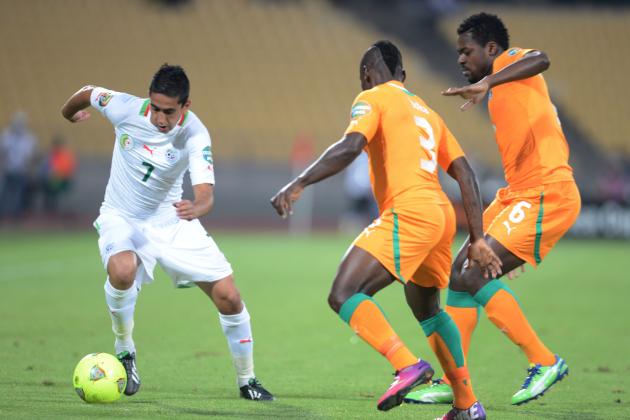 Gallo Images/Getty Images

International tournament football is littered with teams that having qualified from their group with a game to spare, decided to give their reserves a run-out, only to live to regret it.
Even if a team can afford to lose their final game, as the Ivory Coast could today, a defeat in a tournament can often knock a team off balance.
An unbeaten record is a precious commodity that breeds confidence in the squad and evokes fear in the opposition. Today the Ivory Coast risked their unbeaten record, as they made nine changes from the team that swept to a 3-0 win over Tunisia.
Sabri Lamouchi's team went very close to defeat, as they went 2-0 down with only 20 minutes remaining. As it was, this was enough of a shock to wake The Elephants up, and they fought back to draw 2-2.
As he takes his unbeaten and fresh squad into the quarterfinals, Lamouchi will feel that his decision was entirely justified, but things could have been very different.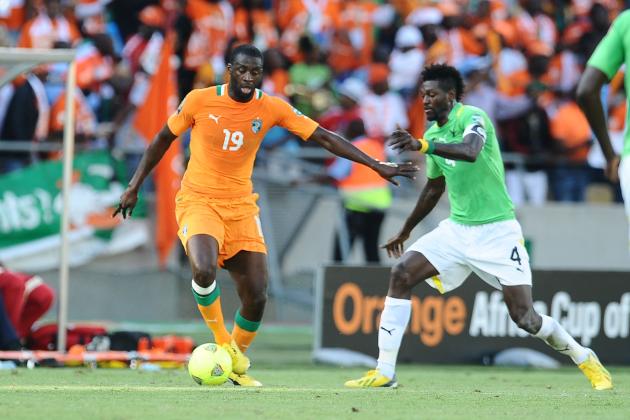 Gallo Images/Getty Images

During Manchester City's disappointing 0-0 draw with QPR, it was only too apparent as to how much they are missing Yaya Toure.
City fans wouldn't have missed the irony of the fact that today, the Ivory Coast decided not to play him.
The result wasn't so disastrous as Manchester City's, but the Ivory Coast also missed the strength, drive and creativity of Toure.
As they enter the business stage of the competition, it is doubtful that the Ivory Coast will risk leaving out the man who is the heartbeat of their team again.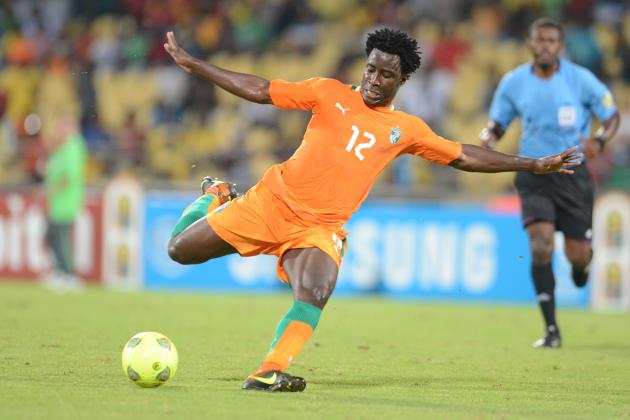 Gallo Images/Getty Images

After Didier Drogba got the Ivory Coast back into the game, it was Wilfried Bony that grabbed the equaliser.
His goal came courtesy of a massive deflection off Djamel Mesbah, but Bony is quickly building up the sort of goalscoring pedigree that can't be explained away as mere fluke.
The goal was Bony's first in this tournament for Ivory Coast, but far from his first goal of the season. Bony has scored 16 goals in 18 games this season for Vitesse in the Dutch league.
According to the The Daily Mail, these achievements have been sufficient to prompt Newcastle to make a £12m move for the Ivorian before the transfer window closes.
It's not just goals that Bony has in his locker. Watching him today, it was clear that he is a supreme physical specimen who will spark fear into Premier League defenders.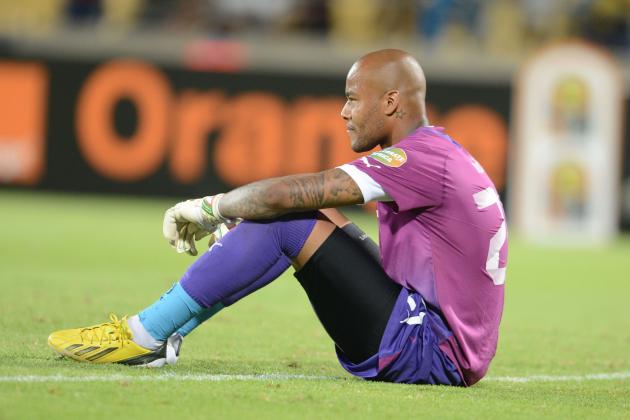 Gallo Images/Getty Images

Perhaps it's just an ageing man's memory playing tricks on him, but there did once seem a time that being given a penalty was almost as good as being awarded a goal.
That's certainly not the case at the African Cup of Nations. The standard of spot-kicks has been so bad that you would have thought that they'd all been taken by Englishmen.
This game saw a penalty missed by Algeria's Ryad Boudebouz. To be fair to him, it was actually pretty well struck. Boudebouz fired it towards the bottom corner, only to see the ball ricochet off the post.
There was also another penalty missed tonight in the Togo vs. Tunisia game, as well as misses from Ethiopia and Nigeria.
The penalty shootouts in the knockout stages should be fun.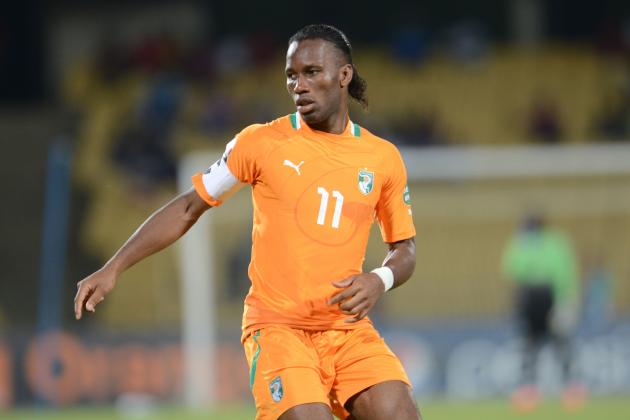 Gallo Images/Getty Images

When the Ivory Coast dropped Didier Drogba for their home game against Tunisia and went on to win the game 3-0, you can forgive those who might have thought that it spelled the end for Drogba's international career.
The 34-year-old was recalled to the starting 11 today, however, and grabbed a goal that would be best described as "Archetypal-Drogba."
A deep cross came over to the penalty spot, and Drogba rose, out-muscled a defender and powered a perfectly placed header past the keeper.
It was the sort of goal that Drogba has been scoring for years. His spell in China won't have done his sharpness much good, but there's every chance that Drogba can play himself back into form during this tournament.
Having recently completed his move back to a competitive league with Galatasaray, Drogba could remain an important part of the Ivory Coast team until the next World Cup at least.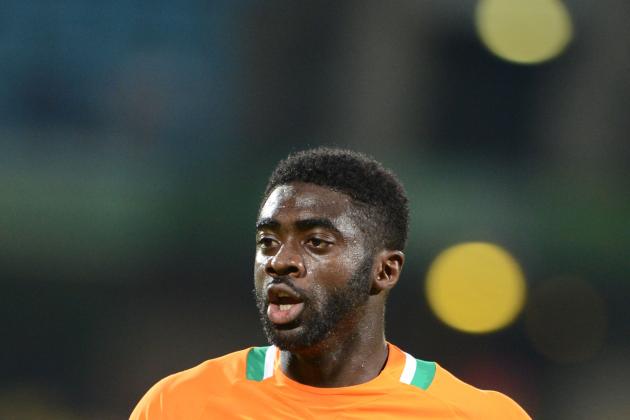 Gallo Images/Getty Images

Ivory Coast haven't been anywhere near their best in the competition so far. They remain favourites based on the reputations of their myriad of stars.
It's possible for a team to sleepwalk through the group stages of a tournament, but the knockout stages are where mistakes can be really punished.
Given the amount of changes that have been made by Lamouchi from game to game, perhaps it's time for him to pick a side for the quarterfinal and then stick with it, should they progress.
That in itself won't be easy against Nigeria. It's time for The Elephants to live up to their reputations.