January Transfer Window: 8 Premier League Players Who Deserve a Move Up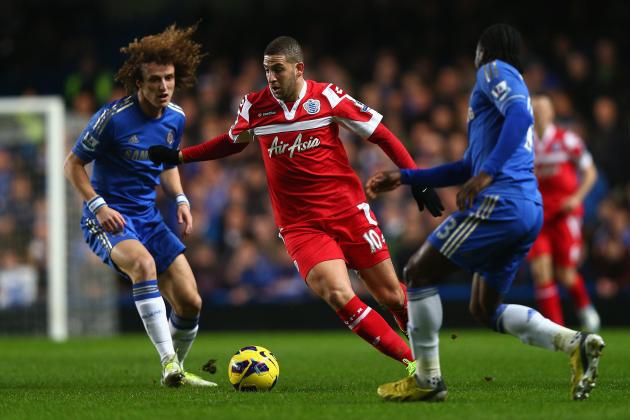 Clive Rose/Getty Images
QPR's Adel Taarabt probably has the talent to excel at a bigger club.
This article here might upset a few folks.
Supporters of the clubs for whom the players listed here play for could all argue as to why they are in the right place already. And they may indeed be right.
But there is no denying the following eight individuals are a talented bunch, each of them capable of (or at least with the potential to) thriving in the spotlight at some of Europe's biggest and best clubs.
Given the reluctance of clubs to hand over their prized efforts in the middle of the season, January might not be the time for others to register their interest in these players. But sooner or later, they will likely all deserve their chance at moving up in the world.
Begin Slideshow

»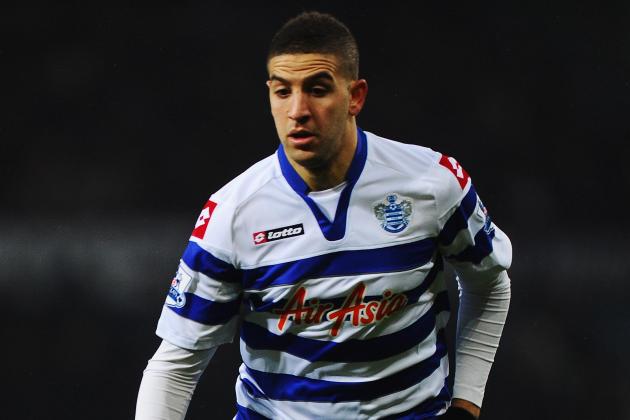 Mike Hewitt/Getty Images
Adel Taarabt.
Adel Taarabt's time at Tottenham Hotspur coincided with a period of upheaval for the club that saw two managerial changes in just over a year, stopping him in his tracks before things got started for him there.
Martin Jol rated Taarabt highly but was sacked before he had the chance to really make use of him. Juande Ramos used him briefly before inexplicably casting him aside. Harry Redkanpp saw his value but ultimately went in a different direction.
Ironically, Rednapp is now in charge of the Moroccan at Queens Park Rangers, relying heavily on him to inspire his side out of the precarious position they currently occupy.
After playing a starring role in QPR's promotion push a couple of seasons back, Taarabt has taken some time to adjust to the demands of regular Premier League competition.The signs this season are that he has, at only 23-years-old, much to look forward to.
Taarabt is likely to leave Loftus Road regardless of whether or not Redknapp's team stay up. There is no guarantee as to how well he will do but in the right circumstances Taarabt could excel.
For a player as skilful, thrilling and occasionally brilliant as Taarabt deserves the chance to prove himself at the highest possible level.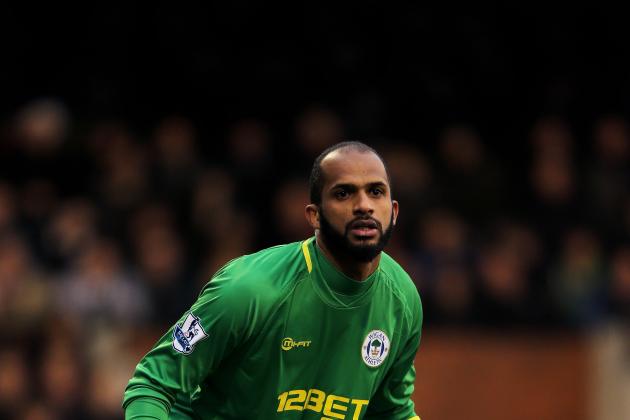 Ian Walton/Getty Images
Ali Al Habsi.
Erratic though Ali Al Habsi might be at times, he is not so to the extent that it undermines his attributes as a goalkeeper.
Playing for a decent, if unremarkable, club like Wigan Athletic in the top-flight might prove to be a suitable level for the Oman international.
But there have been certain displays in Al Habsi's time with the Latics, some highlighted by shot-stopping feats of the highest quality, that make him trying his luck elsewhere an intriguing prospect.
There is more to being a goalkeeper than making saves. Heurelho Gomes was excellent in this respect at times for Tottenham, but when things went against him he let his head drop too easily.
But life at perennial relegation battlers Wigan will have geared Al Habsi up for dealing with pressure. He has generally been a reliable presence for them, and although question marks remain about his game, he may well be worth a bigger club taking a punt on him.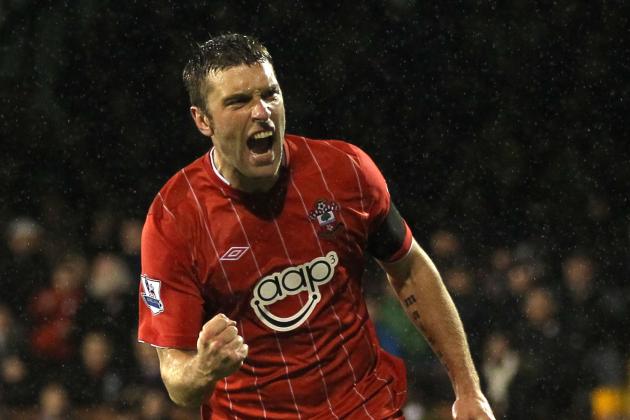 Clive Rose/Getty Images
Rickie Lambert.
Rickie Lambert is testament to the merits of perseverance. After years plying his trade in English football's lower leagues, this season he is making the most of his first chance in the top division.
As has been the case since joining them in 2009, Lambert's goals have been vital for Southampton in their attempts to ensure their return to the Premier League lasts beyond a solitary season.
If things do not work out as the Saints would like them to, some of England's bigger clubs would be advised to take a look at the striker who will turn 31 this February.
Big and physical but not lumbering, Lambert has a poacher's eye but knows how to involve others too (something demonstrated by a commendable assist rate over the years).
Banging in goals for fun in The Championship and League One did not necessarily mean Lambert would thrive in the Premier League. It has evidently been hard work, but he is proving himself to be a player more than capable of doing a good job at this level.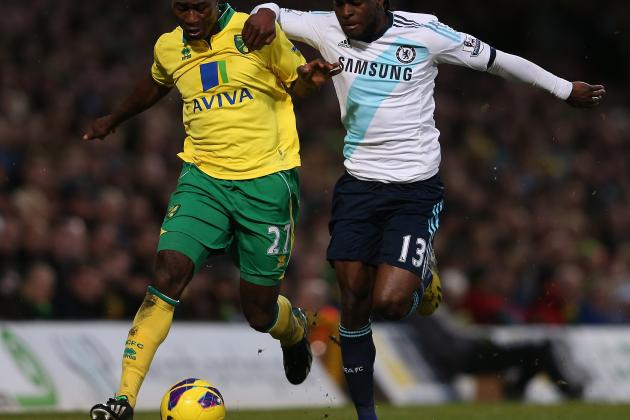 Julian Finney/Getty Images
Alexander Tettey.
Alexander Tettey only joined Norwich City at the start of this current campaign. But in a hit and miss year for the Canaries so far, the Norwegian has been quietly impressive.
Others like Wes Hoolahan and Robert Snodgrass might be more immediately noticeable, but Tettey is one of the guys who allows them to strut their stuff further forward. And he does it rather well.
The term "defensive midfielder" has gone out of fashion with many preferring to label players of that type as fulfilling the "holding role" made famous by Claude Makelele. But Tettey is decidedly the former—not someone designated to sit there as an extra-shield for the defense, the 26-year-old is to be found as part of a fluid midfield.
Tettey's ever increasing familiarity with English football is seeing him improve as he comes to terms with the more physical aspects of life as a midfielder in the country. What marks him out as someone who might make the step up from Norwich is his comfort on the ball.
Aforementioned creative types like Hoolahan and Snodgrass need service, and Tettey is a tidy and reliable distributor from the heart of midfield. Not prone to dally in possession, instead he gets hold of it (in one way or another) and more often than not uses it wisely.
There are a lot of clubs that could always do with good footballers like that, Norwich should be aware.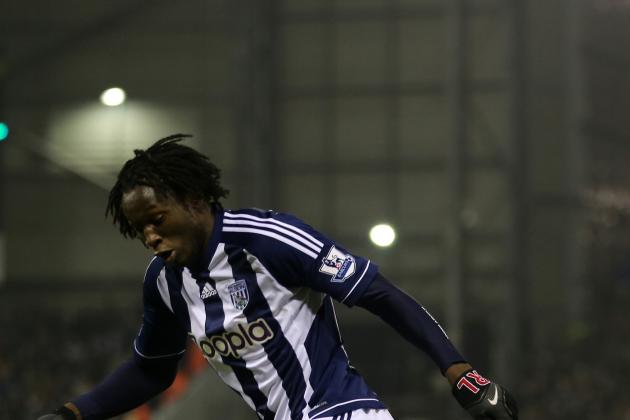 Ian Walton/Getty Images
Romelu Lukaku.
Romelu Lukaku has expressed a desire to stay at West Bromwich Albion beyond the conclusion of his loan deal rather than move back to parent club Chelsea. That is a commendable attitude for a young player, choosing the chance of playing regularly ahead of possible greater riches and grander surroundings.
Even if he never plays for Chelsea again, it is hard to see the formidable Belgian not finding himself at one of Europe's top clubs within a few years.
At 19 Lukaku still has work to do in his development, but already he is a strong, intelligent and dangerous striker. It is frightening that he could potentially get a lot better.
For now he has found a home at West Brom, and he may stay there if they continue to progress as they have since returning to the Premier League. If they do not, then Lukaku will be moving onwards and upwards, with or without them.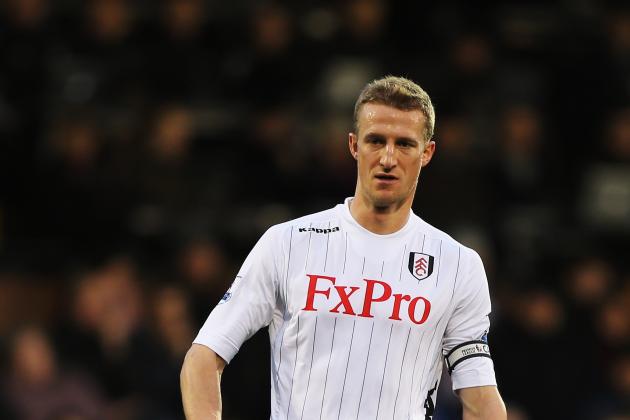 Ian Walton/Getty Images
Brede Hangeland.
Brede Hangeland has been a loyal and committed servant to Fulham Football Club for almost five years now. But with his contract expiring at the end of this season, there is almost certainly going to be interest from clubs looking to take him elsewhere.
For a figure as important to Fulham as the Norwegian is there must be a certain pride in the responsibility he holds at Craven Cottage. If he is happy enough with the direction they are going in they are as good a club as any to stay and play for.
But experienced, quality Premier League defenders come at a premium, and if there is a chance for one of the division's top clubs to snap a performer like Hangeland they might well take it. If there is a club genuinely capable of offering the chance to compete for the silverware Fulham cannot, he might be unable to resist any longer.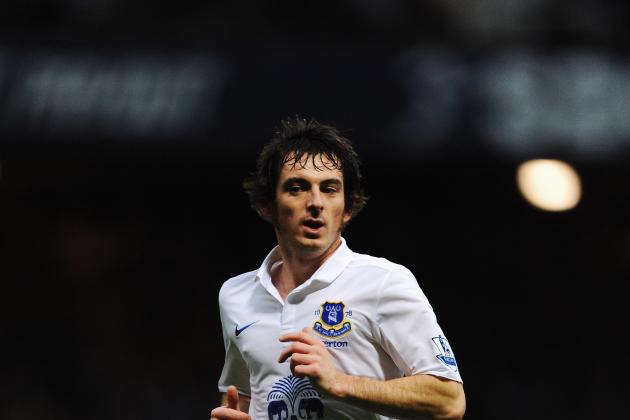 Steve Bardens/Getty Images
Leighton Baines.
With Everton promisingly positioned in fifth place, there is still plenty of time for David Moyes' men to make this a season to remember.
It will take a heck of an effort considering they are competing with Chelsea, Tottenham, Arsenal and Liverpool (and possibly others) for Champions League football and still possibly an FA Cup. But if turns out to be a special season, then there is plenty of reason why a player like Leighton Baines would want to remain a Toffee.
Yet, with Moyes' own future at Goodison Park not guaranteed beyond this season, Baines might view the summer as the time for him to move on too if his boss does also.
This will depend on interest from elsewhere of course. But given Baines' progression as a left-back there is almost certain to be if there is any hint of him being available to sign.
At 28-years-old, he will not have too many more opportunities to move to a bigger club (and there aren't many bigger than Everton). He may have some important thinking to do soon enough.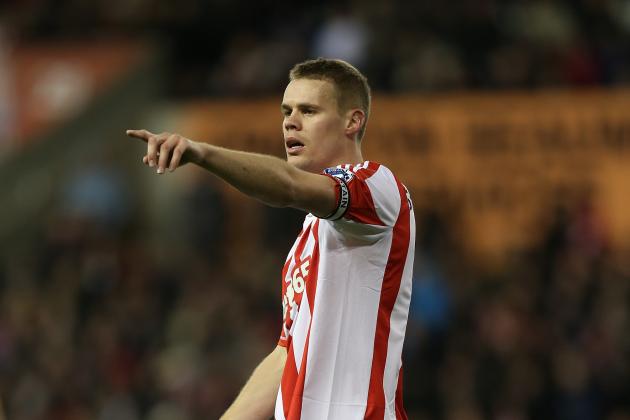 Bryn Lennon/Getty Images
Ryan Shawcross.
Having just signed a new contract at Stoke City earlier this month Ryan Shawcross will probably not be going anywhere anytime soon. His inclusion in this list is more in reference to the growing consensus that he should be classed as one of England's best center-backs.
Perhaps he would have reached this status already had he played for a club more fashionable than the Potters (no disrespect meant). But individually it has probably worked out for the 25-year-old he has been with a team where he is often in the thick of things at both ends of the table.
Stoke's minus-five goal difference has more to do with their issues scoring goals than it is their conceding them. In a year when defending in the Premier League has been bordering on atrocious, they are one of the few teams who can hold their heads up high.
Shawcross has been a large part of that, and as a result will likely soon add to the first England cap he received last year. Central defense is probably where the national team are strongest right now, but Shawcross' club performances have earned him the right to compete with the best of his peers.
Tony Pulis will be glad he can count on his captain a while yet. However even with the contract extension, there may be one or two clubs sniffing around soon enough if Shawcross continues to progress as he has.