Tottenham vs. QPR: Player Ratings from Spurs' Disappointing Draw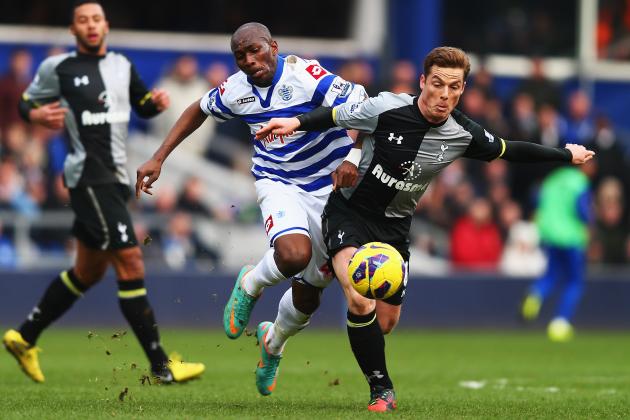 Clive Rose/Getty Images

Everyone knew this was going to be a tense match. ESPN kickstarted its Saturday football coverage with it, and Ian Darke couldn't talk about it enough on his Twitter account.
Add in the fact that former Tottenham manager Harry Redknapp needed only to move a dozen miles for his new managerial position at Queens Park Rangers, and you've got a derby that everyone in London wanted to see.
The score remained blank into the second half, and if you were a Spurs fan, you had to think you were getting on the scoresheet sooner or later. Visiting Tottenham were dominating in the midfield and QPR hadn't managed a clean sheet at home since a September draw at Chelsea.
But mighty Tottenham, who sat at third in the league table at the beginning of the day, couldn't get the goal they needed against a Queens Park Rangers team that was tied for last place with Reading.
Spurs may have floundered offensively, but how did the individuals grade out?
Check out my ratings, and let me know if you agree.
Begin Slideshow

»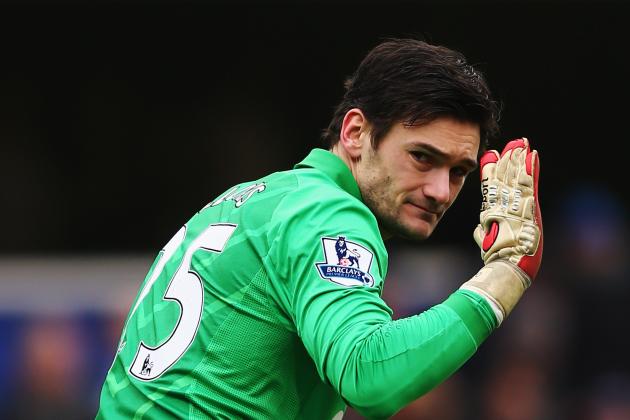 Clive Rose/Getty Images

Hugo Lloris: 8.0
I'm a Brad Friedel man through and through, and when he signed an extension to stay at Tottenham through 2014, I was happy that a player who had worked so hard could ride into the sunset the way he wanted.
But there's nothing about how Frenchman Hugo Lloris has played over the last three months that has caused me to think Friedel should be back between the posts.
Lloris has six clean sheets in 12 appearances (including against QPR) and has conceded more than one goal only once, in December against Everton.
Lloris put in a fantastic performance at Loftus Road, as solid between the posts as he was commanding in the box. His centre-backs helped him not to face more than two dangerous shots on goal, but he turned those away so as to not give QPR any lifelines.
It's a clean sheet in the Premier League and deserving of praise, no matter how it gets done.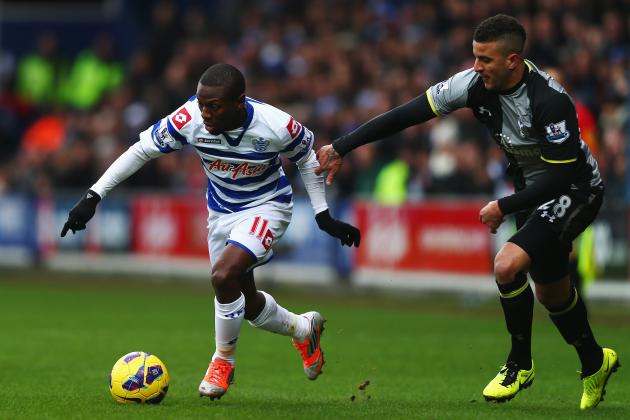 Clive Rose/Getty Images

Jan Vertonghen: 8.0
Physical, energetic, intelligent.
Tottenham's newest defender from Ajax is back where he belongs—in the center of the back four. He paired well with Michael Dawson and supported the back well when Dawson went up to attack.
Michael Dawson: 7.5
He and Vertonghen were rock solid in the center of the line. I love what Andre Villas-Boas is squeezing out of the 29-year-old, who has sat on the bench for most of his career.
Against QPR, he supported the attack well when needed, commanding in the box on set pieces.
Kyle Walker: 8.0
He looked good on the pitch, and it seemed as though he was going to get in on defense as he made run after run along the right sideline. He shut down his man Adel Taarabt with relative ease.
Kyle Naughton: 7.0
I never really noticed Naughton, which isn't a bad thing.
He stayed in his half along the left sideline. Home side QPR never really challenged along their left, and that's due to Naughton's nimble defense and Taarabt being on the right.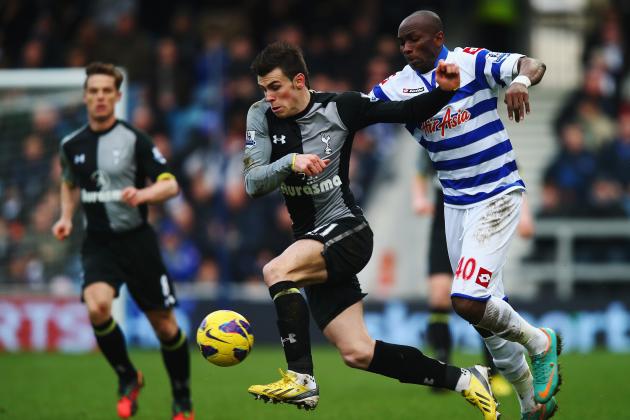 Clive Rose/Getty Images

Aaron Lennon: 6.5
He had one good chance at the end of the first half for an assist on a Scott Parker goal, but it was all for naught.
Then, he disappeared in the second half and earned more than a few jeers from the Loftus Road crowd.
Gareth Bale: 6.5
It was a disappointing performance from both wingers today. Bale rocketed a few shots at QPR keeper Julio Cesar, but nothing got in the back of the net.
Moussa Dembele: 6.0
A bad foul in the first half hour limited his aggressiveness. A shame, too, as the home side looked to drag in the waning minutes, when an attack might have worked.
Sandro: 7.0
The Brazilian looked to be a big part of the tactics Villas-Boas had in mind as he got into the attack early and often. A knee injury in the opening minutes prevented that.
A shame, really, as he could have helped spark a limping Tottenham offense.
Scott Parker: 7.5
He came on for an injured Sandro in the 24th minute and looked as though he was never benched for injury.
Keeping good possession throughout, the scrappy, over-achieving play that typifies Parker was there for the entire match.
Gylfi Sigurdsson: 7.0
He replaced Lennon in the 80th minute but never got anything going along the right sideline in attack.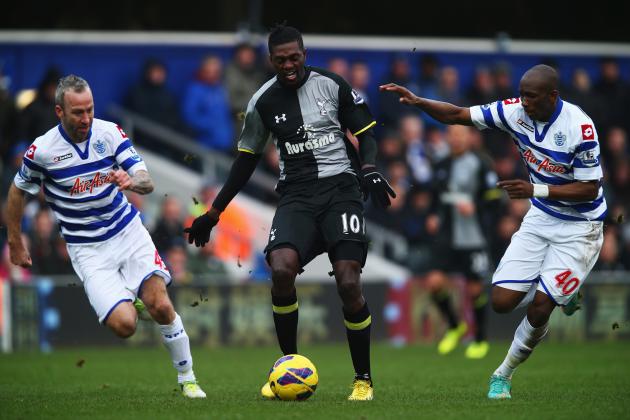 Clive Rose/Getty Images

Jermain Defoe: 6.0
Defoe was up and down in effectiveness all match. He was turned up one minute and turned off another as though someone were flipping a switch.
Defoe needed to put the team on his back for the match, and he wasn't able to do it.
Emmanuel Adebayor: 7.0
He provided a handful of early assists to Defoe in the opening minutes but then looked as though he took his foot off the gas.
If Defoe had been on his mark, at least one of Adebayor's passes would've been a goal, and it would've been 1-0 in favor of Tottenham early.
Clint Dempsey: 7.0
Dempsey came on for Adebayor in the 69th minute but couldn't recreate the magic he demonstrated in earlier weeks against Reading and Coventry City.