Soccer's 10 Worst Uniform Color Combinations Ever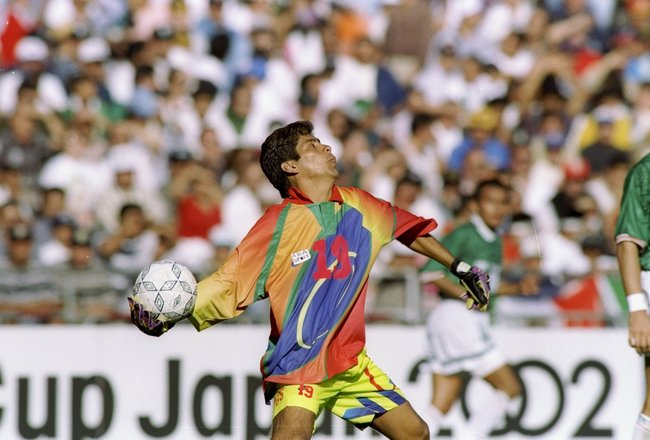 Stephen Dunn/Getty Images
When someone's bright idea for a new kit turns out horribly hideous, the "beautiful game" can get a little ugly.
Every sport is subject to some horrible uniforms, and soccer is no different.
Indeed, there's been some pretty bad color combinations used in a number of uniforms for all sorts of teams in the game.
Think of Jorge Campos' extravagant goalkeeper jerseys from way back as an example. His uniforms had a smorgasbord of colors that shouldn't have gone together in any uniform.
Here's the 10 worst uniform color combinations in soccer.
10. Marseille 2011/12 Kit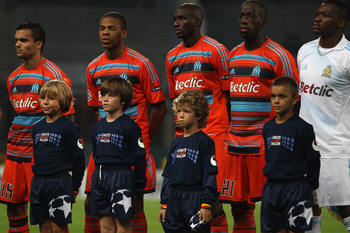 Michael Steele/Getty Images
The fact that this uniform even saw the light of day is a mystery considering Marseille had two other perfectly decent uniforms in the 2011/12 season.
The orange making up the majority of the uniform almost makes it OK, but mixing it with light blue and dark blue just messed it all up.
09. Newcastle 1997/1998 Away Kit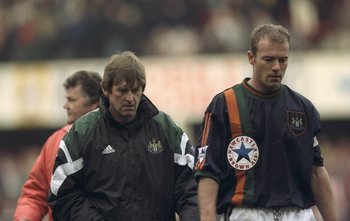 Phil Cole/Getty Images
You'll see Alan Shearer wearing white shorts with this shirt, but that's not what the away kit is usually meant to look like.
HistoricalKits.co.uk gives us a good look at this Newcastle uniform (scroll down through the years to get a good look).
Dark green, mustard and dark blue don't make for a good look.
08. Werder Bremen 2006 Kit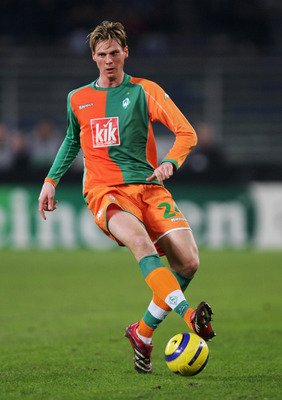 Laurence Griffiths/Getty Images
This inclusion may seem a bit harsh because we all got used to this color scheme from Werder Bremen a few years back.
Still, bright orange and green is a no-no in the color combination arena, even though the kit design is simple enough we almost give it a pass.
07. Tampa Bay Mutiny 1996 Kit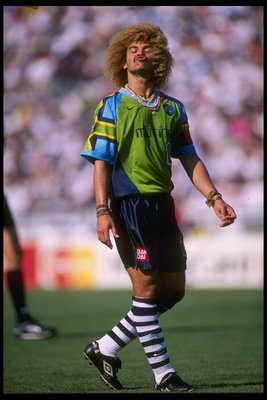 Simon Barnett/Getty Images
Carlos Valderama is probably wondering what the heck he got himself into.
The MLS had plenty of awful uniforms when it first began, and the Tampa Bay Mutiny had one of, if not the worst color combination.
Yellow, green, dark blue, light blue. Who thought that was a good idea?
06. Chelsea 1995/96 Away Kit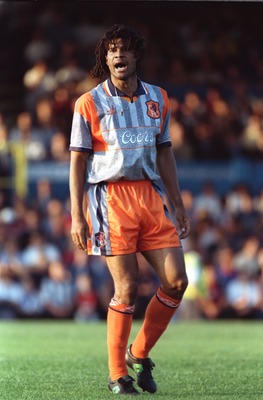 Gary M. Prior/Getty Images
Hmm. Orange, grey, blue? Really, Chelsea?
This uniform wouldn't make it on a lot of the worst uniform lists if it weren't for this ridiculous combination of colors.
No sort of design change could have helped this outfit look any better. The colors just don't fit.
05. San Jose Clash 1996 Kit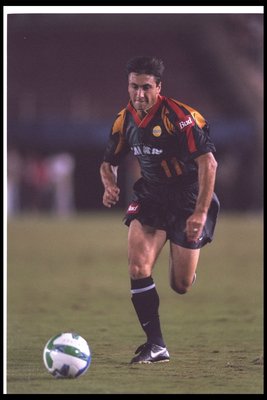 Stephen Dunn/Getty Images
The San Jose Clash must have picked their name on purpose considering the uniform on display here.
Black goes with anything, right? Not with a dark green shirt with mustard color and red it doesn't.
04. Aston Villa 1993/94 Kit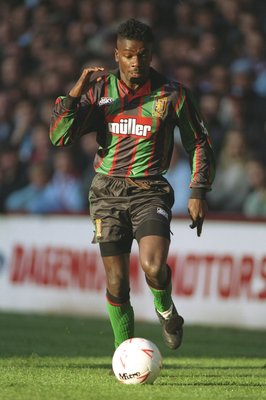 Clive Brunskill/Getty Images
Stripes? OK. Black, green, red and a little bit of gold on the numbers? Not OK.
Aston Villa's current jerseys are a far cry from this eccentric uniform, and we thank them for that.
03. VFL Bochum 1997 Kit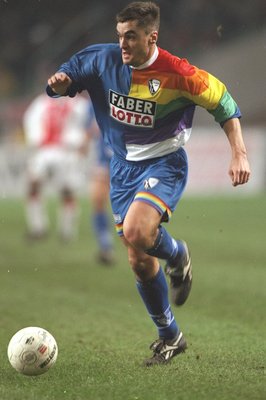 Shaun Botterill/Getty Images
The VFL Bochum players looked like a Skittles commercial with this uniform.
The design itself isn't necessarily the worst, but the color scheme is horrendous.
02. England 1995/96 Goalkeeper Kit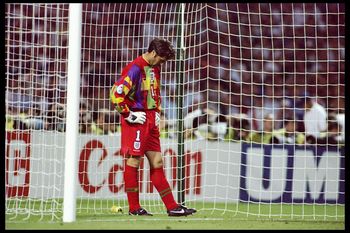 Simon Bruty/Getty Images
We can pinpoint five different colors in this uniform. None of them work well together.
Maybe Umbro was hoping that England's opponents would burst into laughter or cringe in despair at what David Seaman was wearing when they were through on goal.
01. Jorge Campos 1994-96 Catalogue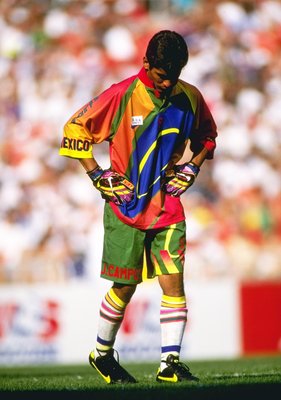 Rick Stewart/Getty Images
Ah, who would have thought? Jorge Campos was an exciting keeper to watch, but he got a little carried away with his designs here.
The English goalkeeper uniform in the previous slide had five colors. Campos' selection here has seven. Bravo.
Keep Reading