Why Malaga vs. Barcelona Is the Game to Watch in La Liga This Weekend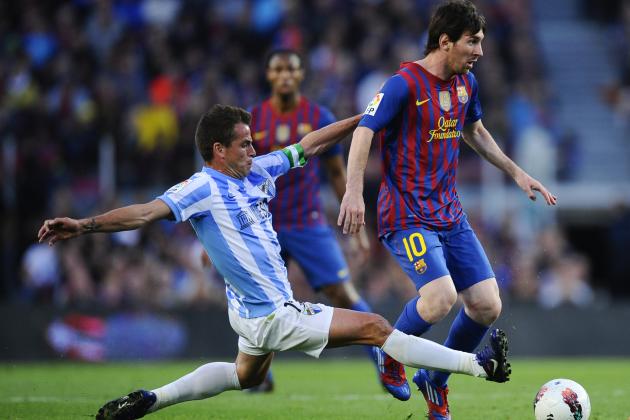 David Ramos/Getty Images

When the first round of fixtures is completed this weekend, anyone still holding out hopes for excitement at the top of La Liga will have needed Malaga to do what they have done so often already this season—win a big game.
They welcome Barcelona to Andalucia on Sunday evening. Unbeaten Barcelona.
Everything that was evident when AC Milan and then Real Madrid were beaten at La Rosaleda will need to be on show again if Manuel Pellegrini's men are to take Barcelona's unbeaten La Liga record in this weekend's must-see match.
Some of the key battles are assessed over the next few slides.
Begin Slideshow

»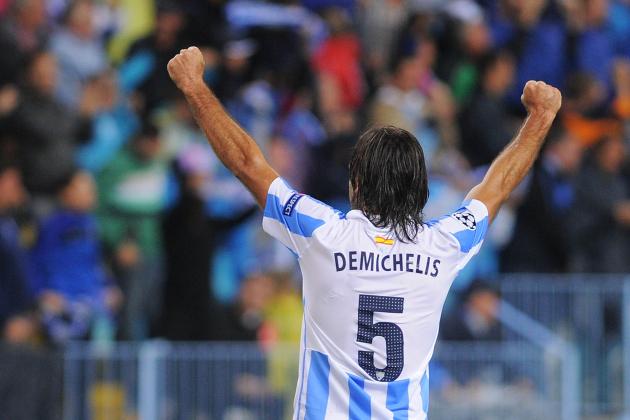 Gonzalo Arroyo Moreno/Getty Images

It brings together the league's best defence and the league's best attack. Malaga, in their 18 games, have conceded just 13 goals (0.72 per game). Barca, now 11 points clear at the top, have already scored 61 (3.38 per game).
While Martin Demichelis and Weligton have formed a fantastic partnership so far this season, La Blaugrana's visit presents their toughest task yet.
Although they were beaten, Real Madrid rolled into town and were able to score twice. Los Blancos created close to 20 chances, but found Willy Caballero in great nick.
Malaga's No. 1 will have to be in similar form when Lionel Messi, Andres Iniesta, Cesc Fabregas, Xavi and Pedro come knocking on Sunday.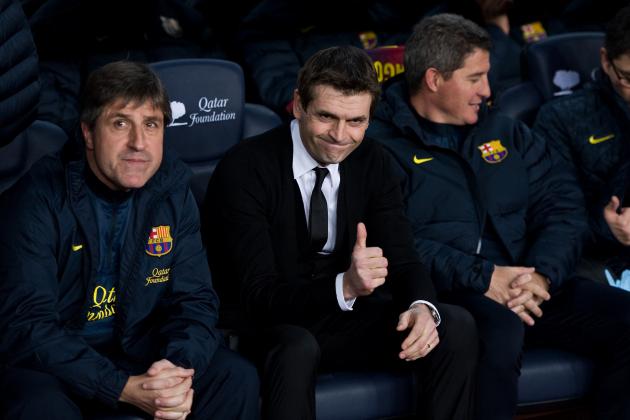 David Ramos/Getty Images

On the bench—should Tito Vilanova return—will be two managers producing results far beyond expectations this season.
The quick-fire sale resulting from withdrawn investment last summer meant Malaga began the season struggling to put out 11 men. Going into this match, they sit fourth and are still in the Champions League.
Most of their success can be found in the strength and astuteness of Manuel Pellegrini.
Meanwhile, Real Madrid's La Liga title and Pep Guardiola's subsequent departure led to the baton being passed to the former Barca boss' No. 2 at Camp Nou. Few knew what to expect and even fewer could have predicted just how much of a resounding success their season would have been by January as Tito lays his own, slightly different foundations.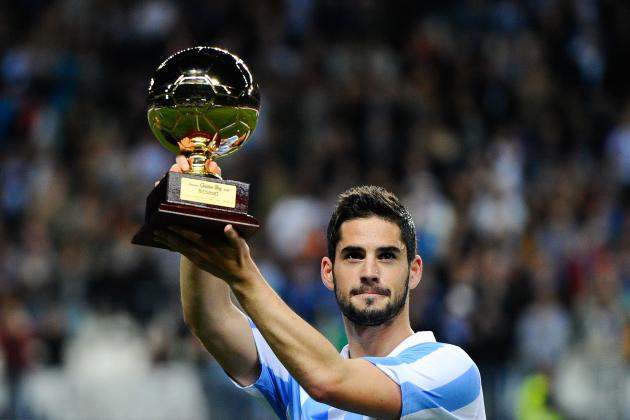 David Ramos/Getty Images

In Barca's 18 league games, they have navigated trips to both Seville sides—where Real Madrid twice came unstuck—beaten Atletico de Madrid and drawn with Los Blancos at Camp Nou.
Avoiding defeat this weekend will see them complete fixtures against each side in La Liga and remain unbeaten.
If Malaga are to take that record from La Blaugrana, then Isco—recent winner of the Golden Boy award—will be central to their attacking intentions.
While obviously incomparable to four-time Ballon d'Or winner Lionel Messi, it's not outside the realms of possibility that the 20-year-old could steal the show over 90 minutes like on many occasions already this season.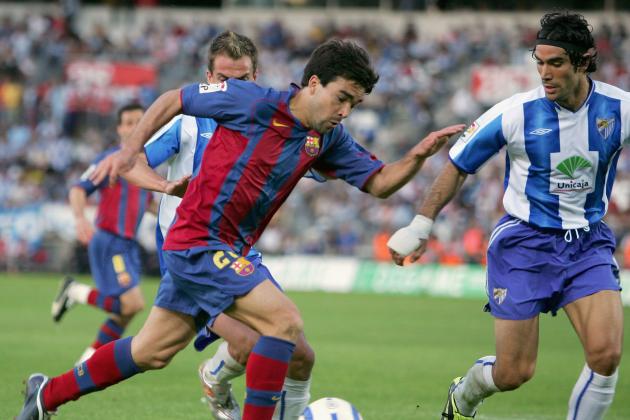 Denis Doyle/Getty Images

Recent history does not favour Malaga heading into this fixture. They have lost the last eight league meetings in scores totalling 29-6.
Lionel Messi twice scored three against them last season.
In fact, it is now nearly 10 years since Los Boquerones beat Barcelona—and how they beat them. It was December 2003 and the venue was La Rosaleda when a Salva hat-trick inflicted a 5-1 defeat on a visiting Barca side including Victor Valdes and Xavi.
Since the 1999-2000 season, though, that remains one of only two victories over their illustrious opponents. Four draws have also come since, but Barcelona have managed 16 wins in that period (via Soccerbase).