FIFA World XI of the Year: Biggest Snubs from 2012 Team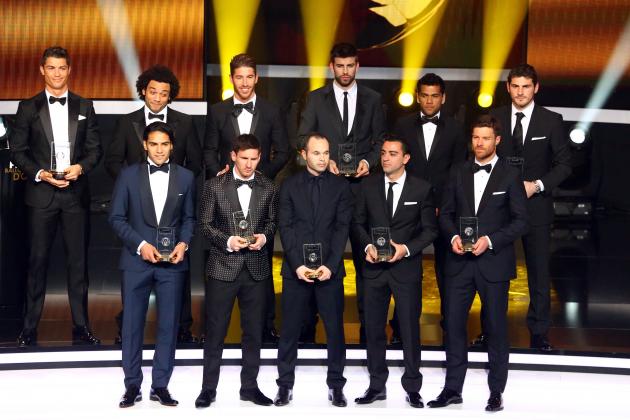 Christof Koepsel/Getty Images

The FIFA World Team of the Year was recently announced at the Ballon d'Or Gala, with several players noticeably absent from the 11-man team.
Spanish football dominated the team, with every player being a member of a La Liga team—much to the disappointment of world football as a whole.
Several other leagues had players definitely worthy of selection for the World Team of the Year, and many players can rightly feel robbed from their snubbing.
Here are some players who definitely belonged in the 2012 World XI.
Begin Slideshow

»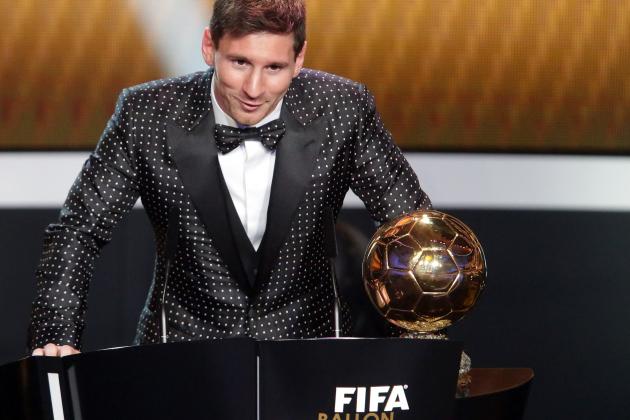 Christof Koepsel/Getty Images

Before we take a look at some of the players that were robbed, let's take a quick glance at the FIFA World Team of the Year for 2012.
As mentioned, every player in the team came from La Liga.
GK: Iker Casillas (Real Madrid)
DEF: Sergio Ramos (Real Madrid), Gerard Pique (Barcelona), Daniel Alves (Barcelona), Marcelo (Real Madrid)
MID: Xabi Alonso (Real Madrid), Xavi (Barcelona), Andres Iniesta (Barcelona)
ATT: Lionel Messi (Barcelona), Cristiano Ronaldo (Real Madrid), Radamel Falcao (Atletico Madrid)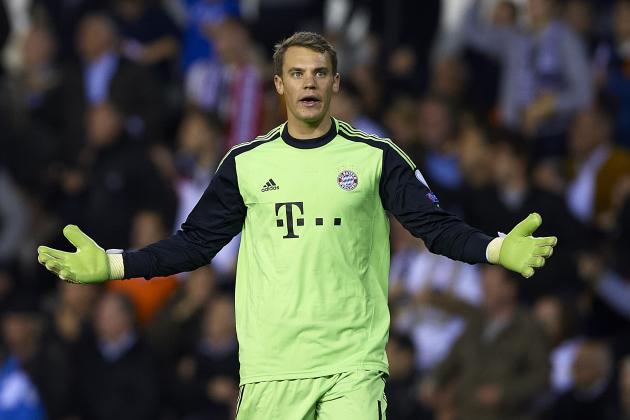 Manuel Queimadelos Alonso/Getty Images

Manuel Neuer, Bayern Munich
Few would dispute the inclusion of Iker Casillas as the world's top goalkeeper for 2012, but there's also little doubt that there would have been a number of other strong candidates.
Manuel Neuer had a simply brilliant year in goal for Bayern Munich and established himself as one of the top goalkeepers in world football—if not the greatest currently active.
He finished second in the German Cup, second in the Bundesliga and second in the Champions League, and was instrumental in Bayern's success in all three.
Neuer was particularly key in their Champions League tie against Real Madrid (and Iker Casillas), where they beat the Spanish side in a penalty shootout.
Petr Cech, Chelsea
Chelsea's Petr Cech can also feel a little robbed after, you know, winning the Champions League for Chelsea and everything.
The Blues conceded so many shots against the likes of Napoli, Barcelona and Bayern Munich, and yet were able to win the greatest European prize of them all.
The amount of saves Cech made against Barcelona alone could have won him the award, but when you consider also how he went against Bayern in the final—saving several penalties throughout—it's hard not to think that Cech deserved some recognition here.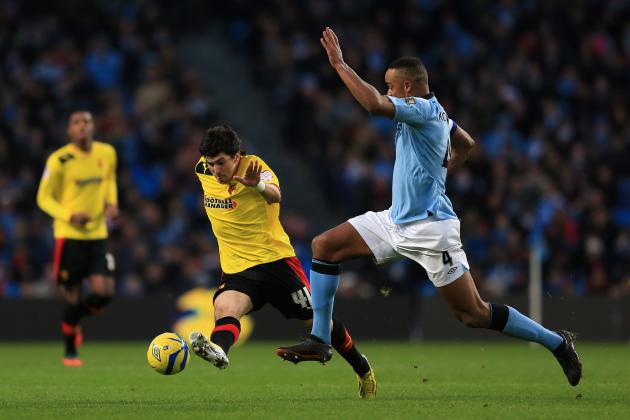 Richard Heathcote/Getty Images

Vincent Kompany, Manchester City
Defenders were probably the biggest area where FIFA let themselves down, with Marcelo, Gerard Pique and Dani Alves all very fortunate to get their positions.
One of those spots should definitely have gone to Manchester City captain and defender Vincent Kompany, who led his team to a historic Premier League title in 2012.
The Belgian international was the Premier League's Player of the Year, and yet he still didn't get into the final FIFA Team of the Year?
He captained a Premier League winner and was clearly one of the best central defenders in world football.
His snubbing was one of the worst, for me.
Philipp Lahm, Bayern Munich
You could also say the same thing for German star Philipp Lahm, who was instrumental in Bayern's strong 2012.
They might not have won anything, but they did finish second in all three major tournaments and have a healthy lead at the end of the season—thanks to Lahm's defensive work on the left.
Ashley Cole, Chelsea
Chelsea left-back Ashley Cole, who excelled for England at the 2013 European Championships as well as for the West London cub, should also feel robbed.
Cole won the Champions League—which no defender on FIFA's list can attest to—and was the best left-back in the Premier League all year. He would definitely have been close to the top of left defenders in the world in 2012, and it's simply ridiculous that he didn't even get a mention for a spot in the FIFA World Team of the Year.
Mats Hummels, Borussia Dortmund
Having won the double—German Cup and the Bundesliga—and shining in the group stages of the UEFA Champions League this year, it's hard to understand how Mats Hummels didn't get a mention.
The central defender was one of the best players at the European Championships before the semifinals and led his team brilliantly from the back to a historic German title. But no look-in whatsoever here.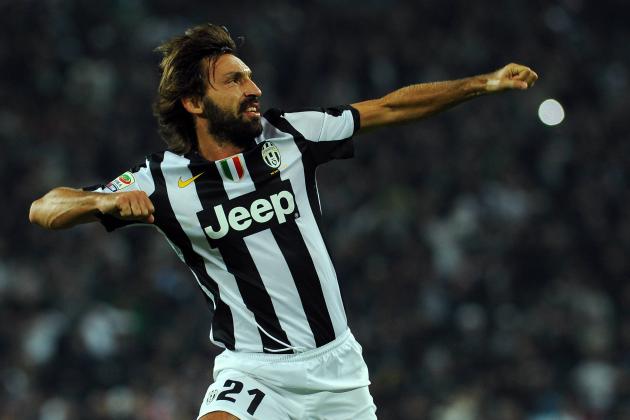 Valerio Pennicino/Getty Images

Andrea Pirlo, Juventus
It's hard to discredit any of the midfielders FIFA listed in their Team of the Year, but you do feel for two men in particular—Andrea Pirlo and Mesut Ozil.
Pirlo was part of an undefeated Juventus side that crushed Serie A last year and are repeating the process again this year. He also led the Italian national side all the way to the final of the 2012 European championships.
Ageless and yet eternally classy, Pirlo's was a huge snub here.
Mario Gotze, Borussia Dortmund
The same could be said for Gotze, who was huge in Dortmund's double-winning season as well as Germany's strong campaign at Euro 2012.
He has again shone this season for the German champions in the Champions League—sparking huge victories over Manchester City and Real Madrid to lead Dortmund through the group stage undefeated and one of the favorites for the title.
And yet still no look-in.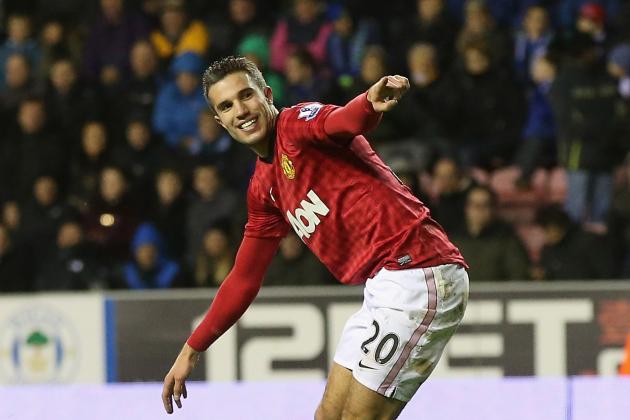 David Rogers/Getty Images

Robin van Persie, Manchester United (and Arsenal)
You cannot argue with the inclusion of Lionel Messi or Cristiano Ronaldo. You'd be hard-pressed to even find a watertight argument against the inclusion of Radamel Falcao.
Yet having said that, Manchester United striker Robin van Persie can feel very hard done by in his snubbing for a spot on the World Team of the Year.
The 29-year-old carried Arsenal into the top four last year, chalking up the most goals by any player in the league, and is in the process of doing so again this year for Manchester United—he's leading the Golden Boot Award race once more.
There is a reason United are seven points ahead in the league and have beaten Chelsea, Arsenal and Manchester City this season—Robin van Persie.
Mario Gomez, the German international, could also probably get a mention here, but Falcao deserves that final spot over Gomez. However, to say he deserves it more than Van Persie seems a little ridiculous to me, particularly seeing what the Dutchman has done at two clubs in 2012.
Big changes, and yet he still has shone brighter than anyone else in the EPL.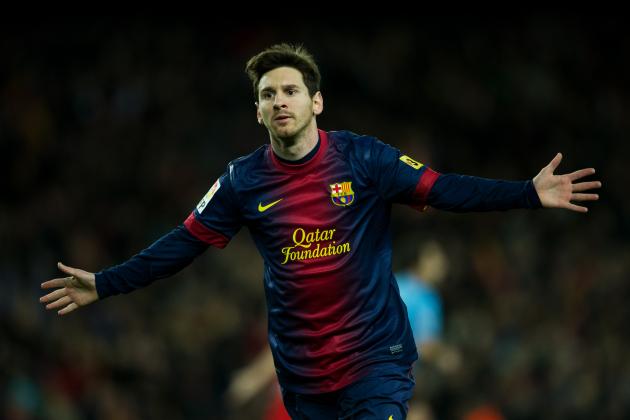 Jasper Juinen/Getty Images

With that said, let me try and piece together what I think should have been the FIFA World Team of the Year for 2012. This is just my opinion; if you disagree, please make sure to let me know in the comments below.
Goalkeeper: Petr Cech (Chelsea)
Defenders: Sergio Ramos (Real Madrid), Philipp Lahm (Bayern Munich), Mats Hummels (Borussia Dortmund), Gerard Pique (Barcelona)
Midfield: Andrea Pirlo (Juventus), Andres Iniesta (Barcelona), Xavi (Barcelona)
Forwards: Lionel Messi (Barcelona), Cristiano Ronaldo (Real Madrid), Radamel Falcao (Atletico Madrid)
Who do you think were the biggest snubs from the 2012 Team of the Year?
Comment below or hit me up on Twitter: Follow @dantalintyre