World Football: 15 Stars Set to Explode in 2013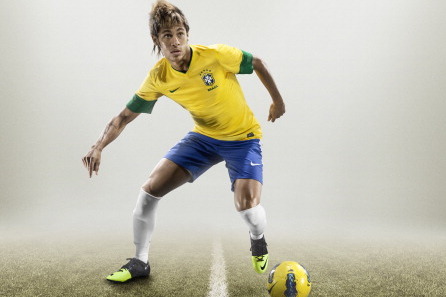 Handout/Getty Images

Over the course of the 2012 calendar year, there were multiple stars who exploded onto the international scene due to some strong performances.
Players like Radamel Falcao and Stephan El Shaarawy used 2012 to become globally recognized players. In 2013, there will be other players who will burst onto the scene in the same way.
Some of them will be youth players who will get a chance with their senior club. Others will use an appearance to promote their talents and gain recognition.
This list will primarily cover these youth players in their quest to become globally recognized stars or to become an integral part of their club. There are other players on this list who have not been able to show their skill due to their squad ranking.
Here are some players who could "explode" to a higher standing in 2013.
Begin Slideshow

»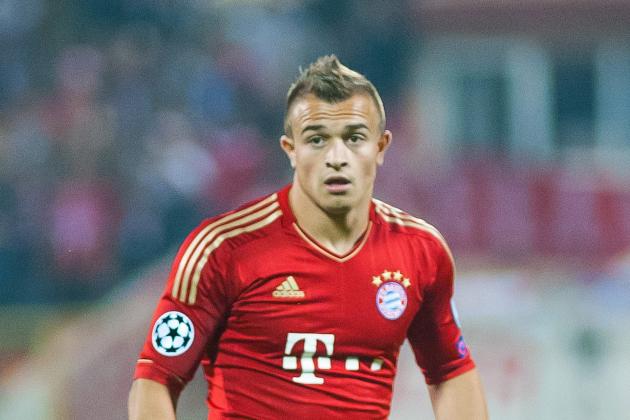 EuroFootball/Getty Images

When Bayern Munich purchased Xherdan Shaqiri from FC Basel last winter, it was widely expected he would become a star with the famous German side.
So far this season, the Swiss winger has only scored one goal in the Bundesliga, which came in the team's final match before the winter break. He has also scored just once in the Champions League.
These goal totals are not a true indication of Shaqiri's influence on this squad, though. He is among the leaders in the squad in key passes per match with 1.8 and has been a key substitute.
The disappointing statistics Shaqiri had are not a true reflection of what his future performance with Bayern will look like. Considering the dominance of Die Bayern so far this campaign, he will have plenty of additional opportunities to adapt and thrive with his new club.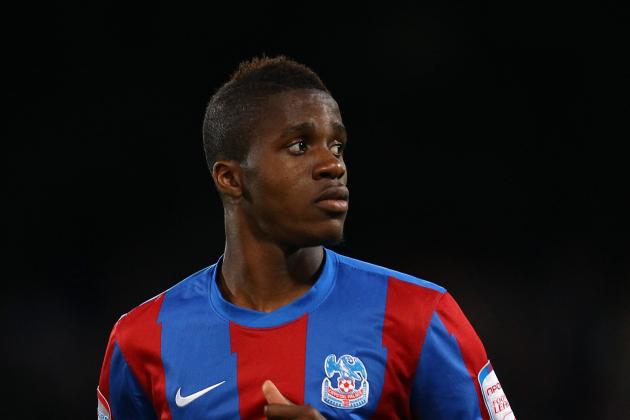 Julian Finney/Getty Images

Perhaps the most well-known player in England's Championship, Wilfried Zaha appears destined to make his Premier League debut to much fanfare.
Zaha, who recently earned his first cap with the English national team, has been linked to multiple Premier League clubs, notably Arsenal, Manchester United and Tottenham Hotspur.
It has been rumored that the Ivory Coast-born winger would move to the Premier League during the winter transfer window.
This move will probably not happen until the summer due to the strong possibility of promotion by Crystal Palace.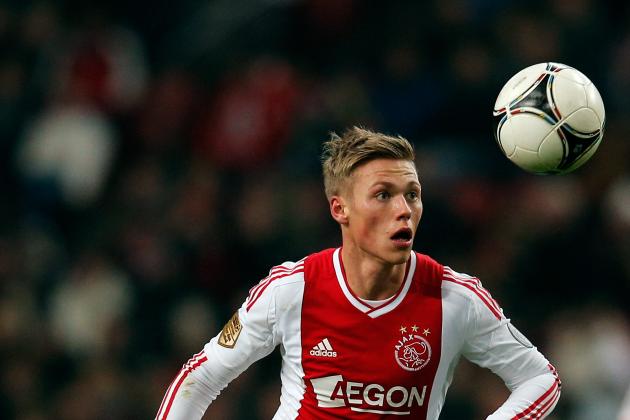 Dean Mouhtaropoulos/Getty Images

Although he is just 18 years old, Viktor Fischer emerged to become a starting striker for Ajax at the end of the 2012 calendar year.
Fischer, who earned his first cap for the Danish national team in late 2012, scored three league goals for the Dutch giants and made three Champions League appearances.
The striker also stared for Ajax during the NextGen series, leading them to the final with seven goals, tied for the most in the tournament.
With his great goalscoring record in his youth career, along with a starting presence at Ajax, Fischer should score plenty of goals in 2013.
He will also look to lift Denmark, who are in fifth place in their World Cup qualifying group, toward a qualification spot for the 2014 World Cup.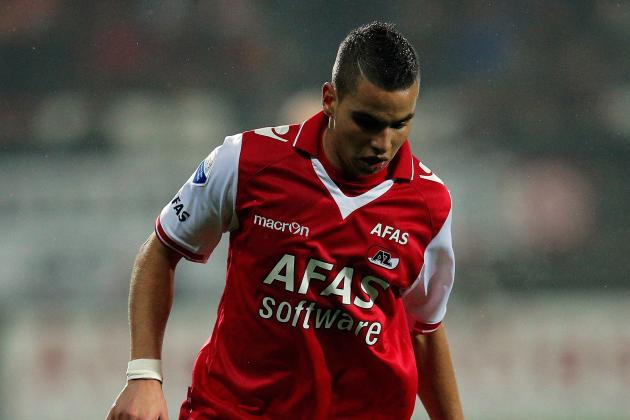 Dean Mouhtaropoulos/Getty Images

Adam Maher has been one of the most hyped Dutch players in recent years. The AZ Alkmaar midfielder was named the Dutch young player of the year in 2011 and has only continued to impress for the Eredivisie side.
He was a part of the preliminary squad for the Netherlands heading into Euro 2012 and earned his first cap later in the year. His talent caused famous Dutch manager Guus Hiddink to call him "special."
In 2013, Maher could move to the Premier League (which The Mirror has suggested), or he could remain in the Netherlands for another year to have an opportunity to participate with the Oranje in the World Cup.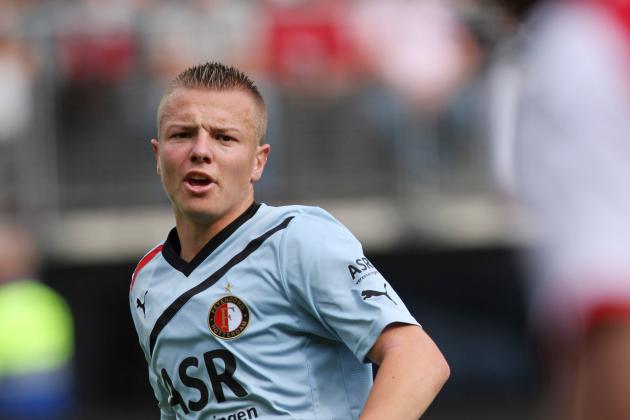 EuroFootball/Getty Images

Jordy Clasie has been a starter over the past three seasons with Feyenoord.
Clasie emerged to become one of the top defensive midfielders in the Netherlands and was almost a part of the ill-fated Oranje squad which failed miserably at Euro 2012.
Despite this, Clasie earned his first cap for Holland in 2012, and has been linked to a transfer with Tottenham Hotspur.
Expect Clasie to leaved the Eredivisie in 2013 to join a club in a bigger European league. Once there, he will earn recognition for his abilities and will be regarded as a top midfielder for the future.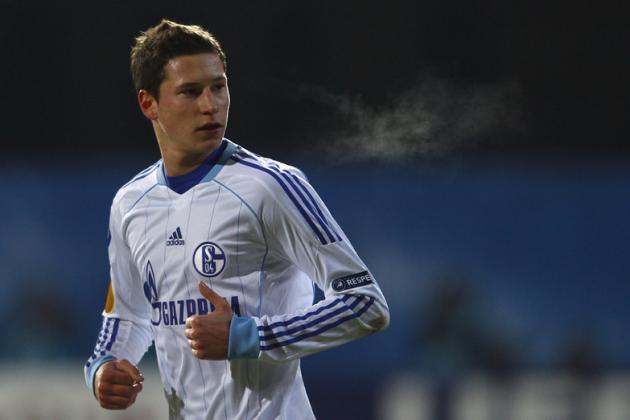 Photo courtesy of team.dfb.de
Schalke 04 struggled in the Bundesliga during the final half of 2012, but Julian Draxler quietly emerged as a key component of their future.
Draxler, who has been linked to Manchester City despite being just 19, could come forth as one of the German club's biggest pieces in the Champions League.
The teenager also earned his first cap in 2012, and will look to play a role in World Cup qualifying this year.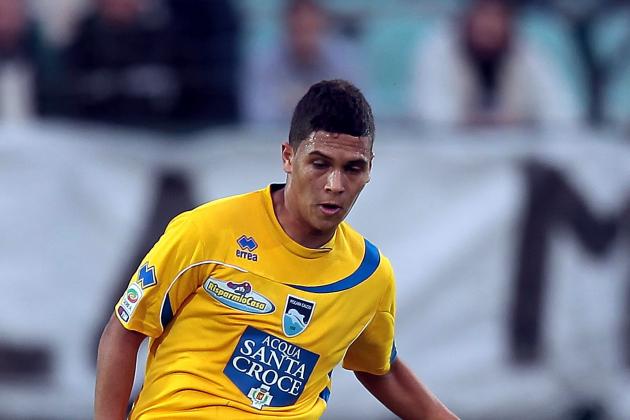 Gabriele Maltinti/Getty Images

US Pescara are in a fight to survive relegation in Serie A, and it appears Juan Quintero could help the club stay afloat.
Quintero has led the club in most passing statistics and has adapted well to the Italian game.
He has not been linked to any major clubs despite his impressive play. However, do not be surprised to see him become a star if he joins a major club in the near future.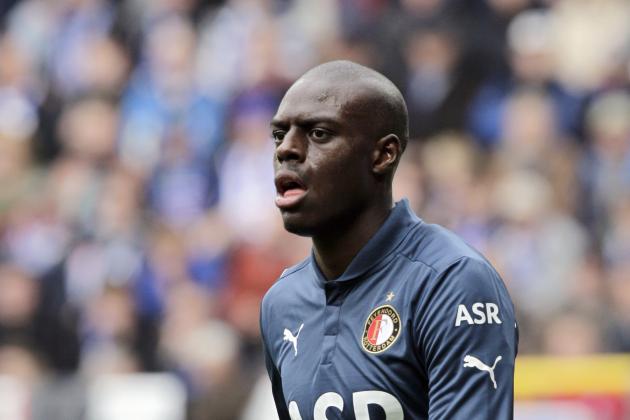 EuroFootball/Getty Images

During Euro 2012, the Netherlands were eliminated in large part to their frail defense. Since their failure, Bruno Martins Indi has become a starter for the Dutch national team despite being just 20 years of age.
Indi, who scored twice in six matches as a defender for the Oranje, became a starter for Feyenoord in 2011 and has stated that he expects to complete a transfer outside of the Netherlands soon.
With a starting role for the Dutch national team and a transfer looming, Indi could become one of the most highly regarded young defenders of 2013.
David Ramos/Getty Images

Barcelona have arguably the most complete lineup in football and is filled with stars. It is rare to see a teenager break into such an established squad, but Gerard Deulofeu is not like most teenagers.
Deulofeu, who was named the top player at the UEFA under-19 championship in 2012, has barely played for Barcelona's squad over the past two years.
However, it is unlikely he will continue to remain with Barcelona B, the club's reserve side.
Considering his talent, the Catalan-born forward could break into Barcelona's first squad by the end of 2013 and could become a starter soon afterward.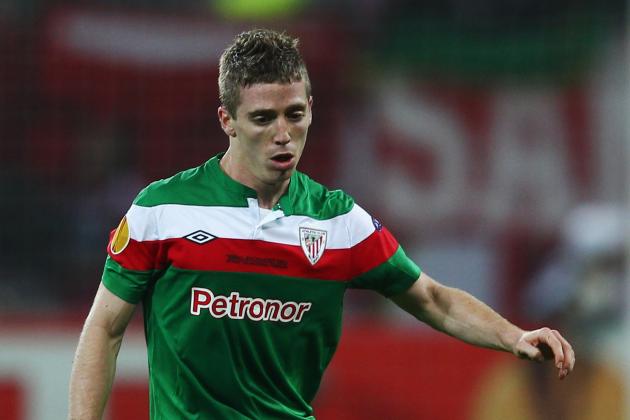 Alex Grimm/Getty Images

Iker Muniain has been a starter for Athletic Bilbao for the last two years and was a key part of the squad that reached both the Copa del Rey and Europa League final last season.
However, Muniain could become an even bigger star in 2013 due in large part to Bilbao's poor finances and relegation struggle.
In the past, the 20-year-old was linked to Manchester United, and it is unlikely he will remain in the northern Spanish city past the 2012-13 campaign.
Assuming he will move to a more notable side, Muniain will see his recognition and fame rise even more this year.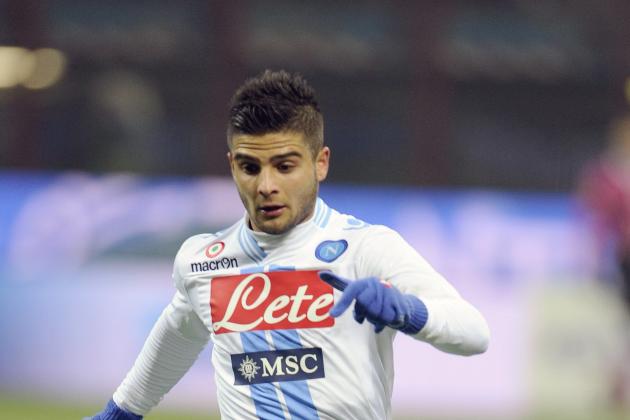 Claudio Villa/Getty Images

Lorenzo Insigne found himself with pressure to perform in 2012 after Ezequiel Lavezzi was sold to Paris Saint-Germain.
During the first half of the 2012-13 campaign, the 21-year-old striker established himself as one of the top young players in Italy and earned his first cap with the Italian national team.
Although he does not have great goalscoring numbers with Edinson Cavani having 39 percent of the team's goals to date, Insigne will continue to play an important role in Napoli's quest to return to the Champions League.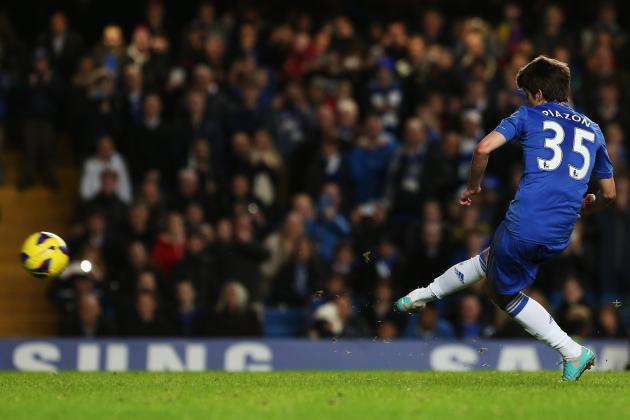 Julian Finney/Getty Images

Just like Barcelona, Chelsea have an established squad that features many young stars and is hard to break into. However, Lucas Piazon could secure a spot in the Blues squad in 2013.
Although he is still a teenager, Piazon made his Premier League debut at the end of 2012, and it appears he will play an expanded role for Chelsea in the new year.
With Chelsea in the Europa League, expect Piazon to get playing time in European competition and improve his chances of becoming a part of the Brazilian national team.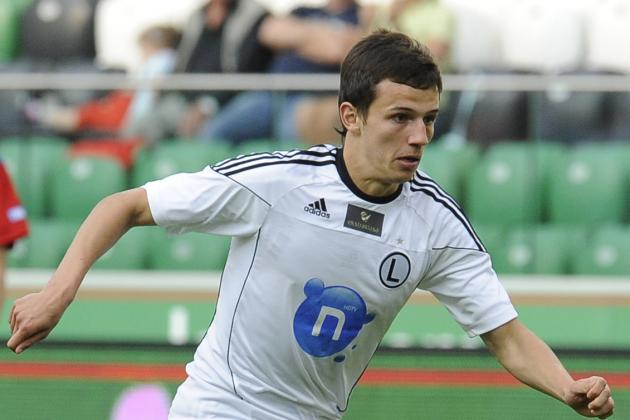 EuroFootball/Getty Images

One of the most surprising members of Poland's Euro 2012 squad, Rafal Wolski, will be a midfielder to watch in the transfer market in 2013.
Wolski scored six times in the past season for Legia Warsaw and saw his projected transfer value rise to over €3.5 million according to TransferMarkt.
The top Polish midfield prospect has been linked to Borussia Dortmund, where three of his countrymen play their club football.
With his stock rising and seeing consistent playing time with Warsaw, Wolski could be a player brought in as an inexpensive transfer this summer, which could allow him to blossom in one of Europe's top leagues.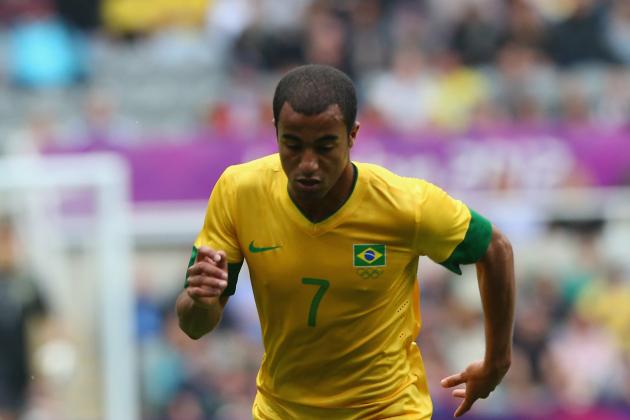 Stanley Chou/Getty Images

One of the most hyped members on the Brazilian national team, Lucas Moura will be one of the most intriguing players in the world to watch in the new year.
Lucas will start 2013 with Paris Saint-Germain, who he joined after completing the richest transfer in the club's history.
This move to France gives the Brazilian a chance to display his talents with one of the most skillful sides in Europe and give him a platform to gain further recognition.
In the summer, Lucas will be a part of Brazil's Confederation Cup squad. After failing to claim Olympic gold in London last summer, this tournament will have important implications for Brazil a year before the World Cup.
It will be expected that Lucas will be one of the leaders of this squad, and with the competition taking place on home soil, he could help Brazil win their first major tournament at home since the 1989 Copa America.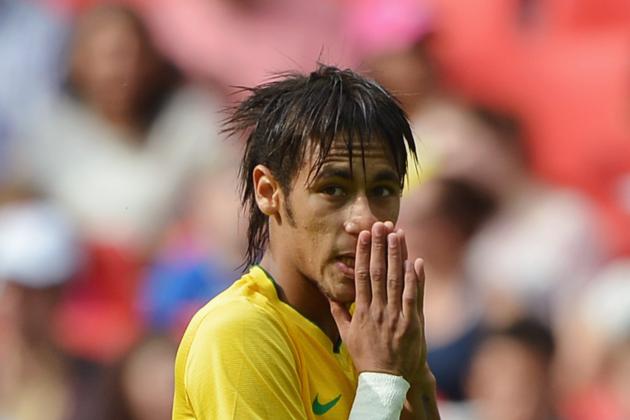 Jeff J Mitchell/Getty Images

Neymar was one of the most talked about footballers of 2012.
With constant speculation over a possible move to Europe, along with his performances with Brazil at the Olympics, it was surprising to see the criticism heaped onto the 20-year-old's back.
In this upcoming calendar year, Neymar is poised to prove the doubters wrong.
This will take place largely with the Brazilian national squad and the surprisingly meaningful Confederations Cup they will participate in.
This Confederations Cup provides Neymar with another opportunity to play in an international competition with Brazil against squads outside of South America.
He will get to play against the likes of Italy, Mexico and Spain, all of whom are challengers in the 2014 World Cup.
Although there is much to question with Neymar, 2013 could provide him with the chance to prove the skeptics wrong a year before a tournament that could define his football career.