English Premier League: 5 Clubs That Are Under Pressure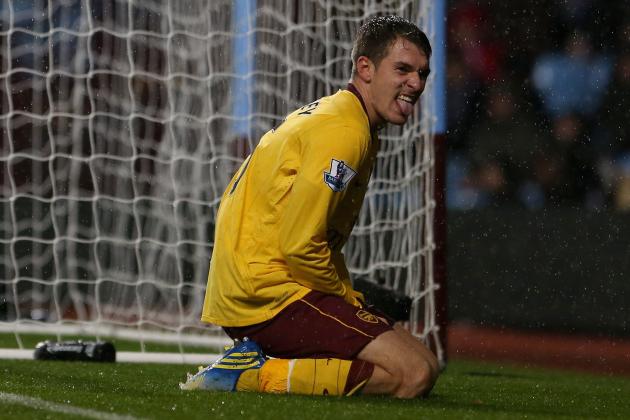 Julian Finney/Getty Images

The 2012/13 English Premier League season might only be a third of the way through, but already, several clubs are starting to face mountains of pressure.
Be it their failure to keep pace with the top clubs or be it their inability to find a result and move their way out of the bottom half of the table, several clubs are already under a great deal of pressure, and it's growing with every passing week.
Which are the top five EPL clubs under pressure at the moment?
Read on to find out.
Begin Slideshow

»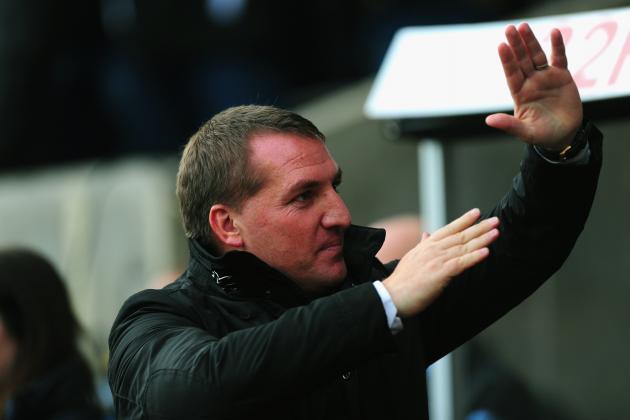 Stu Forster/Getty Images

The optimist says
Seriously. Enough with the comments about how long Brendan Rodgers' revolution is going to take at Anfield—we've heard them already, and in case you haven't noticed, we're putting together a nice little run in the league this season.
We haven't lost since we were cheated out of a result by a diving Manchester United—way back in September—and have held Chelsea and Everton to draws in the past couple of weeks as well.
Sure, we might not be scoring a whole stack of goals, but give us a healthy squad to choose from, and we'll be fine. Luis Suarez is nearly the player of the year so far and Raheem Sterling is really starting to find his range, so don't count us out just yet.
Undefeated in our past eight matches, baby.
The pessimist says
Seriously. Enough with the comments about how Brendan Rodgers' revolution is going to get there eventually and how this is still a top side.
This isn't a top side—top sides win games and they score goals, and they certainly don't win just one of their past six matches if they want to consider themselves a genuine threat.
For a club that prides itself on being able to keep pace with the other big names of the league, how come Liverpool are in 11th and the other big clubs are, well, at the top of the table—where they rightly deserve to be this season.
Perhaps if you hadn't farmed off all your players without finding a replacement and got up off the ground from all your diving, you'd be sticking with the top sides.
But 11th place? Jeez. That doesn't look good, Brendan.
Even Kenny did better than that.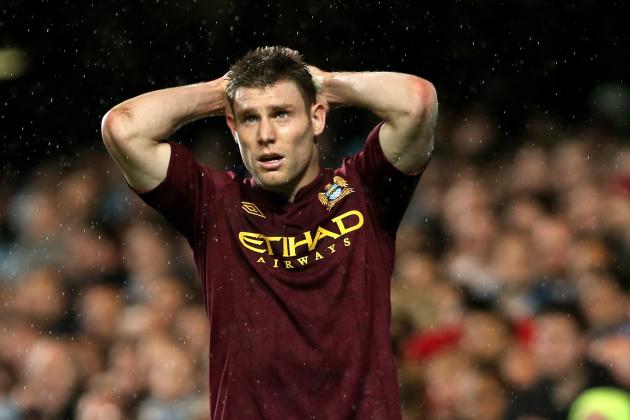 Julian Finney/Getty Images

The optimist says
Haha. Funny. You put the only undefeated team in the Premier League in a list of clubs that are currently under pressure. No really, that's a good one.
I haven't heard that before.
I mean, it's not like we're the reigning champions (and did I mention we're undefeated) and have conceded just 10 goals through our opening 13 games.
Carlos Tevez, Sergio Aguero, Edin Dzeko, Yaya Toure, David Silva, Javi Garcia—you might have heard of some of the players in our team this year?
Oh yeah, and we're undefeated. Which, to be honest, and doesn't really qualify for any sort of pressure at all this season—none what so ever.
The pessimist says
Cut it with the undefeated nonsense—you can't play away from the Etihad and were it not for the late heroics of Edin Dzeko a billion times this season, you'd be lucky to even be inside the top half of the competition table.
You're out of the Champions League (shame about that), and you can't even manage to beat Aston Villa in the Capital One Cup (shame about that too)—meaning that you've put all your eggs in the one basket about repeating as league champions this season.
That is, if you want a trophy this year.
You've won, what, one game against a top-six side this year? And that was against West Brom, the relegation fodder that have somehow managed to move up into this top four and convince Peter Odemwingie that he's actually a quality player.
Puh-leeze. City are carrying more expectation than any other team this year, and they'll be lucky if they don't completely implode under a Mario Balotelli backheel. Providing he can even manage to get himself dressed, that is.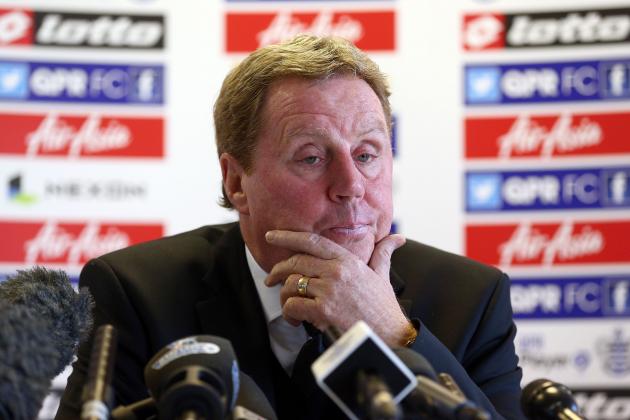 Clive Rose/Getty Images

The optimist says
Harry Redknapp.
We'll get a win soon.
The pessimist says
You can't attack. You can't defend.
You can't start games well, you can't close games well.
Your midfield is a shambles, and when your best player could walk out at any point and jump on the next bus, you might want to think again about claiming you'll avoid relegation.
Yeah. That word—relegation.
You're dead last without a single win and can't even find a victory over Reading or Southampton—both of which you played at home.
Relegation is inevitable and Harry will no doubt find a way to blame it on the board, someone in management or probably just Arsene Wenger again.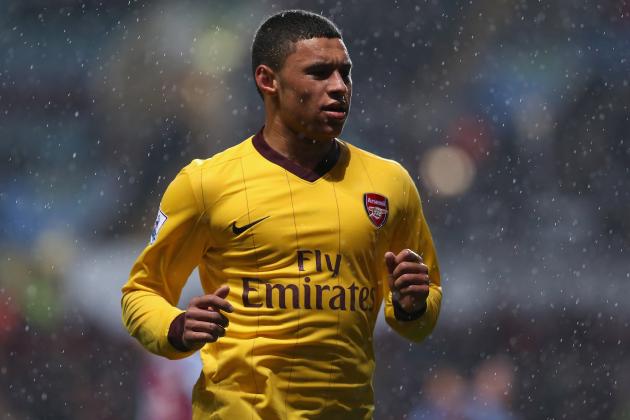 Julian Finney/Getty Images

The optimist says
Okay, so we sold Robin van Persie and we haven't had the greatest start imaginable to the Premier League this season, but there's no way we're traveling worse than many other teams right now.
I mean, we're in the final 16 of the Champions League, still around in the Capital One Cup and we're just two wins outside of the top four in the Premier League as well—surely that "pressure" that you're talking about can't be too much, can it?
The pessimist says
To make it through to the knockout rounds of the Champions League, you struggled past the likes of Olympaicos and Montpellier.
To make it to where you are in the Capital One Cup, you let Reading—yes, Reading—score four goals against you in the first half and five goals in total for the match.
Your attack is bereft of ideas unless Santi Cazorla conjures something out of nothing and unless the French version of Stewart Downing manages to get himself on the end of a cross—which simply doesn't look likely happening much this year.
When Theo Walcott is being touted as a good option up front and Lukas Podolski as one of the hardest-working players in the team, you know there some problems to work through.
Oh, and your fans think Arsene Wenger doesn't know what he's doing.
Case in point.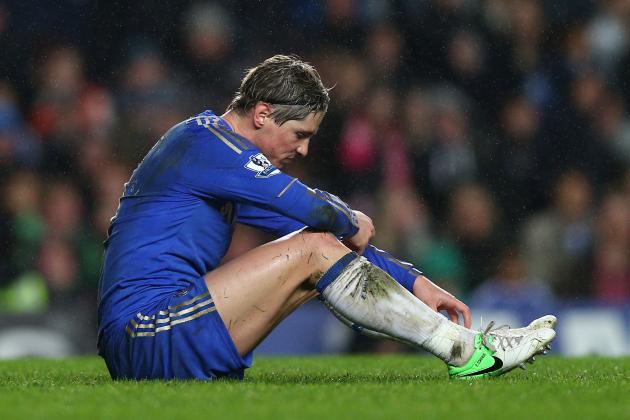 Clive Rose/Getty Images

The optimist says
I bet you the only reason we're on this list is because we fired Roberto Di Matteo for failing to produce in the Champions League—which is true, by the way.
I mean, seriously, enough with that already.
We've lost just two Premier League games all season, one of which was thanks to a joke of a referee who couldn't tell the difference between a trip and a dive.
The Blues have the strongest team on paper in the league and no Premier League squad can rival the talent that Juan Mata, Oscar and Eden Hazard have throughout midfield.
Rafa Benitez will do a good job at managing the players; maybe it's time to cut us some slack and realize that we're still the real deal this year.
And we're not even out of the Champions League yet.
The pessimist says
Chelsea, you're going nowhere.
You're about to become the first European champions to be eliminated in the group stages and it's because you don't have enough skill to cover one little injury.
There's some massive culture problems resonating through Stamford Bridge—player rifts, racism suspensions, racism accusations on referees, fired managers, scoreless draws at home—and it's little wonder that your fans are booing your current state of affairs.
You haven't won a Premier League match in over a month and you've slipped to being league leaders to behind West Brom on the table. Yes, West Brom.
Time for a reality check, Chelsea. You're going nowhere.
Agree? Disagree? Which EPL clubs are under the most pressure?
Comment below or hit me up on Twitter: Follow @dantalintyre