Predicting the Next Wave of Washed Up Stars to Join MLS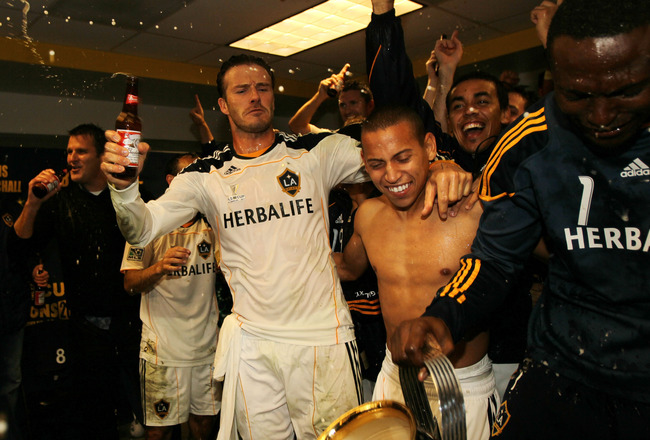 David Beckham's said the MLS Final will be last game in an LA Galaxy jersey.
Stephen Dunn/Getty Images
It's hard for professional athletes to admit their best days are behind them.
In so many professional sports, there aren't a lot of places soon-to-be former household names can turn to if they still believe they have the right stuff.
In soccer, there's America, where the streets are paved in gold.
Look at David Beckham. He left Real Madrid at 32 for the Los Angeles Galaxy, and made good on a $250 million deal.
Beckham wasn't the first, but he was the biggest. A handful of former stars followed him including Thierry Henry, Rafa Marquez and Robbie Keane, among others.
"Washed up" might sound harsh, but most of the aforementioned players and those in the next few slides are just that. They're still quality footballers, but no longer at the height of their game.
They're shells of their former selves, and while they may not have a lot more to offer in Europe, they can help an entire nation learn to love the beautiful game.
Frank Lampard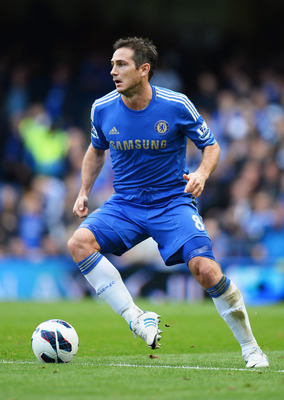 Mike Hewitt/Getty Images
This one's been thrown around a lot ever since the last transfer window.
A potential move to Los Angeles failed to materialize over the summer. Since then Lampard has seen his stock fall in favor of Chelsea's younger midfielders.
Lampard would make a good fit for Los Angeles, especially after David Beckham has announced he won't be returning after the MLS final.
Few midfielders have a better goal scoring record than Lampard, who's scored 129 goals in 381 appearances for Chelsea.
Lampard plays box-to-box and is not unwilling to drop back in defense if need be.
If not Los Angeles, he could prove to be a valuable asset for any MLS team. At age 34, Lampard still has a lot of quality football left in him, perhaps not at the high level at which he's accustomed to, but if there' still an itch to play, MLS will scratch it.
Andrei Arshavin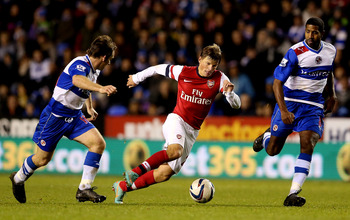 Scott Heavey/Getty Images
To say Andrei Arshavin has had a tough go at Arsenal the past few seasons would be an understatement.
He went from a promising addition, to a liability on the field, to a bench warmer and now an after thought with his most recent loan to Zenit St. Petersburg.
At only 31, Arshavin has quite a few more years to play by MLS standards, and the American football league is interested in the Russian forward, according to Metro.
Shava, as he's come to be known, has never lived up to his potential, but his skill and ability will set him apart in the MLS. He has the potential to shine, and there likely isn't a single club or fan base in the MLS that wouldn't take him with open arms.
Kaká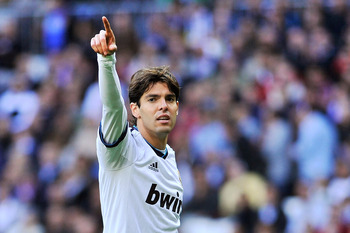 Gonzalo Arroyo Moreno/Getty Images
Kaká came out and said that he would like to play in MLS one day, according to Goal.com.
He's been linked with a move to Red Bulls after the 2014 World Cup.
At only 30 years of age, Kaká still has a lot of top-shelf football left in him. He's seemingly been overlooked by José Mourinho as of late, but the former Ballon d'Or winner is still a world-class midfielder.
Kaká's place in Real Madrid will become a lot clearer once the January transfer window opens. It's unlikely he will go to MLS during the next transfer window, but if he's left to warm the bench at the Santiago Bernabéu, he might get the itch to move on.
The rumors are a move after the World Cup in 2014, at which point he will be 32. Even at that age, Kaká can completely transform an MLS team. His vision and touch put him a touch above what's currently on display.
The next wave of stars to make their way to MLS will further transform the league. Their presence and play will put American soccer further than it's ever been.
These are but a few players that could make the move stateside, and once they do, there will be a torrent of players to move.
It'll be a while before MLS has any sort of international clout beyond a handful of former superstars, but this next wave will be another step in the right direction.
Keep Reading