UEFA Champions League 2012/13 Group Stage Draw: As It Happened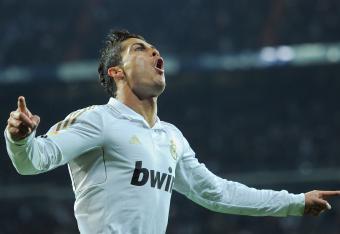 UEFA Champions League 2012/13 Group Stage Draw:
GROUP A
Porto, Dynamo Kiev, PSG, Dinamo Zagreb
GROUP B
Arsenal, Schalke, Olympiacos, Montpellier
GROUP C
AC Milan, Zenit, Anderlecht, Malaga
GROUP D
Real Madrid, Manchester City, Ajax, Borussia Dortmund
GROUP E
Chelsea, Shakhtar Donetsk, Juventus, Nordsjaelland
GROUP F
Bayern Munich, Valencia, Lille, BATE Borisov
GROUP G
Barcelona, Benfica, Spartak Moscow, Celtic
GROUP H
Manchester United, Braga, Galatasaray, CFR Cluj
Dates: 18-19 September, 2-3 October, 23-24 October, 6-7 November, 20-21 November, 4-5 December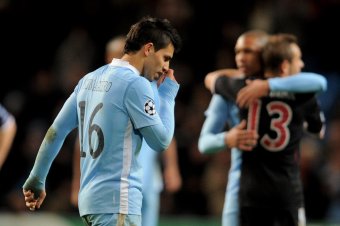 Michael Regan/Getty Images
In a fascinating draw in Monaco, the groups for this season's UEFA Champions League were decided, with Manchester City and Real Madrid the biggest losers.
The English and Spanish champions find themselves drawn alongside Ajax and Borussia Dortmund in Group D, or as it is guaranteed to be dubbed: "The Group of Death."
Manchester United fared much better in the draw, with Braga, Galatasaray and CFR Cluj joining them in Group H.
Arsenal have drawn Schalke, Olympiacos and Montpellier, whilst Chelsea will face off against Shakhtar Donetsk, Juventus and Nordsjaelland.
The first round of matches will take place on 18/19 September, in less than three weeks time.
Meanwhile Andres Iniesta was the somewhat surprising recipient of the UEFA Player of the Year award, trumping Lionel Messi and Cristiano Ronaldo for the honour.
Thanks for joining me, and stay tuned for all the reaction and coverage of the draw on Bleacher Report.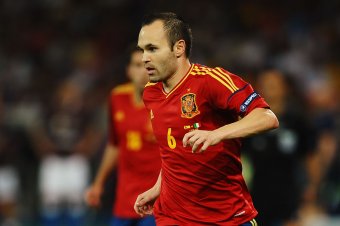 Laurence Griffiths/Getty Images
Oh boy, Cristiano does not look happy at all.
I suppose great weight was given to Spain's triumph at the Euros, and Iniesta's contribution.
Gonzalo Arroyo Moreno/Getty Images
And the winner is... Andres Iniesta!
Bit of a shocker there! The Spaniard has had a heck of a season, but as good as Ronaldo and Messi?
The recipient of Player of the Year is about to be announced...
The trophy makes its way to the stage.
Apologies, Celtic will actually have to travel to Moscow to take on Spartak, not Lille. Not quite as easy a journey there.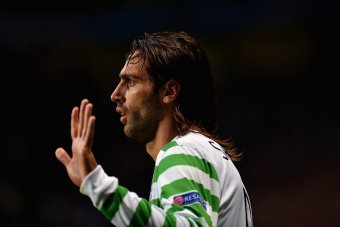 Jeff J Mitchell/Getty Images
Celtic will be relishing a trip to the Camp Nou. Not a great draw for them, but the opportunity to visit some great cities in Barcelona, Lisbon and Lille!
I think the biggest winners from tonight (apart from Man Utd), have to be PSG. They've drawn Porto, Dinamo Kiev and Dinamo Zagreb, some of the weakest teams in each pot.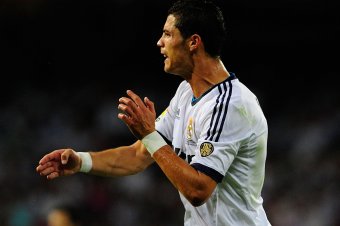 Gonzalo Arroyo Moreno/Getty Images
My bet is on Ronaldo here, but you just never know...
The Portuguese forward still looks a little sulky after that draw!
Messi, Iniesta and Ronaldo wait patiently as everyone in the room makes their vote.
Arsenal haven't gotten a disastrous draw either. They'll are no easy games, but no especially tough ones either. Schalke, Olympiacos and Montpellier join them in Group B.
Chelsea will need to get past Shakhtar and Juventus in their group, whilst Manchester United are entered into the group of life alongside Braga, Galatasaray and CFR Cluj. Some difficult away trips, but nothing catastrophic there.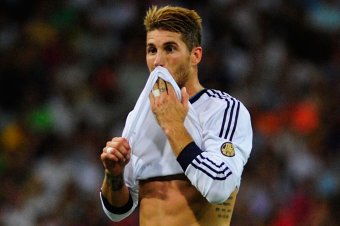 Gonzalo Arroyo Moreno/Getty Images
Well we didn't get three champions in one group, but we did get three!
Real Madrid, Manchester City, Ajax, Borussia Dortmund comprise Group D. No easy fixtures in that one!
Stay tuned to find out who takes home the prestigious UEFA Player of the Year award.
Lionel Messi, Andres Iniesta and Cristiano Ronaldo are the three finalists.
Which leaves Dortmund entering the group of death with Madrid, City and Ajax!
You've got to feel sorry for the German champions there.
Romanian champions CFR Cluj join Man Utd, Braga and Galatasaray in Group H.
Sir Alex has been very lucky tonight!
Malaga join Milan, Zenit and Anderlecht in Group C.
BATE enter Group F with Bayern, Valencia and Spartak.
The Belarusian champions are making their third appearance in the competition this year.
Minnows Nordsjaelland are next. They play Chelsea, Shakhtar and Juve in Group E.
They'll need a miracle to progress from that one!
French champs Montpellier enter Group B with Arsenal, Schalke and Olympiacos.
Giroud reunites with his former team!
Dinamo Zagreb enter Group A with Porto, PSG and Kiev - Group of Life?
Dortmund are the team to avoid in this pot.
Scottish side Celtic are the first out of the pot. They'll play Barca, Benfica and Lille in Group G.
That's a very tough draw for them.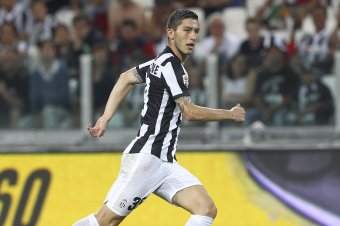 Marco Luzzani/Getty Images
It looks like Manchester United have been given the easiest draw so far. But the same was said last season.
Chelsea have drawn the short straw in Juventus. That'll be a mammoth clash.
Spartak will play in Group F with Bayern and Valencia.
Which leaves Russian side Spartak Moscow to enter Group
It's looking like being quite an even draw so far... except for Group D.
Italian champions Juventus are next out of the pot.
Chelsea and Shakhtar are the unlucky teams to draw them in Group E.
Dutch side Ajax will enter the group of death with City and Madrid!
Ajax were pipped at the post by Lyon last season after a dramatic final round of group stage matches which saw a seven goal advantage overturned.
French big-spenders PSG are next out, they'll play in Group A with Porto and Kiev.
That's a fantastic draw for them.
This article is
What is the duplicate article?
Why is this article offensive?
Where is this article plagiarized from?
Why is this article poorly edited?