10 Premier League Players Who Must Perform Next Season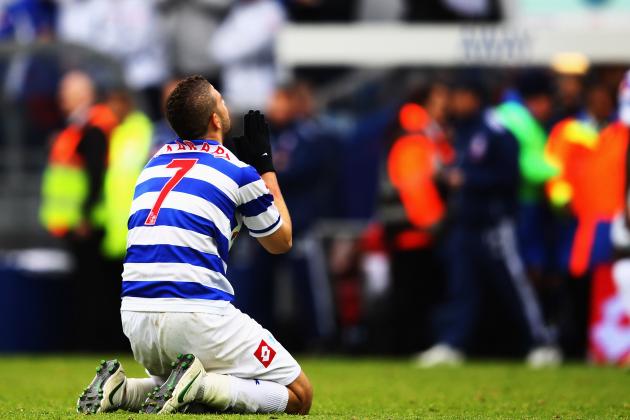 Julian Finney/Getty Images

Often cited as the world's best division, the Premier League is also one of the most unforgiving stages on the planet.
If a player doesn't perform, the English press will pick up on it. As we head into the 2012-13 season, plenty of talent will be provided with their last chance to shine.
The following 10 players must impress during the next 12 months or face the real possibility of a Premier League exit.
Begin Slideshow

»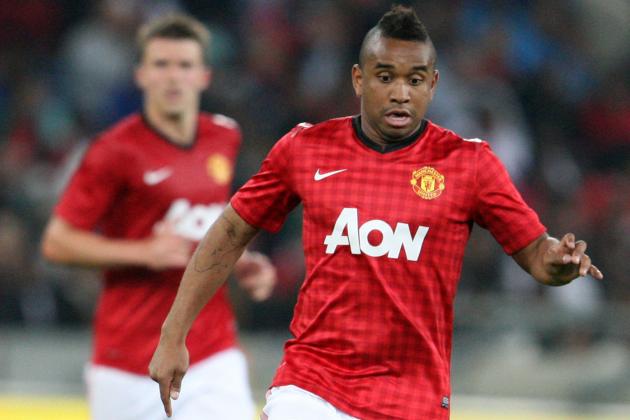 Gallo Images/Getty Images

Signed from Porto as an attacking midfielder, Anderson's Manchester United career quickly stuttered.
This is largely due to fitness problems. After various injuries, the Brazilian has failed to get himself back into the first team on a consistent basis.
As United fans will recognize, he's now carrying extra weight, and could use a run of games early in the upcoming season.
Anderson made 10 Premier League appearances last year, scoring two goals and providing one assist. Unfortunately for him, this represents his best return to date.
If fit, Sir Alex Ferguson will undoubtedly give Anderson a chance.
His passing and ability to control the center of midfield would aid United's quest to the title, but if thing's go wrong, expect the Old Trafford club to offload him next summer.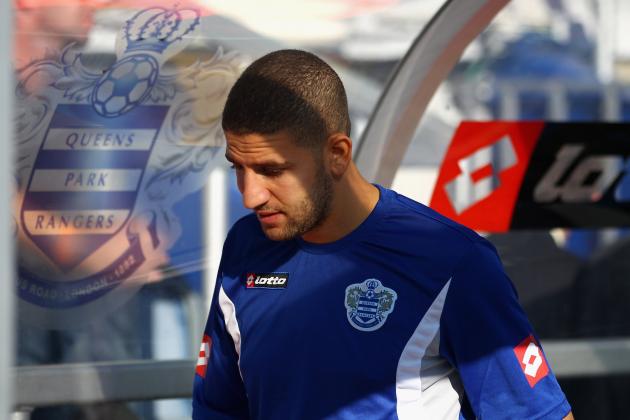 Julian Finney/Getty Images

After an excellent 2010-11 season in the Championship, Adel Taarabt lost focus.
He scored 19 goals and provided 16 assists in 43 appearances for Queen's Park Rangers, propelling them back into England's top flight with sublime confidence.
Shortly after the season ended, the big guns came in.
As reported by ESPN, a £13.5 million switch to Paris Saint-Germain looked imminent. An agreement was never reached, and a frustrated Taarabt entered his first full Premier League season with the expectation he'd be sold in January (via The Sun).
By the time January arrived, his QPR career was in tatters. Poor performances saw the Moroccan suffer embarrassing halftime substitutions, and eventually, he was dropped from the team.
Flashes of brilliance did arrive, but they were few and far between. Taarabt finished the season with two goals and three assists, ensuring Europe's top sides were no longer interested.
With a three-year contract secured at QPR, he needs to exert himself next season. The Premier League is waiting, and if Taarabt can perform, Europe's elite will be waiting too.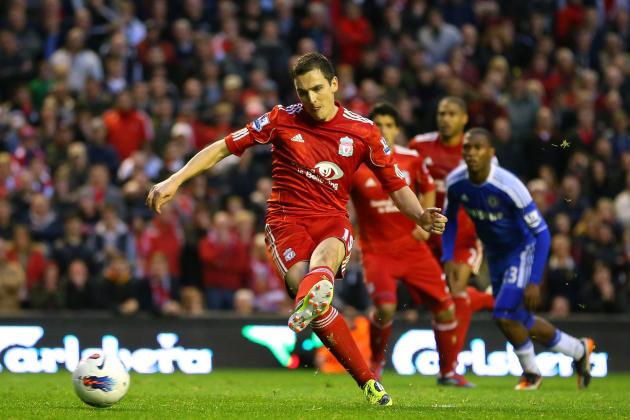 Alex Livesey/Getty Images

Downing's first season at Liverpool was a nightmare.
Signed for £20 million, he has become the jester of the English press and social media sites.
His Liverpool career is currently defined by the fact he contributed zero goals and assists in his first Premier League season.
To make matters worse, Downing's disappointing displays coincided with the Merseyside club's worst league form in recent history, a run that eventually saw manager Kenny Dalglish sacked (via The Independent).
Although Downing made it into England's Euro 2012 squad, he failed to make an appearance. For a player that was an international regular before Roy Hodgson took the reigns, his omission is a thought-provoking one for the winger.
With the entire summer to mull it over, Downing now has to prove his worth with real contribution to Liverpool's Premier League campaign.
His success could depend on whether Andy Carroll stays at the Anfield club. If Downing gets his delivery in check, an aerial target will be needed.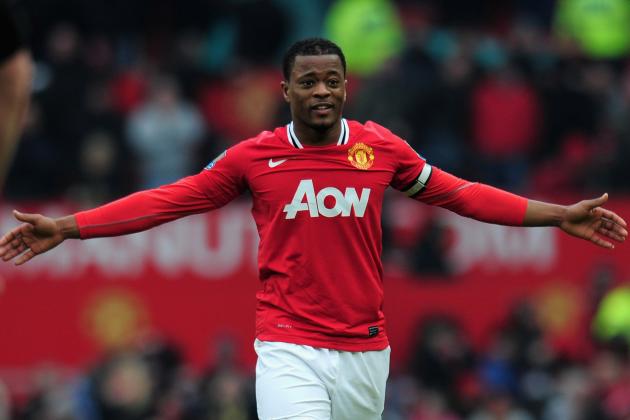 Shaun Botterill/Getty Images

A surprising inclusion for some, Evra has regularly been at fault for Manchester United conceding.
In an era of the modern wingback, the Frenchman often gets caught out of position.
Last season he captained United in Nemanja Vidic's absence, but his performances weren't up to scratch.
While Evra regularly gets forward and provides a useful overlap for Ashley Young, his effectiveness at the back has declined significantly over the past two years.
He is constantly suckered towards the ball and David De Gea's box, leaving the wing exposed.
At Euro 2012, France's coaching staff picked up on this and dropped him after the first game. Often shrouded in controversy, you have to wonder how valuable Evra's presence actually is.
Fortunately, his only competition at United has joined QPR on loan for the season. With Fabio gone, he has the perfect opportunity to showcase his skills as one of the world's best.
If this doesn't materialize, Sir Alex's interest in Leighton Baines could spell the end for the 31-year-old (via The Daily Mail).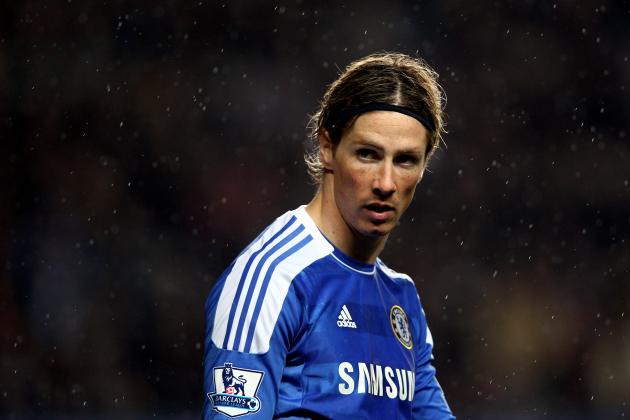 Julian Finney/Getty Images

The past season has been a strange one for Fernando Torres.
We all know he cost £50 million, and we all know he failed to live up to that. For a player who consistently disappointed, he's been lucky to mop up victories in the F.A. Cup, Champions League and Euro 2012.
With Didier Drogba gone, the Spaniard's importance has grown. Chelsea are blessed with an array of attacking threats, and Torres is now the spearhead.
If he fails to capitalize, it wouldn't be surprising to see the Spanish striker return to La Liga. This is the biggest season in Torres' career, and will completely shape his Chelsea legacy, if he's to have one.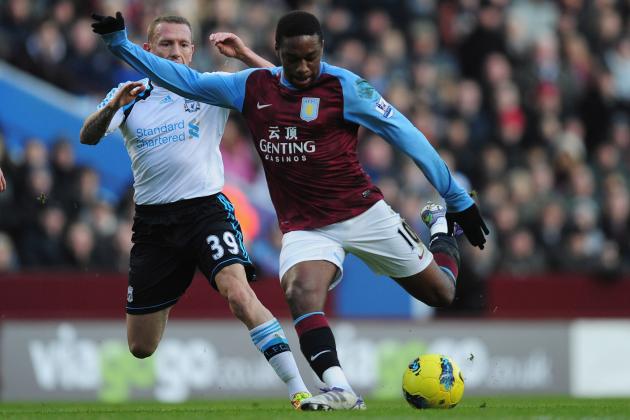 Jamie McDonald/Getty Images

Charles N'Zogbia instantly became a source of frustration at Villa Park.
Last year, he managed two goals from 54 shots. To make matters worse, the £9.5 million signing only added four assists, a stat that goes hand-in-hand with Villa's 16th placed finish.
Under a new manager, N'Zogbia has time to flourish. Paul Lambert was excellent at getting his dangerous players firing at Norwich, and will aim to do the same with the troubled Frenchman.
If N'Zogbia doesn't replicate his form at Wigan quickly, the Villains must prepare themselves for a significant loss when he's inevitably sold.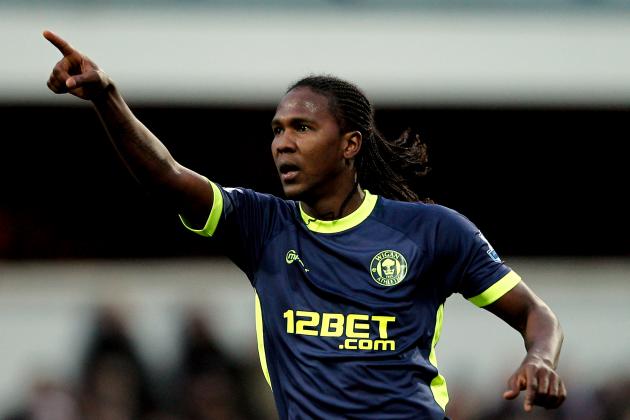 Paul Gilham/Getty Images

While he's never been prolific, Rodallega's Premier League goal return has gotten progressively worse over the last three seasons.
He contributed two goals to Wigan's difficult season, and if it wasn't for his teammates, the Colombian striker would have suffered relegation.
Surprisingly, Martin Jol decided he was worth bringing to Fulham.
In 2012-13, Rodallega's performances are going to be thoroughly monitored, especially if Clint Dempsey heads to Liverpool (via ESPN).
With the likes Dempsey and Pavel Pogrebnyak in the Fulham side last year, the Craven Cottage faithful are used to goalscorers.
Rodallega should be thankful he is part of Jol's plans, and must consistently hit the back of the net if he is to remain there.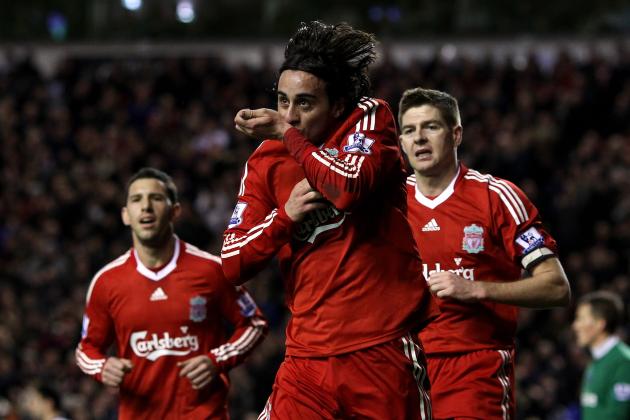 Alex Livesey/Getty Images

New Liverpool boss Brendan Rodgers may be the perfect match for Alberto Aquilani.
The Italian spent last season on loan with AC Milan after his services were deemed unwanted by the Premier League club.
He's never quite found his place at Anfield, but the new manager seems prepared to give him a second chance.
Clint Dempsey's rumored arrival may have Aquilani feeling hard done by. He is capable of undertaking a similar role, and if Rodgers builds upon the passing style of his Swansea side, he could be a useful addition to the squad.
With a few decent performances the experienced midfielder could become a vital component at Liverpool.
Italian clubs are likely to sniff around Aquilani no matter how he plays, meaning a return home is probable if things go wrong.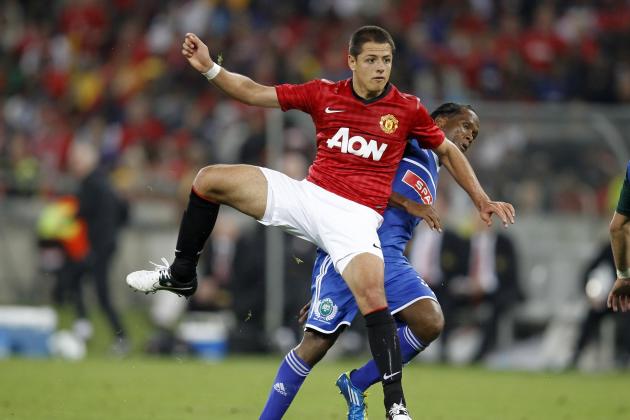 Gallo Images/Getty Images

Man United's first Mexican player contributed 10 Premier League goals last season, but his overall game was lacking.
Having gained huge acclaim the year before, his second showing failed to impress. On many occasions Chicharito lacked the pace and movement that made him such a success 12 months earlier.
Sir Alex Ferguson has already confirmed Manchester United are trying to bring Robin van Persie to the club (via The Independent). If this happens, Hernandez must deliver quickly.
Dimitar Berbatov's move away seems to be off, meaning the Red Devils would have five first team strikers if van Persie comes in.
Even if this doesn't happen, Hernandez needs to become more than an impact player.
Danny Welbeck has overtaken him in recent times, and if this continues, United will be willing to sell Little Pea for more than the £7 million they spent in 2010.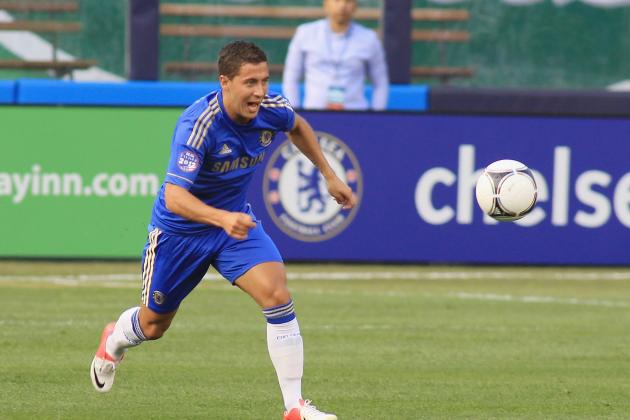 Andy Marlin/Getty Images

A harsh inclusion, perhaps.
After a prolonged transfer saga that involved many of Europe's top clubs, Eden Hazard is expected to produce instant results.
The 2011-12 Premier League season proved a hefty transfer fee can often be a burden.
The Belgian international's £35 million fee will be under constant scrutiny, especially as he faces the momentous task of not only winning the domestic division, but also retaining the Champions League.
Hazard leads the charge of Chelsea's new wave. His performances for Lille have indicated a future laden with trophies.
All eyes are on him next season, and if he doesn't live up to the hype, there will be nowhere to hide.