World Football's Biggest FAILs of the Week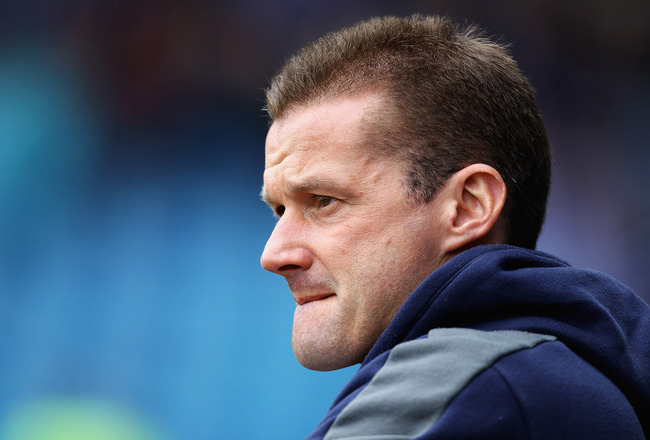 Matthew Lewis/Getty Images
Brace yourselves. This week's B/R World Football FAILs of the Week has taken a turn for the bizarre.
Incredulous? Just make sure you're ready to answer these questions.
What do Clint Dempsey and Michael Bradley have in common, other than being American internationals?
Which clubs do Lionel Messi and Cristiano Ronaldo play for?
And what's the worst possible way a manager could release some of his own players?
OK then. Everyone ready? Let's go. There's much more inside.
Mystery Man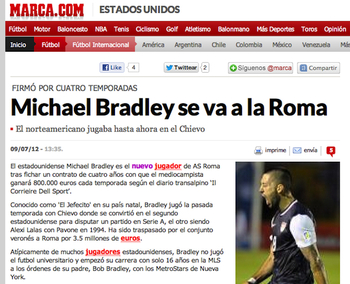 Screengrab from Marca by Dirty Tackle
Working in the media is hard. Mistakes happen. People notice. Trolls always troll.
This, though, probably shouldn't happen. Sorry, Marca, but it's true.
After all, Michael Bradley and Clint Dempsey look nothing alike.
(h/t Dirty Tackle)
New Mascot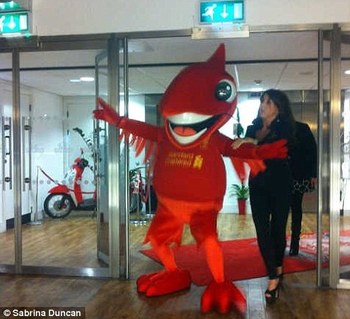 Photo: Daily Mail
Say hello to the new mascot for Liverpool FC.
Then tell me what you think it is. Fish? Bird? Pokemon figure?
Its name is Mighty Red, and it's supposedly to be a symbol of the city. I don't see it.
Currently, more than 62 percent of respondents at this Liverpool Echo poll say they don't like the new mascot.
Neymar Dive
Neymar is a great player who seems destined for worldwide superstardom.
This, however, was shameful. Full stop.
Poor Guy
Yenisey Krasnoyarsk defeated Shinnik Yaroslavl 2-1 on Monday in the Russian second tier.
As the teams lined up for pre-match photos, a cameraman went kerplunk right there in full view of everyone. Both teams yukked it up at his expense.
Poor guy, but definitely a FAIL.
Texting FAIL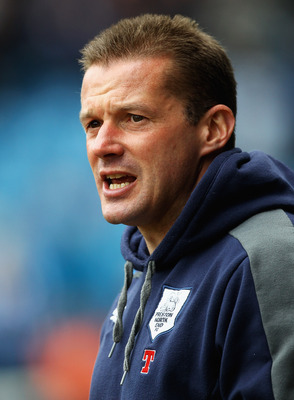 Matthew Lewis/Getty Images
Releasing players is hardly newsworthy for any team.
But when a manager informs the players of their immediate release by text message, that's newsworthy.
From the Daily Mail:
Players at League One side Preston North End have called in the PFA following manager Graham Westley's latest attempt to push them out of the club.

Sportsmail can reveal that Westley sent the text to eight of the players he wants out, telling them to stay away from first team training and that he expects them to be gone by the start of the season.
Classy move, guy. When you're sacked, I hope they do it by telegraph.
Wrong Beverage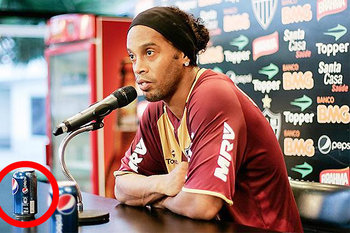 Photo illustration: Eurosport-Yahoo!
The artist formerly known as Ronaldinho was spotted with a Pepsi at a recent postgame news conference.
No biggie, right? Well, Ronaldinho is endorsed by Coca-Cola.
Correction: Ronaldinho was endorsed by Coca-Cola (per Eurosport.com).
Alternate Reality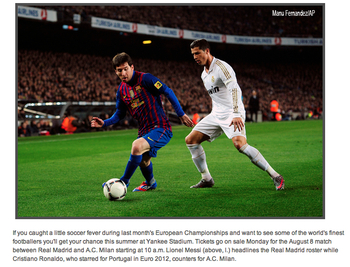 Screen grab: @BrooksDT
Again, working in the media is tough. Mistakes happen. People notice. Then they make fun.
Once again, though, this should never happen.
Lionel Messi plays for Real Madrid? Cristiano Ronaldo plays for AC Milan? Nice try, New York Daily News (the article has since been fixed).
(h/t @BrooksDT)
Keep Reading