Los Angeles Galaxy vs. Portland Timbers: 10 Bold Predictions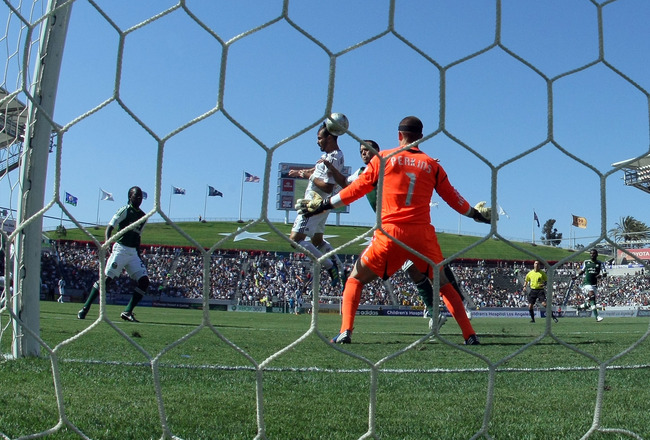 Victor Decolongon/Getty Images
After snapping a two-game losing streak on Sunday against the Chicago Fire, Bruce Arena's Los Angeles Galaxy go on a tour of the Pacific Northwest, starting on July 14 against the Portland Timbers at Jeld-Wen Field.

Kickoff is scheduled for 8 p.m. PT/11 p.m. ET and will be televised by NBC Sports. Here are 10 bold predictions for Saturday's contest at Jeld-Wen.
1. Portland Breaks out the Rose City Reds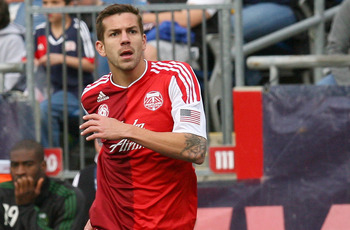 Gail Oskin/Getty Images
Those Rose City Red alternate uniforms worked the last time Los Angeles played at Jeld-Wen Field, so I expect manager John Spencer to allow the club to wear their red kits in the hopes of defending their home field advantage against the Galaxy.
2. Los Angeles Will Score First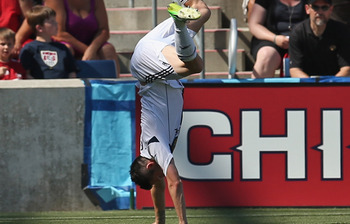 Jonathan Daniel/Getty Images
In spite of the alternate kits coming out for Portland, Los Angeles will score first. And who better to do it than Robbie Keane, who bagged a brace on Sunday against the Fire. Keane is tied for most goals scored this season with six, along with Landon Donovan.
3. Beckham Is Back with a Vengeance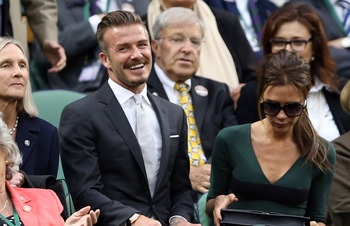 Clive Brunskill/Getty Images
David Beckham will return to the scoresheet after a two-game layoff due to suspension and Wimbledon matters. The No. 23 should record at least an assist on Saturday night, as well as a yellow card, since he is Beckham after all. But an assist is par for the course.
4. Kris Boyd with a Brace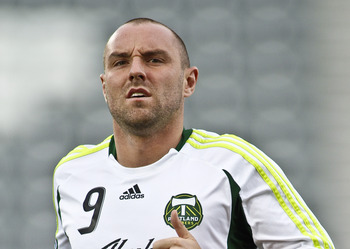 Marc Piscotty/Getty Images
Kris Boyd has five goals this season to lead the struggling Timbers, and I like his chances to record a brace this time around. Boyd came close in the first meeting between both teams this year, and I did call for him to get one in the second meeting, so this is his last chance for him to make good on this bold prediction.
5. Alexander and Jewsbury with Assists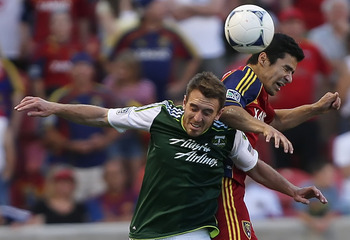 George Frey/Getty Images
And who is going to provide those balls to Boyd? Eric Alexander and Jack Jewsbury, of course. Alexander has three assists this season, while Jewsbury has two to his credit this year. Both will record an assist on Saturday.
6. Stat Domination for the Timbers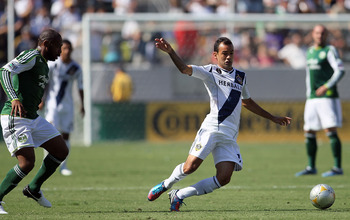 Victor Decolongon/Getty Images
It's not just home field advantage that plays a part for Portland in this bold prediction. Opponents that face the Los Angeles Galaxy will more often than not dominate in the stat categories.

So I expect the Timbers to lead the possession (60 to 40 percent), passing accuracy (79 to 72 percent), duels won (55 percent to 45 percent), attempts on goal (18 to 12) and shots on target (eight to five) categories.

However, there is a caveat to all this: just because a team dominates the statistics does not mean that they will win the match. Los Angeles dominated the stats against Philadelphia and lost, but defeated Chicago despite being dominated stat-wise.
7. A Penalty Will Be Called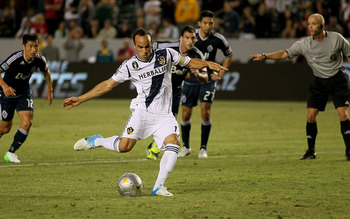 Stephen Dunn/Getty Images
There will be a handball or other such foul in the box, and someone is going to convert a penalty. Los Angeles earns it, and Landon Donovan converts. It's been a while since I called for one of this, so I felt it's time to call it now.
8. Omar Gonzalez Plays a Full Match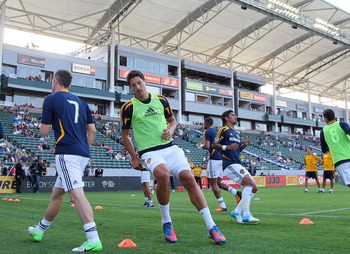 Victor Decolongon/Getty Images
I am waiting for Bruce Arena to consider sending in Omar Gonzalez for a full match. He played 45 against the Union and sat out the Chicago game, but this could be the match Gonzalez gets a full 90.
9. Over 20 Fouls and Three Cards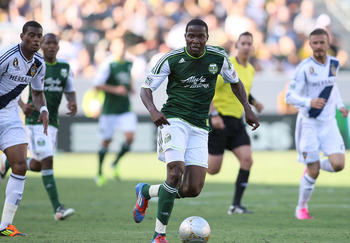 Victor Decolongon/Getty Images
It would not be a Western Conference pillow fight without some fouls and some cards. So, I am calling for over 20 fouls and three yellow cards on Saturday between the Timbers and Galaxy.
10. Los Angeles Wins a Barnburner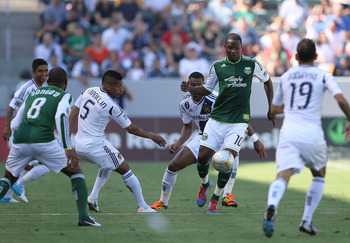 Victor Decolongon/Getty Images
There will be no shutout this time for Josh Saunders, because Kris Boyd is going to keep Portland in this contest. A balanced scoring attack, combined with some timely stops on defense, will help Los Angeles win a very good contest at Jeld-Wen Field, Rose City Reds and all.

Los Angeles Galaxy 3, Portland Timbers 2
Keep Reading